Michelle's Story: Raising Two Little Girls

Michelle is happier now than she's ever been.
After a chance meeting, she's married to the man of her dreams. Now, she and her husband are raising two beautiful little girls.
Watch the video to hear her story.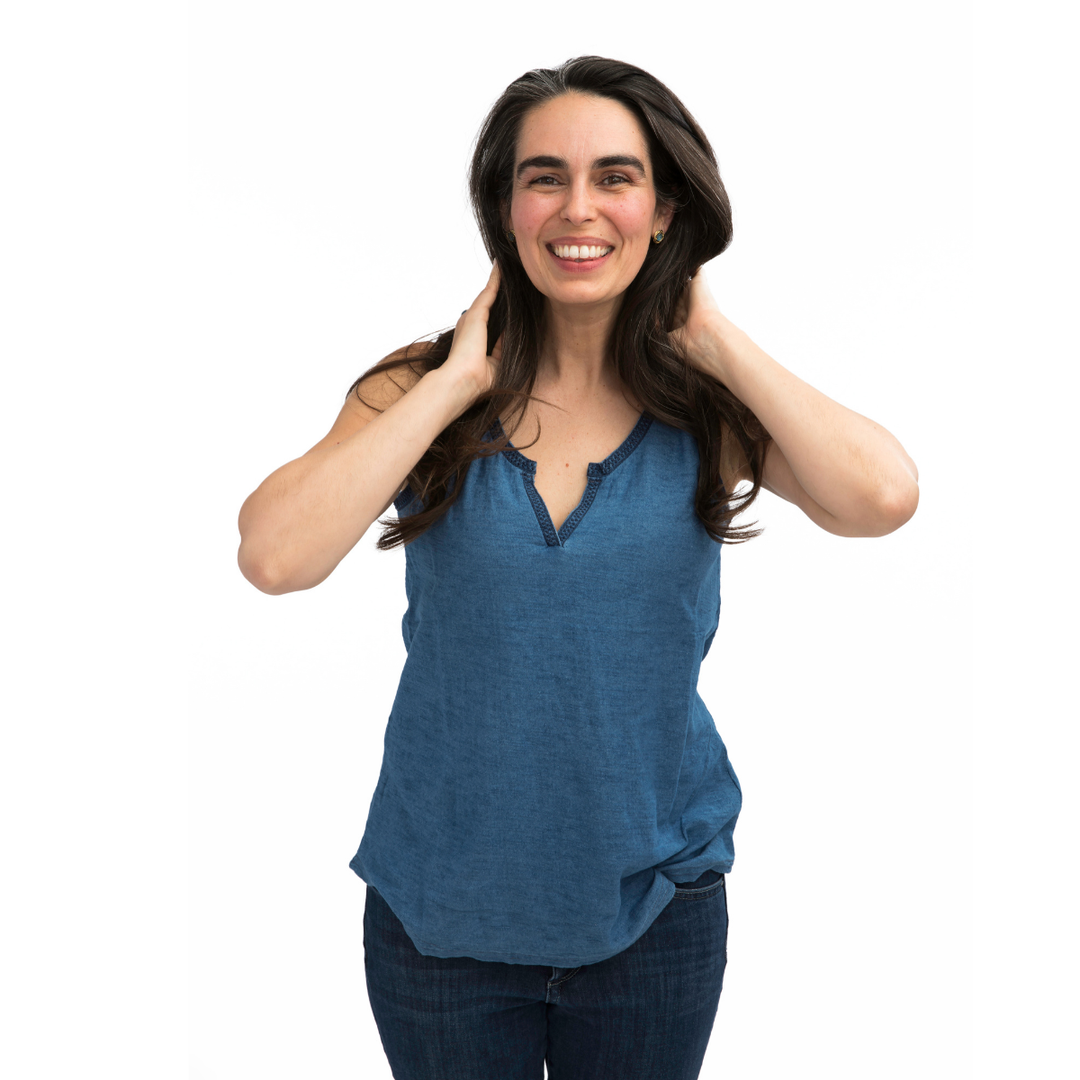 Video Transcript:
My name is Michelle. I'm 46.
I think I'm happiest now than I ever was, by far. Because I've met the man of my dreams. And I have these two amazing daughters. And, just being together is like, when we're all together is the happiest times in my life. Looking back on my whole life, it's now. Because now is the the magic time for me.
I was a casting director. My actual specialty was street casting. For years. And I actually met my husband that way, too. They were looking for a Wall Street guy. So I was down on Wall Street looking for guys all day. And I was going to go home. I'm like, "That's it. I'm done."
Then I was sitting across from this bar. I'm like, "All right, I'll go in there. I'll talk to one more guy." I walked in and I did a spin of the bar. I saw him, and I was like, "Oh, my God, he's amazing." Tapped him on the shoulder, I said, "Excuse me, I'm casting an ad, and you'd be the perfect model for it." And he was like, "Me? Yeah?" And so I took pictures of him and then he ended up getting the job. And I remember the Art Director said to me, "You two are getting married." And now we're married and we have two beautiful daughters who are four and six. 
I want my daughters to not care about what other people think about them. Whatever they feel is beautiful to them is how I want them to be. And to feel like, "This is who I am and this is my beauty." I never want them to think about, "Oh, what if these people think this or they think that?"
I want them to just be who they are. And I want them to be confident. And they already are so confident.

They see that I don't care what other people think about me. My husband always says "I've never met somebody who feels so much like that. You just do what you want. You don't feel like you need to highlight your hair. You don't feel like you need to wear makeup all the time, or dress all perfect." And I think the beauty comes from when you just look like you kinda, "This is me. I just threw this together. This is who I am. And I'm confident." And, yeah.
A woman is beautiful when they have confidence, and when they walk into a room and they sparkle. And people want to kind of gravitate towards them. And beauty doesn't matter about how old you are or anything like that.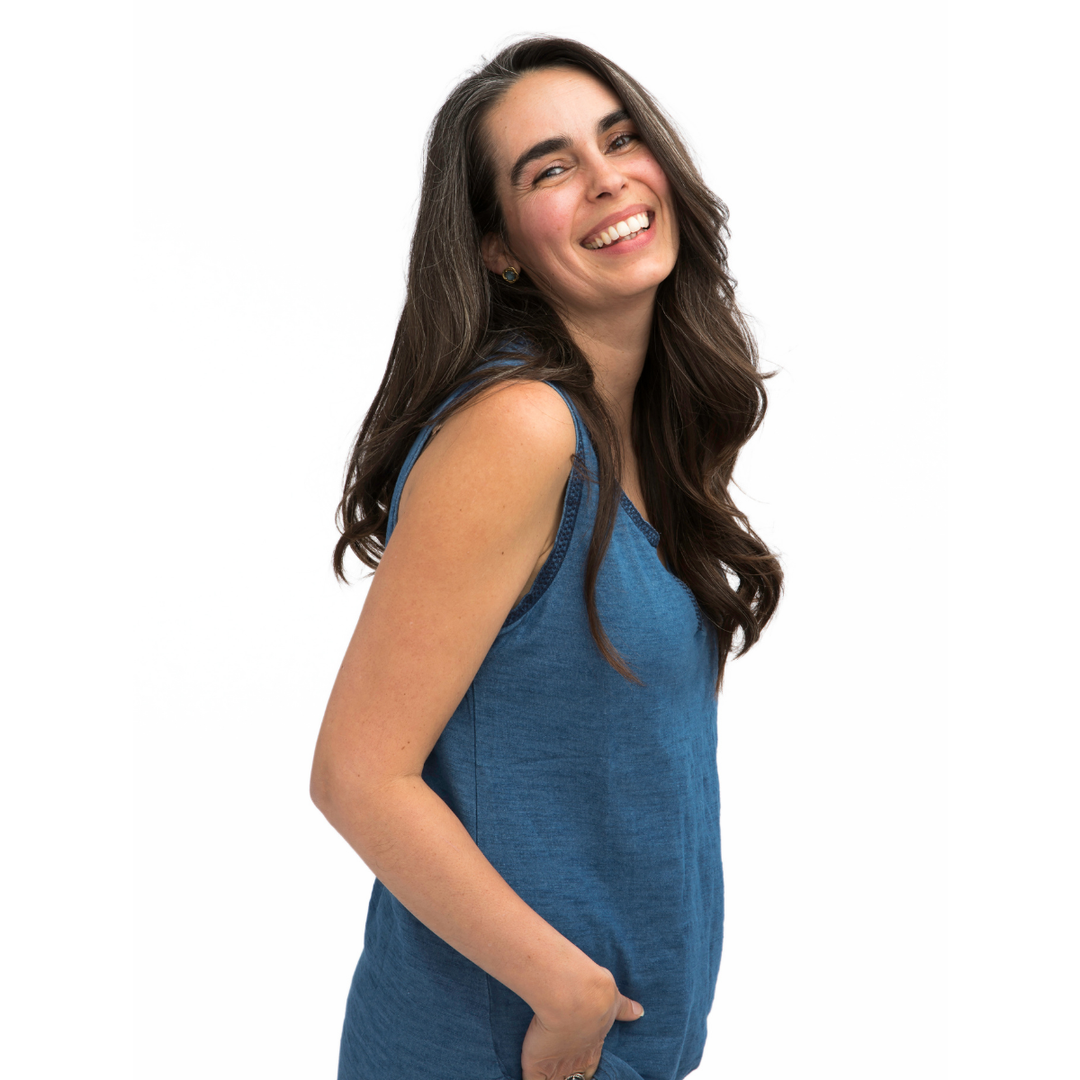 My concept of beauty, when I was young, actually, because I grew up in a very conformist, suburban town, and everybody was the same. And I always wanted to be different. And I think growing up in that atmosphere made me actually become even more of an individual. And so, I had my own style. I liked being unique. When I was in my twenties, I got a silver streak in my hair. And I'm like, "That's super cool. I'm going to keep that." Right?

Now that I have daughters,I am raising them to feel the same way, too. To embrace their individuality. And if somebody's making fun of them or saying, "We don't like your hair," just, "Who cares?"
My six-year-old is actually a prolific songwriter. And she came up with her own lyrics, "I don't care what you say, I'm going to go my own way." And she actually says that in class to kids if they say something to her!
CHECK OUT OUR MOST POPULAR CONTENT