6 Tips for Taking Amazing Photos and Videos
6 Tips for
Taking Amazing
Photos and Videos
Now that nearly everyone has a smart phone in their pocket, we're on camera more than ever. 
One study estimated that camera phone users take an average of 150 pictures per month. We're also using video communication more and more.
For that reason, feeling comfortable and confident in front of the camera is more important than ever.


We know you look good. You know you look good. But still, you may struggle to take photos or videos you're happy with. 
Whether you're being photographed at a wedding, taking a selfie for Instagram or Facebook or appearing on video for a call, there are a few things you can do to ensure you always look your best.
Read on for our six tips for taking gorgeous photos and videos.
1. Prep your skin.
Healthy skin is important when you're meeting someone in person. On camera it's just as vital. 
When you're taking a photo or video, any dead skin cells on your face won't reflect light. That makes your complexion appear dull.
To prepare your skin, begin by cleansing with a gentle, non-irritating exfoliant. Don't use rough or scratchy scrubs that may damage your skin or leave it red and irritated.
We suggest Boom Scrub for a deep-pore cleanse that's non-abrasive. Boom Scrub gently exfoliates your skin to remove any dull, lifeless cells and cleans your pores at the same time.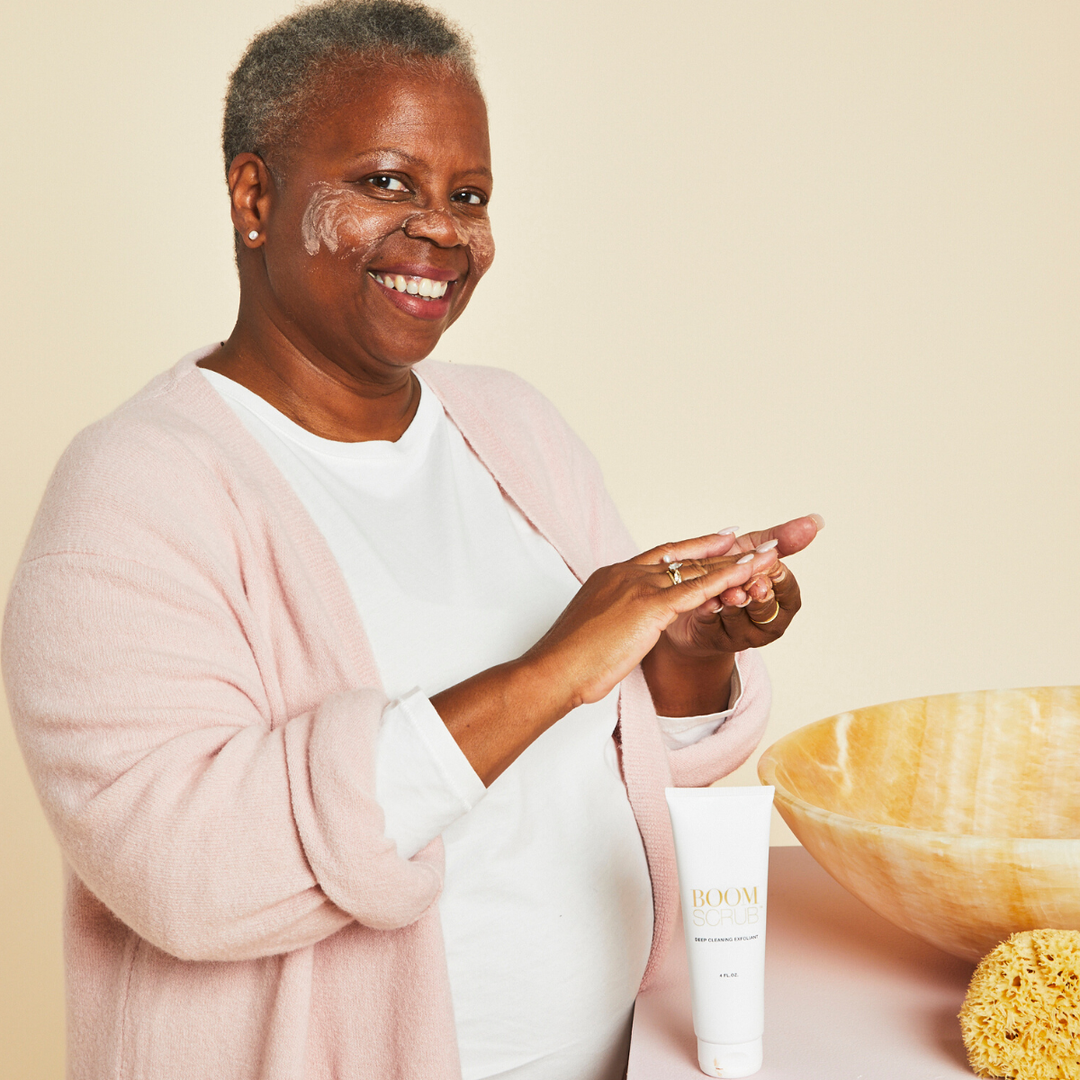 After cleansing, moisturize your skin with a shine-control moisturizer like Boom Cotton to appear dewy and fresh without looking oily or shiny.
2. Lighting
Lighting plays a big role in how your photos or videos turn out. Professional photographers use many lights in a range of colors to avoid shadows and create mood.
But you don't need a professional setup to get good-looking photos or videos. 
For indoor daytime photos or video, face a bright, natural light source like an open window. Avoid bright lights or windows directly behind you, which may cast you into shadow.
For cloudier days, at night or in darker rooms, place one or two bright, warm lights directly in front of you. Avoid harsh overhead lights as they tend to add unflattering shadows. 
For bright outside shots, turn away from the sun so you're not squinting and angle your phone or camera so that your head blocks the sun in the frame.

Overcast days are great for photos outside because the light is more diffused. You won't have to worry about squinting or shadows.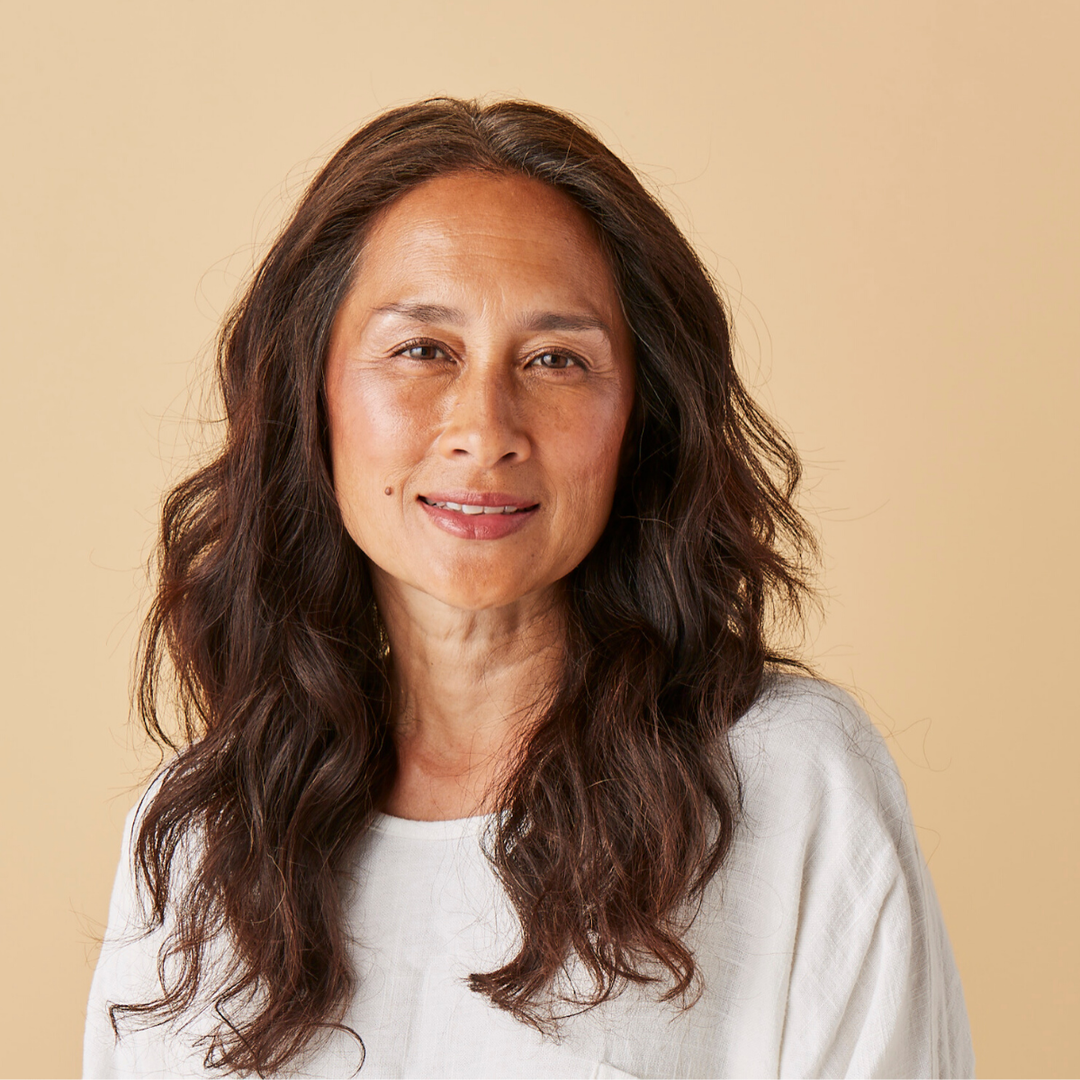 3. Angle and Distance
Changing the angle of your photo or video can dramatically improve your results. 
Experiment with taking selfies at different angles. Photos taken slightly above eye level and slightly to the side are typically more flattering than photos taken from below.
Straighten your spine and lift your chin, stretching your neck out slightly—then bring the camera in so your head and shoulders fill the frame. Look directly at the lens (not your image) when you take the photo. 
For videos, try propping your laptop or webcam up on books or a stand so the camera lens is just above your eyeline. Then slide the camera forward or back until you more or less fill the frame.
4. Background
When preparing for a professional video call, your background matters. 
Too much clutter can be distracting for viewers. Before your call begins, take a critical look at what's visible behind you and remove any extra items that may be distracting.
If you'll be on video often, you may find it easier to create your own "set." Arrange a table or desk with your camera or laptop at the correct height, with proper lighting behind the camera and a minimally decorated area (like a wall or bookcase) behind you. 
Once you're done, it will be easy to pop onto any video call looking gorgeous, calm and collected.
5. Take lots of photos. 
Professional photographers take hundreds of photos during a shoot but only publish a few of those shots. So don't be afraid to hit the shutter button 10 or 15 times to get one or two photos you're happy with. You can always delete the extra photos afterwards. 
Try out different poses, angles, lighting and expressions. 
Many phone cameras also include filters that allow you to play with lighting or color.  Have fun with it and experiment to get great results.
6. Feel good to look good. 
When she became a silver-haired model, our founder, Cindy Joseph, discovered that the most photogenic people don't try to look a certain way—they are just themselves in front of the camera.
When you're taking a photo or video, try to relax. Don't try to pose your face or body too much. Just be yourself. Focus on the person behind the camera or think about someone or something that makes you smile. 
When choosing your wardrobe, don't stress. Wear something that makes you feel confident and beautiful, and that beauty and confidence will translate to the camera.

Taking good photos and videos may require a bit of practice, but it doesn't have to be difficult.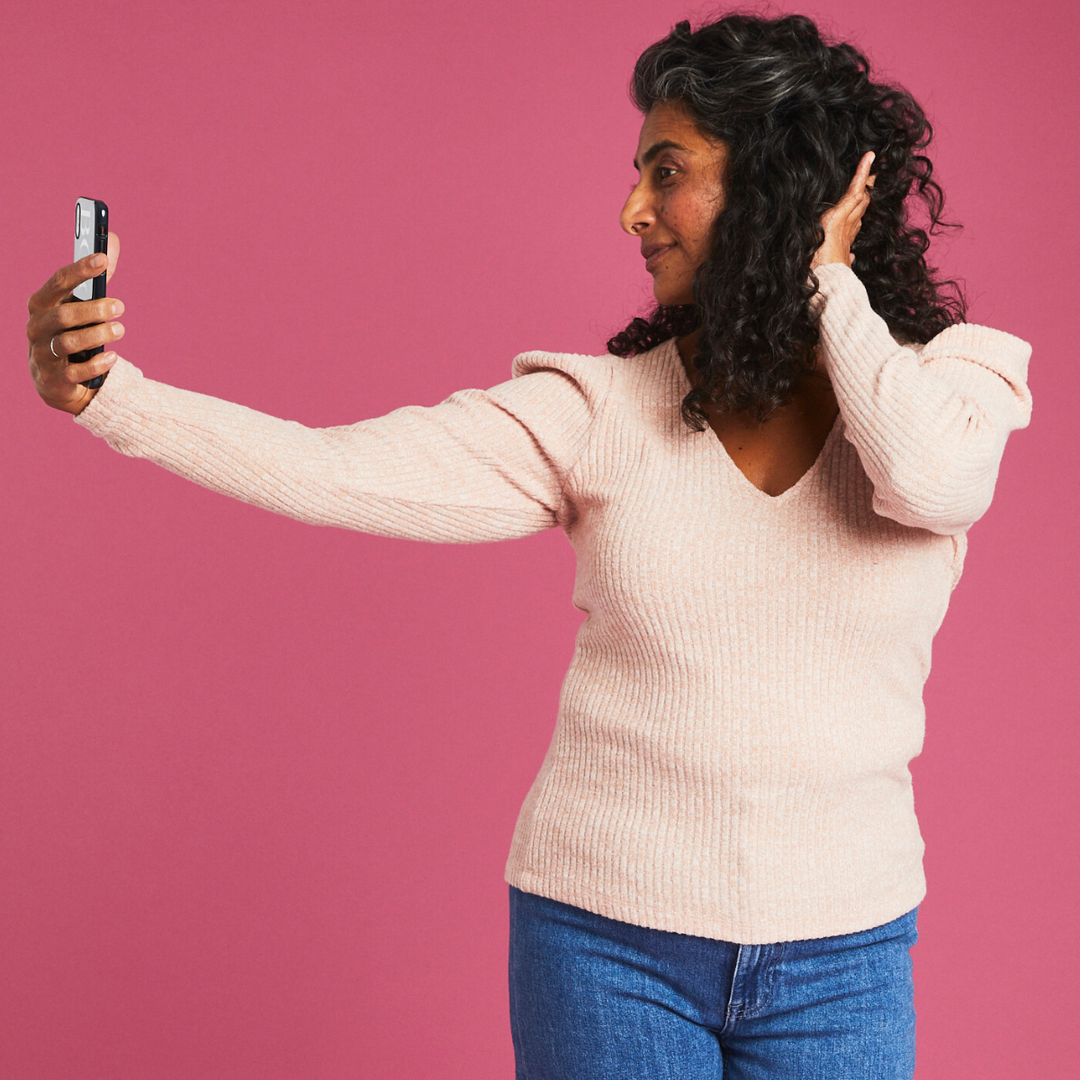 With time, you may learn to love having frequent photographic evidence of your life and beauty. 
Tell us, do you love having your photo taken? Have your feelings about it changed over time?
Do you already love taking amazing photos and videos? You could be our next Boom Ambassador! 
Every month, we choose one new inspiring woman to be our Ambassador—someone who embodies our message of loving life at every age.  
We ask our Ambassadors to film short videos and take photos to share their Boom experiences. If your videos are chosen, we'll share them with our audience of hundreds of thousands of women worldwide.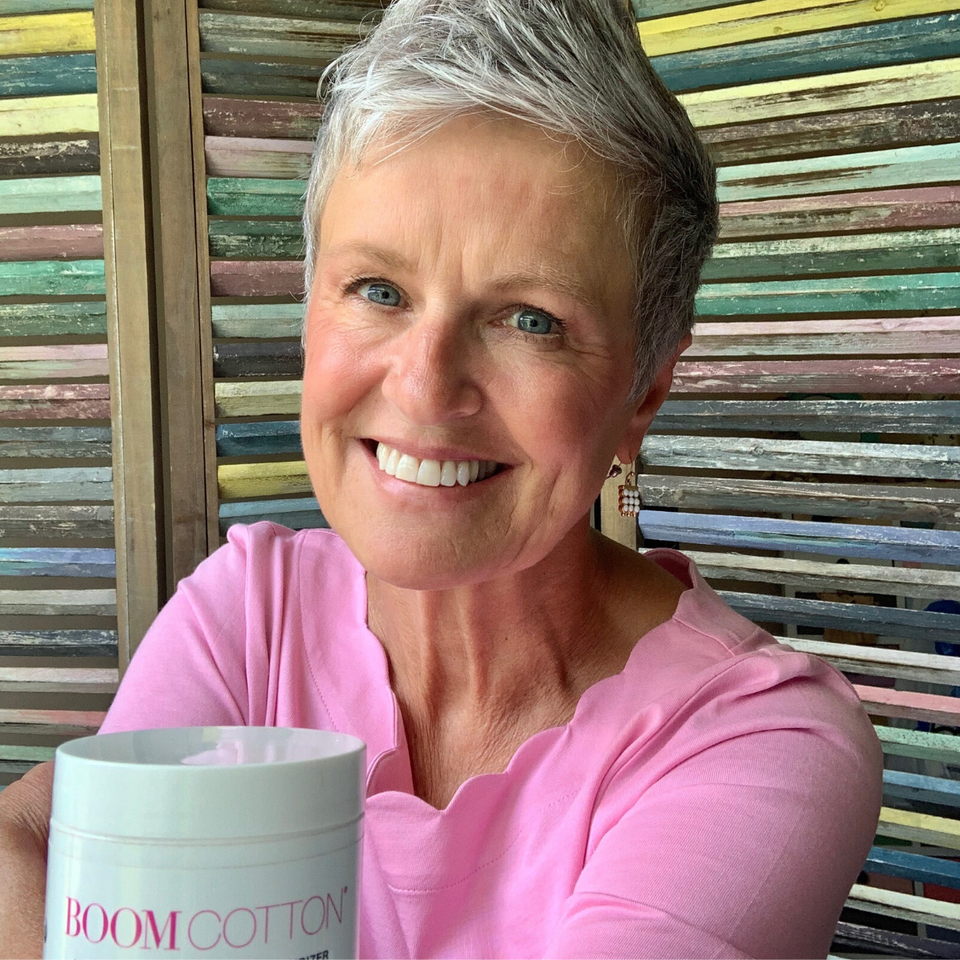 CHECK OUT OUR MOST POPULAR CONTENT