3 Tips for Using Boomsticks with Foundation

I get asked questions about using foundation every day.
"Should I wear foundation with Boomsticks?" "Which kind should I use?" "Do I wear my Boomstick Color over it? Under it?"
Not everyone wears foundation. I only use foundation for photos and videos, and that is for technical reasons. Many women never use foundation at all, while others refuse to go out in public without it.
If you choose to wear foundation and you would like to use your Boomsticks as well, read on to find out how.
If you use foundation, choose a creamy, luxurious one.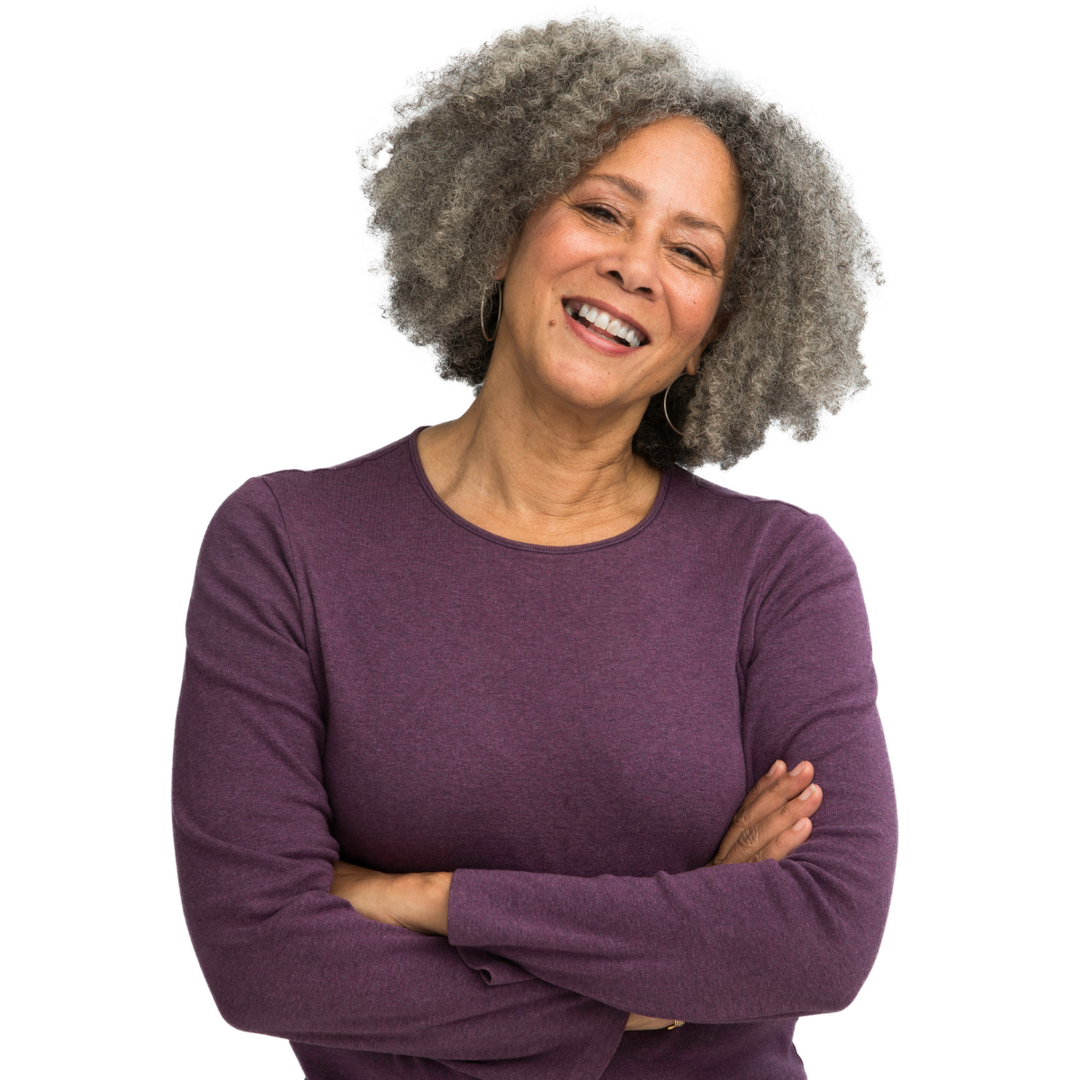 Foundation is designed to even out your skin tone and increase the light that's reflected from your face.

Foundations can come as a liquid in a bottle, a stick or a compact. They are oil based or water based and can have different amounts of powder blended into the formula.
Powder foundation is designed for skin with no wrinkles or texture.
If your skin has lines, wrinkles, crow's feet, loose skin, you cannot hide them with this type of foundation. A mineral-based or powder foundation will only accentuate any lines on your face.
The fact is no foundation can cover wrinkles. 
However, you can use foundation to even out your skin tone without accentuating texture by using a thin application of a creamy, luxurious foundation.
And don't think you can skip using a moisturizer because you're using creamy foundation. Starting with healthy moisturized skin will help your skin look vibrant and alive even with foundation.

Apply your products in order.
If you're using a foundation with your three Boomsticks—start with Boomstick Glo.
Boomstick Glo is a universal moisturizing stick for eyes, face, and lips. You can use it for your cuticles and any dry areas of your body as well.
It's great to throw in your bag to use on the go too. Boomstick Glo is the same as our creamy moisturizer, Boomsilk. I designed it in a stick for travel and ease.
If you prefer using Boomstick Glo only for touch-ups, apply Boomsilk or Boom Cotton before applying your foundation.
Let your moisturizer soak in first. Then apply your foundation. You can control the amount by using a dense foundation sponge.
Let your foundation sit for about 3 minutes and then apply your Boomstick Color and then Boomstick Glimmer in that order.
No need for powder. Remember, powder adds texture to your skin.

Experiment with the amount of Boomstick Glo or Boomsilk you apply. A little goes a long way. Dab rather than swipe. Layer and blend.
Boomsticks are very forgiving. If you think you have applied too much, dab it off with a soft tissue. If you want to add more, simply layer more on.
Consider another possibility.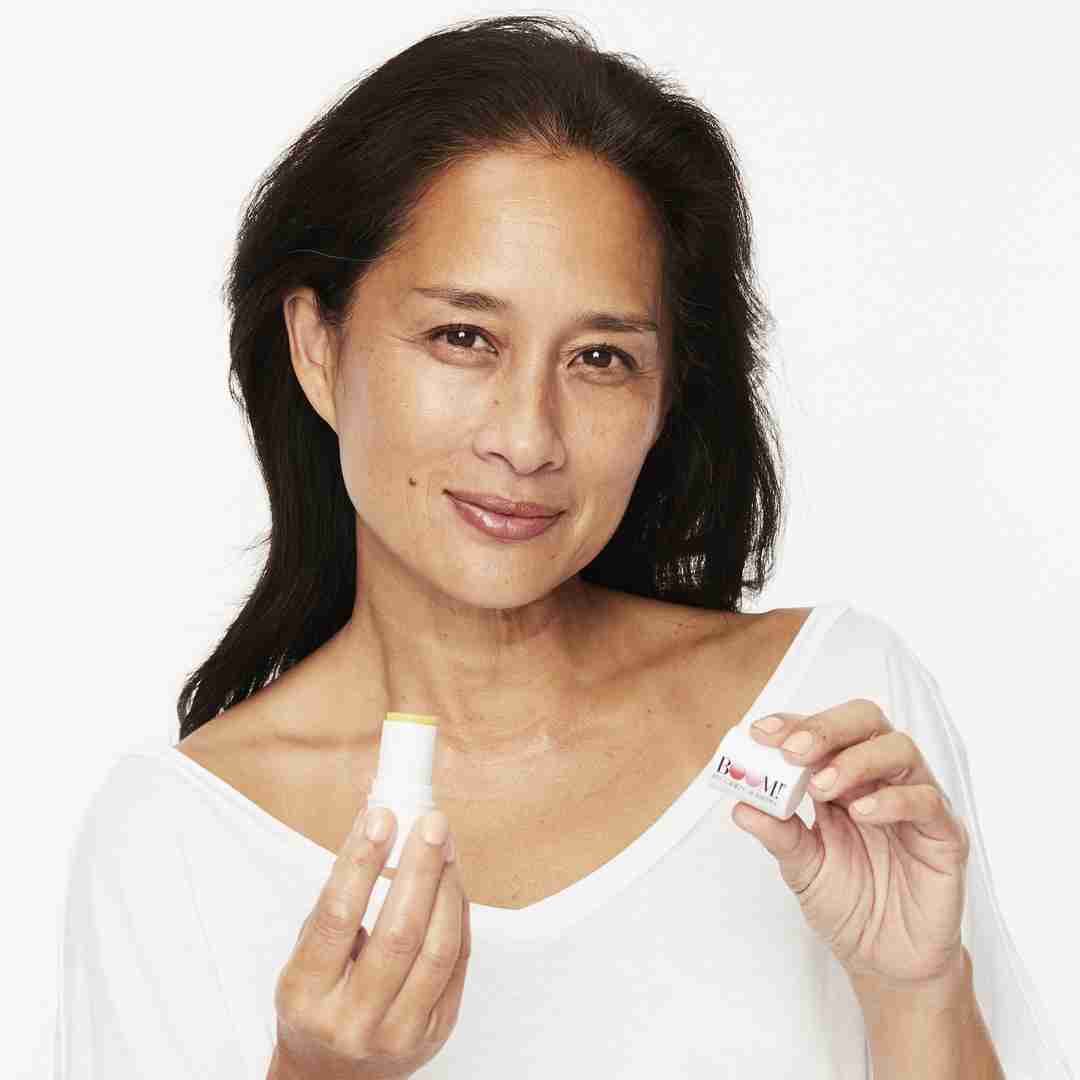 I get a lot of questions about using Boom products with foundation. 

I really wanted to answer them here, because more than anything, I support you in getting what you want!
The bottom line is to honor yourself and do what feels good to you.
With that said, I do like to encourage you to experiment going without foundation.
I have discovered how good it feels to be free of feeling any anxiety or pressure regarding what I look like. I have learned that others see my spirit, my mood and my energy, rather than how even toned my skin is.
Consider your skin as a storyteller. It tells the story of your life.

As we age, a new kind of beauty appears. Every age simply reveals another kind of beautiful!
Instead of trying to mask your age and trying to look like you did before, how about wearing your age proudly in celebration and revealing the character you have in your face now?
If you are moved to experiment a little, try going without foundation, just for a few days, or a week. See what happens when you let yourself get used to moisturizing only and allowing your natural radiance to shine.
Consider embracing those freckles and lines and wearing the signs of all the experiences you've lived proudly.
I'd love to hear your viewpoints on this subject below!
CHECK OUT OUR MOST POPULAR CONTENT