Zhuzh Your Look For Date Night in 5 Easy Steps
Zhuzh Your Look
For Date Night
in 5 Easy Steps
Going out tonight?
Whether you're headed to a concert, show, evening wedding, anniversary dinner or date, special evening events are great times for special evening makeup.
Boom cosmetics make it easy to take your look from daytime lovely to night-out glamorous in less than 10 minutes—and with just a few products. 
Get all of our quick and easy steps below to "zhuzh" your look for the evening.
1. Freshen up your skin.
Before you touch up your makeup, freshen your skin with a light moisturizer designed to absorb quickly and leave your skin silky-soft.
We suggest Boom Gold™, our luxurious facial oil. 
Made with organic honey and luscious organic oils handpicked to quickly hydrate, soften and soothe skin, Boom Gold is a great moisturizer for an evening refresh. 
Just place a few drops of Boom Gold on your fingers and gently press into the skin on your face and neck. 
2. Add lipstick, blush and bronzer.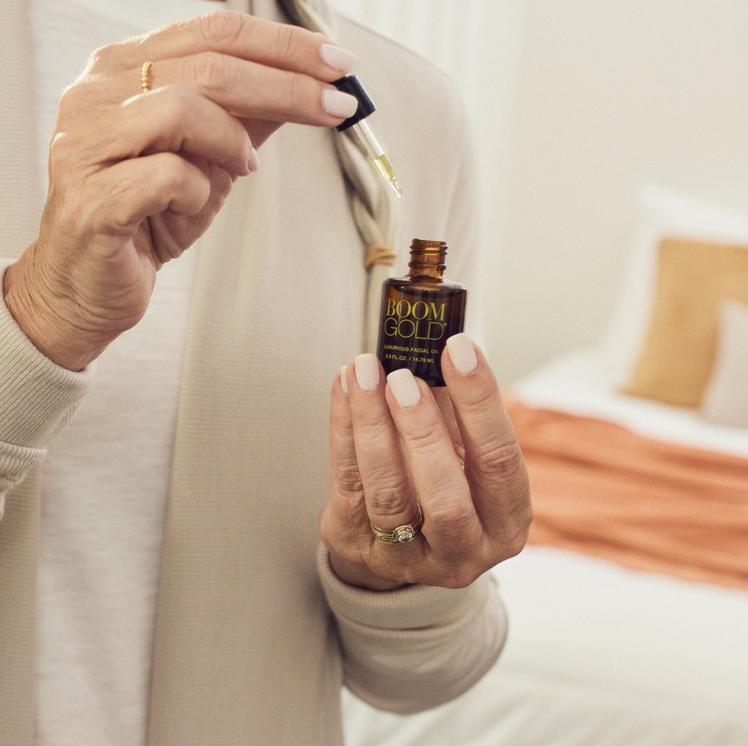 Evening lighting can hide subtle color, so this is the time to add another layer. 
We suggest Boomstick Color®, our rich, berry-colored, multitasking cosmetic. 
Boomstick Color's sheer pigments blend to match your skin tone so it's always the right shade. In fact, we call it "the color of happiness" because it mimics the blush a woman gets when she's laughing and having a great time. 
Dab Boomstick Color on your lips, cheeks, temples and neck and blend with your fingertips to create a sun-kissed glow. 
3. Add a shimmering highlight.
Next, add subtle shimmer to catch the light and make your skin look radiant.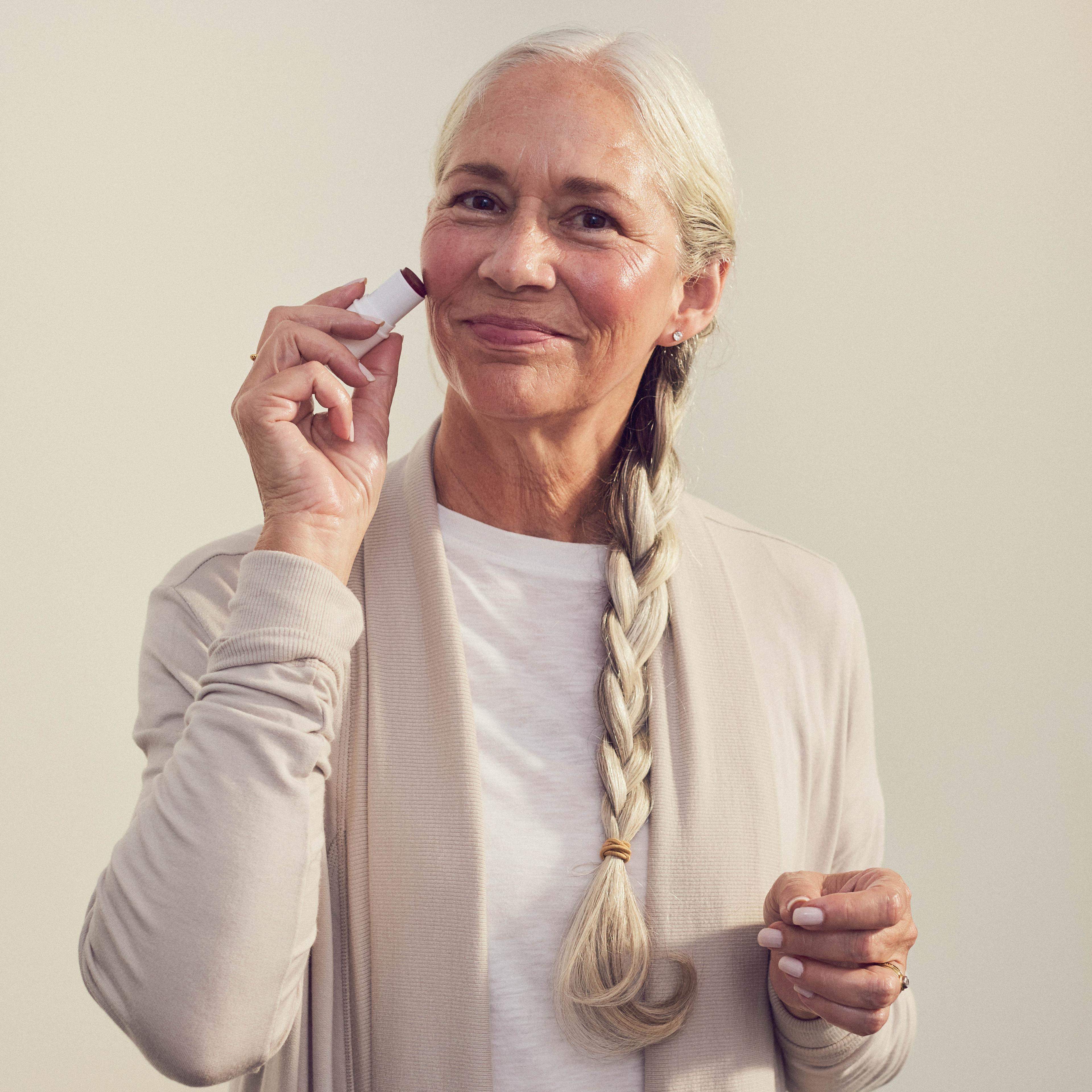 We suggest applying Boomstick Glimmer® to the tops of your cheekbones, under the brow bones and on the inside corners of your eyes to highlight bone structure and bring attention to your eyes. 
Then, dab Boomstick Glimmer onto your cupid's bow and the center of your lips to add glamour and shine. 
4. Brush on an extra layer of mascara.
Nighttime is the perfect time to go bold with your lashes.
A glamorous, dramatic look calls attention to the eyes in dim light.
Brush on two (or more) layers of Boom Bright™, our lengthening, separating and defining mascara.
With a buildable formula that resists smudging, running and flaking, you can layer Boom Bright to the look you prefer with ease. 
5. Get glossy lips.
Finally—and easiest of all—give your lips a glossy shine. We suggest Boom Gloss™, our moisturizing lip gloss. Made with gentle, nourishing ingredients that won't dry out your lips or feel heavy and sticky, Boom Gloss adds elegant shine for a subtle hint of sophistication.
In minutes, you'll have created a glamorous look ideal for any night out. We hope you love it.
Tell us, do you add extra touches for an evening out? If so, what do you add?
CHECK OUT OUR MOST POPULAR CONTENT