How to Simplify Your Makeup Routine For Better Results
How to Simplify
Your Makeup Routine
For Better Results
Feeling the urge to simplify your makeup routine? 
Many women decide to streamline their makeup routine as they age for all sorts of reasons—from embracing their natural beauty to adjusting to changing skin to saving time, money and space on the counter. 
You may have also noticed that your usual makeup techniques have begun to look different as you age. 
Sometimes, doing less can yield better results.
Feeling good with less makeup is easy with a few adjustments. Below, we share five tips to help you do less for better makeup results.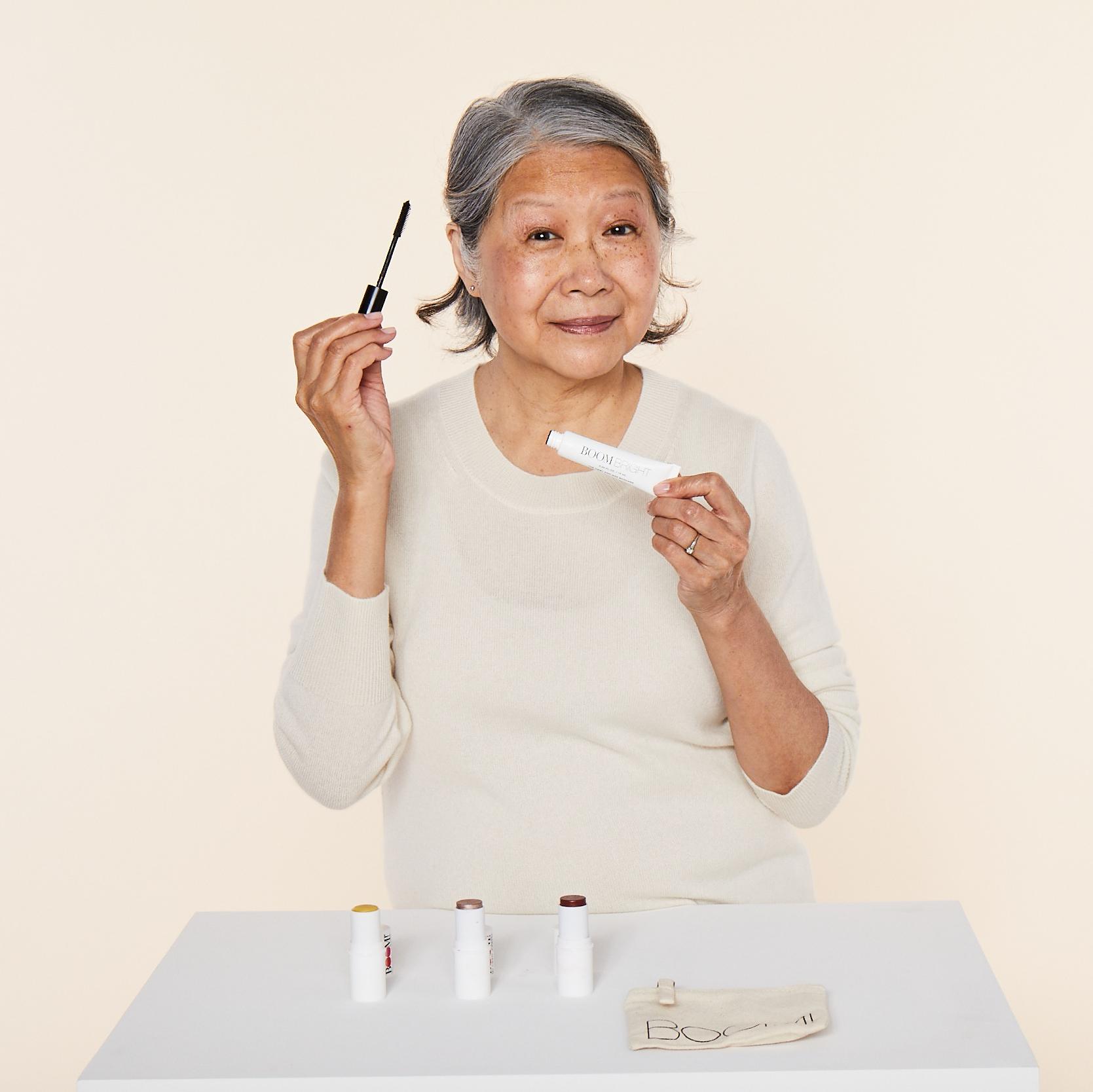 1. Choose multitasking cosmetics.
Choosing multitasking cosmetics is a quick and simple way to streamline your makeup routine. Cosmetics that pull double or even triple duty make it easier and quicker to apply your makeup. 
Multitasking products also help keep your makeup drawer or bag small and organized and make travel an absolute breeze.
We suggest the Boomstick Trio®, which includes a creamy all-over moisturizer, as well as lipstick, blush, bronzer, contour, highlighter and eyeshadow—all in three pocket-size cosmetic sticks.
The Boomstick Trio even comes in an organic cotton bag that's easy to toss in your car, purse or carry-on.
Want to add a couple of extra touches? The Trio bag is large enough to hold our Boom Bright™ mascara and Boom Brow™ lightweight brow mousse, as well. 
2. Reveal, don't conceal.
You may have been taught that the purpose of makeup is to cover up what you don't like about yourself. 
At BOOM!, we think a little differently.
Rather than trying to conceal anything, we suggest enhancing the features you love the most. 
Whether you complement your beautiful eyes with a coat of Boom Bright™, your lips with a layer of rosy Boomstick Rose Nude™ or your beautiful skin with a dab or two of Boomstick Glimmer®, you'll call attention to the features you love most—rather than trying to hide anything.
3. Less is more with age.
The skin changes we experience throughout the latter portion of our life mean that our makeup looks different from the way it did in our 20s or 30s.
Now, less is more when it comes to your makeup. 
If you're used to full-face foundation, try a spot concealer instead, followed by sheer, subtle makeup that reveals your natural beauty at this age.
We also suggest caring for your skin with a high-quality moisturizer, like organic Boom Nectar®, that showcases your skin to its best advantage.
4. Switch to creamy makeup.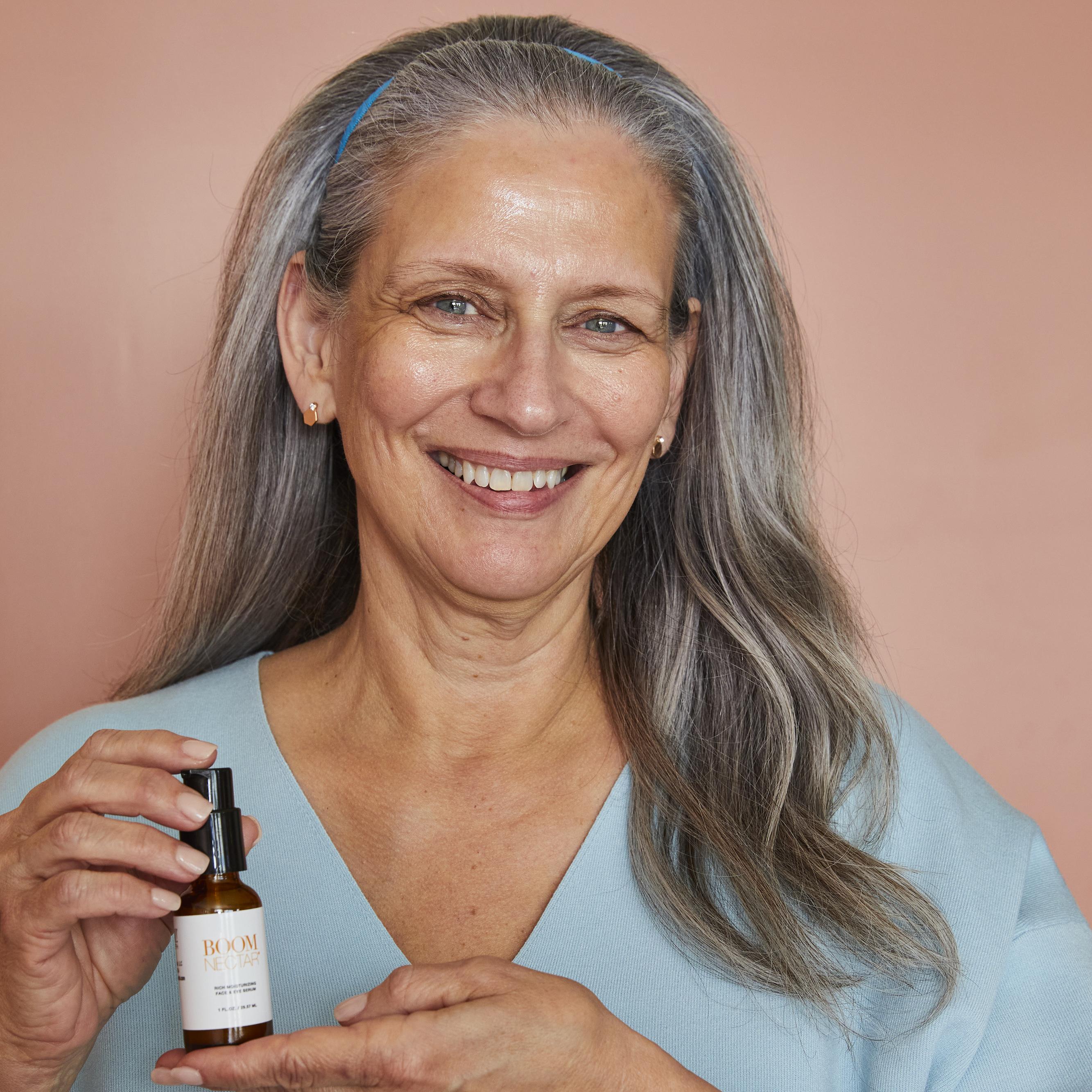 As we age, powder makeup tends to settle into creases and fine lines, accentuating the texture of your skin. 
Our skin also tends to become drier. Powder makeup absorbs moisture, leaving your skin feeling dry or even flaky.
That's why we suggest switching to creamy makeup. 
Cream makeup won't settle into fine lines as powder makeup can. It also adds moisture to dry skin, which contributes to a look of dewy radiance that's lovely at every age.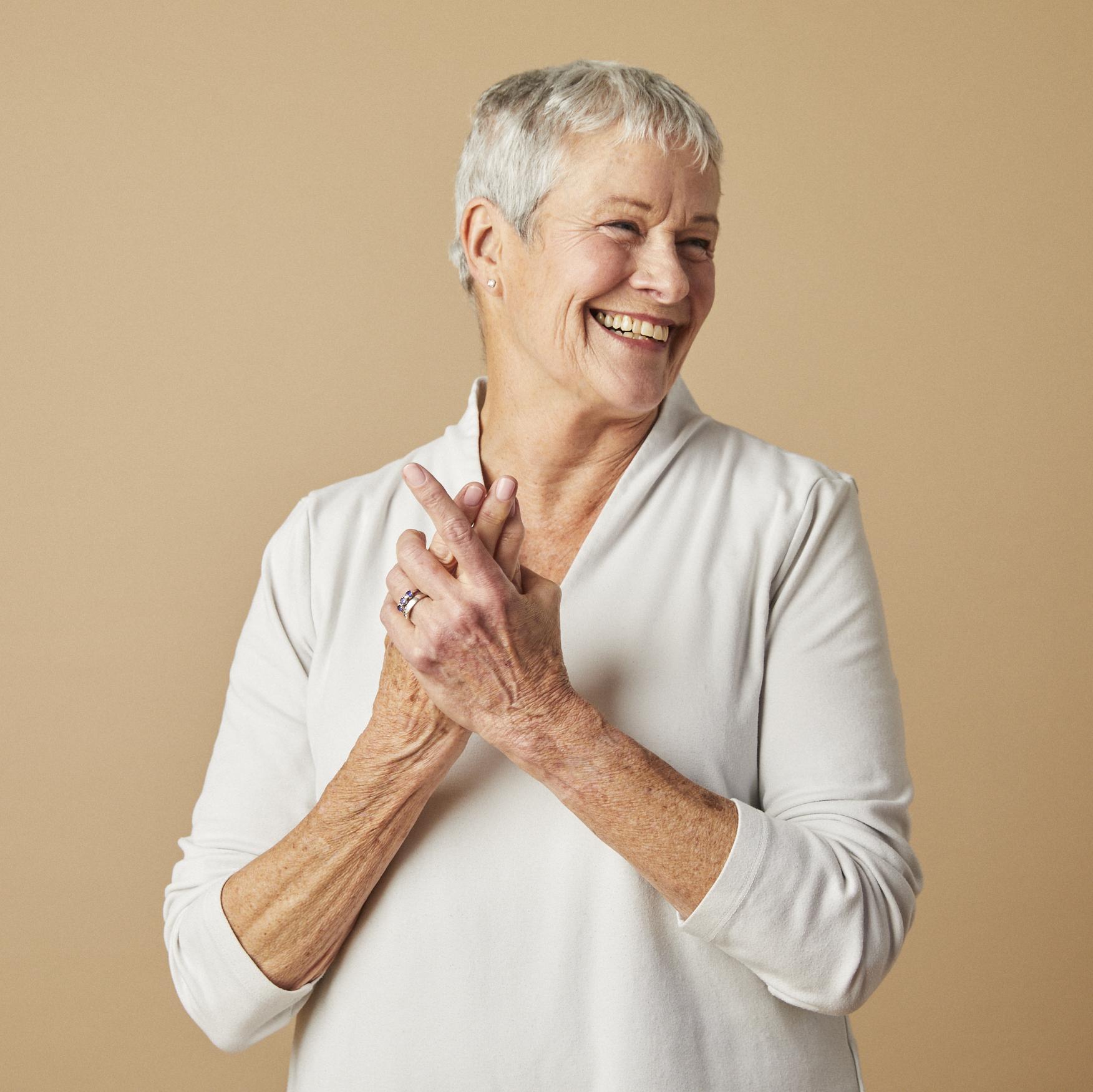 5. Focus on pleasure.
Our founder, Cindy Joseph, used to say, "If you go for success, pleasure is 50/50. If you go for pleasure, success is guaranteed."
Consider how your makeup makes you feel when you apply it.
Do you feel confident, beautiful and happy? If so, keep doing what you're doing. 
But if you don't, it might be time to try something new.
Cindy also said, "If you look in the mirror and you think, 'You go, girl. You look awesome,' you're going to walk out the door and you are going to look attractive. Because you're happy and you're celebrating yourself."
Whatever you do, do it with full confidence. Confidence is the most beautiful "makeup" of all.
We hope these tips will help you look—and feel—beautiful throughout every age of your life. 
Has your makeup routine changed at this age? Tell us what you do differently now in the comments below.
CHECK OUT OUR MOST POPULAR CONTENT