Go Glam in Minutes With These 4 Tips
Go Glam in Minutes
With These 4 Tips
We love a quick and casual everyday look. 
But when you're going out on a date or headed to a wedding, party or another special occasion, sometimes you want to step it up. 
The right eye makeup touches can quickly take your look from everyday beauty to night-out glamorous. With Boom cosmetics, it takes only minutes to achieve a stepped-up look suitable for any occasion.
The four tips below will show you how.
1. Start with a light, liquid moisturizer.
The skin around your eyes is thinner and more sensitive to moisture loss. 
Before you apply your eye makeup, moisturize this delicate skin with a lightweight liquid moisturizer. We suggest Boom Gold™, our luxurious facial oil. 
Made with all-natural ingredients and luscious, skin-loving oils, Boom Gold quickly hydrates delicate skin without a sticky or greasy residue. 
Just a drop or two of Boom Gold tapped onto your eyelids and the skin beneath your eyes moisturizes this sensitive area and helps your makeup blend effortlessly.
2. Add shimmer and shine.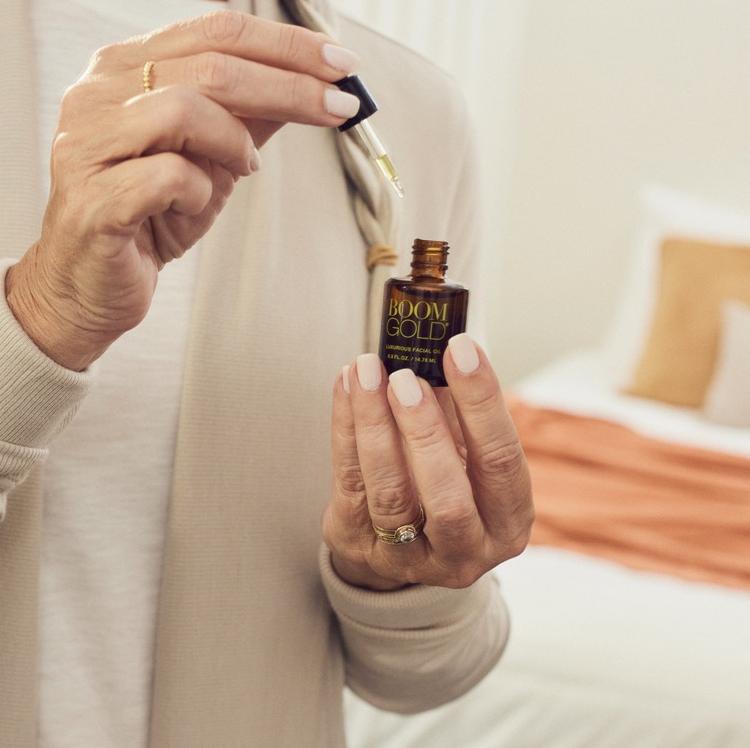 A sheer, shimmery eyeshadow on your eyelids and on the inner corners of your eyes helps draw light—and attention.
Since powder makeup can settle into and accentuate fine lines and creases, we suggest switching to cream-based makeup after 50. 
Boomstick Glimmer® is our creamy, pearlescent cosmetic stick. You can apply this Boomstick directly to your eyelids, or use your finger to dab it on. 
Then, use a single finger to apply Boomstick Glimmer to the inside corners of your eyes to brighten and open them.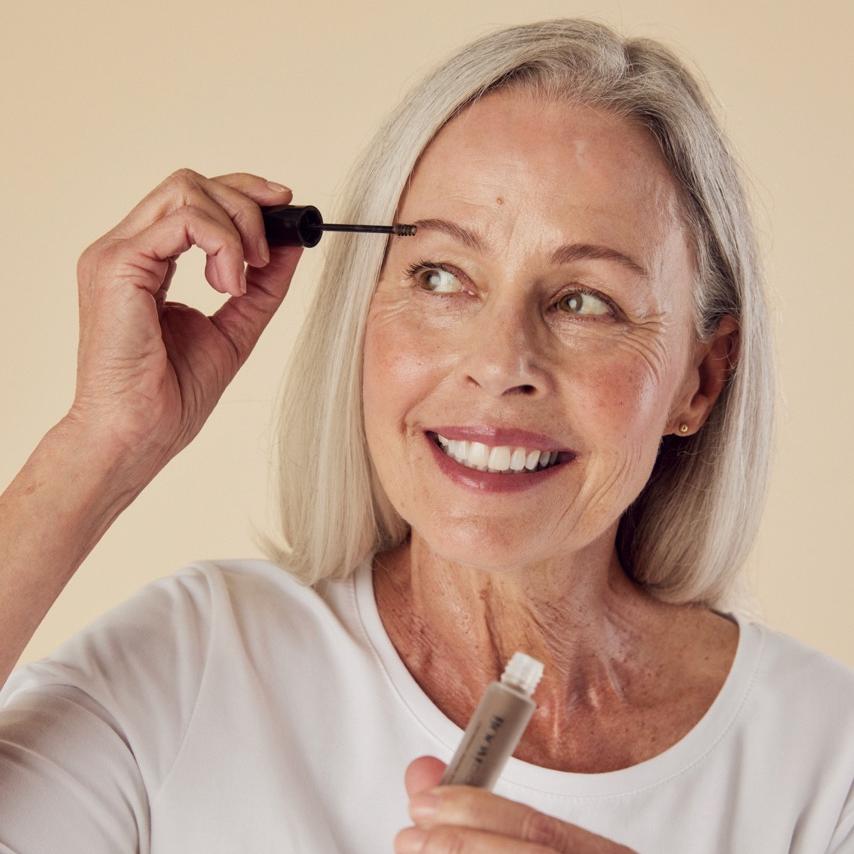 3. Don't forget brows.
After 50, hormonal changes can cause your eyebrows to lighten and thin, especially at the outer edges.
This can sometimes change the look of your entire face. 
To define your brows without looking overdone, try Boom Brow™, our lightweight shaping mousse. 
Some brow products might take a lot of time and practice to get right, but Boom Brow adds subtle definition, volume, shape and hold with a few simple swipes of the wand. 
Simply brush on Boom Brow in an upward and outward direction for subtly enhanced brows that look and feel naturally beautiful.
4. Finish with lashes.
Last but not least, brush on a layer or two of mascara to define and highlight your finished eye look. 
We suggest a gentle, non-irritating mascara like Boom Bright™, the first mascara made especially for women over 50.
This soft-black mascara is water-based, so it's gentle on your eyes and lashes. The non-flaking, buildable formula allows you to add layers until your lashes are as subtle or bold as you like. 
Boom Bright stays on all day, but unlike some harsh waterproof mascaras, it also washes off easily at the end of the night—so you won't risk your delicate lashes removing it. 
And just like that, you've created a stunning eye look that's just right for any special occasion.
Tell us… Do you add extra makeup touches for a night out or a party? Share your tips in the comments below.
CHECK OUT OUR MOST POPULAR CONTENT