7 Pro-age Tips for Strong, Healthy Hair as You Age
7 Pro-age Tips for Strong, Healthy Hair as You Age
Hair, just like skin, changes as we age. 
Hormonal shifts, changes in overall health and natural aging processes can transform your hair's color, texture, thickness, density and moisture level.
If you've noticed new characteristics in your hair, you may benefit from a shift in your haircare regimen. Different products and routines can help you give your hair what it needs to be as healthy as possible throughout every year of your life. 
The tips below will help you keep your hair looking its best.
1. Adapt to your new texture or dryness.
Our skin, hair and nails tend to become drier as we age and oil production drops off.
As a result, your hair may feel drier and coarser than it used to.
This is especially true if you are growing out natural silver or white hair.
We suggest washing your hair only as often as needed to preserve your natural oils.
Using high-quality shampoo and conditioner can also help smooth coarse silver or white hair. We suggest Boom Silver™, our shampoo and conditioners designed especially for silver hair.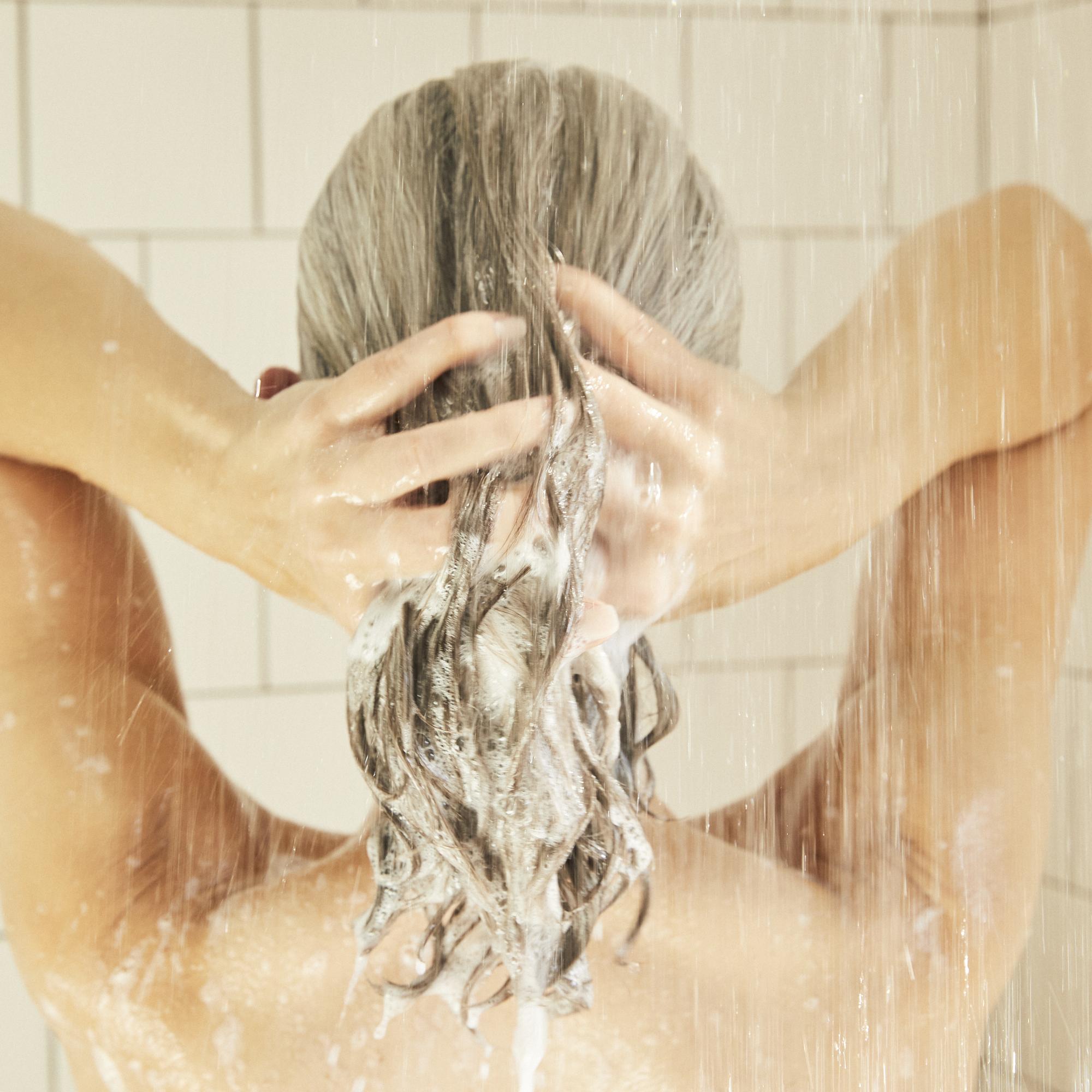 These gentle, clean-beauty products are packed with nourishing natural ingredients for softer, smoother silver, white or blonde hair.  
2. Choose products specifically for your hair type.
Whether your hair is silver or dyed, dry or oily, coarse or thin—try to choose products tailored to your hair type. 
Shampoos and conditioners for dyed or bleached hair often contain ingredients designed to slow the breakdown of the dyes in your hair. 
Products for thin hair are lightweight to prevent weighing your hair down, while products for curly, coarse or dry hair will have hydrating ingredients designed to soften and moisturize.
That's why we created two formulas for Boom Silver Conditioner.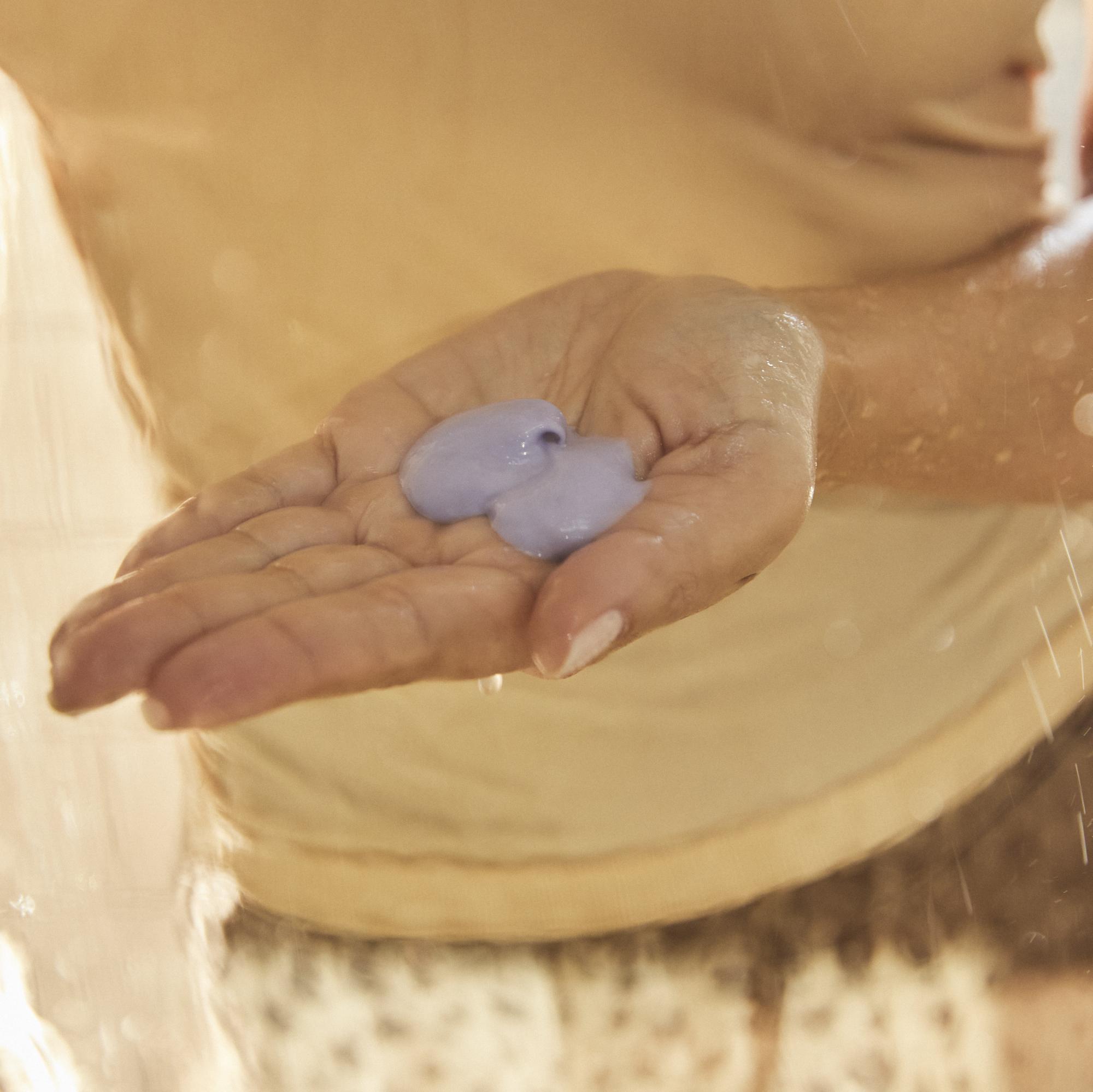 Our Intensive Conditioner helps soften and smooth dry or coarse hair, while our Lightweight Conditioner leaves thinner hair soft without feeling heavy.
3. Protect your hair from the sun.
UV rays can damage and dull your hair, resulting in yellow or brassy tones or faded color, especially if your hair is silver, white or blonde. 
We suggest wearing a hat or scarf in the sun or using a UV protectant to guard against sun damage. 
Then, restore the natural brilliance of your hair with a purple shampoo and conditioner, like Boom Silver. 
Boom Silver contains blue and purple pigments that balance and neutralize brassy tones for brilliantly bright silver, white or blonde hair.
They're also loaded with nourishing natural oils including coconut, avocado and jojoba for softness and shine.
4. Protect your hair from heat and chemicals.
It's important to protect all hair types from heat damage from curling irons and straighteners, but dry, dyed and thin hair is even more susceptible. 
To keep your hair soft and healthy, air dry your hair or use a heat protectant before using hair dryers or other hot tools. 
Then, use the lowest setting possible when curling or straightening with heat to avoid burning or drying your hair. If you swim, watch out for salt water and chlorine. Both can strip dye and natural oils from your hair causing yellowing, brittleness, split ends and frizz. 
5. Manage stress.
Genetics, nutritional deficiencies and hormone shifts—including some changes that come with menopause—can all cause hair to thin.
It's a good idea to check with your doctor if your thinning hair is new, extreme or accompanied by other symptoms, as some causes of thinning hair are treatable. 
Take good care of your physical and mental health by covering all the basics: get plenty of sleep and exercise, eat healthy food, drink water, practice mindfulness and take time for yourself.
6. Avoid unnecessary breakage. 
Thin, silver, white and bleached hair have thinner, more fragile cuticles that make them more susceptible to damage.
Avoid rough brushing, brushing your hair when wet, tight hairstyles and elastic bands as these can pull at the scalp, causing breakage or loss. 
7. Choose a gentle shampoo.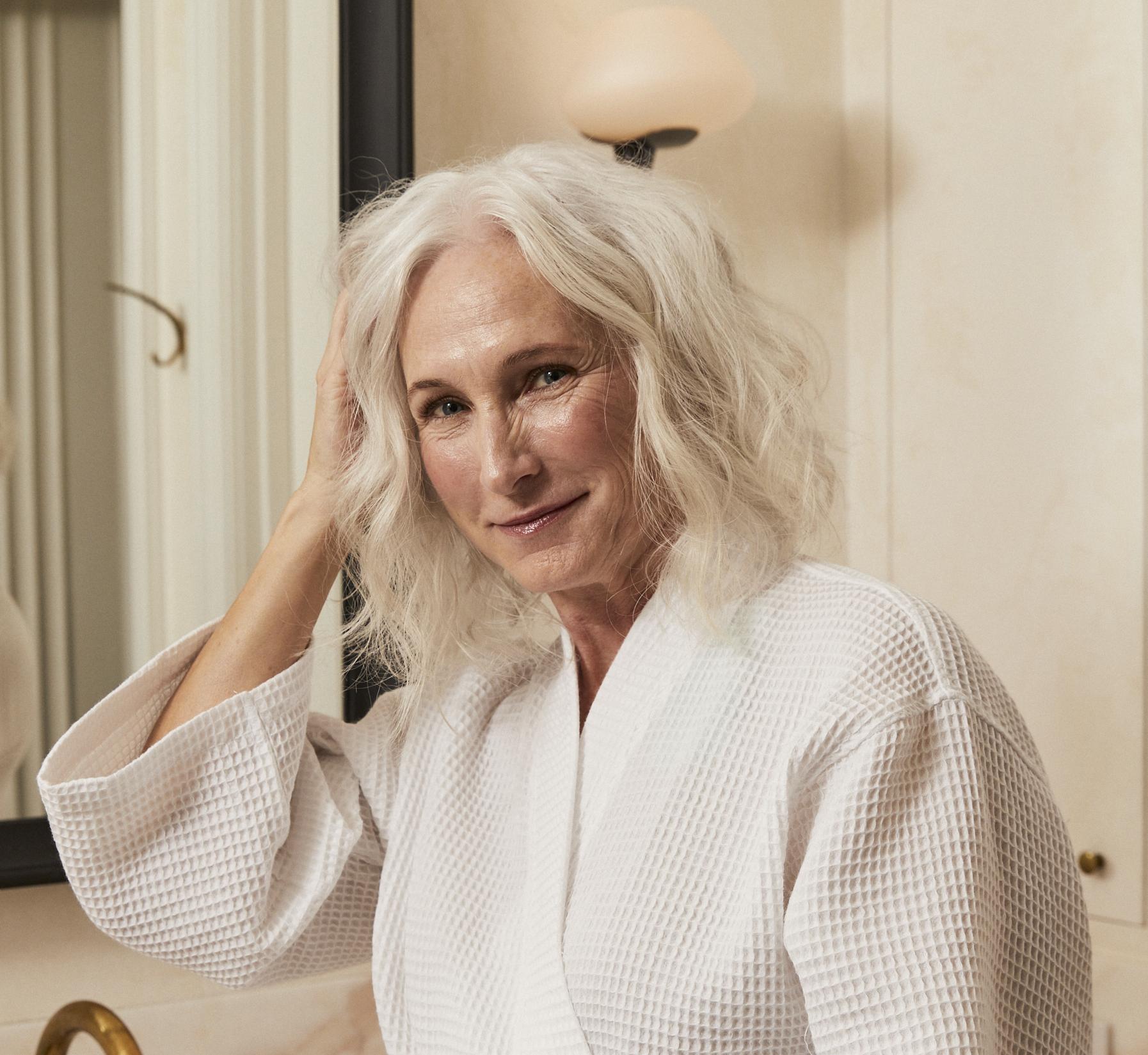 Many shampoos contain sulfates that remove dirt, but also strip the hair and scalp of the natural oils that can help your hair look and feel smooth and sleek. 
If your hair feels dry, frizzy or unmanageable, try a gentle, sulfate-free shampoo, like Boom Silver, and wash only as often as needed. 
Between shampoos, run your fingers or a boar bristle brush through your hair to distribute the natural protective oils your scalp produces throughout your silver strands. 
Whether your hair is short or long, silver or dyed, thin or dry, embracing it and your natural beauty will help you continue to feel confident throughout every stage of your life.
Tell us—Have you noticed any changes in your hair as you age? If so, how do you embrace and manage those changes?
CHECK OUT OUR MOST POPULAR CONTENT