Accept Compliments Confidently with These 4 Tips
Accept Compliments Confidently with These 4 Tips
Do you love a good compliment? 
Whether it's about our talents, accomplishments or appearance, most of us love to hear something good about ourselves.
Simultaneously, many of us (surveys say up to 70%) struggle to accept compliments comfortably. 
While we might be pleased about the praise, we also often feel awkward or embarrassed when someone calls attention to us or our achievements.
As a result, many of us ignore, reject or deflect compliments without even meaning to. 
Think about it for a moment: what's your reaction when someone compliments you? What do you say? How do you feel? What does your body language convey? 
If your initial instinct is to reject the compliment, you might quickly sidle past it to another topic or say, "It was nothing."
Compliment deflectors, on the other hand, might respond with "Thank you, but…" As in, "Oh, thank you but this is just an old dress I pulled out of my closet."
Whether you are a compliment rejector or deflector, or just want to feel more comfortable receiving compliments, the tips below could help.
1. Take a breath.
Compliments and praise can feel especially awkward when we aren't expecting them. 
Rather than rushing to respond, take your time. 
Take a deep breath, count to three, whatever gives you a moment to think about and absorb the sentiment.
2. Think of compliments as gifts.
If your immediate reaction to receiving a compliment is to reject it, it might be helpful to think of a compliment as a gift. 
Have you ever received a gift you didn't like?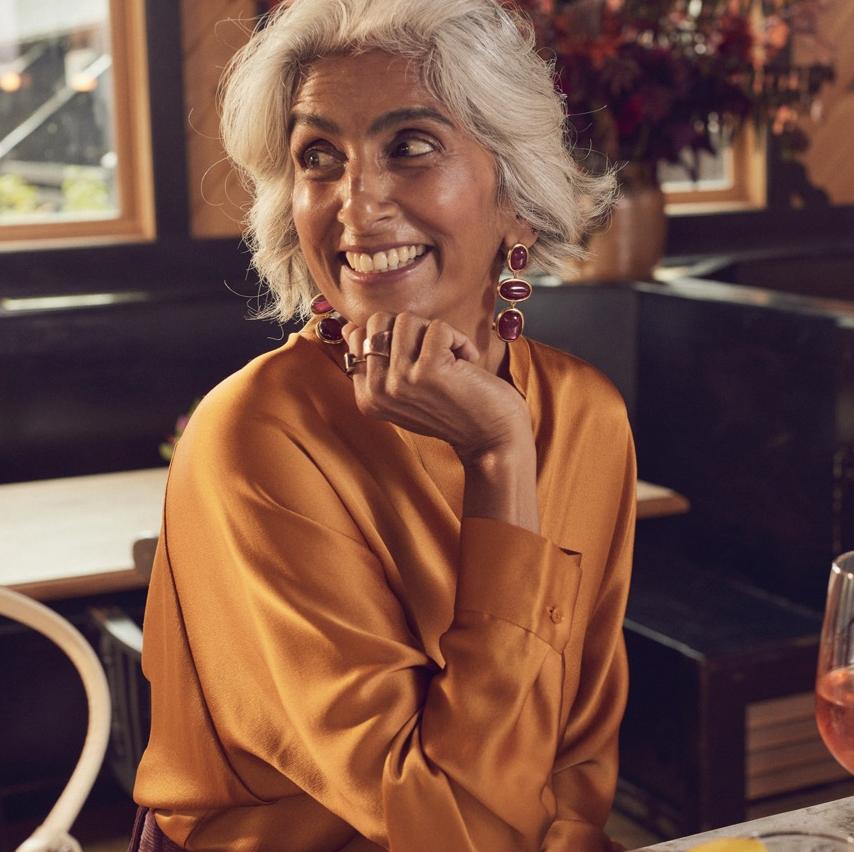 Even if you didn't love the gift, you most likely thanked the giver graciously. It may be helpful to think of compliments in the same way. 
3. Have a standard response.
Overcoming a lifelong habit isn't easy. Having a standard response at the ready can help you accept the compliment gracefully.
You can always try a few out and see what works, but we suggest a simple phrase like, "Thank you, that's so kind," or, "Thank you for saying that."
As you become more comfortable and confident you can change it up.
4. Practice complimenting yourself.
Discomfort with compliments can stem from many places, but one source could be a lack of practice in absorbing praise.
If this rings true for you, take the time to recognize your accomplishments, achievements and talents more often. 
Write down compliments in your journal or remind yourself with self-love letters you leave all around the house to find loving praise in unexpected moments.
We hope these tips will help you become more comfortable and confident in accepting compliments and praise. You definitely deserve it.
Tell us… How do you respond to compliments? 
CHECK OUT OUR MOST POPULAR CONTENT