5 Tips for a Stress-free Holiday Season
5 Tips for a Stress-free
Holiday Season
How do you celebrate the holidays? 
Some people prefer to keep their holiday celebrations small, quiet and cozy. Others love to host big parties with all the trimmings. 
However you like to spend this special time of year, gift-giving, decorating, parties and travel can make this season feel stressful and hectic at times. 
That doesn't mean you have to settle for a stressful holiday. 
Below, we share a few tips to help you take the stress out of the season, so you can enjoy your holiday fully.
1. Keep it simple. 
One of the easiest ways to reduce holiday-related stress is to simplify and streamline. 
Is a packed holiday party schedule stressing you out? Consider paring down the number of parties you attend or scale back when you're hosting. 
Intimate gatherings can be just as fun and reduce the time, effort and expense required to host. Keep the guest list short and sweet (just those you really want to see).
Feeling overwhelmed by holiday shopping? Limiting gifts to one or two per person may help. 
Create a list you can consult throughout the shopping season to help you remember what you've bought and what you've spent, so you don't get carried away or blow your budget.

2. Share responsibilities.

Do you love hosting but feel overwhelmed by the time and effort involved?
Consider asking friends or family to help out with planning, cooking or cleaning up, so the weight's not all on your shoulders. 
If that's not possible, try hiring out the steps that tend to stress you out. Many party companies can handle any aspect of your party from decorating to cleaning up, leaving you free to enjoy the parts you love even more.
3. Say "no" more.

Are you feeling pressured into hosting or attending multiple holiday gatherings at the expense of your time, energy and peace?
If so, it might be time to practice the glorious art of saying "no."
Saying no needn't be rude. The key to a gracious no is to keep it short.
"Thank you so much, but unfortunately I'm unable to attend. I hope you all have a wonderful time!" serves as a full answer to an invitation and doesn't require elaboration.
4. Make traveling easier.

Adding travel to an already-busy holiday season can really amp up the stress.
Even when traveling by car, overpacking can be a hassle. If you're traveling by plane, it can also be expensive.
Before you start packing, make a list of any events you'll be attending. Then, take only what you need. Resist the urge to pack multiple clothing and shoe options for each day or event.
Whenever possible, choose multitasking skincare and cosmetics to help minimize extra baggage.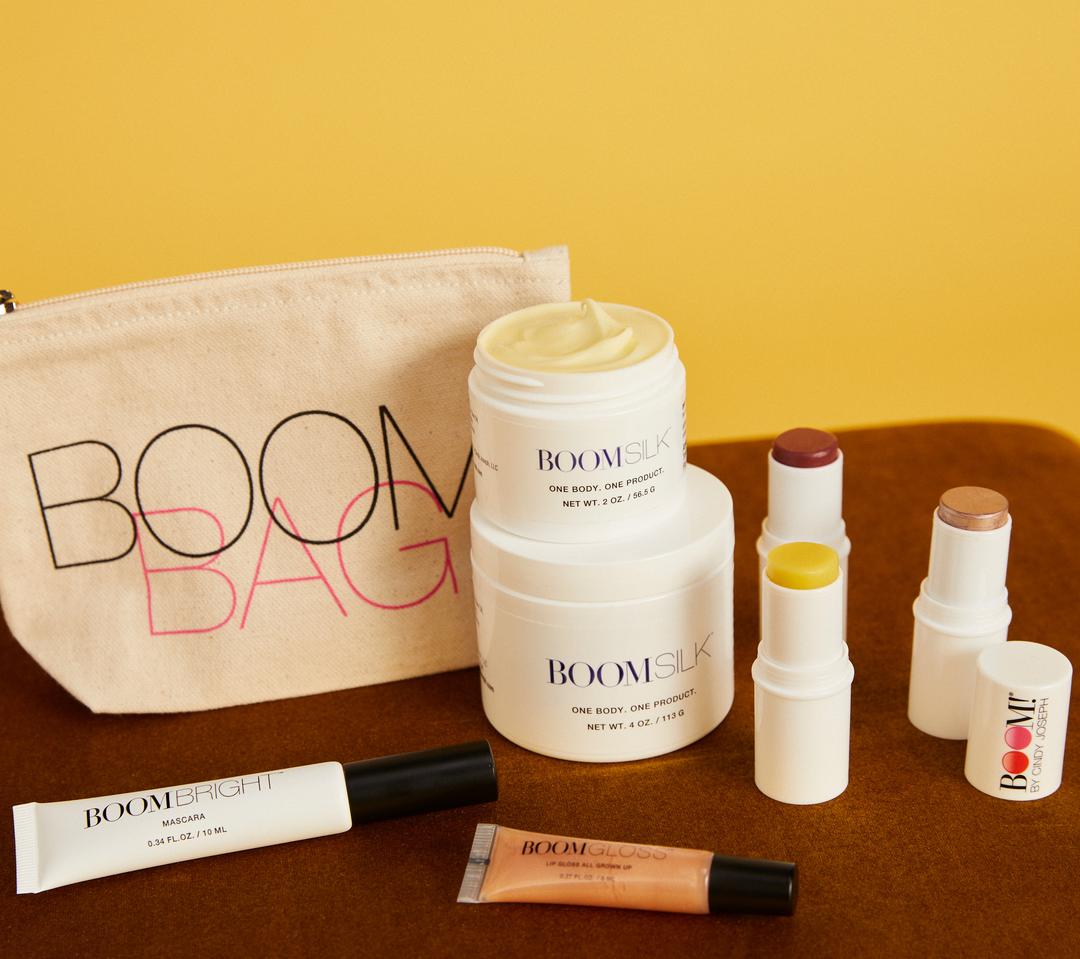 The Boomstick Trio®, for example, contains moisturizer, blush, lipstick, bronzer, contour, eyeshadow and highlighter—all in three sticks you can carry on a plane.

Maximize space with Boomsilk®, our best-selling "everywhere" moisturizer. This luxurious all-natural moisturizer nourishes and hydrates your skin and can replace separate face, body, hand, foot and eye creams. You can even use it to remove your makeup. 
5. Stay flexible.
Bad weather, travel snags and illness are all possible around the holidays.
Staying flexible takes the stress out of any hiccups in your plans.
If you tend to struggle with anxiety when circumstances change unexpectedly, create a mantra that helps you refocus. 
When the unexpected happens, take a deep breath and repeat your mantra to yourself until you feel better.
When the holidays become busy and hectic, it's easy to forget what's most important to you. 
A more strategic holiday plan can help you enjoy this beautiful season to the fullest while still spending time with those you love most.
What do you think of these tips? How do you keep the holiday season stress-free?
CHECK OUT OUR MOST POPULAR CONTENT