It's About Women: Why Women Become More with Age, Not Less
It's About Women:
Why Women Become
More with Age, Not Less
This story began many, many years ago.
Cindy Joseph was in her 40s at the time. She had already been a makeup artist for over 20 years for top models all over the world. 
After two decades in the beauty industry, Cindy knew all about the pressures society puts on women to stop aging.
She heard the same subtle, toxic messages we all hear—that women somehow become "lesser versions" of ourselves after we reach a "certain age."
Like many of us, Cindy even expected it… 
"I heard throughout my life that I was going to get worse with age. I had been waiting and wondering, along with my peers, when I was going to feel like less."
And yet, it simply didn't happen.
If anything, Cindy saw the exact opposite in herself and her inner circle. Cindy watched her closest friends become more authentically themselves with each passing year.
Her friends became more confident, more relaxed, more vibrant, more intelligent, more loving—and more beautiful with each new age. 
Cindy realized: Life becomes BETTER, not worse, with age.
As Cindy later described it… "I finally understood that as my life progressed, I was adding to who I am. I was becoming more and better as time went by."
Suddenly, that fear of "becoming less" was replaced with newfound freedom and pride in everything she could (and would) become.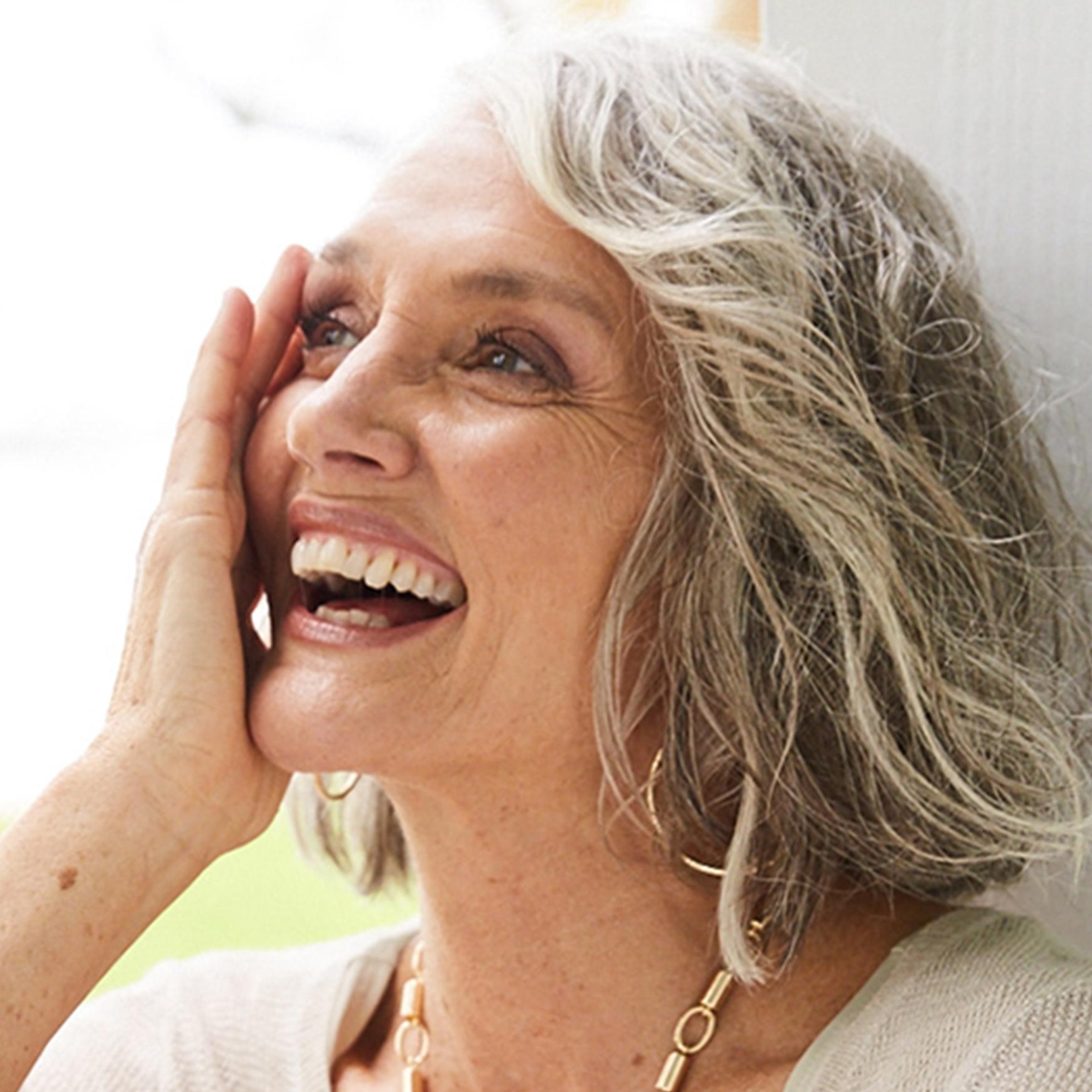 This changed Cindy's life. It empowered her to start the Pro-age Revolution and BOOM! 
Along the way, Cindy inspired hundreds of thousands of women to not just begrudgingly "accept" aging—but truly celebrate every stage of life. 
Cindy's beautiful words became BOOM!'s mantra… 
It's about women. It's about beauty. It's about time.™ 
Starting today, we have a new way to share Cindy's empowering, pro-age words. 
Her simple, inspiring message, "It's about women," is now available on our first-ever Boom sweatshirt. 
Made with sustainable, 100% organic cotton, this new Boom sweatshirt has soft, comforting fleece on the inside and this powerful message on the outside. 
This cozy outer layer comes in a natural cream color that highlights Cindy's pro-age message.
Like Cindy herself, we imagine this sweatshirt will spark pro-age conversations for years to come.
This sweatshirt just arrived in our store. We invite you to go check it out.
Tell us… What do you think of Cindy Joseph's message, "It's About Women?" 
How have you (or the women in your life) become more as you've aged?
CHECK OUT OUR MOST POPULAR CONTENT