Why I Keep Buying BOOM! By Cindy Joseph — A Blogger's Tale

By Tami, Blogger from Colorado Mountain Mom

Although I try not to be too high maintenance, and I often wear no makeup on my days off… I've always been a sucker for skincare products and nice cosmetics. I have my favorites, and have used them for years. But when I got to my 40s, things changed. Here's my story, along with an honest BOOM! by Cindy Joseph review. 
The reality is, your skin changes when you get older. And I don't just mean new wrinkles. Like my skin type has literally changed. After two decades of combination skin, with a T-Zone of oily areas, I found my skin is now dry and dull. 
I had also used the exact same cosmetics for two decades. And I realized I didn't like my results anymore. I mean, I know I can't expect miracles. But I suspected it was time for me to look for some different products and/or approaches to my face lineup.

Saying Goodbye to Mineral Makeup
The first HUGE, self-imposed change was ditching my daily use of Bare Minerals powder as a foundation. Which I have loved dearly for many years! 
It's just too dry for me now. 
Lovely product, but when I took an honest look at my face… I realized it was no longer working for me. I just looked tired. And I swear the dry powder was accentuating my dark under-eye circles and wrinkles.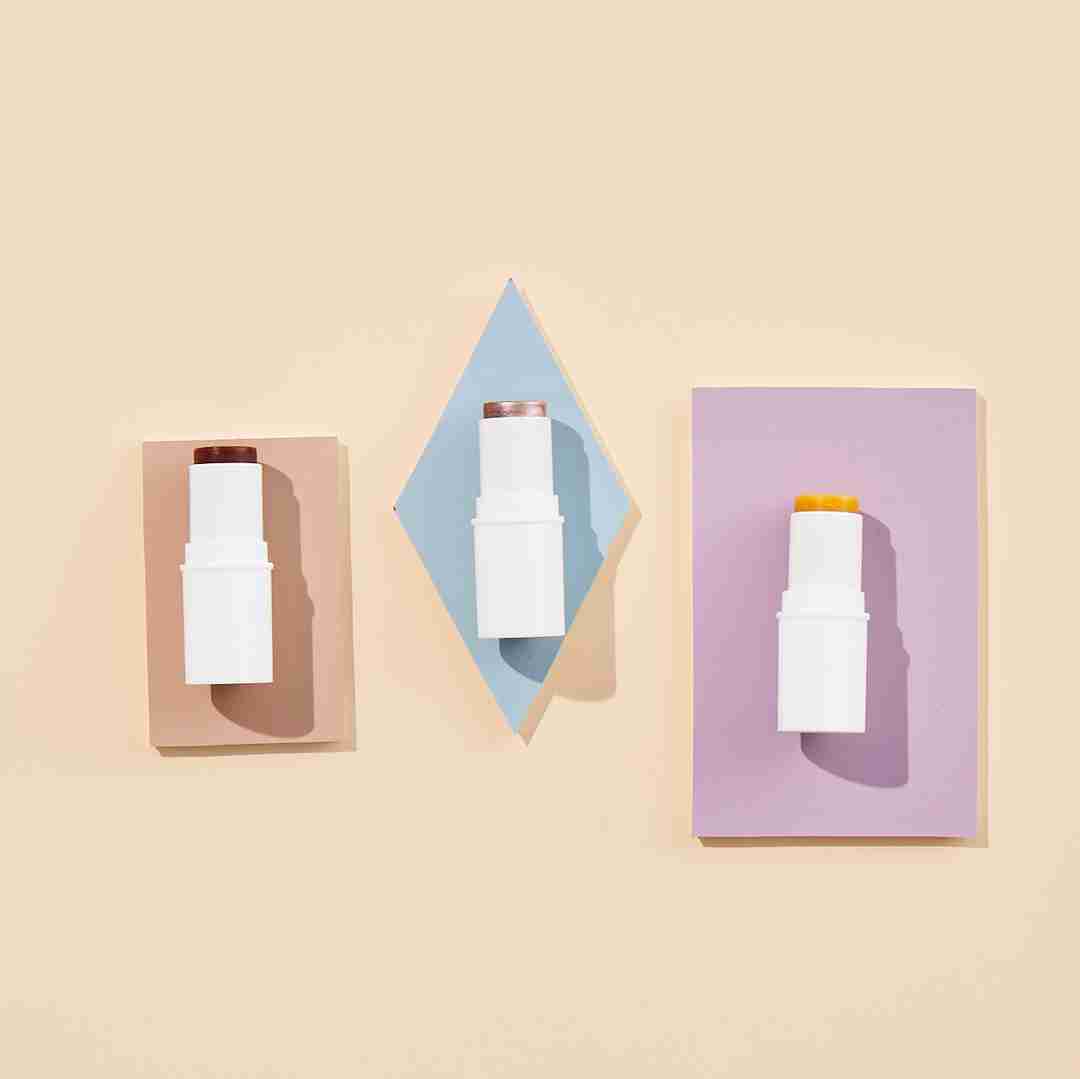 I See a Life-Changing Facebook Ad…

If you've not seen one of the enticing videos for BOOM! By Cindy Joseph, they are quite convincing. Cindy Joseph was that gorgeous model in her 40's and up, with long gray hair. Her shtick was embracing your age and changing skin type, not trying to cover it up or hide it. Of course, very few look as stunning as she did with this natural approach. But I still adore her natural line of products… made with beeswax from Hawaii. 
Moisture, people! It's brilliant. 
So instead of a dry, tired, mineral powder face… I get a glistening, nourished, slightly shimmering look when I use a combination of Boomsilk and the Boomstick Trio. 
I'm telling ya. I love it SO much. It was just what I needed to revamp and update my look, for my new "mature" age.

BOOM! by Cindy Joseph Makeup Review
I'll refer you back to my original BOOM! makeup review I did for more photos and details.

I am now so hooked, that I never leave home without my Boomstick Trio. I've used this product now for three years.
You can buy them individually, or as a set. They are compact, fit perfectly in your purse. 

GLO: This one is strictly for moisture, and I love using this on dry lips.

COLOR: This one adds some color to your cheeks and gives you just a slight, healthy flush. 
I've tried similar all-purpose color sticks by other brands, but this one has the most moisture I've ever seen… so it blends better than the others. I purchase the Trio, but this is the one I run out of the quickest.
GLIMMER: Sneaky-shimmer trick to make you feel like a princess. Or "Extra Radiance," as the website calls it.
The other product I use extensively and purchase for myself is the Boomsilk lotion. This is super basic, and has no scent.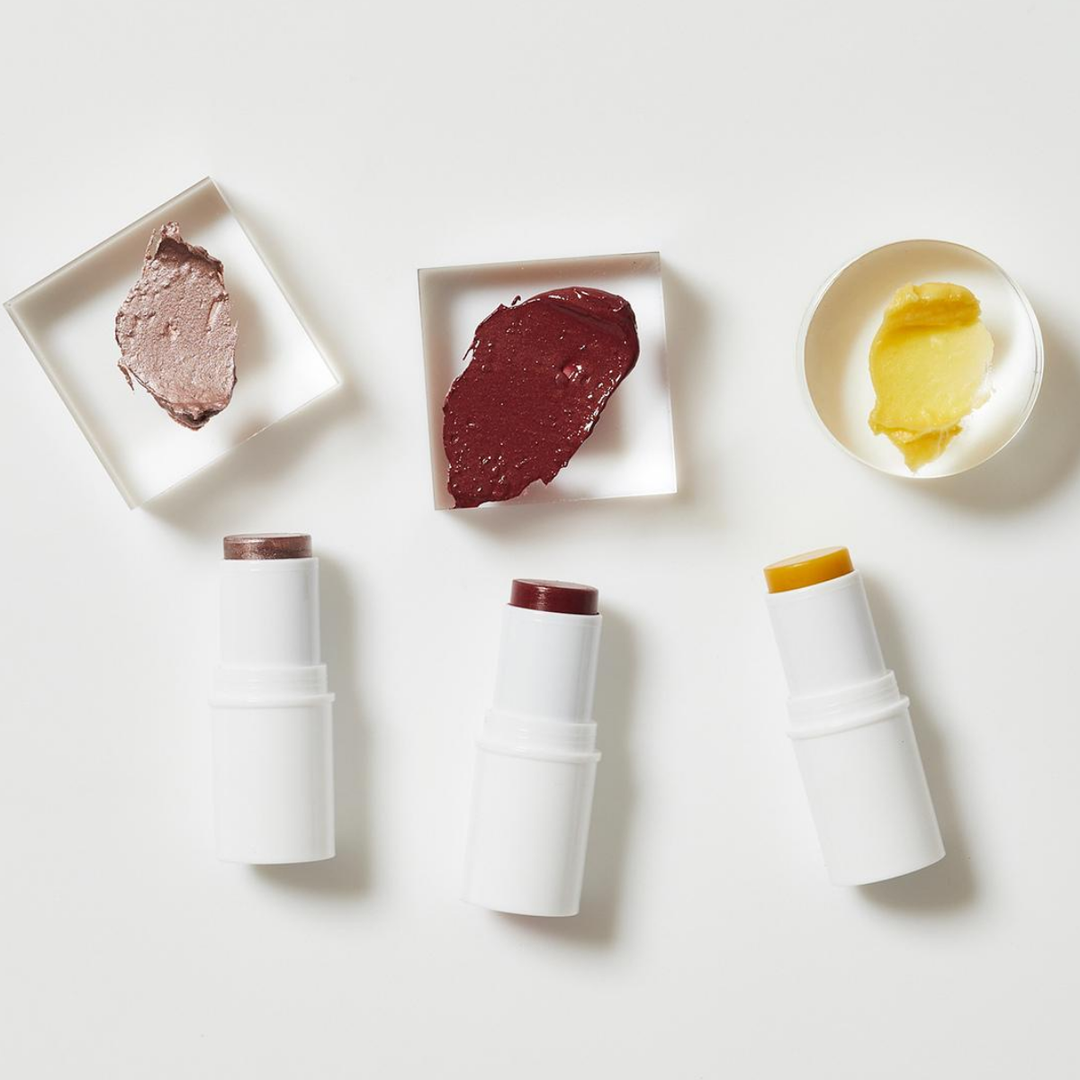 I most often use it at night, because it kind of leaves my face shiny.  But it feels so luxuriant! Nothing quenches my skin's thirst quite like Boomsilk does. 
Note: I've tried Boom Cotton, but don't like it that much. You have to rub in the granules so hard to get them to "melt", that it makes my face turn red. Not super relaxing or soothing, like Boomsilk is. 
Again, I'll acknowledge right up front that BOOM! By Cindy Joseph has incredibly persuasive marketing. But I'm here to tell you as a real person, who is not being compensated in any way, who is now a paying customer like everyone else… I highly recommend this cosmetic line, without hesitation.
NOTE: This review originally appeared on Tami's personal blog at Colorado Mountain Mom. Big thanks to Tami for her permission in reposting this! You can see more of her posts on her blog or follow her on her Facebook page. 
Also, you may be interested to know: This blog post (and other feedback from our customers) inspired us to make us a change at BOOM! Look for more details coming soon.
In the meantime, what do you think of this review? Have you tried our Boomstick Trio and Boomsilk? What do you think? Let us know in the comments below.
CHECK OUT OUR MOST POPULAR CONTENT