Love of every kind is beautiful. 
Here at BOOM!, we often talk about self-love because it's such an important part of the pro-age mindset. 


Pro-age means embracing yourself, your age and everything that's still ahead for you.


It's about falling in love with yourself.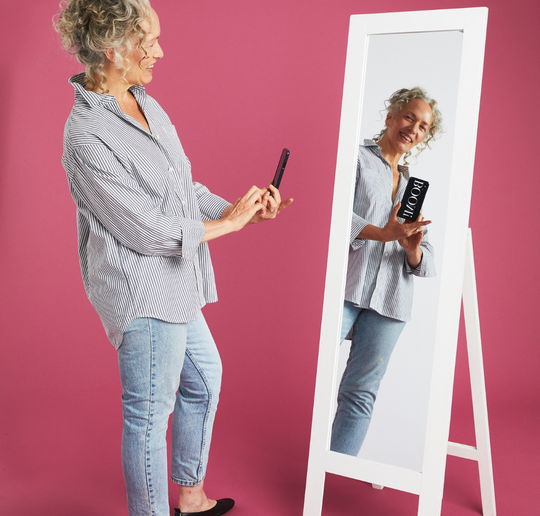 But whether your love story is about falling in love with you, your partner or spouse, your best girlfriend or a new activity, we want to hear it. 

So we have one question for you… What's your love story?
How did you fall in love with yourself, your age or your silver hair? Who inspired you to embrace your fine lines and wrinkles? 


Maybe you've fallen in love with a new hobby or activity. Have you discovered yoga, painting, dance or something else at this age?
Or tell us how you met and fell in love with your spouse or partner. Share your story of a beloved family member, an incredible mentor or meeting your best girlfriend.

Whatever your love story is, we invite you to share it with us in the comments below. 


We'll choose a few of the most inspirational stories to feature here on the blog and on our social media as we celebrate self-love and pro-age romance. So please only tell stories you don't mind us sharing!
CHECK OUT OUR MOST POPULAR CONTENT