There's something magical about traveling, isn't there?
Just by leaving your hometown, you have a chance to reinvigorate your life, welcome new adventures, meet fascinating people, make memories with your loved ones, see the world from other perspectives and cross items off your bucket list.
No matter where you're headed, we suggest packing your Boom with you.
Here are a few tips for making the most of your Boom along the way…
1. Pack light with Boomsticks.
Let's start with the Boom that was originally made for travel.
Our Boom founder, Cindy Joseph, designed all three Boomsticks so they would be lightweight and easy to carry. At seven grams each, these three sticks can easily fit into any carry-on, makeup bag, purse or even clutch.
Together, these three Boomsticks give you a full-body moisturizer, creamy blush, lipstick, bronzer, contour, eyeshadow and highlighter. These multitasking Boomsticks can replace all those items in your makeup bag, so you can pack light.

All three Boomsticks are also designed to match your skin—not your outfit.
That means your Boomstick makeup will work with every blouse, dress or casual outfit you pack in your suitcase or carry-on. 

It also means you can switch your makeup from daytime to evening, just by using the same three sticks. (Think of all the eyeshadows and lipsticks you can leave at home.)
2. Carry a moisturizer on the plane.


Airplanes are temperature-controlled and have the potential to dry out your skin quickly. A heated or air-conditioned car can do the exact same thing on a long road trip.

That's why it's always a good idea to carry a moisturizer with you when you travel.
If you're getting on a plane, we suggest carrying our universal moisturizing stick, Boomstick Glo®, so you can quickly moisturize your face and hands in flight. 

Like all Boomsticks, Boomstick Glo is a solid—not a liquid. This means it's easier to carry Boomstick Glo onto a plane in your purse or carry-on than any liquid moisturizer. 
If you're driving instead of flying, you may want to carry the smallest "travel size" (2 oz.) Boom Cotton® or Boomsilk® in the car on a long road trip.
3. Let your Boom pull double-duty on the road.


The more your cosmetics and skin care can do, the less you have to pack.
That's why we recommend packing items that can pull double-duty. For example, Boomstick Color® is a lipstick, creamy blush, bronzer and contour. You can use it in multiple places, in many different ways. 


Same with Boomstick Glimmer®. You can use this highlighter stick to add a natural-looking radiance to your cupid's bow, the center of your lips, your eyelids and the inside corners of your eyes—in addition to your neck, shoulders and décolletage. (It's a good idea if you're going to a wedding, upscale dinner out or other dressed-up occasion while you're traveling.)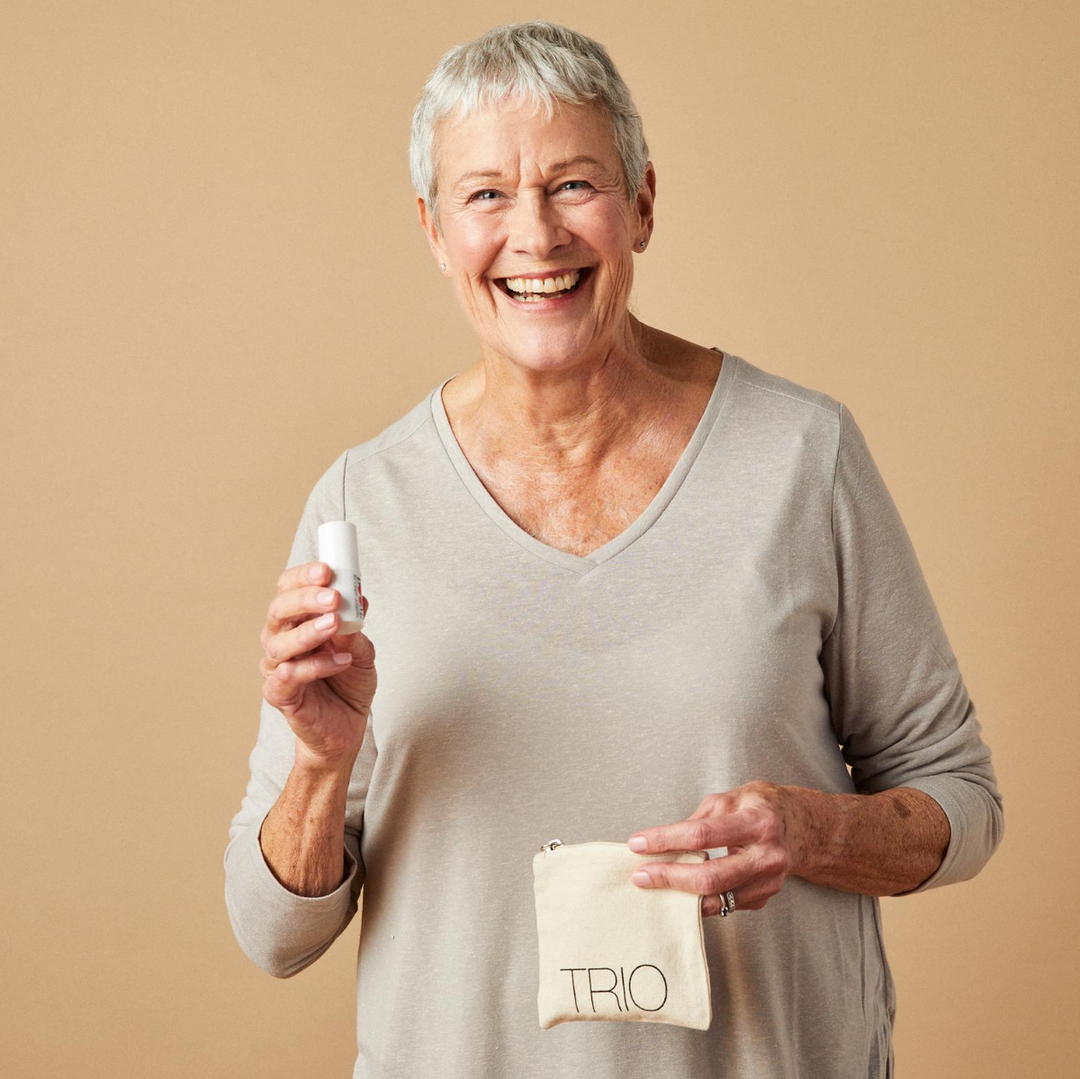 A full-body moisturizer like Boomsilk, Boom Cotton or Boomstick Glo also pulls double-duty. You can use all three moisturizers on your face and entire body so you don't have to carry multiple lotions or creams when you travel.
Even our gentle cleanser, Boom Clean® can pull double-duty as a body wash.

4. Show up fresh-faced, even when you're jet-lagged.
As amazing as traveling is, it can wear you out—especially if you're crossing time zones.
A little strategically placed Boom can help you look your best, even when your body has no idea what time it is. 


Boomstick Color is fantastic for giving you an "awake" look at the airport or on long car trips. Just dab this Boomstick directly onto the apples of your cheeks, forehead and lips. Then blend it in with your fingers. You'll instantly look healthy, vital and, most of all, awake—no matter what time it is.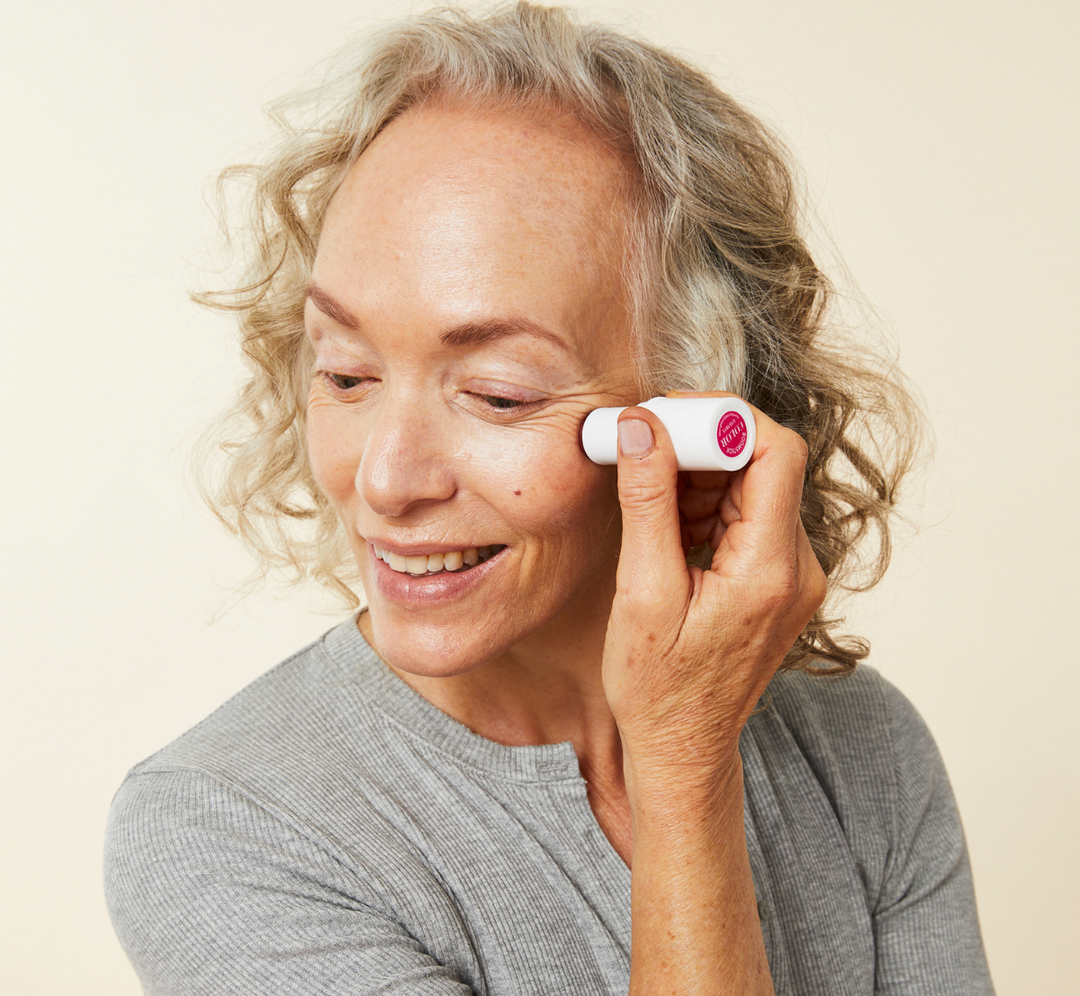 Once you reach your destination, we suggest giving your skin a little extra care. Take five minutes and use a gentle exfoliant like Boom Scrub®. It will clean out all the dirt, makeup and impurities that may have built up in your pores while on the road. 


But more importantly, it will gently strip away any dull, tired skin from your face–to make way for your revitalized-looking skin.

This way, your skin will look fresh and supple, even when you're jetlagged.
When you're done exfoliating, smooth a little moisturizer on your face—like Boomsilk, Boom Cotton or Boomstick Glo—and you're ready to take on the world again.
5. Our top picks: Best Travel Boom

Got limited space in your luggage? Here are our picks for the best Boom to pack for the road…
1.  Boomstick Trio. Yes, you probably could have guessed this one, right? But we still had to make all three Boomsticks our #1 pick. 


Here's why... They're light and easy to carry. They have multiple functions (including #2 and #4 above). They're plane-friendly. They also come with their own organic cotton bag, so you can carry them anywhere.


2. Boom Clean. It's important to stay fresh-faced and clean while you travel. That's why we suggest carrying Boom Clean. It's a makeup remover, facial cleanser and, as we mentioned, even a body wash for the shower if you'd like to use it that way.


3. Boom Scrub. It's a five-minute exfoliant and pore cleanser that you can use to make yourself look less jet-lagged from the road. Enough said, right? 
Now we're curious… Do you carry Boom with you when you travel? If so, what do you use? Are there any best picks we missed? As always, we'd love to hear from you! 

CHECK OUT OUR MOST POPULAR CONTENT