Top-to-Bottom Boom Routine with Sheree Surdam

Top-to-Bottom
Boom Routine with
Sheree Surdam

When Boom Ambassador Sheree Surdam was a teenager, she wore a lot of makeup. 

Like most kids her age, Sheree wore brightly colored eyeshadow, lots of eyeliner and foundation. She says it was fun at the time.
But now at almost 64, Sheree doesn't want to "make up" anymore.
She says, "When I think of 'making up,' I think of covering up and trying to be something different than what I actually am."
"I see myself at this age and I experience myself as the best that I've ever been," Sheree says.
In today's video, Sheree shows you her Boom favorites and shares how she uses the Boomstick Trio® to create her lovely, natural look. 
1. Cleanse twice a day.
Sheree uses Boom Clean® twice a day to keep her face clean and fresh. 
Our daily conditioning cleanser removes dirt, makeup and other impurities without removing your natural oils, so your skin stays soft and hydrated. 
Made without parabens, perfumes, SLS, dyes or soaps, Boom Clean is gentle enough for delicate skin.

Sheree points out that, like all of our products, Boom Clean is also cruelty-free. That's important to her. (It's important to us too.)

2. Exfoliate every other day.
Every other day, Sheree exfoliates her face with Boom Scrub™.

Boom Scrub contains natural oat kernels for gentle exfoliation that won't tear your skin or dry it out.

You can use this scrub every other day as Sheree does, or every day to reveal your fresh, luminous skin. Sheree says, "My face always feels really glowy and fresh and clean after using Boom Scrub."
3. Sheree's morning moisturizing routine
Sheree's morning routine includes two of our most popular moisturizers—Boom Nectar® and Boom Cotton®.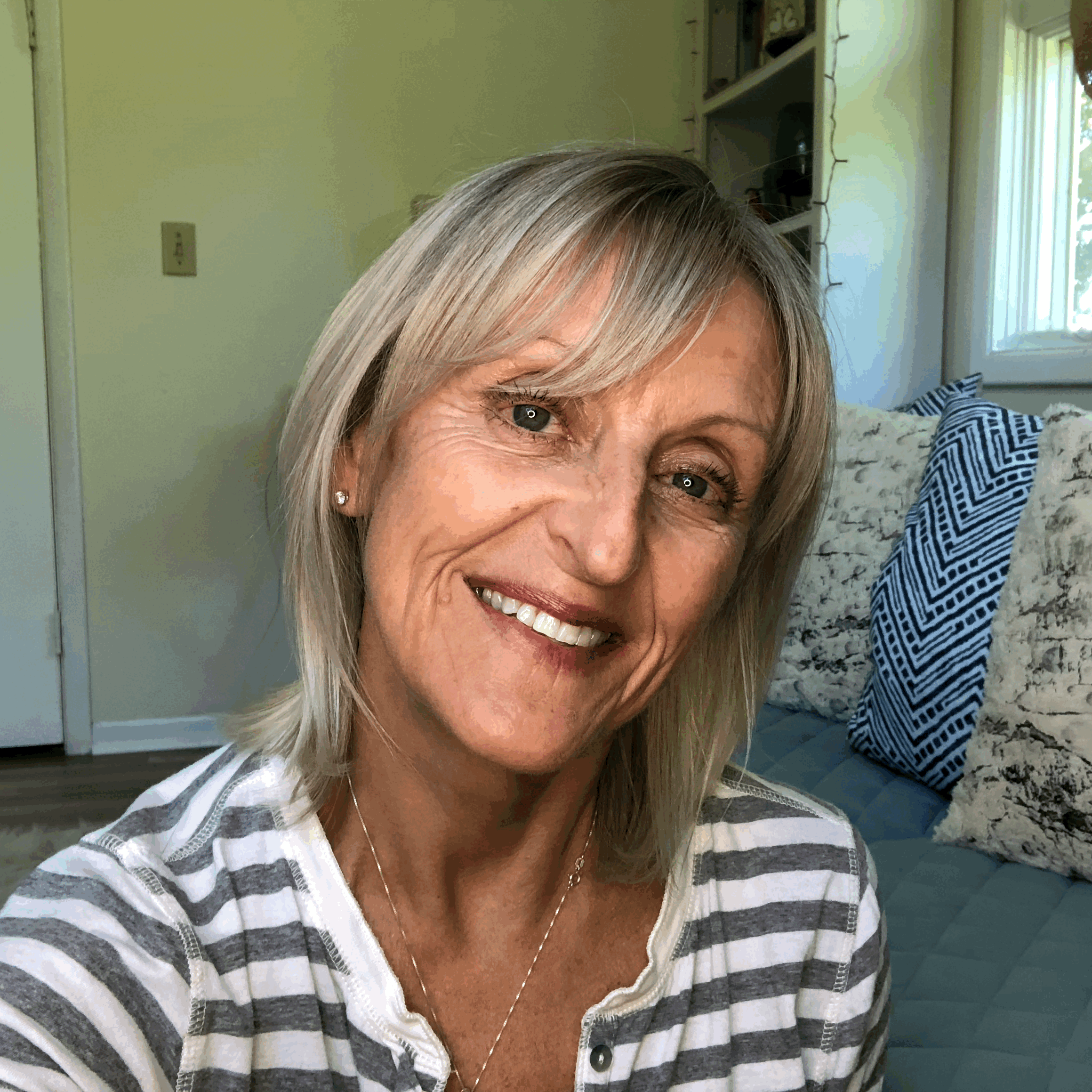 Boom Nectar is a robust hydrating serum that delivers a powerful dose of moisturizing ingredients to your skin.  
The 16 all-natural ingredients in Boom Nectar brighten skin for a luminous glow. It only takes a few drops of this powerful moisturizer to soften your skin. 
Sheree uses Boom Nectar all over her face in the morning and at night. Sheree also applies our shine-control moisturizer, Boom Cotton, in the morning.
This all-natural moisturizer can be used everywhere on your body, from the delicate skin around your eyes down to the dry skin on your feet.
Sheree says "It's very thick and it smells really yummy."

The matte finish of Boom Cotton gives your skin a gentle glow without shine.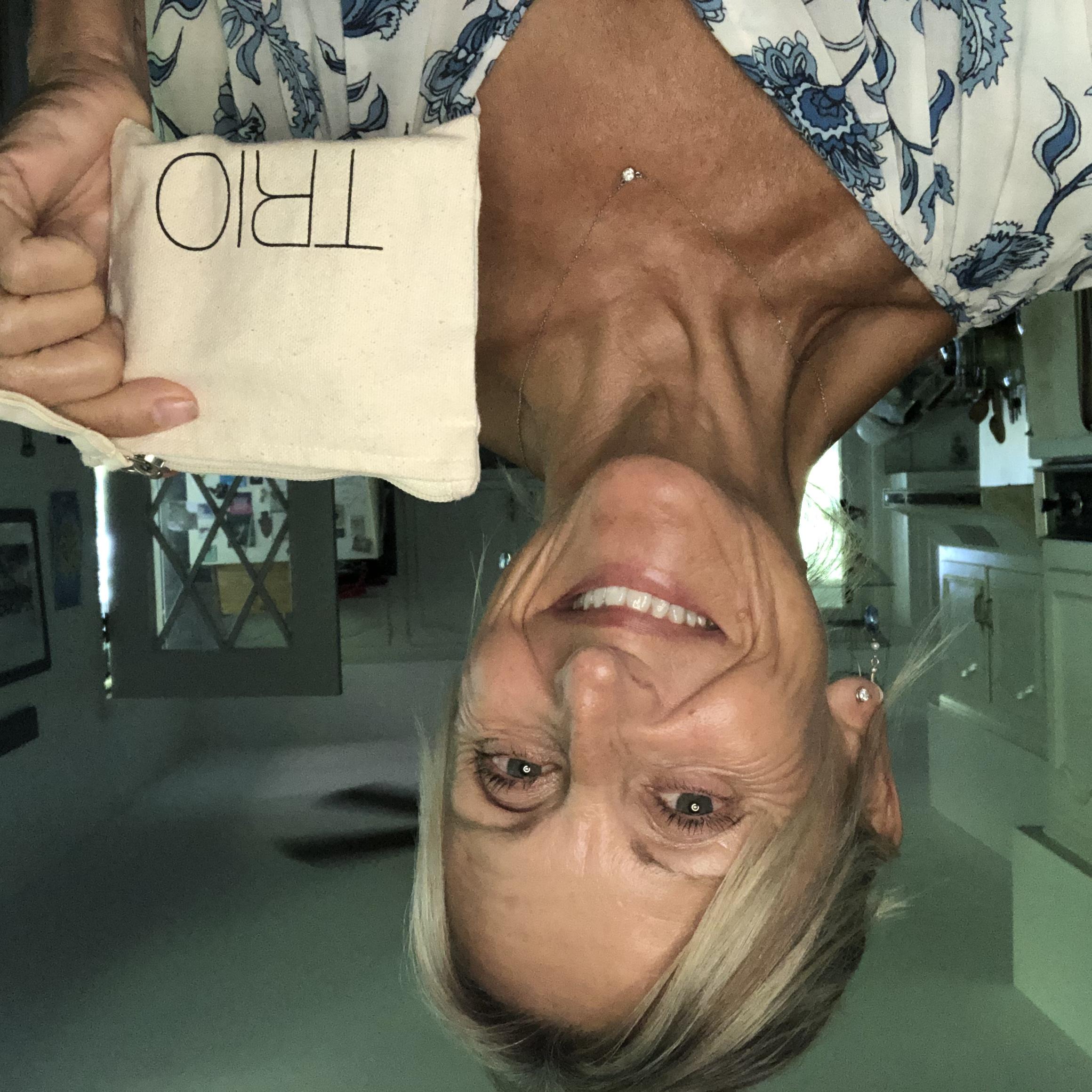 4. The evening moisturizing duo.
In the evening, Sheree uses two other Boom favorites.
She applies Boom Gold™, our luxurious facial oil, around her eyes and other dry areas of her skin. This lightweight moisturizer contains eight organic oils along with organic raw honey. It absorbs quickly and won't leave your face oily or sticky. 
Sheree also uses Boomsilk® in the evening. 
"Boomsilk is amazing," Sheree says. "Super moisturizing. It just makes your skin feel and look fabulous, like satin."

Our best-selling moisturizer, Boomsilk, contains five all-natural, certified organic ingredients for beautiful, natural hydration for your entire body.
5. Sheree's "must-have" Boomstick Trio.
Finally, Sheree is ready to apply the Boomstick Trio, which she calls "the stars of this show." 
Sheree says, "These are must-haves. If I was on a deserted island somewhere and I could only have three cosmetic products, I would choose these three."
The first in the trio is Boomstick Glo®, a moisturizer in a convenient stick that's made with the same ingredients as Boomsilk.
Sheree uses Boomstick Glo to touch up dry spots during the day, including around her eyes, mouth and lips.
Next, she uses Boomstick Color®, which she says is the one stick she couldn't give up.
Boomstick Color is our multitasking makeup stick that's a blush, bronzer, lipstick and more. You can use Boomstick Color to mimic a sun-kissed look or a happy blush.
The sheer tint allows your natural skin tone to shine through, so it looks good on everyone. 
Sheree says, "You really can't use too much, it just blends and looks so natural."
Sheree uses Boomstick Color on her cheeks, nose, forehead and just under her chin. She also uses it as lipstick. 

Finally, Sheree applies Boomstick Glimmer®, our creamy pearlescent highlighter.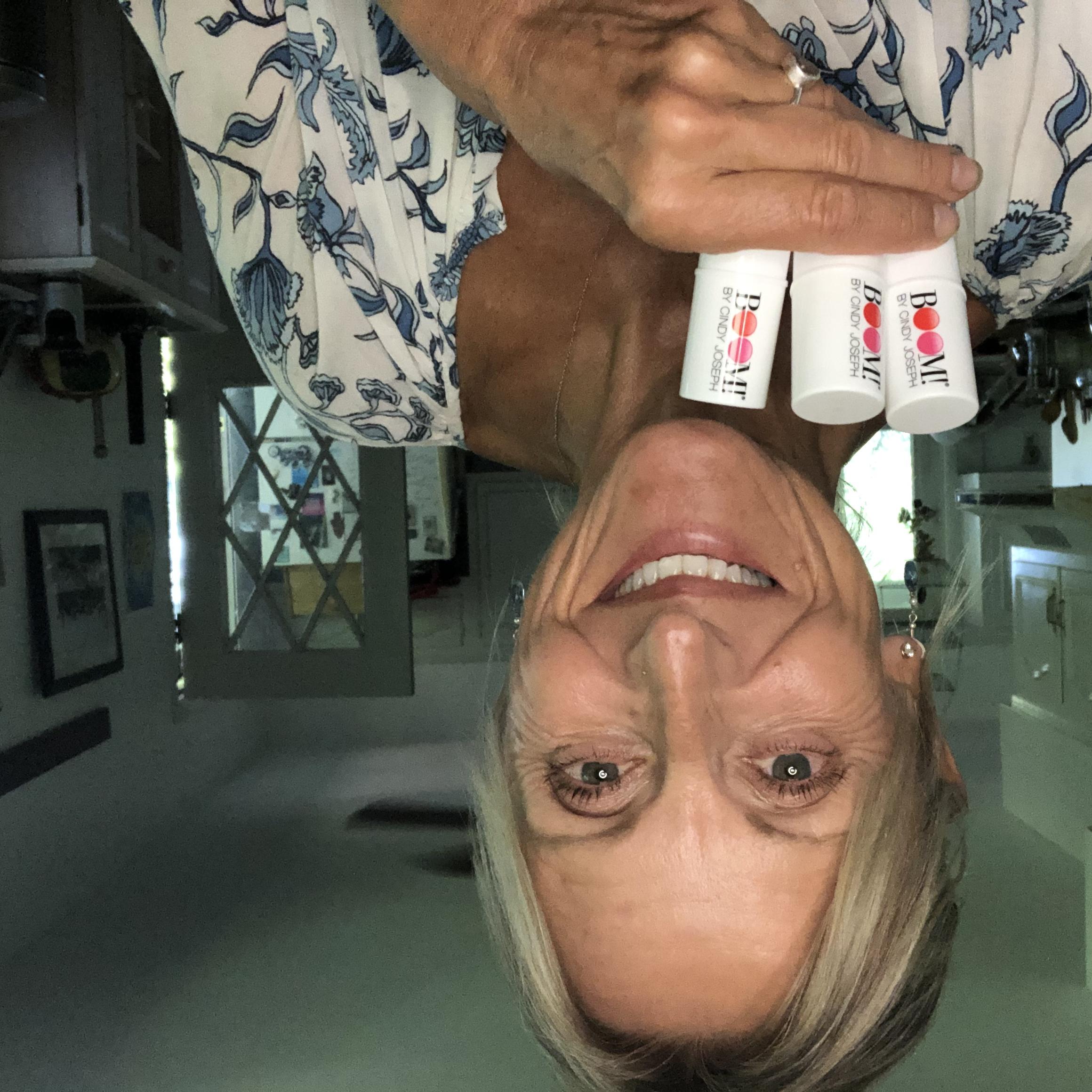 She says that Boomstick Glimmer "puts a nice, healthy shine on things but it doesn't glitter."
Sheree uses this Boomstick on her brow bones, the tops of her cheekbones and her eyelids, as well as in the center of her bottom lip.
When she's wearing a low-cut top, she also applies it to her collarbones to catch the light. 
Sheree's Boom cosmetics allow her natural beauty to shine through. We think she looks amazing.
What do you think of Sheree's look? Do you have a "must-have" Boom? If so, what is it? 
CHECK OUT OUR MOST POPULAR CONTENT