The Silver-Hair Renaissance With Pilar Gerasimo
"Why do you color your hair?"
Cindy Joseph asked Pilar Gerasimo that question about an hour into their very first conversation. That first conversation sparked a 15-year friendship.
Years later, Cindy inspired Pilar to embrace her own natural silver hair—and have what Pilar calls a "Silver-Hair Renaissance."
In the latest episode of Face-to-Face, Pilar is telling that story in her own words.  
P.S. Did you miss the first episode of Face-to-Face with Pilar? You can catch up any time by watching this video.
"If you have been thinking about letting your natural color come through, this may be a great time to embrace it."
When I first recorded this episode of Face-to-Face, I had no idea that this pandemic was coming. I realize now in some ways that it may feel like the color of our hair is the least important thing on any of our minds. 
At the same time, I'm really keenly aware that a lot of the things that we took for granted like being able to go to our local salon or stylist—those choices may not be on the table right now. A lot of folks are trying to figure out what to do.
So I would offer you this... If you have been thinking about letting your natural color or texture come through, whether that's a silver color or any color, this may be a really great time to embrace it. 
If not, and you're still excited about working with your stylist, this is a great time to try something new, maybe some transitional options about colors or cuts would be the right thing to do once everyone is back in business again.
In the meantime, keep in mind that a lot of folks working in hair salons and stylists who have great skills aren't getting a chance to use those skills right now. Unfortunately, a lot of those businesses are shuttered during this period of social isolation and lockdown. Please do what you can to support them with money and encouragement and to let them know that you're thinking of them.

I think we're going into a time where a lot of our patterns and things we've taken for granted are going to be changing. So you don't need to figure all that out right now.

But for those of you who are thinking about making a change in the way you manage your hair or your hair color, I hope you'll enjoy this episode of Face-to-Face.

In the meantime, please take care of yourself. Take care of each other. This too shall pass. We'll get through it together. 
Every part of life has its own gifts. One thing that Cindy Joseph taught me is that things don't happen to us, they happen for us. Even though it may not seem like that right now, I suspect we're going to find a lot of gifts in this together. 


"Silver hair is something that I know a little something about. But a lot of what I learned, I learned from Cindy Joseph."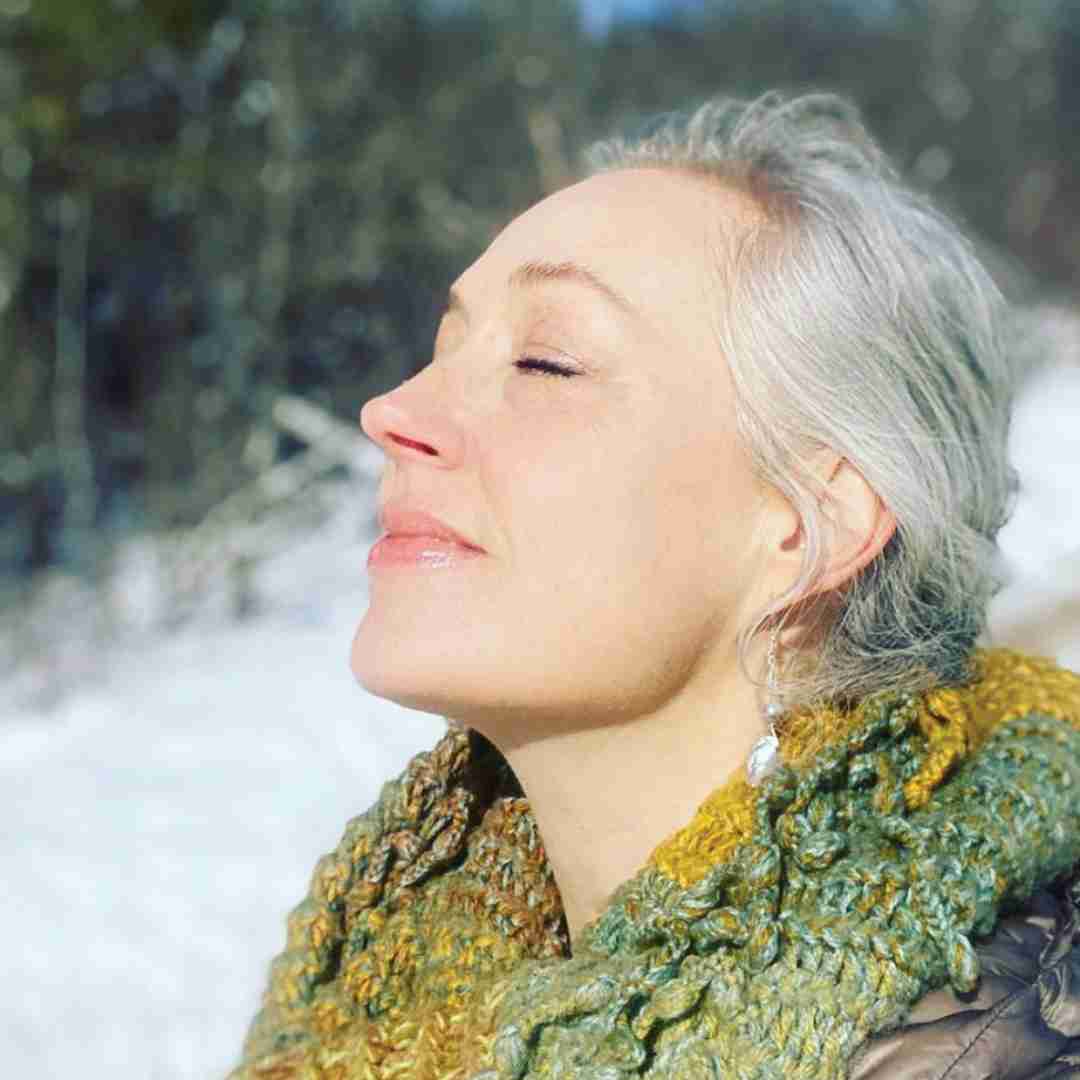 Hi, I'm Pilar Gerasimo, and I'm so glad to have you joining me for this episode of Face-to-Face. We're talking about the Silver-Hair Renaissance, which is a topic near and dear to my own heart, as you can see.

Silver hair is something that I know a little something about. But a lot of what I learned, I learned from my friend, Cindy Joseph. 
So in this episode, I'm going to talk about some of the themes that came up most often in our conversations. Things like attraction. Things like resistance. Things like "grow out." Also, the funny things that happened to both of us when we got through that grow-out process and settled into our own Silver-Hair Renaissance—some of the fun things that happened.
So I want to talk about attraction first because, in some ways, if it weren't for the fact that I was so attracted to Cindy's silver hair, I might never have met her at all.


I remember I shared a little bit of the story of how we connected in the introduction to this series. But for those of you who didn't catch that: Basically, I saw pictures of Cindy in magazines and ads, and I was like, "Who is this amazing woman, I must have her on the cover of this magazine!" that I had just started called Experience Life, which was a healthy living magazine. 
To me, Cindy just broadcast health and vitality. Her silver hair—the way that she wore it—had as much to do with my attraction as how it actually looked on her. 

Cindy looked great in silver hair—as I think most people who have silver hair do look great in it. But her confidence and her vitality and her comfort in her own skin just radiated out of her. 
I think a lot of my attraction was to that confidence and to the fact that she felt good in her own skin. I wanted some of what Cindy had.


"I had what Cindy would call 'fears of loss.'"
I think that brings me to the next topic… which is resistance. Because it probably wasn't more than an hour into my first conversation with Cindy that we started talking about the topic about my hair, which was colored at the time. 

I was in my early 30s and I had been covering up my silver for many years by that time. You know, I started expressing a lot of interest in what her experience had been like. She began asking me questions. And of course, what came up was, "Why do you color your hair?" When I began to contemplate not coloring my hair, all of my resistance came up: All of my fears, all the things I was pushing away. I think that that's true for many of us. We all have a lot of resistance to what it's going to mean to go silver. 
My own reticence about letting my silver grow out had a lot to do what Cindy would call my "fears of loss." Some of those fears had to do with my professional life as a health and fitness magazine editor wanting to appeal to a young, healthy, vibrant audience. 
My fear that somehow, if my hair were silver, I wouldn't be taken as seriously professionally. That I might be seen as over the hill or not plugged into the communities of health and wellness. Or that maybe younger people wouldn't have as much interest in what I had to say or be willing to trust me and my perspective. 
This is all very interesting stuff about our larger belief systems—about aging, and women and aging in particular. But at that point of resistance, Cindy would often challenge my assumptions and beliefs.
"I thought it wouldn't look good on me.'"
I also had a lot of resistance on the basis of just thinking it wouldn't look good on me. This is another thing that Cindy and I talked a lot about.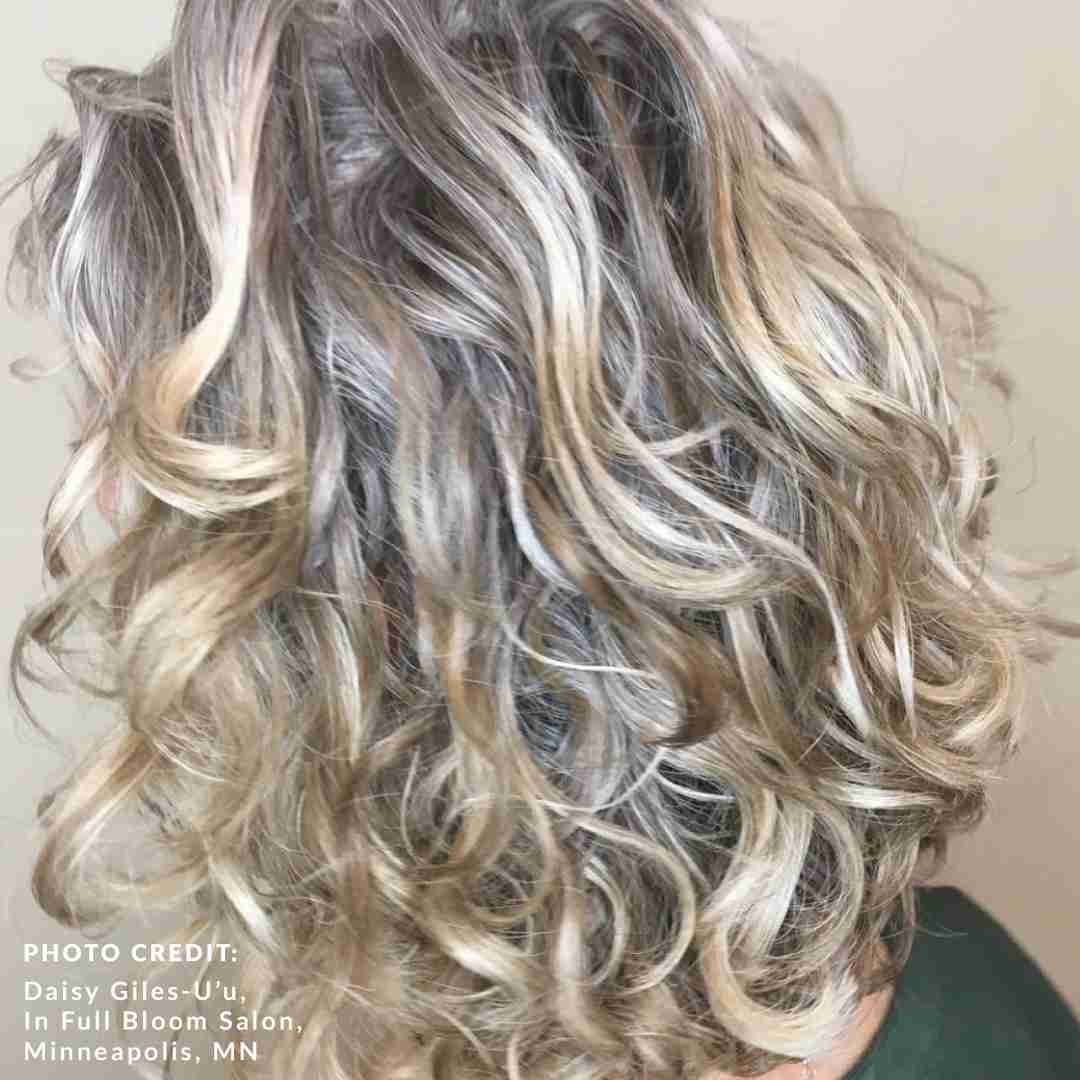 Everyone would come up to Cindy and say how great silver looked good on her. She would inevitably say, "It would probably look great on you too!" Everyone would say, "Noooo, no! It wouldn't look good on me!" 
I was one of those people. I thought it would make me look really old and miserable and washed out and haggard and it just wouldn't flatter my natural coloring. I had all those stories going. Cindy would often challenge them, and because she was a makeup artist and a model, I took her maybe more seriously that I might have taken the average person just saying, "Oh it will look good on you." 
Cindy genuinely worked on me to overcome my resistance by imagining that this really could look good on me. She pointed out that most of the time our natural coloring really is pretty close to the best possible color. You might want to tweak some things here or there. 
"My desire to show up and be myself in my natural hair overwhelmed my fears…"
As she pointed out with cosmetics, bringing out your own natural sparkle and shine and glow—there's nothing wrong with that! It's fun to play with our appearance. But at the time that I was coloring my hair and resisting the idea of letting my own silver grow in—a lot of it had to do with fear. Fear of loss. Fear of my sex appeal. Fear that men would no longer find me attractive. 
We live in a culture, as Cindy would often talk about, that women's experience is of losing their social value as they age. So we have good reason to be terrified.  On the other hand, if we don't begin challenging some of those assumptions—as Cindy did by representing what a silver-haired, high-vitality, confident, sexy, smart, powerful woman could be—we'll never get past the stereotypes. 


So I overcame my resistance in part because I was really curious to know what it would look like and I lived in hope that it might look good on me. 

But also, because my desire to show  up and be myself in my natural body, in my natural hair started to overwhelm my fears of loss.

"I decided to grow my own silver hair out in solidarity with her."

The other thing that happened to me was Cindy got sick. When she was diagnosed with cancer and realized she was going to do chemotherapy and lose her hair, I decided to grow my own silver out in, I guess, in solidarity with her. I figured if she could be courageous enough to fight cancer and go through chemo, then hey, I could get over my fear of loss about my hair just being silver. 
So, I did that and it was really an interesting experience. 
I did run up against all of my own beliefs and fears of loss. Cindy and I talked a lot about it, even as I was going through it: physical, mental, emotional, spiritual resistance that I had on every level. 
But my beliefs about what I was going to lose turned out to be false. I think that's another really important component of growing your silver out is that you will confront other people's assumptions and other people's opinions but you will also have a chance to challenge your own belief systems in ways that are really profoundly empowering. At least, I found that to be true.
"'Grow out' is one of the things I had the most anxiety about…"
Okay, so now let's talk about "grow out."Because grow out is a process.
I will say it was one of the things that I had the most anxiety about. A lot of my fear was that people would think I was letting myself go. I had just forgotten to color my hair and didn't notice that there were two inches of silver at the top of my head and a little skunky line. 
So I used a few different strategies. They are the strategies that many people use and Cindy and I talked a lot about them. The first phase... I just covered it up. 
I used powders or sprays or wands or liquids or whatever I needed to. 
The sprays worked pretty well I found for root cover up. I just used them wherever it was really obvious (like at my part or in the front of my face) for a few months until I had enough that I felt like I could begin integrating highlights and lowlights with more success.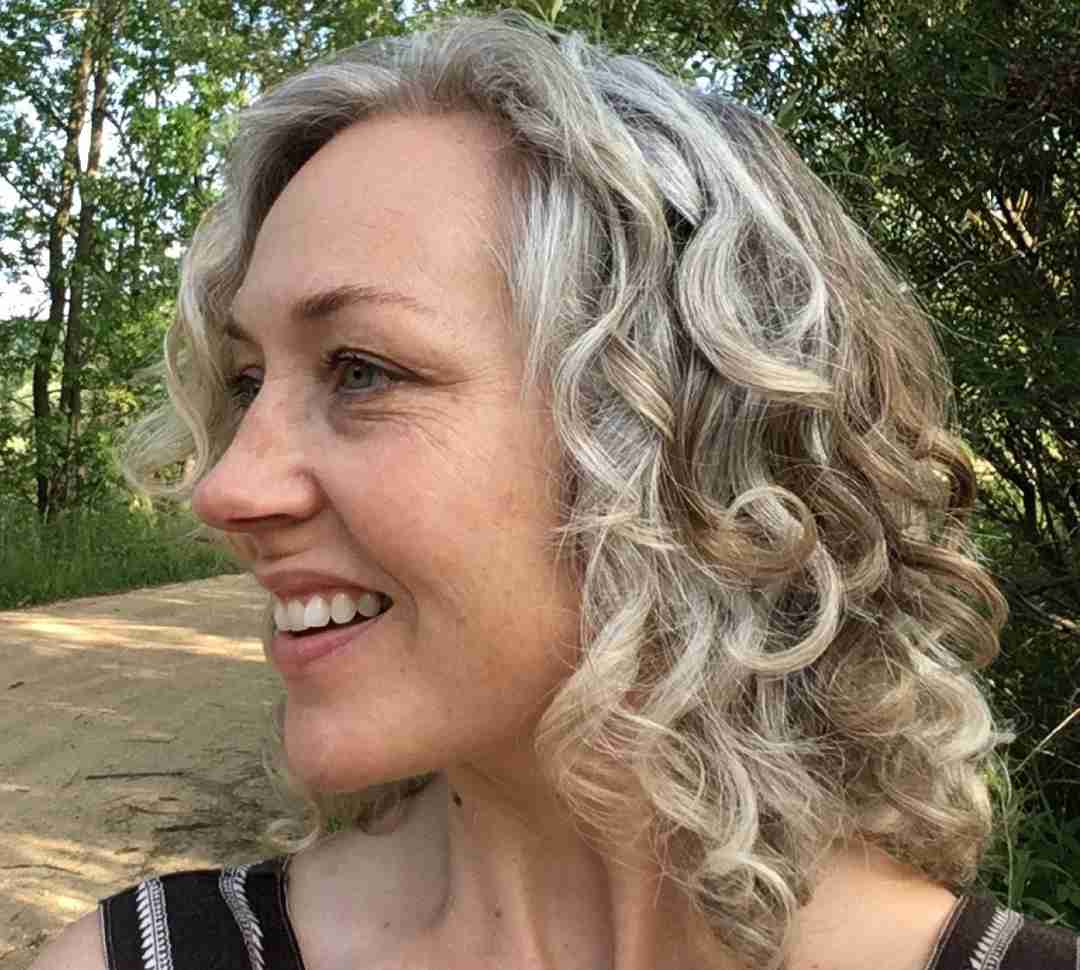 Then I found a really good colorist (Daisy Giles-U'u, In Full Bloom Salon, Minneapolis) who was a fan of natural hair, both of natural color and natural texture, who would help me go through that transition process by highlighting and lowlighting, adding in more colors. 
I kinda had a funky, more hip-fashionista kinda thing going for awhile. I rocked a few looks that I might not have in normal daily life. But that was fun too. I got a lot of compliments on my hair during that transition phase, interestingly. I ended up really liking the way the silver and gold kinda blended together. 
Then when I got to enough of that, that I felt like I could start cutting into it, I began cutting off the colored portions. I went a bit shorter. I went more layered. I tried some kind of funky, hip, angled cuts. 
I would really recommend doing whatever you need to do to play with those looks at various points in your own process, so you don't feel married to any one look because the truth is it's going to be changing for the next couple of years as you grow your hair out, unless you go with that technique of cutting it all off really short right away—which can also look fantastic. 
If you choose to grow it out gradually and have a longer length of hair, you're going to be having a few different looks and it's nice to be flexible with yourself, just kind of experiment through that. 
So I did all of those things. 
The grow-out process, with very few exceptions, I mostly found really interesting. There were a few days where I was tempted to go back. I didn't like the way it looked. I didn't like the way a particular process had come out. It just didn't feel like it was my best appearance.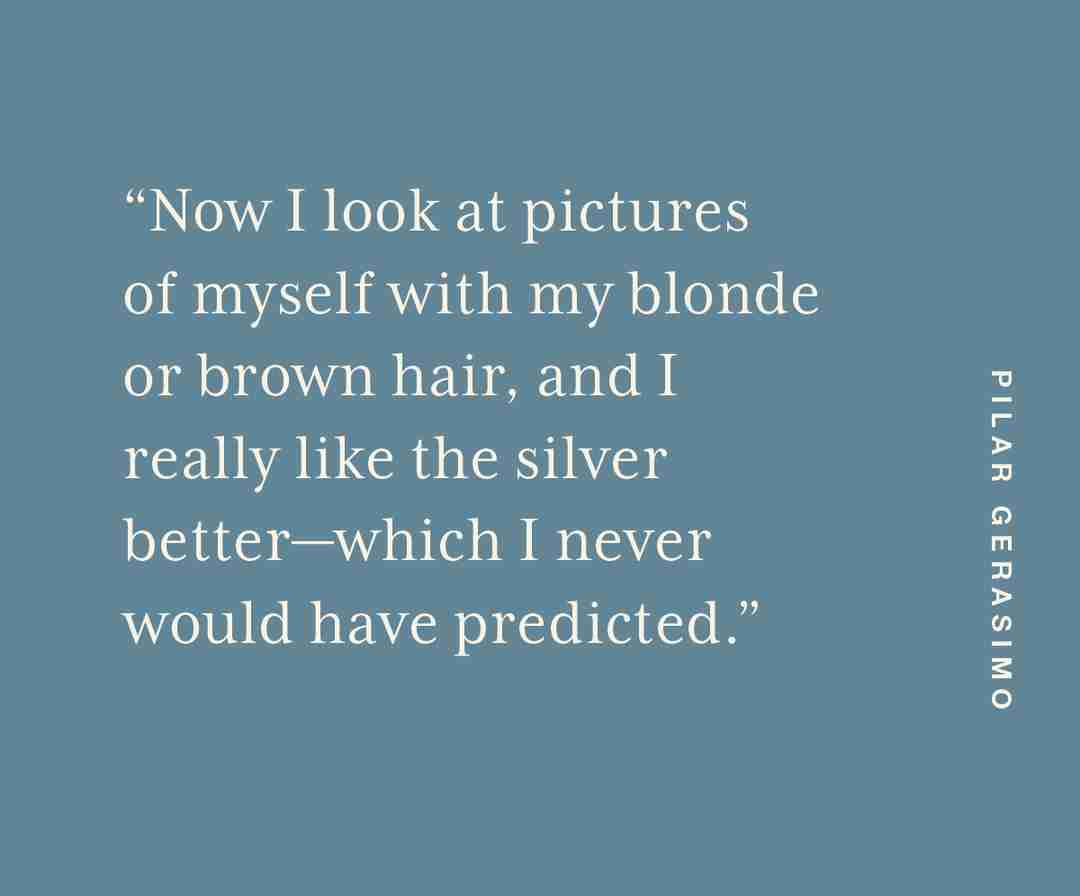 Hey, I'm vain. I'm like everybody else. I want to look good. But I'm very glad that I stuck with it. Because it's funny... now I look at pictures of myself with my blonde or brown hair and I really like the silver better which I never would have predicted. 
I was definitely one of those people that part of my resistance and my belief was that it just would not look good on me. Now I think it does look good on me. 
Cindy would often say there's a different beauty at every age. The version of beauty that I have now—I'm liking better than the versions that I had before. So everybody has their own experience with grow out, but I can tell you that I'm really glad I went through it. It wasn't nearly as bad as I thought.
"People come out of the woodwork to tell me how great my hair looks."
I also now want to talk a little bit about the compliments that I've received since I grew my silver out—and they have been numerous. 
When I used to hang out with Cindy, we'd be walking down the street in New York City, and people would come out of the woodwork to tell her how much they loved her hair. How beautiful it was. How great it looked on her. That whole time, I was always like, "Yeah it's easy for Cindy Joseph—she's a supermodel. I'm not going to be that way." 
But it's funny, I've had exactly the same experience. People come out of the woodwork to tell me how great my hair looks and how much they love the silver and how they wish they had the courage to grow their own silver out. To them, I always say the same thing, "I encourage you to give it a try. You might be really surprised at the fact that it does look good on you." 
Silver looks good on almost everybody. Truly, some version of silver that comes out of your head, on you, will look good on you. It has to be the look you want and that you're ready for. 
I often make a point of, when I see other people with silver hair and I think it looks good, of telling them. You know, we don't share enough compliments with people. But I think anybody who has the moxie to give this a shot and may not be getting as much positive feedback and encouragement as they'd like in other parts of their life—it's a great thing to just walk up to someone and say, "I think that looks great on you." 
I'm doing that too with men now who are growing the silver out in their beards. I know a lot of men who used to color their hair who are now growing it out as part of the Silver-Hair Renaissance and really celebrating that look. 
Also, younger people who are now dyeing their hair silver because silver is so in and trendy that even 20-somethings are doing it and teenagers are doing it. It is a fun look. I don't know that I would have ever colored my hair silver, but I like the color it is now.
"Think about your reasons for not letting your silver grow out…"
So I want to encourage you to think about your reasons for not letting your silver grow out, or what your beliefs might be about what you will do when your hair does start to turn silver or gray or white if it ever does. 
These are interesting things to contemplate because they will bring you up against your fears. They will bring you up against your resistance. They will bring you face-to-face with your own beliefs about where your value comes from, where you're afraid of losing. 
I think the truth is there are always going to be moments that people make assumptions about you based on your appearance. It can also be very fun to blow those assumptions up. Which is a part of what I realize I'm living into now.
I'm kinda blowing up my own assumptions of what it would feel like to have silver hair.It's been fun to model a look that other people are now saying is attractive. That's blowing up a lot of the assumptions I had about what other people might think of me or how they might see me. 
"Do begin to think about embracing your natural hair..."
So, encouragement to you to consider embracing your natural look—whatever the version of beauty is that you're rocking now in your life. Do it at your own pace. No pressure. There's no reason you need to do any of this today or tomorrow. But do begin to think about it. Reflect on what your desires and goals are as well as what your fears and resistances might be. 
Some of the best conversations that I ever had with Cindy were about looking at and interrogating and exploring my own belief systems as well as my own desires.
So the truth is: only you can make this decision. Only you can know. 
I would encourage you to be cautious about taking your hairdresser's opinion or your friend's opinion or your coworker's or your partner's opinion of whether this is going to be a good look for you or not. Everyone has their own beliefs and their own agendas and their own fears. 
I will say I had a lot of hairdressers tell me that this wouldn't be a good idea. I've had a lot of friends tell me that their hairdressers have told them, "Oh don't stop coloring your hair." Obviously hairdressers have a reason for not wanting you to. In truth, they really may have your best interest at heart. They may have their own ideas of what looks good on you or how this is going to look.
But you will never know until you try. You might be pleasantly surprised.
With that, I will leave you to contemplate and to consider... and feel free to ask questions. I'm curious about your own experiences and impressions—please share those. 
We'll be coming back with more episodes of Face-to-Face on more topics that I hope will be of interest and relevance to you. As I said, they're really the things I'm still thinking about and living into every day that I continue to treasure from the conversations I had with Cindy Joseph. So stay tuned for more of all of that. 
This is our latest video in our series Face-to-Face with Pilar Gerasimo. If you missed the first episode in this series, you can watch it right now.
As always, we'd love to hear what you think!
Are you going through your own Silver-Hair Renaissance? If so, do you have questions for Pilar or do you have a silver-hair experience to share?  
Please let us know in the comments!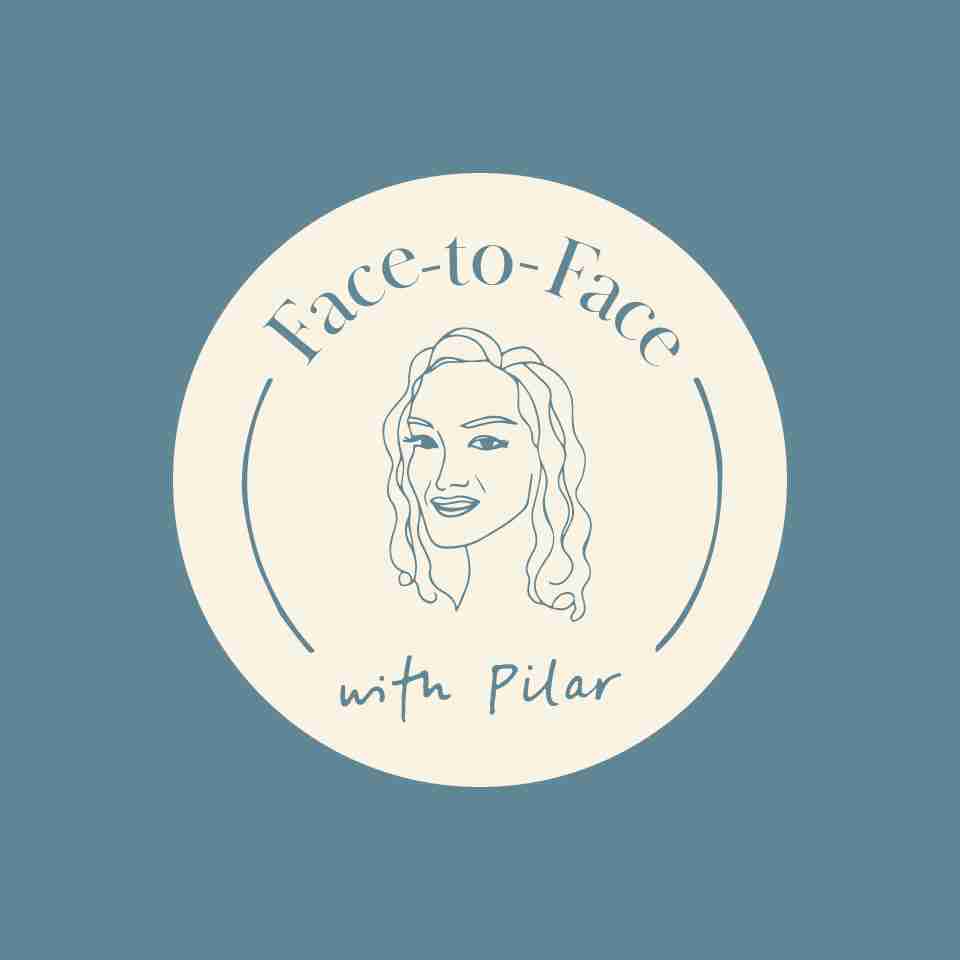 CHECK OUT OUR MOST POPULAR CONTENT