The Pro-age Artist: What You Can Learn from
70 Years of Creativity and Reinvention
The Pro-age Artist: What You Can Learn from 70 Years of Creativity and Reinvention
What does it mean to reinvent yourself? Just ask Marianne Von Rohr.
Now 76, Marianne has been reinventing herself as an artist for nearly seven decades. She sold her very first watercolor painting when she was only seven years old.
And she's been reinventing herself ever since. 
Over the years, Marianne has embraced so many different artistic mediums, subjects and even careers. 
If you look at her artwork, you'll see detailed portraits and still lifes in oils, abstracts and landscapes in acrylics, intricate renderings in pen-and-ink and every topic imaginable in watercolors—all in her own style. 
You can't easily define her work, because Marianne herself can't easily be defined. 
She's been a fine artist, commercial artist, jewelry designer, wedding cake decorator, private art instructor, muralist and high school art teacher—to name just a few careers.
Even now, she's constantly reimagining what's possible in her art.
After a lifetime of reinvention, Marianne has a few tips for any woman looking to start something new. Read on for this pro-age artist's outlook on life… 
"There's always something new to learn…"
Marianne gets a charge out of learning new information. 
Every day, Marianne goes out of her way to learn something new—or just new methods for doing something she's mastered already.
That's why Marianne can switch between oils and watercolors, or pen-and-inks and acrylics.
When she takes on a new commissioned piece, Marianne learns everything she can about the subject.
Then Marianne chooses the artistic medium that fits the subject—and best tells the story of that piece.
Marianne also gives herself grace when she's tackling new projects.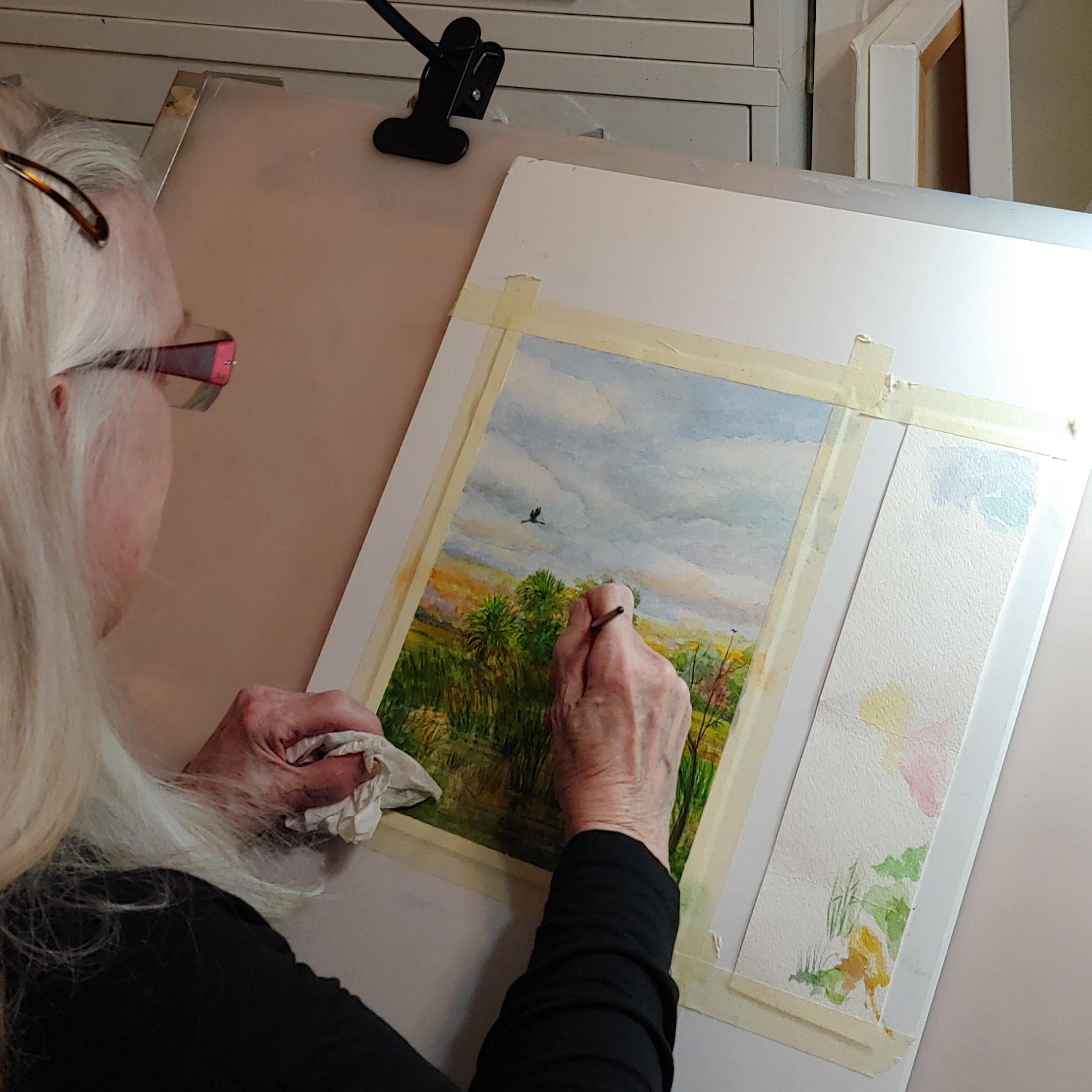 As she says, "There's always something new to learn. You're allowed to not be perfect when you start a new project. That leaves you open to study and try new ideas."
"What's something you love to do, and how can you do it differently?"
Marianne has done much more than simply artwork as an artist.
Her love of art inspired her to decorate wedding cakes in her 30s, design sterling silver jewelry in her 40s and teach high school art in her 50s. Those are just a few ways that art has spilled over into other areas of Marianne's life. 
If you're interested in trying something new, Marianne suggests you start where you are right now.
What's something you've always loved to do? Or something you've always wanted to try? Is there a way you can do it differently now at this age? 
For example, let's say you've always loved to write. You could scribble short stories or poetry in your spare time. But you could also submit your writing to a contest or join a writer's group or take a local class or attend a writers' conference. 
Or you could even have us here at BOOM! publish your writing for you. (More on that in a moment.)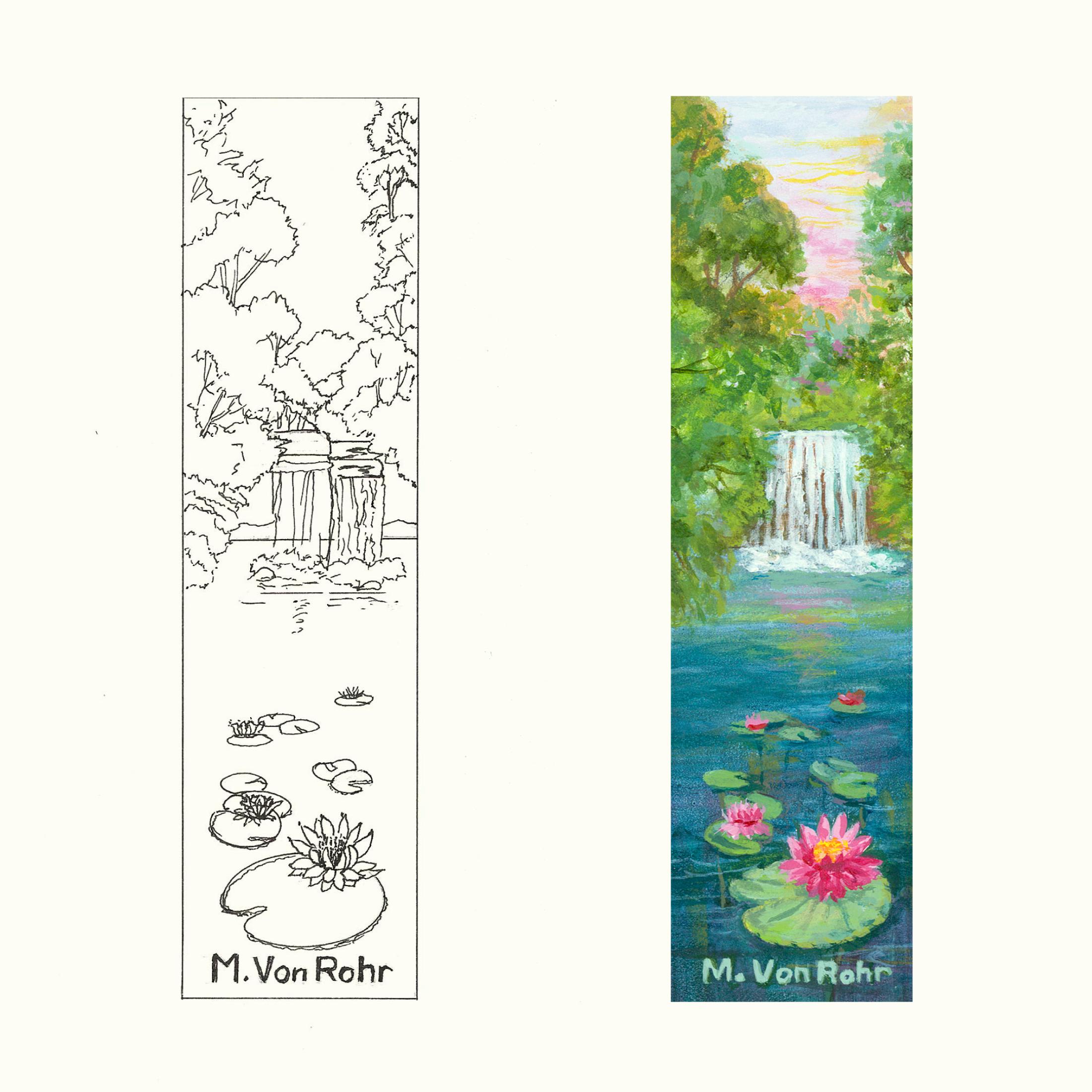 "There's always an answer… You just haven't thought of it yet."
When you're faced with a question, Marianne likes to say, "There's always an answer… You just haven't thought of it yet."
For many years, Marianne said this to her high school art students and her daughters.
Here's why… When you go through life believing there's always an answer to every question, it frees up your brain.
You're suddenly open to new solutions and new ways of thinking. You're less likely to get stuck.
This one thought has influenced Marianne's artwork and every other aspect of her life.
That's why she loves finding new ways to do things and truly reinventing herself.
Introducing the Pro-age Artist Project
This year, Marianne collaborated with BOOM! on a new project. You can see a sneak peek of this project here.
Marianne designed and created this special bookmark especially for the Boom audience. You can see both the original ink drawing and the painting of this bookmark on this page. This bookmark features a cool, refreshing waterfall. The waterfall is a symbol of how we all constantly move through life and possibly reinvent ourselves as we age. 
Marianne is just the first of many artists we'll introduce here on the Boom blog. We know our Boom community is packed with talented, innovative artists just like Marianne—and we're excited to feature their artwork right here. 
We'll be featuring all kinds of artwork, including short written pieces, photographs of crafting, artwork, interior design, gardening—and many more.
All you need to do is submit a short bio and an image or link to your art and you could be our next featured artist. Go here for all the details. 
It may just be the reinvention you're looking for.
CHECK OUT OUR MOST POPULAR CONTENT