The Boom That Made a Believer Out of Aminah Smith
The Boom That
Made a Believer Out
of Aminah Smith
62-year-old Aminah Smith has places to be and things to do—including roller skating with her grandkids and urban ballroom dancing.
With so much to do, Aminah doesn't want to spend a lot of time on makeup. 
The Boomstick Trio®, with its quick-and-easy application, is perfect for her lifestyle. Aminah Smith says Boom has worked wonders in her life. 
"All of these products are so moisturizing," she says. "My skin, now that I am a BOOMer, just looks so hydrated all day, every day."
Now, Aminah wants to help others create a streamlined Boom routine. 
"I want to show you how simple and easy it is to get yourself put together every day, look good and feel good," she says.
Watch the video below to see her beautiful Boom daily look.
1. The Boom that made her a believer… 
"I start off my day putting Boomstick Glo on my face," Aminah says.
This all-natural moisturizer is made with extra virgin olive oil, honey and beeswax to create a soft, soothing moisturizer that can be easily carried in your pocket or purse.
Aminah applies Boomstick Glo® all over her face and neck for silky-soft skin.
She says, "When we tell you that this will add dewiness and moisture to your skin, ladies, believe it. It definitely made a believer out of me."
2. Create a "Look at me—don't I look good?" feeling.
Next, Aminah applies Boomstick Color®, our multitasking cosmetic stick, to her cheeks and lips. 
As she points out, this deep-berry Boomstick is sheer and blends into your skin so it works on all skin tones. 
This creamy cosmetic is also buildable. Aminah says, "If you want more coverage, you can certainly add another layer."
You can also dab Boomstick Color on your forehead, as she demonstrates, neck and décolletage for a sun-kissed glow.
Aminah uses a brush to blend it all in.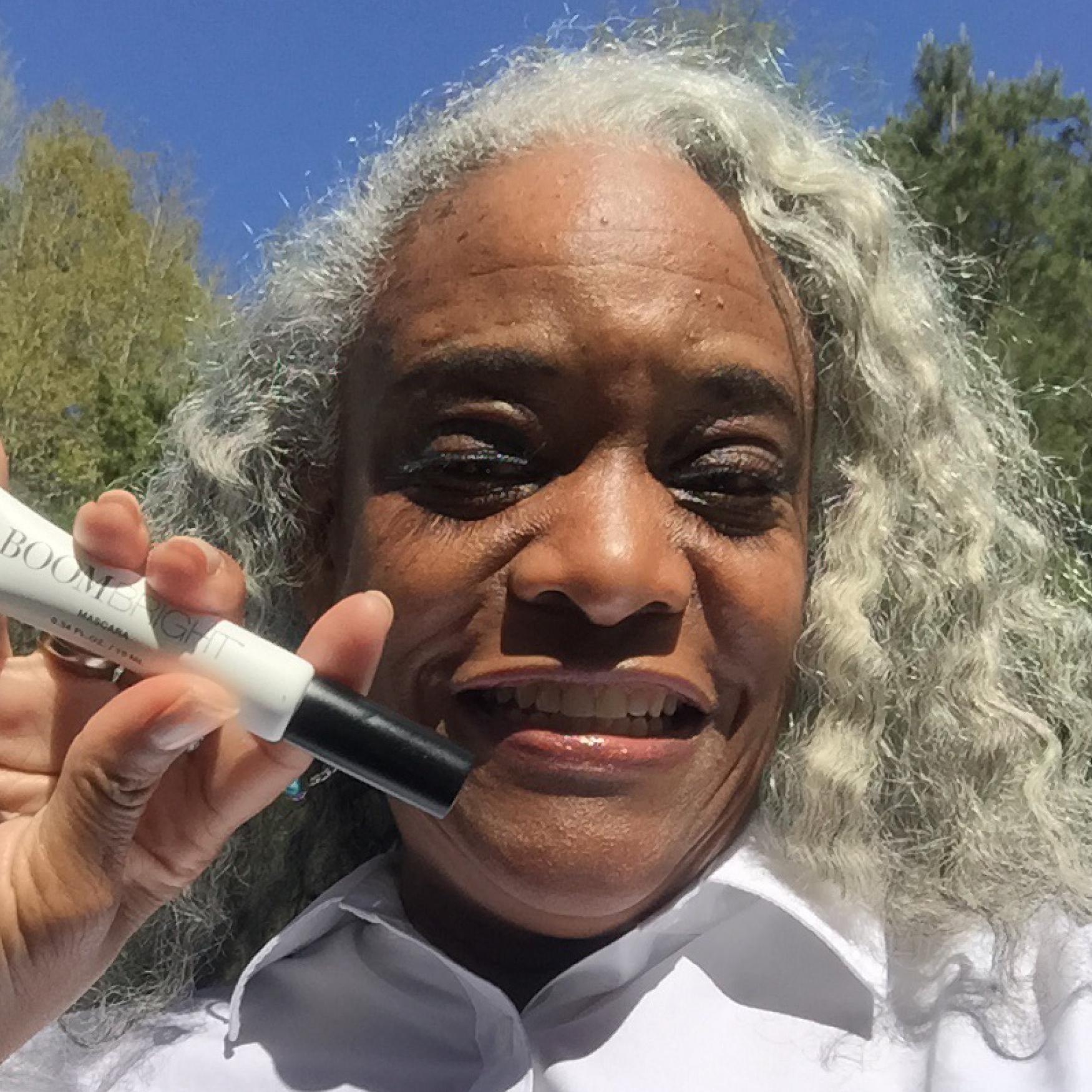 She says, "It gives you that, 'I'm awake, I'm here. Look at me—don't I look good?' feeling."
3. The "classy shimmer"
Next, Aminah applies Boomstick Glimmer®, our highlighting Boomstick. Not a glitter or a frost, Boomstick Glimmer adds subtle, natural-looking radiance to your skin wherever you apply it. 
Aminah says, "This you can wear daily if you want to and you won't look overdone. Because we know, ladies, at our age, less is more."
She applies this shimmery cosmetic to the tops of her cheekbones and down her nose for a lovely highlight. You can also apply this Boomstick to the center of your lips and on your brow bones, neck and décolletage. 
Looking to really shine for a special occasion?
Aminah says, "Sometimes if I want to get really fancy, I'll put some on my clavicle here and smooth that in."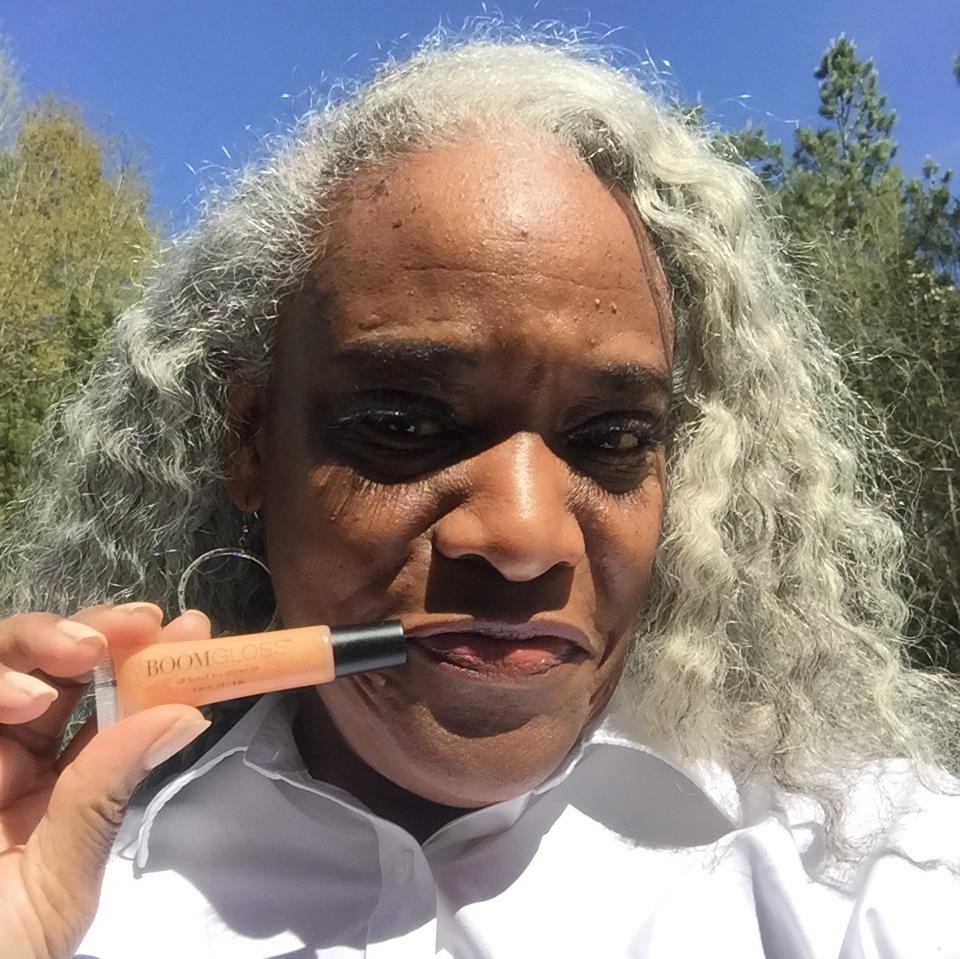 4. Boom Gloss for the finale
Last, Aminah adds a bit of Boom Gloss™, our moisturizing lip gloss. "I love a glossy lip," she says. "It's not sticky, it doesn't make you feel uncomfortable."
Made with gentle botanicals in a clean-beauty formula, Boom Gloss adds a subtle hint of shine that's just right for pro-age looks. 
You can wear Boom Gloss alone or over your favorite lip color, like Aminah does, to seal in color and moisture. That's the last step in her glowing look. 
Aminah says, "I am so glad I found this at this stage of my life because I'm relatively new to wearing makeup…and these three Boomsticks make the application so simple and seamless."
We love Aminah's dewy glow.
Do you have a Boom go-to for dewy skin? If so, please share it in the comments below.
CHECK OUT OUR MOST POPULAR CONTENT