5-Minute Makeup: Tami's Boom Routine

 5-Minute Makeup:
Tami's Boom Routine

53-year-old Tami Kowal discovered Boom right around the time she decided to stop dying her hair. 
Since then, Boom has changed her entire beauty routine. She's gone from a drawerful of products to just a few daily essentials.
Now Tami is adding one more cosmetic to her lineup… Boom Bright™.
In today's video, Tami reviews Boom Bright and shows you how four Boom products and five minutes a day create a fresh-faced look that's beautiful at every age.
Tami's Daily Routine 
Tami begins with our three cream-based cosmetic sticks, Boomstick Trio®.
Boomstick Glo® is Tami's go-to moisturizer. This moisturizing stick travels with her for convenient hydration touch-ups whenever—and wherever— she wants them.
As we age, our skin can begin to feel drier. Boomstick Glo's emollient formula contains similar all-natural ingredients as our best-selling moisturizer, Boomsilk®: beeswax, honey with naturally occurring royal jelly and propolis and organic olive oil. 
Next, Tami uses Boomstick Color®, our multitasking makeup stick, for her lipstick, blush, bronzer and contour. 
Boomstick Color's sheer berry tint that Tami says "looks universally good on every skin tone. I've seen it with my own eyes. It's pretty amazing!"
Then Tami applies Boomstick Glimmer®, a creamy, pearlescent highlighter for your eyelids, the tops of your cheekbones or your neck… wherever you'd like natural radiance and shimmer.

The finishing touch—Boom Bright.

Tami used to wrap up her daily makeup routine with any old mascara. That is, until she tried Boom Bright. Now she says, "I found my new favorite mascara. This is all I'm going to use."
First, Tami likes Boom Bright's renewable, sugarcane plastic tube because it's easier on the environment and recyclable. 
The tube is also squeezable so she can get every last bit of Boom Bright out. That means less waste for her wallet and the environment.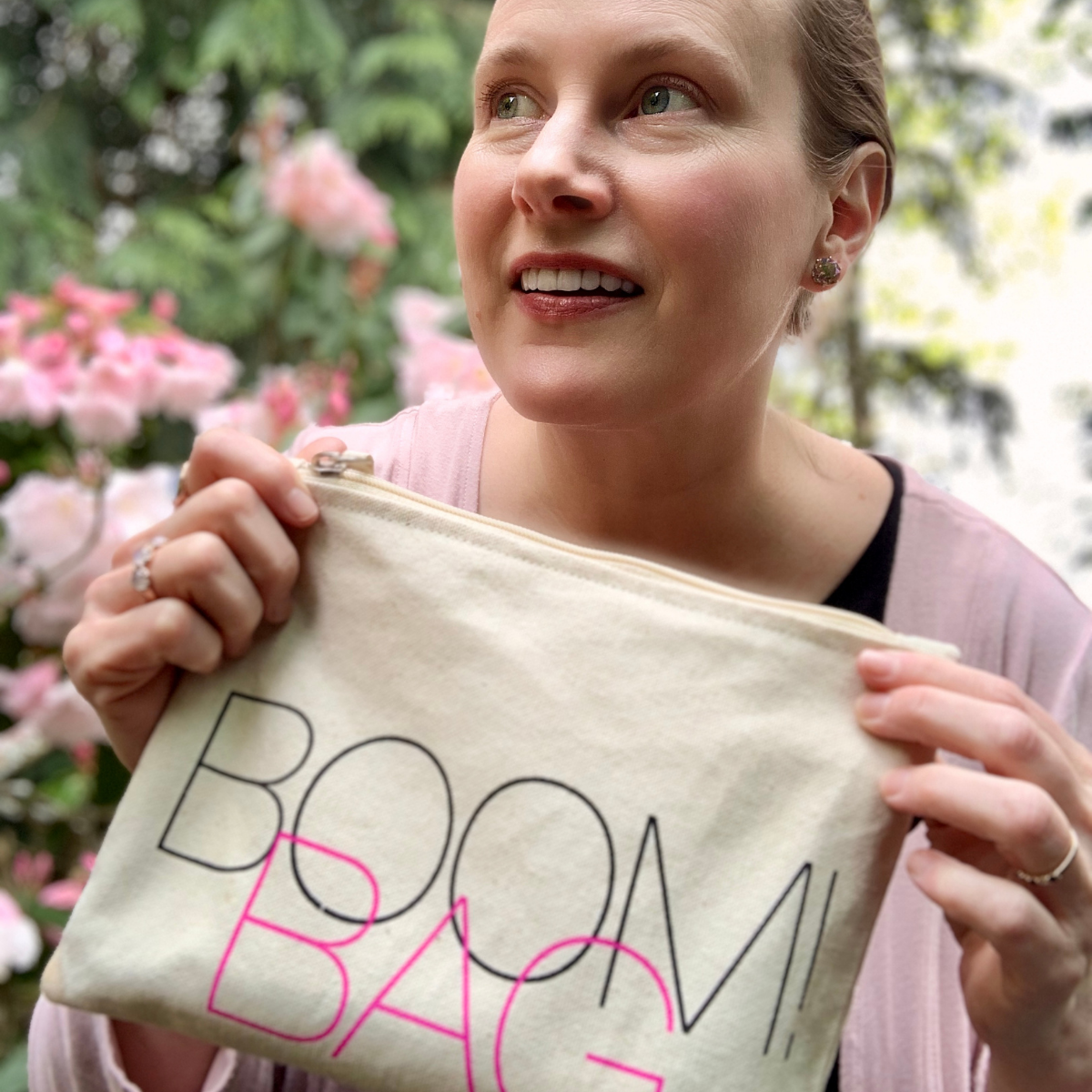 Tami also loves the subtle scent of Boom Bright. 

Our mascara contains Rosa Damascena Flower Oil, a natural emollient that hydrates lashes while imparting a lovely, light rose fragrance.
Lashes naturally tend to thin and become more brittle over time. The harsh ingredients in many waterproof mascaras can exacerbate dry lashes, leading to loss and breakage. 
That's why we designed Boom Bright with a water-based formula.
Tami says, "I have noticed since I've been using this mascara that my lashes are in great condition. I'm not losing any lashes, I'm not having any breakage… They look better than they ever have."
Like a bolder look? Boom Bright's versatile, buildable formula allows multiple coats so your look can change with you. Use one layer for daytime, then add a second or third layer for a more dramatic effect. 
There you have it: Tami's whole routine… A naturally beautiful, fresh-faced look with four products in five minutes. 
We think she looks amazing. 
What do you think of Tami's look? How many products do you use on a daily basis?
CHECK OUT OUR MOST POPULAR CONTENT