Tamara's Story: A Dancer Being True to Herself
Tamara's Story: A Dancer Being
True to Herself
Tamara is only interested in feeling (and looking) like herself.
Tamara proudly embraces her shimmery gray hair. She never wears makeup that makes her look like someone else. And she finds her true self every time she dances.
Watch the video to hear Tamara's full story.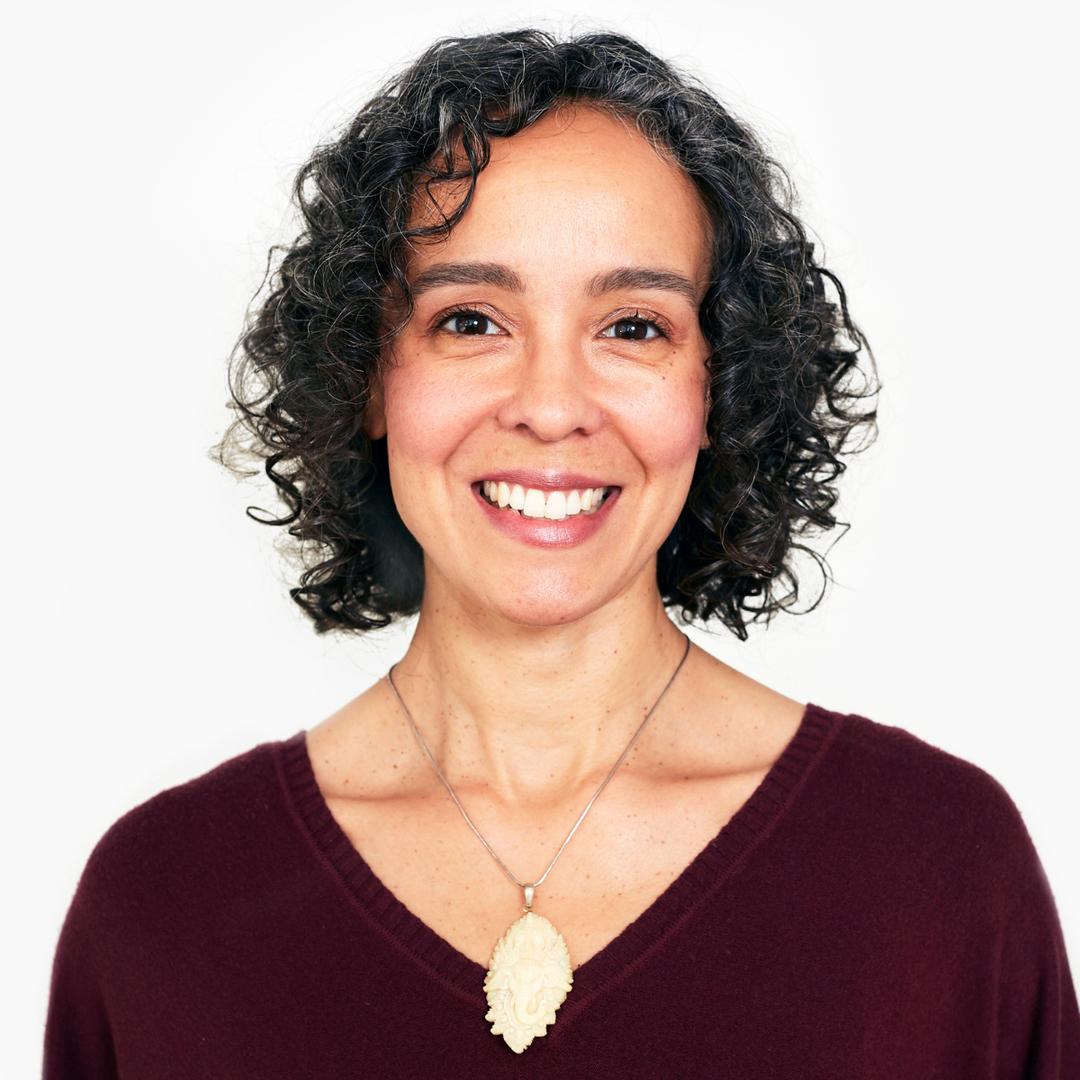 Video Transcript:
My name is Tamara. I am 44-years-old.
The moisturizer, it's like it absorbs into your skin. It's super smooth. It doesn't have a scent, and actually, that's something that I appreciate about all of the products that I tried. Nothing has an added scent to it.
I don't want to smell like something else, someone else. Yeah, I want to smell like me and... Yeah. So, I thought that was a really great thing that there's no added sent to any of the products.
My skincare routine for my face is to put water on it, to rinse it off, and use some sort of natural oil, which is another thing that I appreciate about the products is that it's all natural oil, so it gets absorbed into your skin.
Yeah. So, the first time I noticed wrinkles was probably around my eyes. 

You know, where I started noticing that like, oh, when I smile I've got these little wrinkles, these little things that are happening around my eyes. Not a big deal though.
You know, listen I'm a happy person. I'm gonna keep smiling, and so the wrinkles are part of it. It's part of what happens.
So, what was handed down to me from my mama was to be your true self.

My mama never dyed her hair. She grew all her gray out. My mama never wore makeup. She just, till this day, just loves every wrinkle and every gray hair on her head. So, that's the message that kind of passed onto me.
And mind you, when I was growing up, like, I totally did not think that that was the woman that I would be or even wanted to be.


When I got older... And, yeah, here I am being like my mama.

When I was little, I'd totally thought that I would be more like my cousins, like, I had a lot of older cousins. I was the youngest of a group of 11 cousins, so I had a lot of older female cousins who, you know, would put on their makeup, and do their hair, and wear fancy clothes. And yeah, like I totally looked forward to doing that. And then I got older and I realized, first of all, I don't want to do all the work of that. It's a lot of work, it's time, and it's work that I don't want to do.
And I realized that I didn't feel like myself when I had some other face on.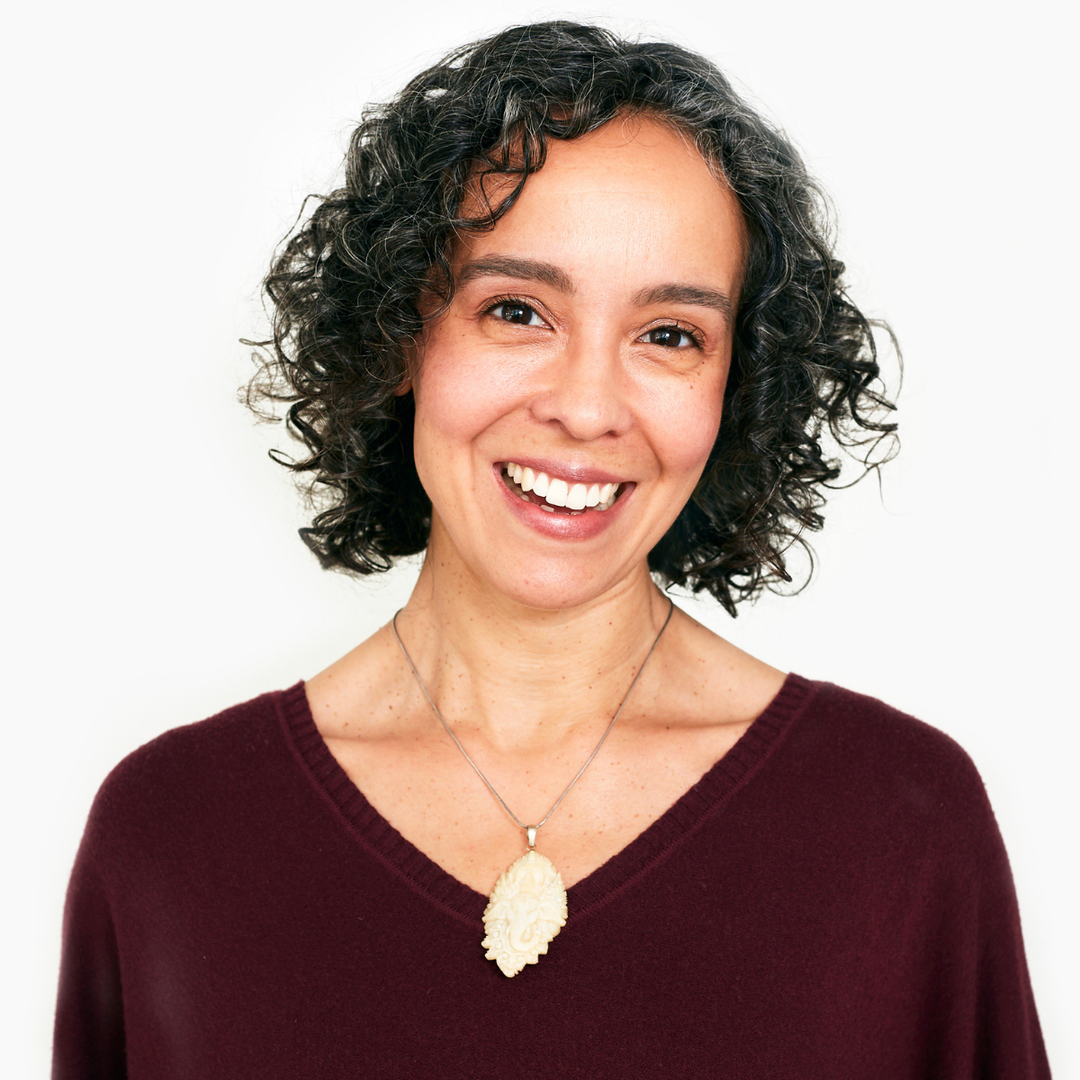 Yeah. I didn't feel like myself. So, it just felt best to look and feel most like me.

When I first started getting gray, I think maybe my early 30s, I got highlights to kind of cover it up. Soon after I realized I didn't like these highlights. They were like these reddish highlights, and my dark brown hair just looked weird. I ended up cutting my hair really short and once I cut it short, again, I started dyeing it because it was super easy to dye, right? Because it's short hair, you use some natural products, it's super easy to dye.
Once I started growing it out a little bit, and I could see the root of like actually what was coming out I said, "No, I need to just cut off all this color because my color." Like I've got color that's coming out. There was something really empowering about it, just seeing these like little pieces of glitter that were just all shiny on my head.
Yeah, I really started feeling it and feeling really proud of it and feeling like, yeah, like, this is my experience here. This is what's happening here. This is my experience, this is my journey, and people can see it and I'm happy that people can see it.
Well, I think there are several things that make a woman beautiful, but definitely something that stands out for me and even from myself with my own beauty is being as much me as possible. So, yeah.
Do I thread my eyebrows? Yeah. But like, I don't dye my hair. I don't wear makeup that changes me to look like someone else.
Like, I really want to look like me, I want to be me. And so, I think that when women show their natural beauty. Yeah, that's their natural selves that to me is beauty and a woman.
And I spend a lot of time like covering my body, and maybe not even showing leg or not showing my belly and all sorts of things like that. But yeah, I've definitely gotten past that. Like this is my body. This is me. Yeah. And it feels good.
How you feel inside will always show on the outside to others. If you're feeling happy, if you're feeling anxious, if you're feeling sad, all of it plays out in your body, and all of your body parts in some way. It shows too to the world. So, when you're feeling good and solid inside, the world is gonna see that.
One of the biggest things that makes me feel vital and alive and juicy is dancing.
I love to dance. I feel the biggest, and sexiest, bestest version of me when I'm dancing. Well, dancing gets me to move all my body parts.
I sweat and I get to move all of the energy around my body, and out of my body, and I get to share that positivity with people, so I love dancing for that reason.
Yeah, I'm excited about getting to 50. I'm totally excited about getting to 50 because, I'm wondering, "Okay, so what's next?" Like, if I feel like this now, oh, I think 50 is probably gonna be even better.
CHECK OUT OUR MOST POPULAR CONTENT