Stories, Skincare and Makeup with Dina Dillon

Stories, Skincare and Makeup with
 Dina Dillon

Dina Dillon has long been a Boom fan… Now she's also a Boom Ambassador.
Dina is a Navy veteran, a mom of four and a business owner in Texas. 
Years ago, Dina was inspired by Cindy Joseph to grow out her silver hair and embrace a pro-age mindset.
Dina loves Boom products for helping her create a naturally beautiful look. She also believes it's important for women to support and encourage each other in positive ways. 
In this video, Dina shares her pro-age origins and walks you through her daily skincare and makeup routine. 
1. "A little nugget of heaven," Boom Nectar
Dina begins her daily routine with Boom Nectar®, which she calls "a little nugget of heaven." 
Boom Nectar is our powerful moisturizing serum. Made with 16 all-natural ingredients, including camu camu extract, jojoba and avocado oils and hydrating essential oils, this rich moisturizer supports your skin's essential functions.
Dina uses Boom Nectar on the delicate skin around her eyes and lips. She says, "Boom Nectar feels great, smells good and is lovely."
2. Boom Gold all over
Next, Dina uses Boom Gold™, our luxurious facial oil.
Boom Gold is a lightweight oil that softens, moisturizes and nourishes your skin for a dewy glow.
Boom Gold also absorbs quickly so it's great to use around your eyes or in the summer for fast, light moisture. 

Use your fingertips to apply a few drops of this highly concentrated hydrating oil to your face and neck.
3. All-natural, lovely Boom Cotton
Just before she applies her makeup, Dina uses one more moisturizer—Boom Cotton®.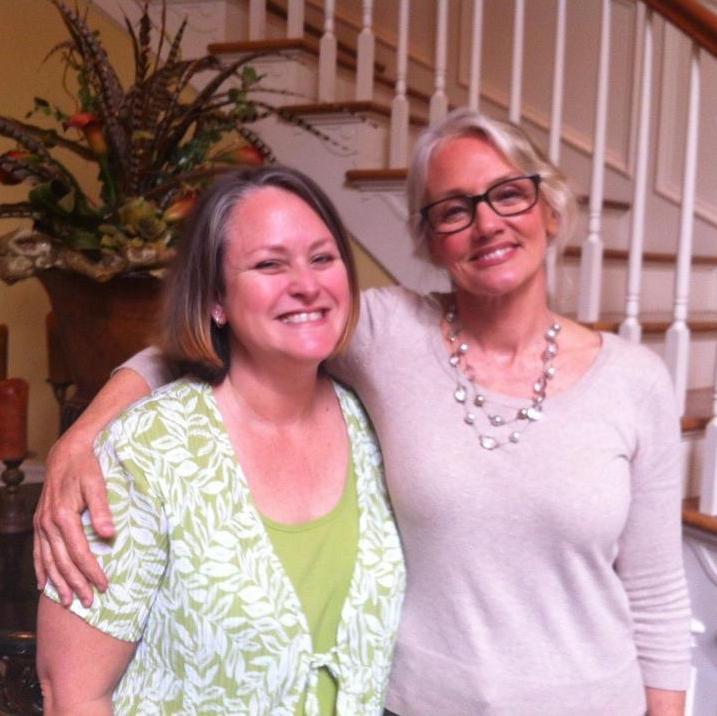 As we age, our skin tends to look and feel drier. Layering moisturizers, as Dina does, can help keep your skin supple and soft. 
Boom Cotton is our all-natural shine-control moisturizer made with certified organic ingredients, including jojoba oil, shea butter, beeswax and honey. It's never greasy or oily. You can use this all-natural moisturizer anywhere on your body for soft, nourished skin.
Dina says, "This is a little piece of heaven right here. It's a wonderful moisturizer and it smells natural."
4. Boomstick Glo for natural moisture

Now Dina applies Boomstick Trio®, our three multitasking cosmetic sticks. 
Boomstick Glo® is made with all-natural ingredients, including olive oil, beeswax and honey, all in a convenient stick for on-the-go moisture.
Dina says, "I use Boomstick Glo a lot for little spots that end up dry," including her lips.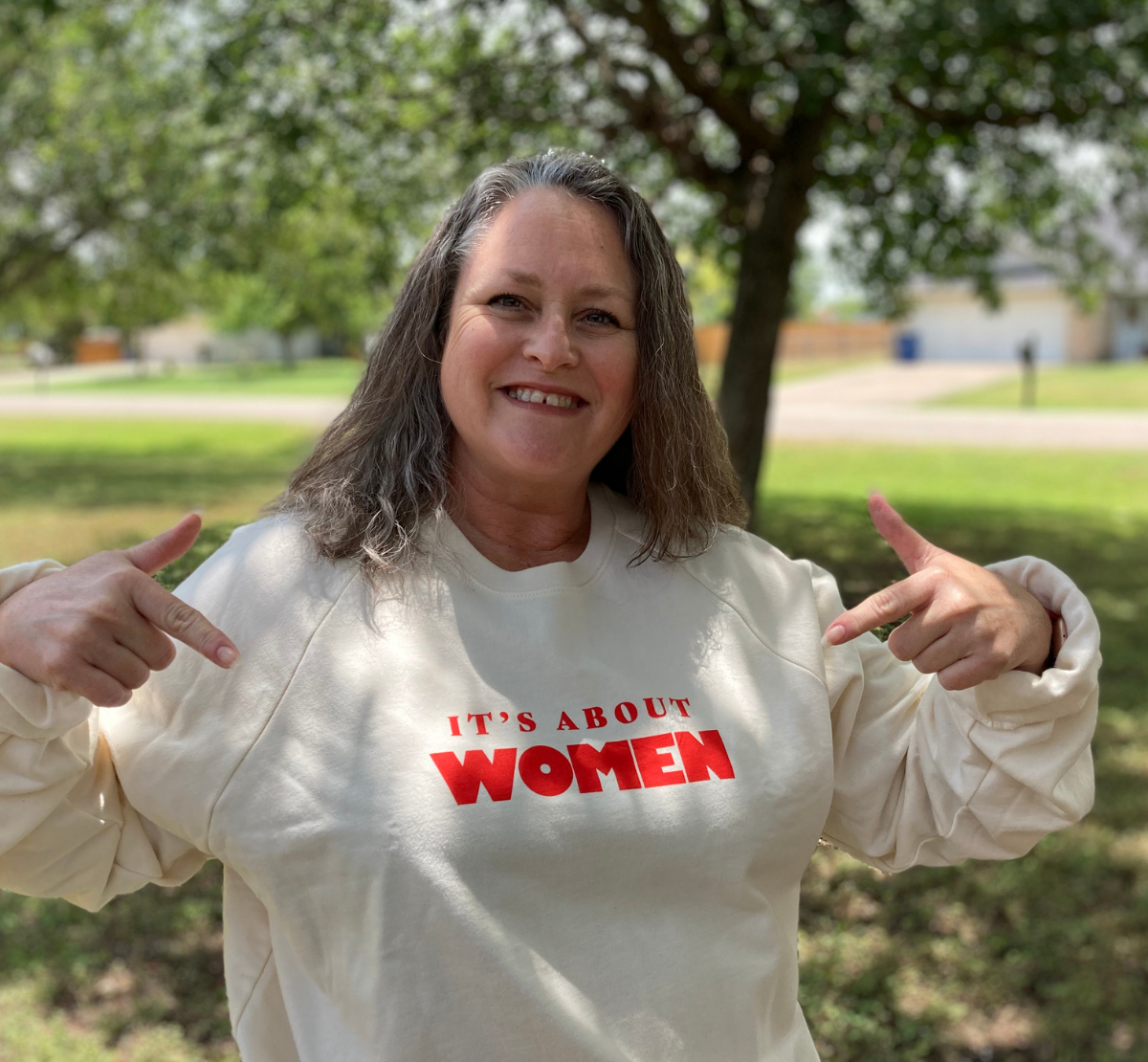 She also shares one other great use for this moisturizing stick: "For cuticles it's perfect."
5. Sun-kissed skin with Boomstick Color
Up next is Boomstick Color®. 

"This is our major little heaven right here," Dina says.

Boomstick Color is blush, bronzer, lipstick and contour, all in one multitasking cosmetic stick. 

A deep, sheer berry color, Boomstick Color mimics the look of a happy blush or sun-kissed skin.
Dina says, "It makes it look like you've been out in the sun a little bit… But I haven't." 
6. Add shimmer with Boomstick Glimmer.
It's finally time for Boomstick Glimmer®. "Love it," Dina says. 

Dina applies this creamy, pearlescent highlighter to her eyelids, the tops of her cheekbones and the center of her lips. 

You can also add Boomstick Glimmer under your brow bone or along your collarbones for a subtle, radiant shimmer that's lovely in any light.
7. Finishing touches with Boom Bright
As a final touch, Dina also applies mascara. 
Ever since she tried our gentle mascara made for sensitive eyes, Dina has continued to use Boom Bright™. 
This soft-black mascara separates, lengthens and defines the thinner, drier lashes we tend to have as we age.
That's it! Dina's simple daily routine has her skin looking naturally dewy and radiant. 
We love her look—but what do you think? Share your thoughts in the comments below. 
CHECK OUT OUR MOST POPULAR CONTENT