Start a Home Compost Pile in 4 Easy Steps
Start a Home Compost Pile in 4 Easy Steps
Have you tried composting? 
Composting is a great way to keep food waste out of the landfill. It helps reduce methane emissions, improves soil health and gets you outside in the sun and fresh air.
If you've ever wanted to start a compost pile, there's no time like the present. With many options available today, composting is easier than ever. 
Besides the typical backyard compost pile, there are also a variety of smaller, specialized composting containers designed to fit on your kitchen counter, in your garage or on your patio, making it possible for almost anyone to compost yard and kitchen waste. 
Of course, if you have the space and don't mind a little work, you can still build a low-cost compost pile the traditional way.
Ready to get started? Here's how.
1. Choose your spot.
Start by creating a pile that's at least three feet by five feet.
The size of the compost pile must be large enough to produce heat that will keep decomposition going and protect the pile from freezing. 
If you produce enough green and brown waste to keep them going you can create a larger pile or multiple piles instead.
Next, choose an area of your yard with good drainage.
If you live in a warmer climate, choose an area with partial sun—those in colder climates should choose an area with more sun.
You can also insulate the pile with straw bales or cement blocks, or leave it open.
2. Get clear on what you can compost.
Start the pile by layering "brown," carbon-rich materials like leaves, shredded paper and sawdust with "green," nitrogen-rich materials like fruit and vegetable waste. 
As you add materials, continue layering to keep a roughly 50/50 balance between these two types. Avoid adding weeds or other waste treated with insecticides or pesticides that can kill off beneficial microbes. 
If you have municipal composting, you might be used to adding meat, bones and dairy.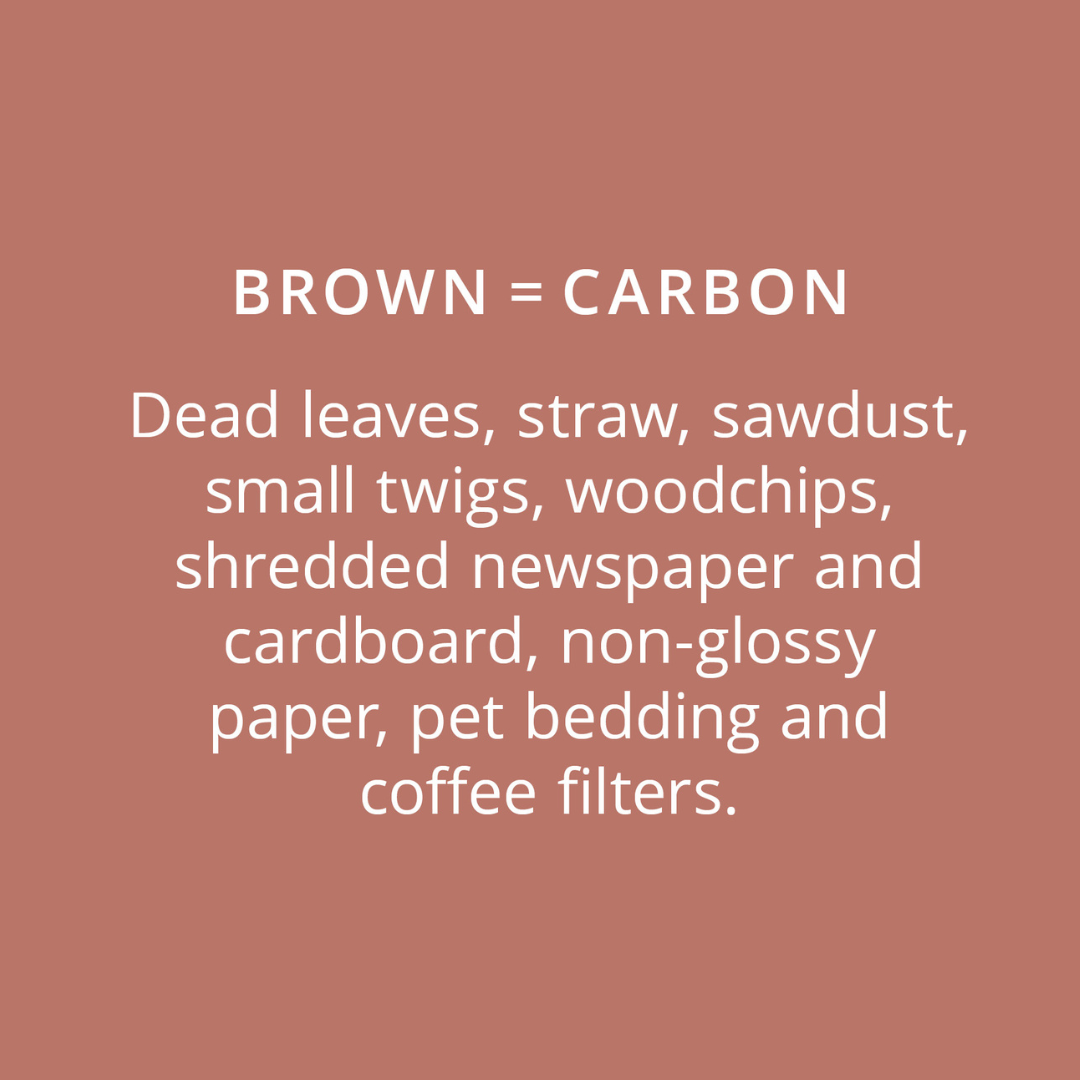 Home composters should avoid these materials as they can attract mice and other pests. 
If you plan to use the compost for a vegetable or herb garden, don't add dog or cat waste as these contain pathogens that can transfer to your plants (and then to you).
Also keep in mind that larger materials will take longer to break down.
You can speed up decomposition by chopping, shredding, mowing them over or passing them through a chipper. 
3. Keep it moist and turn it regularly.
During warm weather, keep the pile moist, but not soggy, by sprinkling it with water if it's dry or mixing in dry brown material if it's very wet. 
Turn the pile every few days using a shovel or hay fork to introduce air and prevent the pile from becoming too hot.
If you live in a very cold climate, don't turn the pile in winter as this can release essential heat and slow down decomposition.
4. Be patient.
How quickly your pile decomposes will depend on the temperature and the balance of carbon and nitrogen in your pile. 
When the pile has cooled and the majority looks like dark, rich earth, it's ready to use in your garden.
This can take three to six months in a warm climate or six months to a year in a colder climate.
You can add compost to your garden any time of year, but it's especially important during the spring and fall.
Add a handful of compost to each hole as you plant seeds or seedlings and layer an inch or two over your garden in the fall after harvest. 
Don't have a garden? Spreading compost over your grass immediately after aeration or in the spring or early summer boosts growth and improves moisture retention (which means you'll water less).
You can also share your valuable compost with friends and neighbors.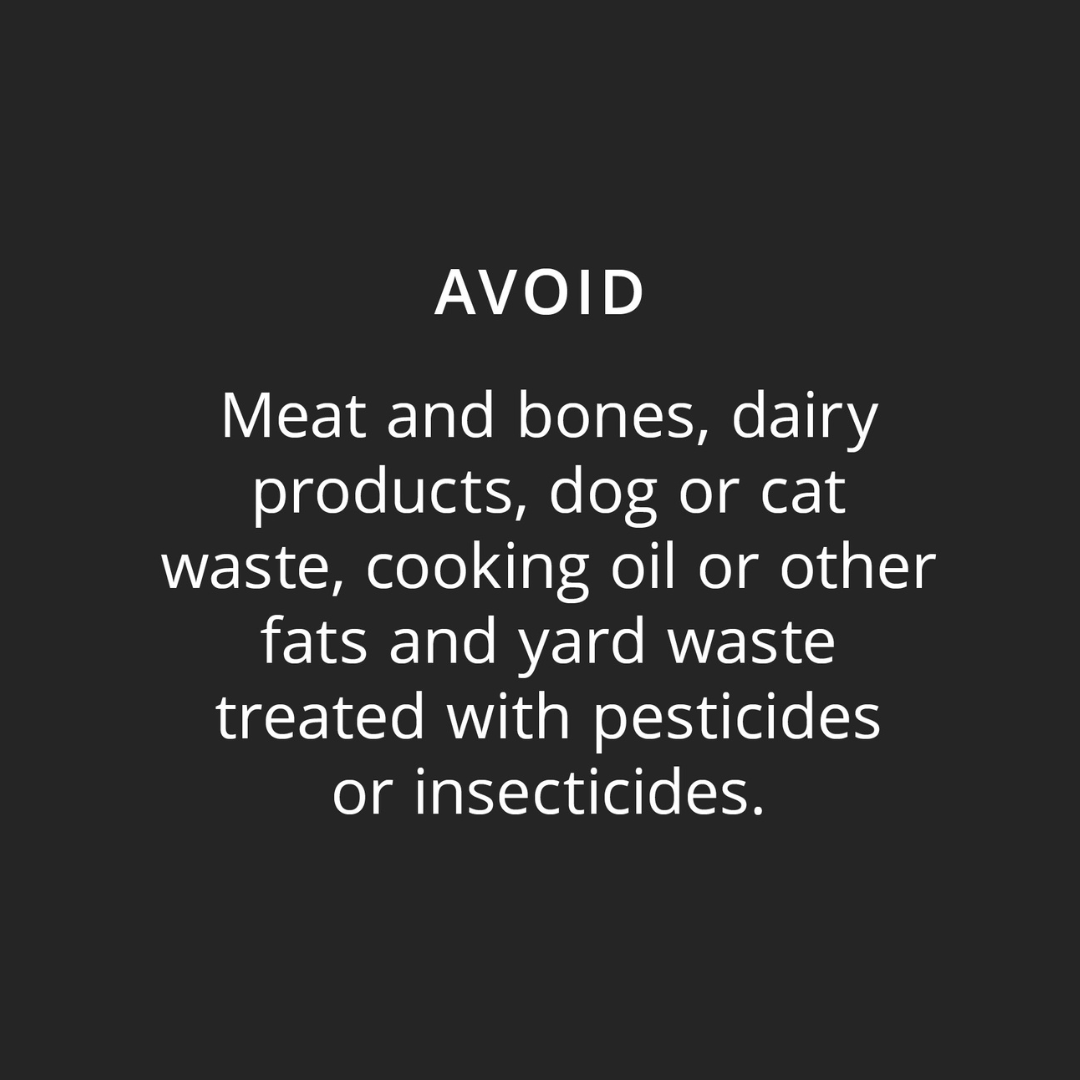 You'll be helping protect the planet and making friends at the same time.
Did you know you can add our compostable mailer to your home compost pile? Just chop it up using scissors or a shredder and add it as a "brown" material.
"Not sure there's anything better than the smell of a vine-ripened tomato under the summer sun. I appreciate the cyclical actions of composting my kitchen scraps to help keep the soil in my garden healthy, while also providing better soil structure for my herbs and vegetables to grow. Beyond companion planting and warm garden beds, the real secret to my flavorful heirlooms is creating quality nutritious soil to grow them in!"
—Marin George, Director of Products and Sustainability
CHECK OUT OUR MOST POPULAR CONTENT