Rene's Story: The Evolution of Aging

For Rene, every experience, every wrinkle, and every gray hair is part of the evolution of living a beautiful life.At 55, she can't wait to see what comes next.
Watch the video to hear Rene's story.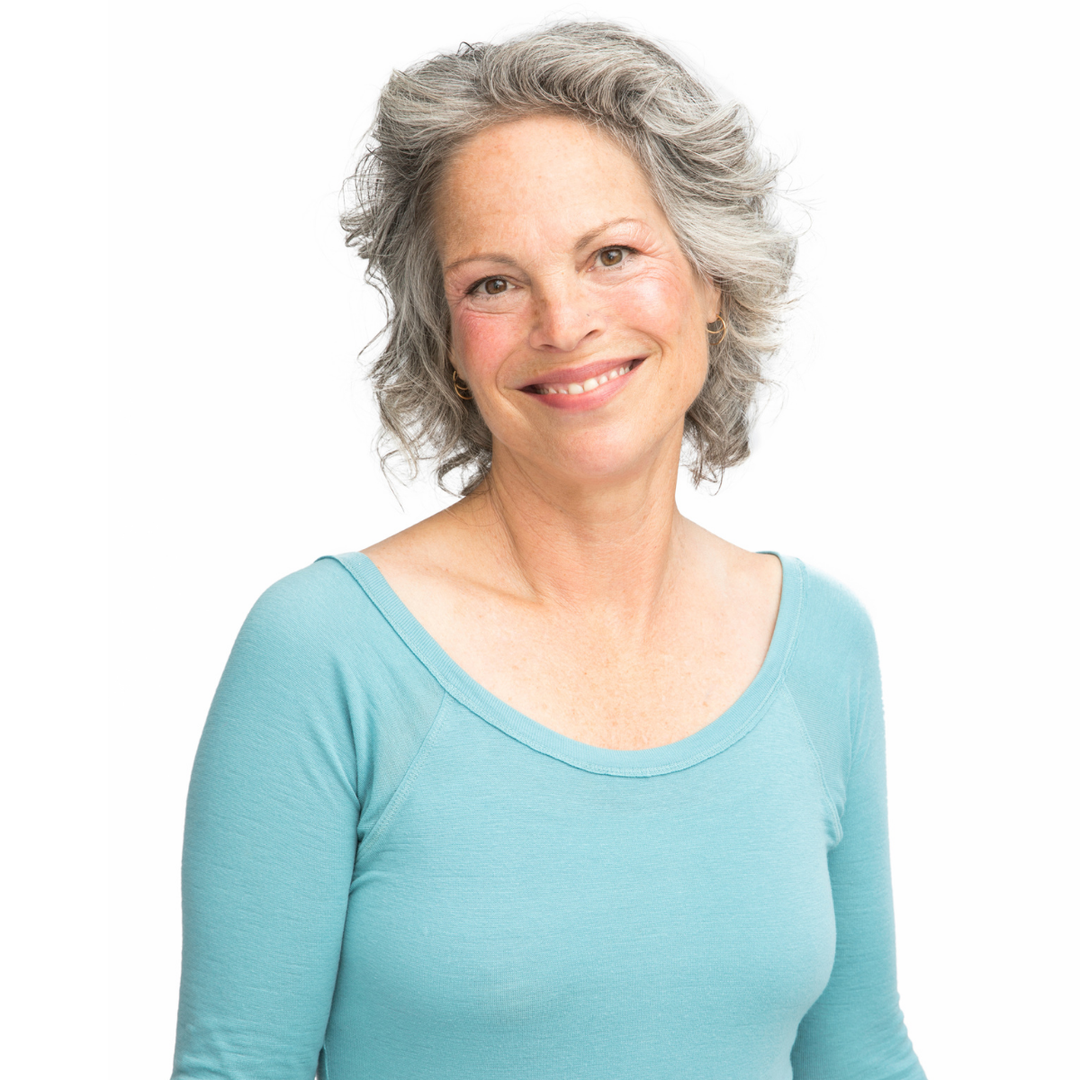 Video Transcript:

I am Rene and I'm 55.
Oh, 55 feels awesome. I feel so much more comfortable in my skin and at ease with who I am. I thought I was confident, but in retrospect, I realize there was so much need to fit in and looking for approval from other people, and now it just feels like I really don't care. I'm just happy with where I am and who I am.
When I was in 20's, I wore a ton of makeup, shoulder pads, lots of big hair and hairspray and was just trying to do what everybody else did, just trying to fit in. And over the years, I've just kind of thankfully found a place to do the things that I like to do, the things that make me happy. And I just feel like there's a lot more ease in my life and just paying attention to the things that I like, and that just translates into feeling confident.
Wow, wrinkles are awesome. Wrinkles are my proof of my experience living this life. I don't want to hide them. I don't want to cover them up with makeup. I don't want to cover up my gray hair, because those are just part of my evolution in this process of living a beautiful life, living a happy life.

What makes me feel most alive is hiking in nature, being outside under the big sky, doing my art, painting, sculpting, and doing body work, really literally connecting with people.
I have a great amount of female friends that really are sisterhood, and we're kind of all at a place in our life where we are just happy being where we are and who we are, and we can shine as individuals, and we're able to share who we are and not compete with each other, and that feels really great. There's no more competition at this age. It really just feels like we get to be individual.
I would say to my younger self, "You might not believe me now, but you will when you're older. Just be you. There's only one you in the world, and if you can let her shine and not worry about what other people think and not try to fit in, you can stand out as your own self and that will radiate so much beauty in a natural way."

The natural part of who you are, the natural lifestyle that you can lead is the gift that you give the world. It's not about trying to be something from the outside in, but letting your light shine from the inside out without a lot of doing or having or fixing or changing, just to let the evolution of growing older be the beauty within you that comes out to everyone.
What I'm looking for in the next few decades is just to get even more ease with who I am at this point. I just actually realized not long ago that I'm going to be 56 next month and at first, I thought, "Oh, I'm going to be, I'm on my way to 60."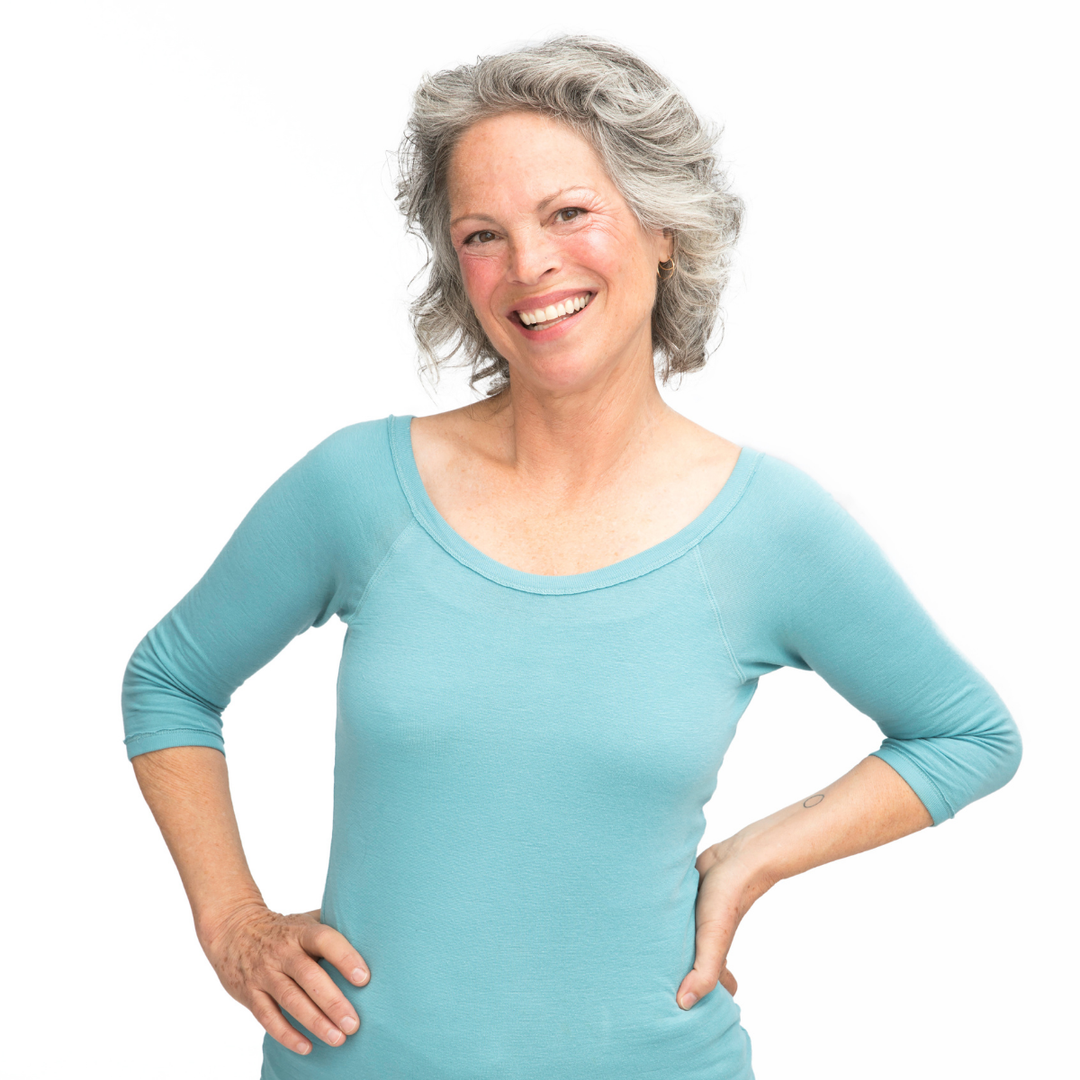 And then I thought, "Oh, wow. I'm on my way to 60," because 50's have been so wonderful and just feeling this confidence within myself and this ease, I can only imagine that it's just going to keep getting better. The older you get, the more freedom you have just to let all those other things drop away, and you don't really care anymore what other people think. You just get to live your life.

Well actually, I stopped coloring my hair because I went on a trip to Peru for five weeks, and I was in the middle of the jungle. There was no place to get my hair done. So that was a great opportunity for me to grow my hair out. And my former straight, dark hair, as it was growing in, came in silver and curly. And I thought, "Well, that's kind of fun." So I just left it and it's so easy. I don't do anything. I wake up every day and it just does its own thing and it's part of my living a natural life. It's just letting my hair do its thing, letting my wrinkles do their thing, and just embracing it all.
CHECK OUT OUR MOST POPULAR CONTENT