Now Available: Earth-friendly Bags for Your Boom Favorites

Sustainability is something we take very seriously here at BOOM! 

Just recently, we have made some changes at BOOM! to support the long-term sustainability of the Earth. For instance, we just introduced biodegradable and recyclable shipping materials for all our Boom products. We also only use 100% recyclable materials for our Boom containers.

Sustainability is about achieving balance. It means protecting the Earth and the people who live here. Our latest eco-friendly change does both.

That's why we're so excited to introduce you to our new Earth-friendly bags. Starting right now, you'll receive one of these GOTS certified organic cotton bags when you order either a Boom Bag™ or a Boomstick Trio. 
Here's a closer at these new Earth-friendly bags and why we love them…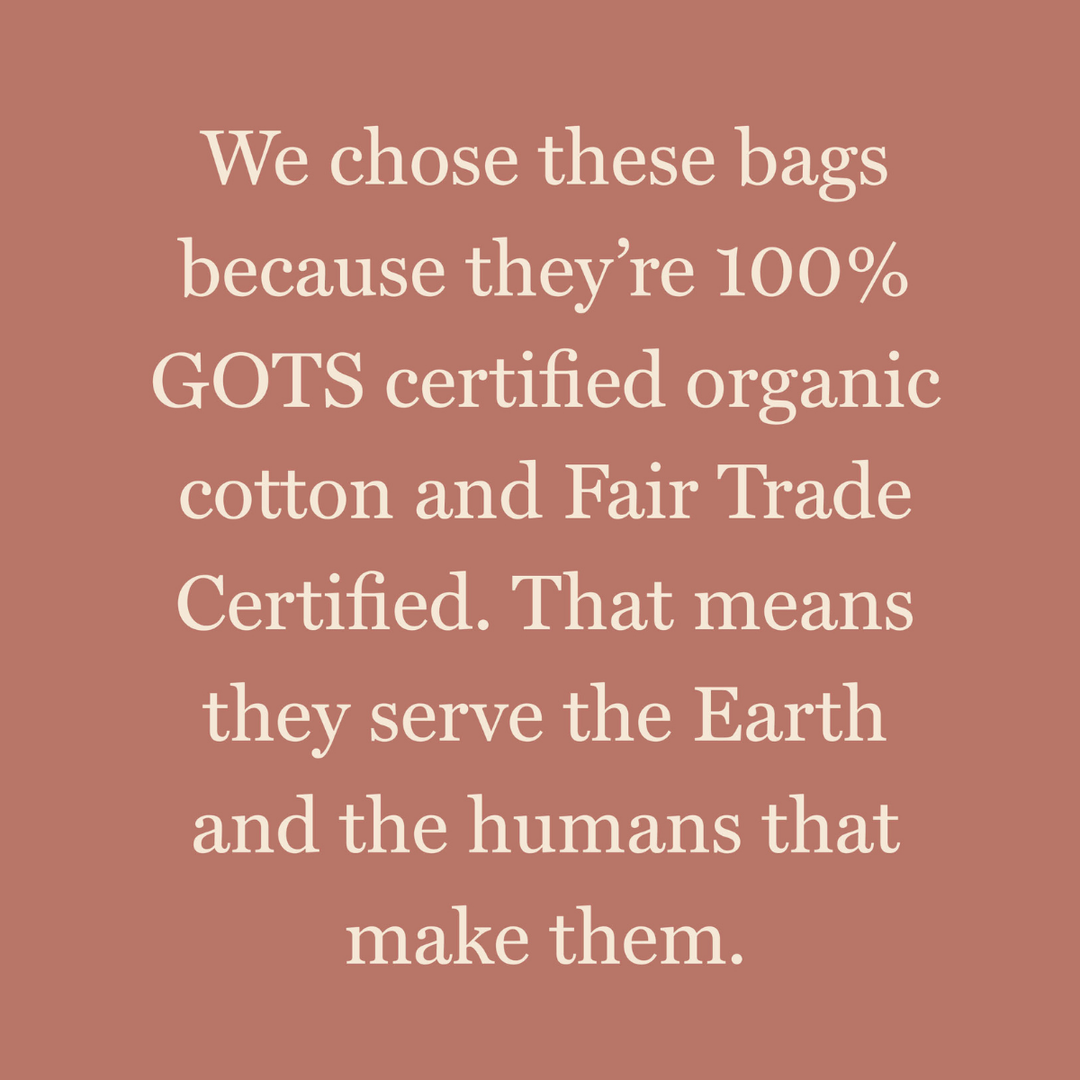 New bags: why we're making this change!

Until now, we have been sending you an organza bag to hold your Boom items, each time you ordered either a Boom Bag™ or a Boomstick Trio.
This year, we decided to make a change. We wanted to give you a new stylish bag to store your Boom items each time you ordered a Boom Bag™ or Trio. 
Ideally, we wanted these bags to support the Earth and our sustainability goals. 

To make this happen, we started searching for a supplier that believes in the same sustainability principles we do. 
That's when we found Gallant International. 
Gallant International's underlying mission is improving the lives of farmers and factory workers on a global scale. Gallant International guarantees fair wages for all their employees, safe working conditions, healthcare, and other tools their workers need.

This means every Earth-friendly bag we purchase from Gallant supports the environment and the people who produce the bags themselves. 

Made with integrity: GOTS certified organic cotton
We love that we're using certified organic cotton for these new Earth-friendly bags! It's better for the planet, and all of us who live here. 

Research is showing that conventionally grown cotton uses more insecticides than any other crop. These chemicals can be dangerous for farmers and factory workers alike. 

They can also soak into run-off water after heavy rains, and possibly poison bodies of water. By using organic cotton, we're avoiding all these chemicals, and the issues that come with them.
Organic cotton is also 80% rain-fed. That helps with local water conservation. By not using chemicals, it means this water is cleaner for those living near these fields.

Beyond that, these bags are also "100% GOTS certified" organic cotton.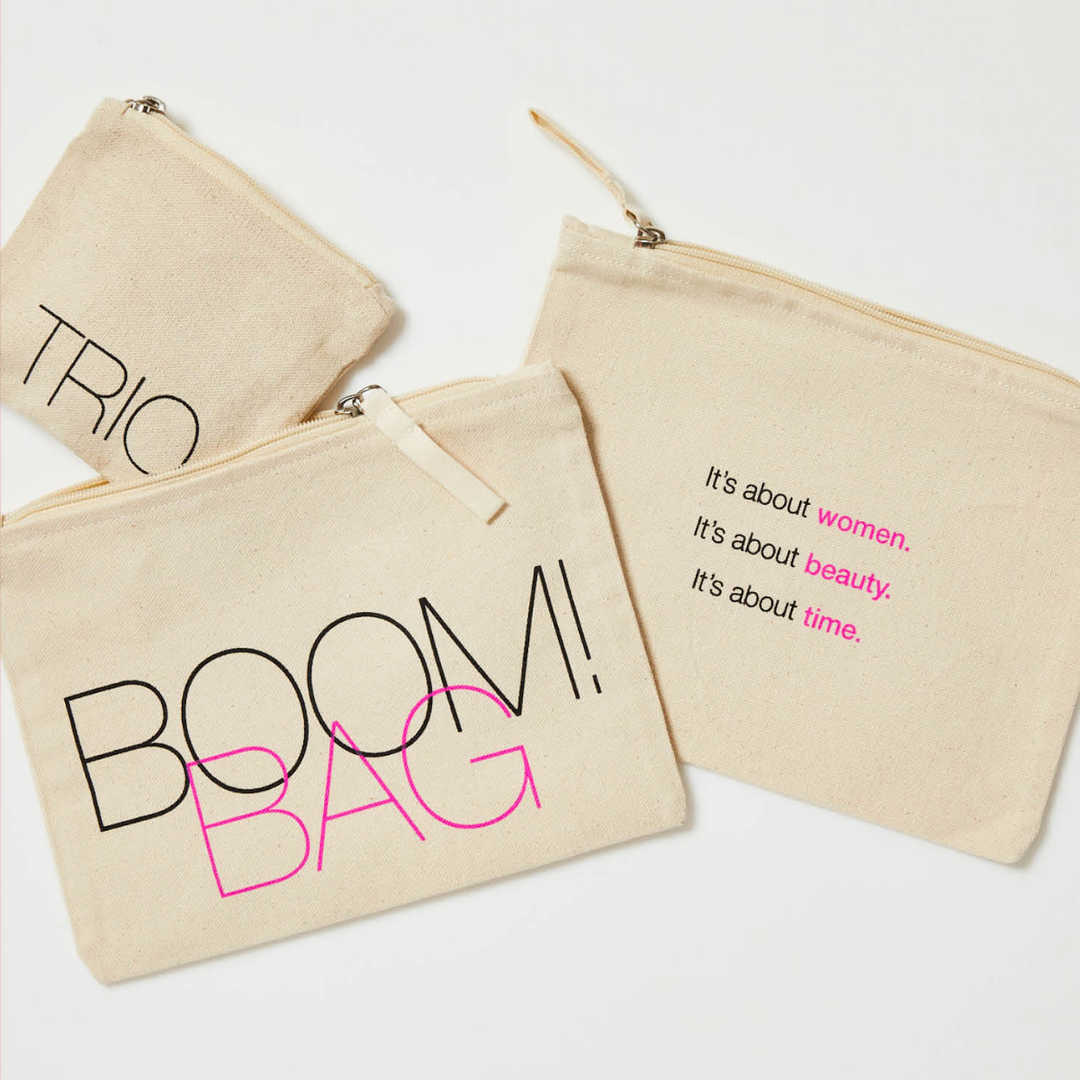 "GOTS" stands for Global Organic Textile Standard. It's a very strict, voluntary standard that ensures our new bags are only made with organic fibers (and no toxic chemicals!) during the entire post-harvest process. The GOTS symbol also ensures strong labor restrictions and prohibits child labor. 
In short, by using GOTS certified organic cotton, we're helping to support the environment, water conversation, cleaner air, better soil, and the livelihoods and safety of the people who make these bags. That's what we call sustainability!

Fair Trade Certified: We're helping workers too.

If that wasn't enough, these new Earth-friendly bags are also Fair Trade Certified. 

What is Fair Trade? Today's global fashion industry employs over 60 million people, and many work in unsafe conditions, while receiving extremely poor wages. Overall, Fair Trade organizations help set standards to alleviate the poverty and exploitation of these workers by providing better wages and reforming work conditions. 

By saying a product is "Fair Trade Certified," it means rigorous social, environmental and economical standards have been met from start to finish during manufacturing. 

The factory in India that produces these Earth-friendly bags is a Fair Trade Certified establishment. That means they provide healthy working conditions and better wages for their workers. 
Reuse, Upcycle: How to use these Earth-friendly bags

You'll receive one of these Earth-friendly bags each time you order a Boomstick Trio, or any of ourBoom Bags™ (That includes our Custom Boom Bags.™)

We designed these bags to be soft, durable and reusable, so you never have to throw them away. We encourage you to reuse these bags! 

For instance, you might use your Earth-friendly bag as your new makeup bag, travel kit, pencil case, or to store other small items. You also might give a bag as a gift, donate it, or "upcycle" it and turn your bag into something else. It's entirely up to you. 

(If you do reuse these bags, we would love to hear about it! You can post a comment anytime on Facebook or Instagram with the hashtag #howdoyouboom.)

For now, tell us: What do you think of this new Earth-friendly change? And all the sustainability changes here at BOOM!?
CHECK OUT OUR MOST POPULAR CONTENT