Moving Outside Your Comfort Zone
By Jessica

One of the best things about aging is that we continue to evolve and grow. Once we've been evolving and growing for a while, that growth rate accelerates!
Things that used to feel scary and overwhelming now seem like no big deal. Issues we struggled with have dissolved, and now seem a lot less important. We also know ourselves better, and feel more freedom to express ourselves.
But even with the incredible growth that age can bring, we all have our "safety zones." I know I do! There are still new things that feel intimidating, and safe areas I'd rather not venture outside of.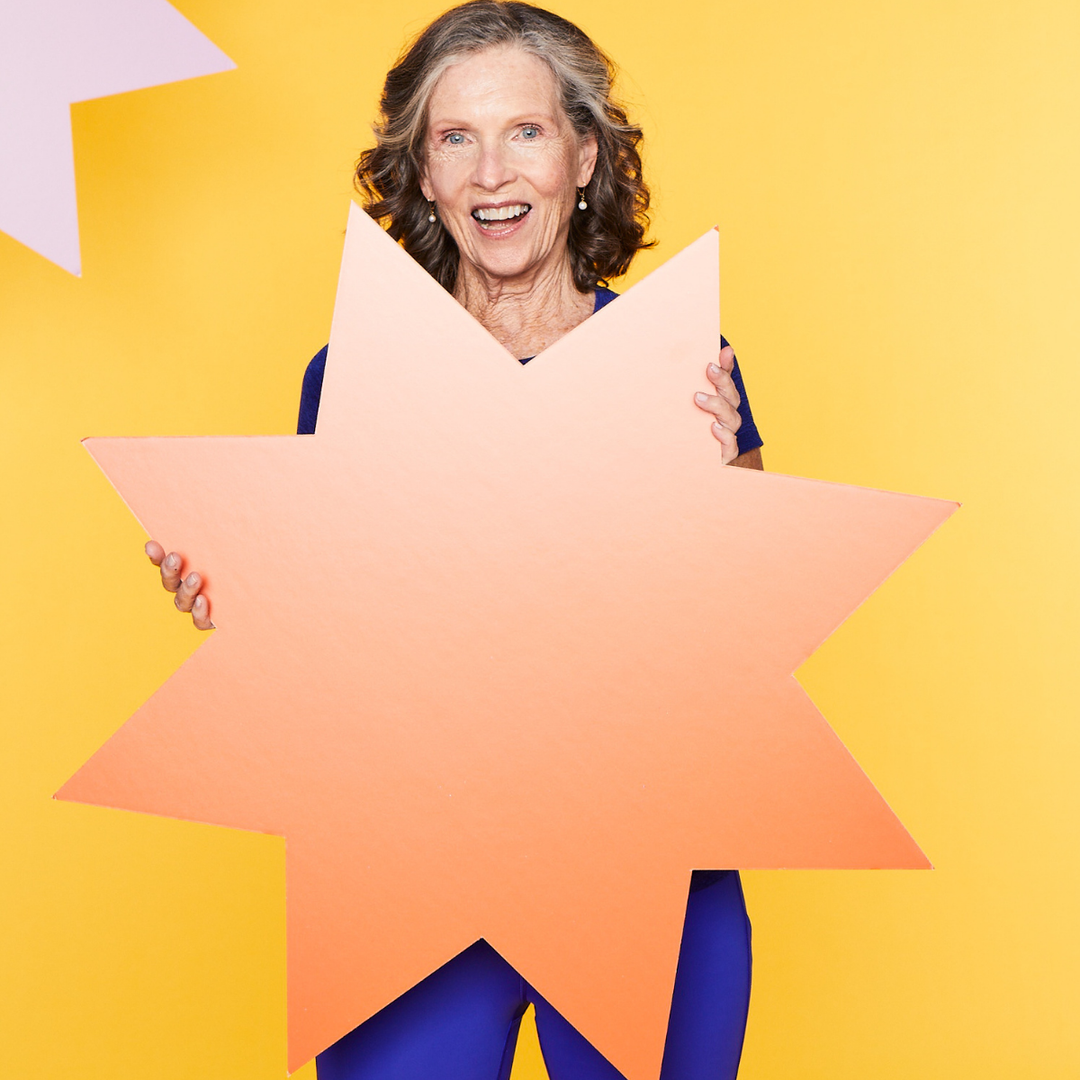 But I also know that taking risks and trying new things is crucial to continuing to grow. For me, personal evolution isn't just about getting comfortable and then settling into that comfort zone—it's about continuing to expand and explore. Sometimes, that means moving outside of what feels comfortable and into realms that feel downright scary at first!

But I find that if I can get past that initial "scary" feeling, pretty soon my capacity to sit with what's new, expands. I get comfortable in that new space. And all sorts of possibilities open up that weren't there for me before.
So how do you get past that initial fear? How do you sit with the uneasiness of moving past your comfort zone in those moments before your "comfort zone" expands? There are a few things I try when I'm venturing into uncharted territory and my pulse starts racing.
Remember that you've been here before. Life is full of "firsts."
We've all done a ton of new things in our lives—from the first time we walked, to the first day of school, to our first day in the professional world, to forging partnerships, taking on new jobs, moving to new places, marrying, having kids, venturing out on our own. Every major life transition is a "first."

I know for me, every one of them felt scary and overwhelming at the beginning—at least for a moment. And I also know that each time, once I got to the other side of that newness, I had learned so many valuable things and felt so much stronger and more capable.
When I'm facing a new first that puts me outside my comfort zone, I try to pause and remember all the times I've been here before—and that every time, I've wound up feeling so much stronger and more powerful on the other side.
Breathe.

When I'm moving outside my comfort zone into a new phase of evolution, I often find myself getting a little panicky.

It's normal for our minds to race when we're faced with the unknown. It's leftover from when we were living out in the wild and anything new or unknown presented a potential danger. Our brains try to protect us by scanning rapidly for danger when we're faced with the unknown. It's biological! But that doesn't mean we have to be powerless to that sped-up panicky feeling.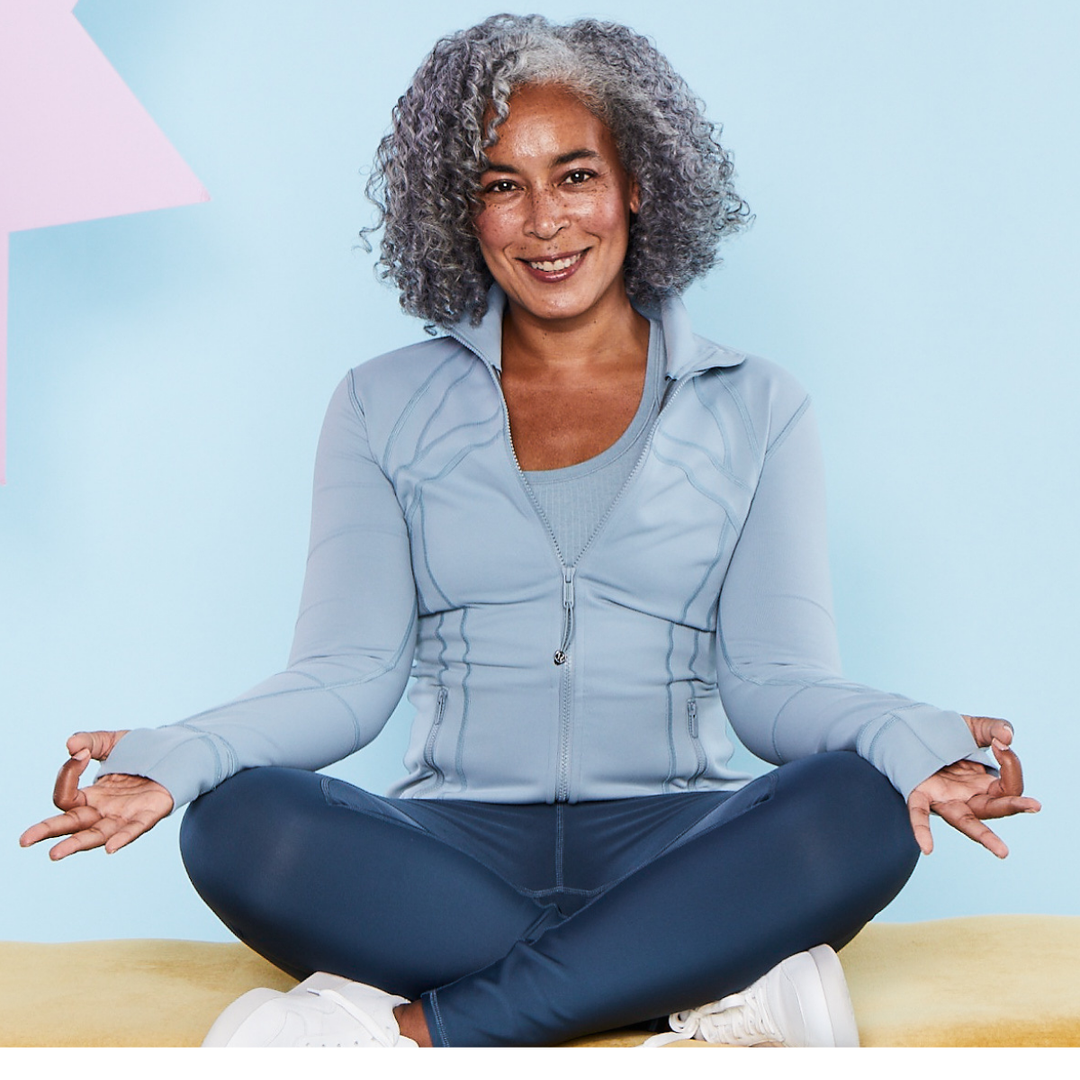 We can actually work with our brains to slow them down and return to feeling calm and safe—just by breathing.
When I find myself in that sped-up state, I use an exercise called "4-7-8 breathing." You inhale for a count of four, hold for a count of seven, and exhale for a count of eight. Doing this just five times or so will slow down your heart rate and calm your racing thoughts.
Remember how strong you are.
I'd say that by the time we've hit 45 or so, all women have done a bunch of things that took tremendous strength.
Whether it's venturing into the professional world, earning degrees, standing up to our parents' expectations to design the life we want, working harder than we imagined we could, giving birth, facing a serious health challenge or taking care of someone else facing health challenges, committing to a marriage, or leaving one—all of these things take incredible courage and strength, whether we give ourselves credit for it or not.
When I'm taking on something new, venturing into new territory, I remind myself of all the challenges I've faced in the past and how much strength I've acquired by facing them. And then I tell myself that strength is there to take me through this new challenge—and all the ones that lie ahead!
How have you moved outside your comfort zone as you've aged? What strengths have you discovered that you never knew you had? Let us know in the comments below!
CHECK OUT OUR MOST POPULAR CONTENT