Maximum Beauty, Minimal Makeup: Boom Tips from Kim

Maximum Beauty,
Minimal Makeup:
Boom Tips from Kim

Boom Ambassador Kim Bomberger is an inspiring member of the Pro-age Revolution.
Kim is a portrait photographer specializing in "unveiling beauty in women over 50." She left her communications career at age 60 to start her own company. 
More recently she founded The Silver Fox Society, a space for women over 50 to be seen, heard and celebrated. 
Boom fits Kim's philosophy on aging and her active lifestyle in Florida—where a full face of makeup is likely to melt. She also loves our "minimalist approach to daily skincare and makeup."
Watch the video below to see how Kim uses Boom to enhance her natural beauty.
1. Cleanse
Kim begins by washing her skin with Boom Clean®, our gentle daily cleanser.
Boom Clean removes makeup, pollutants and dirt but leaves your skin's natural, protective moisture. 
Kim keeps Boom Clean in the shower for ease and efficiency.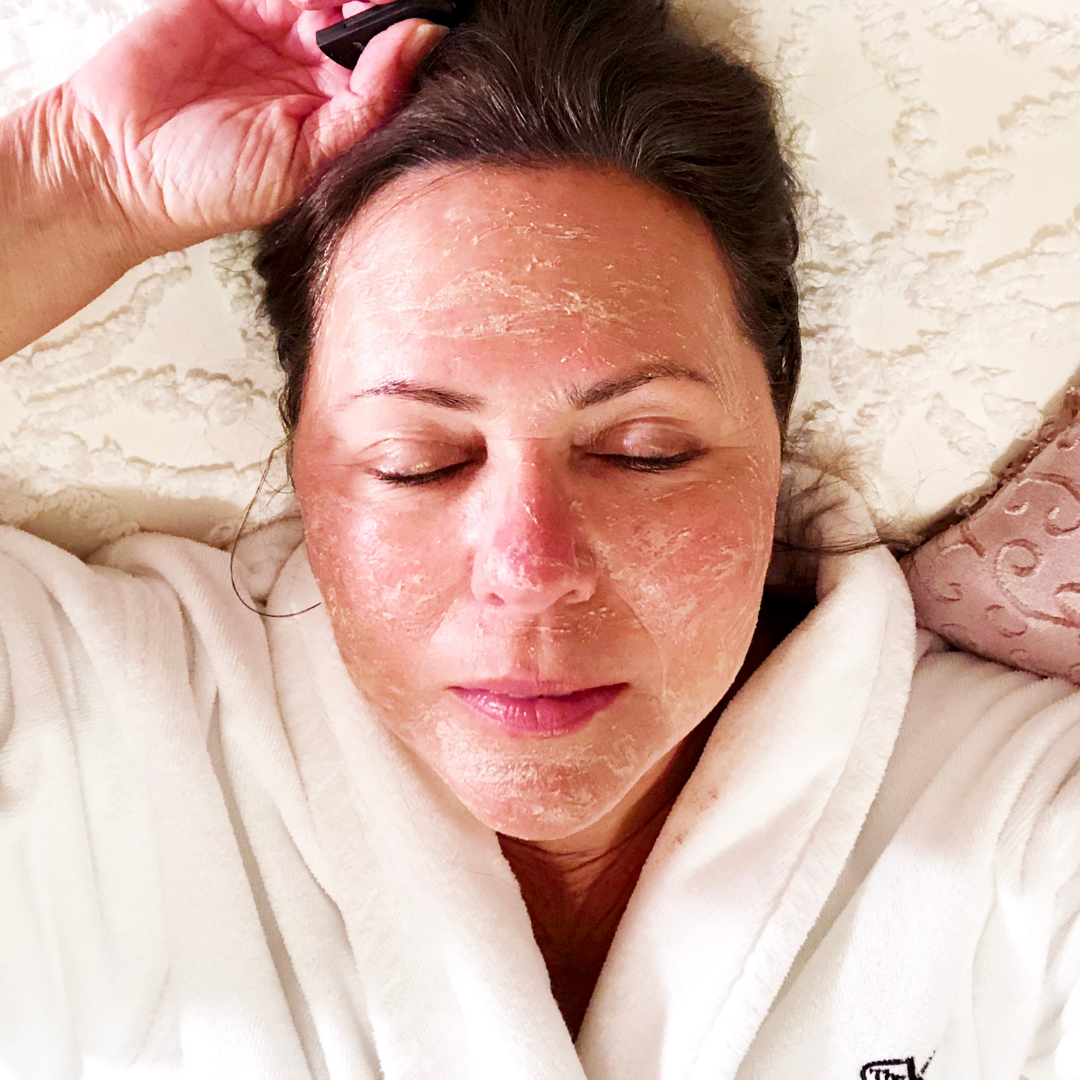 2. Exfoliate
About twice a week, Kim uses Boom Scrub to deep-clean her pores and reveal the new, fresh skin beneath. 
Boom Scrub™ is an exfoliator so gentle you can use it every day to deep clean pores and renew your skin.
To use, apply and massage gently in a circular motion. For added effect, leave it on as a five-minute mask.
Then thoroughly rinse with water for dewy, luminous skin.
3. Moisturize

Next, Kim hydrates her skin with Boomsilk®, our luscious all-natural moisturizer.

Made with certified organic ingredients, including extra virgin olive oil, honey and beeswax, Boomsilk can be used anywhere on your body for soft, hydrated skin. 

Kim likes it because "it just sort of gives your skin this dewy, glossy appearance, which is perfect."
Kim also uses Boomsilk on her lips and cuticles. 
4. Boomstick Color
When Kim is ready for makeup, she reaches for her Boomstick Trio®, which she calls "three amazing little sticks that kind of do full service for your skin."
She begins with Boomstick Color®. It's perfect for Kim's active Florida lifestyle. 

Boomstick Color is quick and easy to use and won't run when it gets hot or humid.
It's a universally flattering sheer berry color that allows your natural skin tone to come through.
Kim dabs a bit of Boomstick Color onto the apples of her cheeks.

If you prefer a little more warmth, you can also use Boomstick Color on your temples or neck to mimic the look of happy blush.
5. Boomstick Glimmer
Next, Kim uses Boomstick Glimmer® to highlight her browbones.
When she's feeling "a little adventurous," she also adds it down the center of her forehead and nose for subtle contouring. 

It's a simple way to create a look that's lovely for her busy day.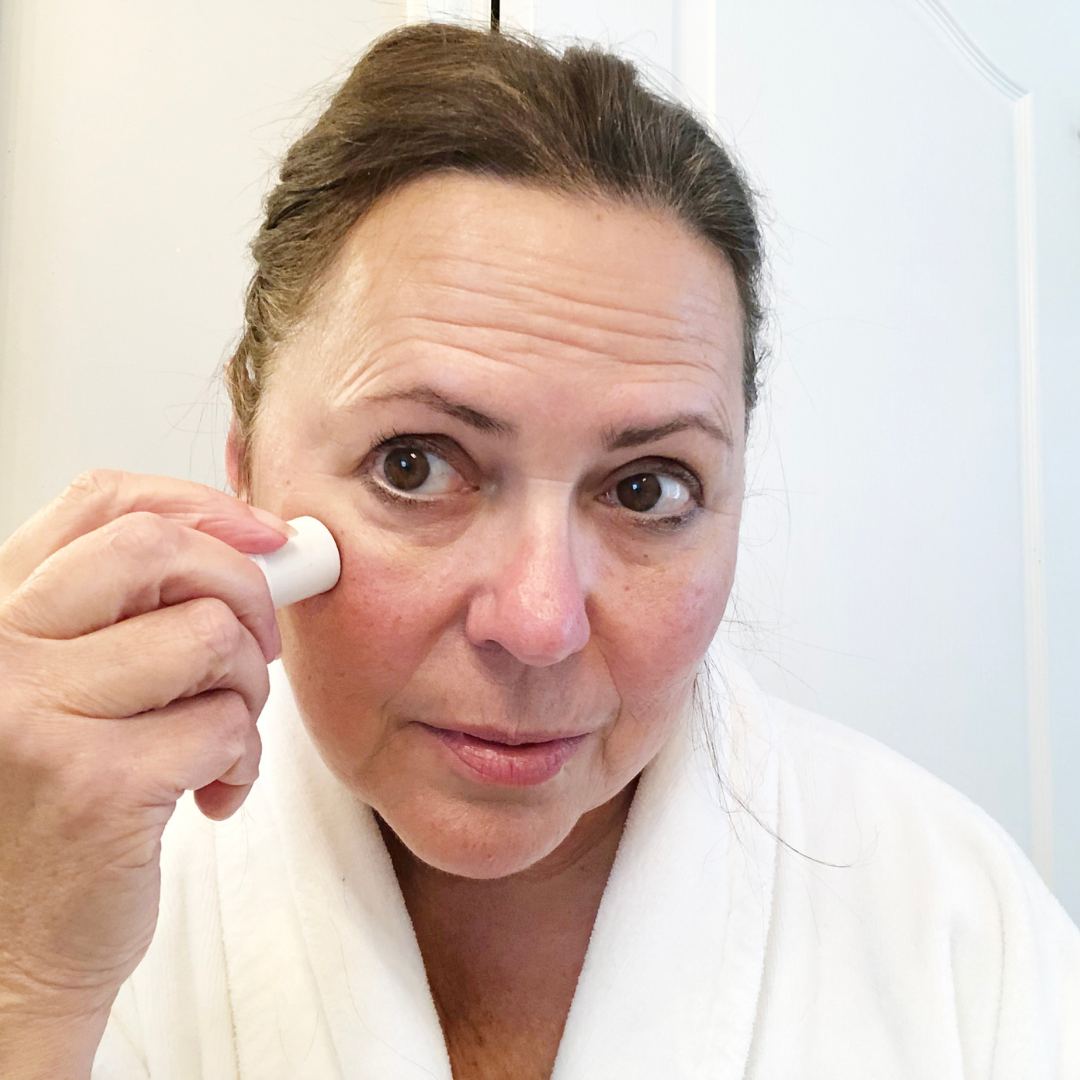 You can also use Boomstick Glimmer to add subtle shimmer to your cheekbones, lips, eyelids, the inner corners of your eyes and your collarbones. 

6. On the go? Boomstick Glo
When Kim's not at home, she keeps Boomstick Glo® with her for moisturizing touch-ups, especially for her lips.
She says, "You can almost taste the honey in it. It's just a really nice, nice product." In fact, when Kim's traveling, she keeps the entire Boomstick Trio close.
"I always keep a Boomstick Trio in my purse and then I travel with them in my luggage as well. I always want them to be handy for when you need to touch up during the day."
Kim's routine is wonderful for humid Jacksonville summers and her active lifestyle. We think she looks amazing. 
What do you think of Kim's skincare and makeup routine? What Boom do you keep with you while you travel?
CHECK OUT OUR MOST POPULAR CONTENT