Laurie's Story: Loving Her Life at 58
Now 58, Laurie says this is the age where everything comes together.
Laurie is loving every second of it. From the fascinating people she meets every year at festivals to the laugh lines on her face, Laurie loves it all.
But her life hasn't always been easy.
Watch the video to find out why.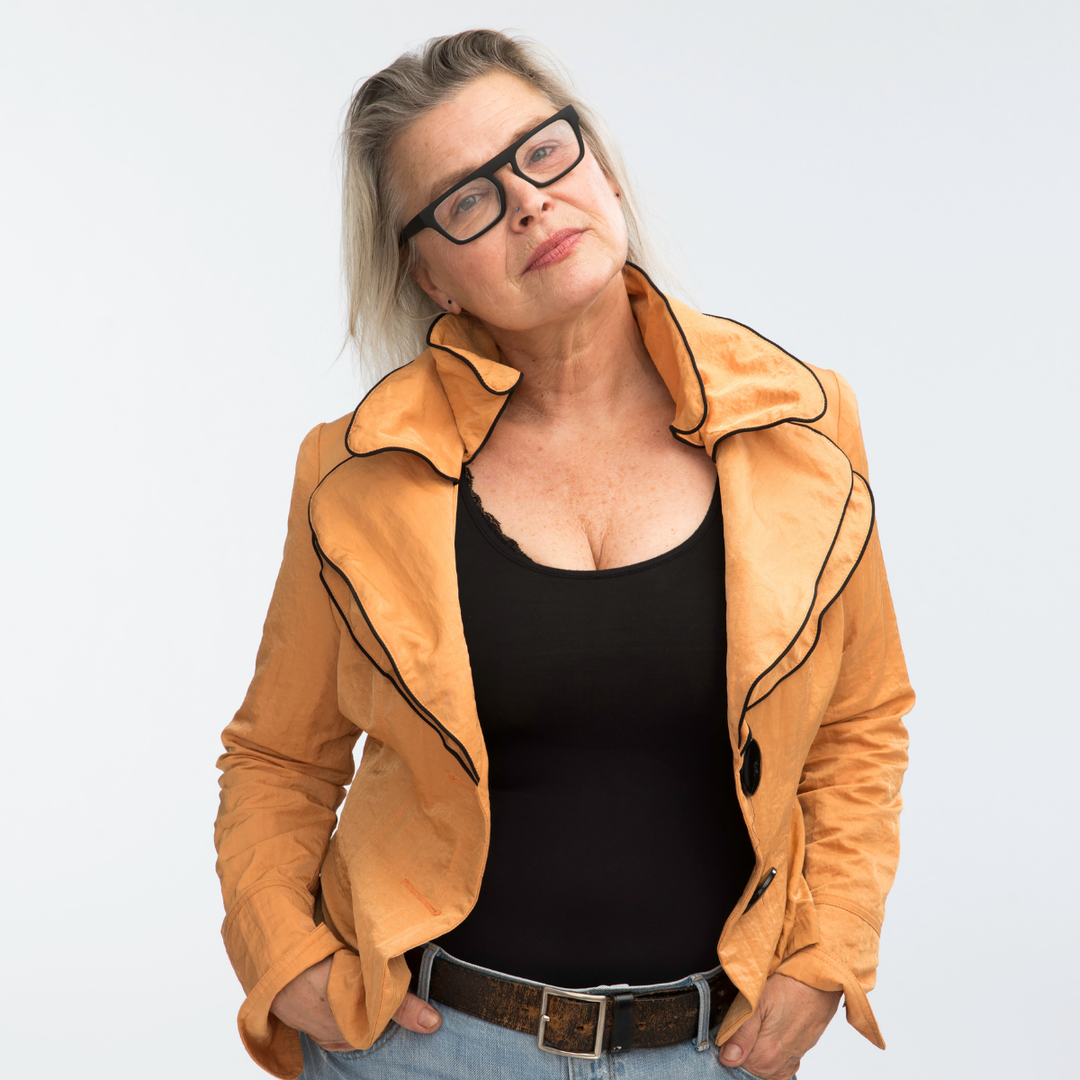 Video Transcript:
My name is Laurie. I am 58 and a little over a half.
Wrinkles? That's just the poster of the party I've been at! I have been having a great time and I've earned every one of them. I love to laugh. I love every single one of these lines.
What's the difference between 58 and 3/4 and 28 and 3/4? Interestingly, in some ways not very different, and in other ways, completely different. You know more. I guess it's…I know now that I don't know anything, and that's okay.
The most pleasurable thing about getting older is relationships. People are connecting, especially with...when you have sisters, sisters can do anything together.
So, when women get together to do something, you can move mountains.
I think that at this age, is really, now it's the meat and potatoes. Now, it's like everything else, I've been in school, I've been learning, and here's where it all starts to come together.
What does it all mean? So, I'm really excited about, you know, what these next 20 years are gonna bring, and then I'm hoping that, you know, the 20 after that will be, you know, "Aren't I great?"
I find that I am so less worried about what other people think or what I'm supposed to do, that I'm being exposed to some amazing things that I never even knew were out there.
You know, I thought I've lived my life as a creative. And I went to this festival in the desert where there are a lot of creative people, and it was, like, "Wow, I'm in kindergarten."

Burning Man. The first time I went to Burning Man, I was 51. Okay, I had just gotten divorced. I was married. My then husband would not go. We had friends inviting us every year. And I was, like, you know, "Hey, this looks cool." He goes, like, "I'm not going. I'm not going." That's the kind of guy he was.
And so now I'm getting divorced.
My friend calls and before she even said anything, I'm, like, "Yes, yes." I'm saying yes to everything and I'm not bitter about divorce. Trust me, I'm grateful for everything that I had. You know life is like that and I love my life, everything happens for a reason.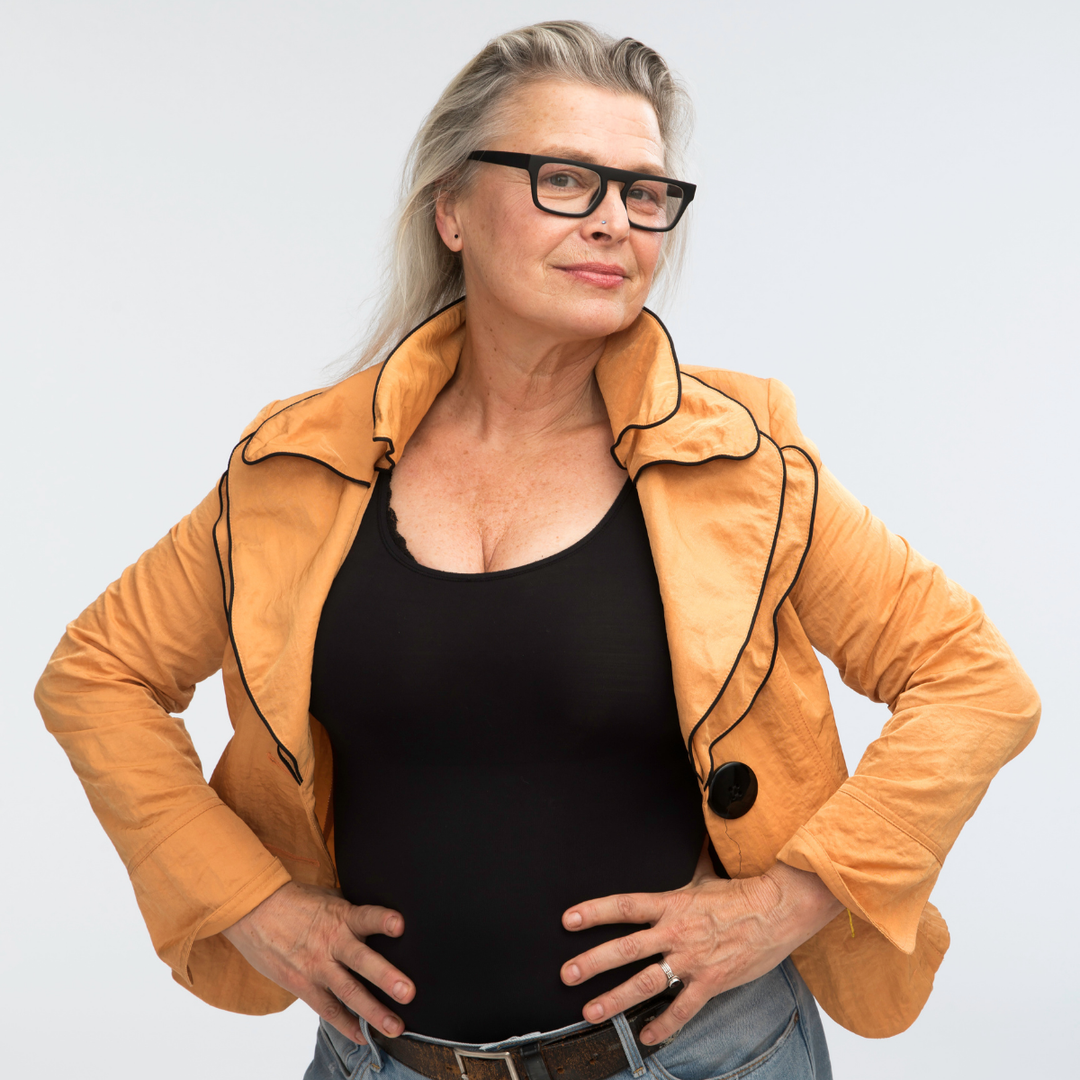 It was the timing and I was broken. I was just broken at that point in life, didn't know how to put things together. You know, I had recently lost my mom, so it was just ooh, deep, deep. "Who am I? What am I? What's it all about?"
So, I arrived at Burning Man and it's, like, "What?" It's another planet. It's Mad Max. Its just...it is such an explosion of ideas that gives you access to people that you wouldn't normally be...that you couldn't even get an appointment with.
It's art, it's music, it's technology, it's radical self-reliance. And if everybody did that, that one thing alone, it would be a better world. I get something new every time I try to do something different every time I go, but I have met some truly amazing people that have helped me grow in ways that I never imagined.
And here's the thing, you know, we're all here and we're all saying, you know, "Women power," and that's great and I'm thrilled to be part of this voice, but it's always been a part of the voice. I can't wait until we get to the point where it's just, "Hey, we're great people."
And we're all people, regardless of sex, color, race, whatever, that we're just all people and let's create something awesome.
CHECK OUT OUR MOST POPULAR CONTENT