Kim's Pro-age Mindset Means Freedom
Kim's Pro-age Mindset
Means Freedom
61-year-old Kim DeLoach began her pro-age journey after she turned 50. 
Before that, she'd been, as she says, "fighting the hard, hard battle." As her silver hair grew in, she found it more difficult—and more frustrating—to keep her hair blond. 
Kim says it took some time for her to unlearn some of what she'd been taught about aging. 

"Gray hair just screams old, that's what we've been told our whole lives," she says. 
Finally, she decided enough was enough, and quit trying to cover her silver.


After she embraced her silver streaks, she discovered something new: "I love to pass a woman, and if I don't know anything about her and all I see is a head full of nice gray hair, to me that just screams confidence," Kim says. 


Another realization Kim had on her pro-age journey?


"I'm having to learn it takes a little bit of courage sometimes to have confidence—to be who you are," she says.
"That should be the easiest thing we do is just be who we are, but I have spent hours and hours of time fighting who I am," she adds. 

Now that Kim has embraced aging, she says she has a lot more freedom.

"I have freed my brain up to do so many more things," she says.
"I love to garden. I love to hike. I love to ride my bike. I have grandchildren now and I love spending my time with them. And I love that I can jump in the pool and enjoy their lives with them. I used to get worried about ruining that nice, expensive color job before, and now I don't worry about things like that."
Adopting the Boom philosophy and products has also created more freedom in Kim's schedule.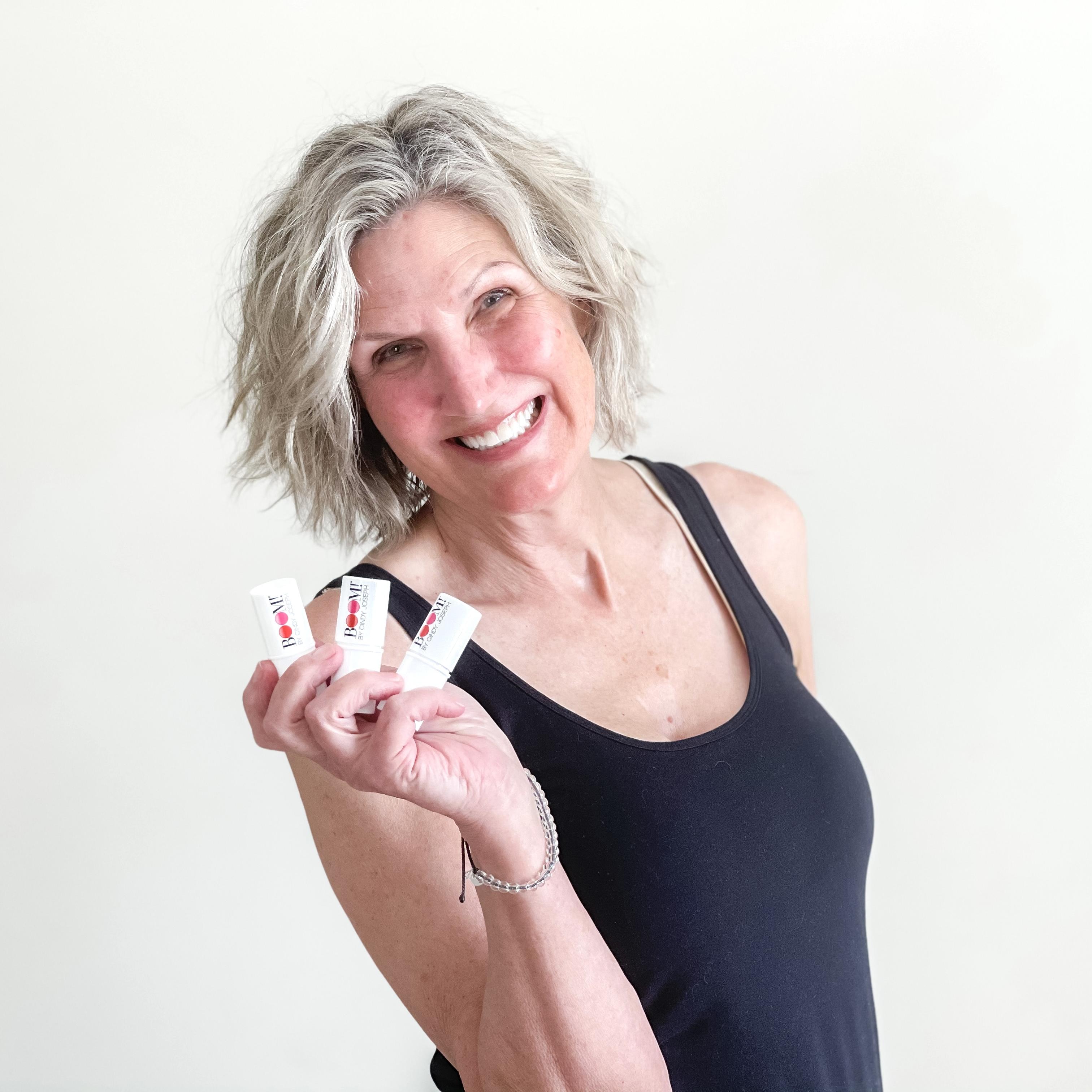 She says, "I love that I have a routine that serves me now. I don't have to serve my routine… I am free to be me. And you are free to be you."

We love that Kim's pro-age mindset has given her more freedom. 
Tell us what you think. Do you relate to Kim? Have you embraced your age or silver hair? If so, when?
CHECK OUT OUR MOST POPULAR CONTENT