Kakyo Says: "Less Makeup Is More."
Kayko is at a place where she can say "this is me, and I love it." 
For Kayko that attitude means wearing less makeup. In fact, she says "less makeup is more" as you age. 
Watch the video or read on to find out why.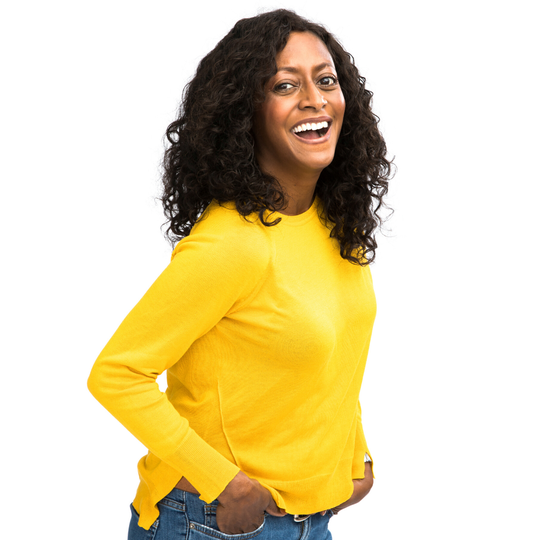 Video Transcript:
I have a very amazing makeup story.
I model and I've actually been going to auditions a lot. I didn't realize until I went to my last audition that I wear way too much makeup. I look much older than I am. I look overdone and it just ages me.
I just realized that less is more, especially once you get older. And that's why I'm really excited about Boom.
I was really nervous when I was in the makeup room just now, because I do have a pigmentation that I've had for my entire life. It's funny because it's grown as I've gotten older. My Mom said when I was little that it was because she ate a lot of grapes. Now I know she's lying. She didn't eat a lot of grapes. I just had big pigmentation.
And you know what? It's okay. I've embraced it now. It makes me a little bit more unique. Maybe people will remember me more. And I kinda like it now. I used to hate it. I used to cover it up so much. 
Now I'm just going to be free and be like "this is me, and I love it."
Want to hear more from Kayko?
Check out her life story. You'll hear why she's never been happier. 
You can also hear Kayko's take on dating at this age. In this video, you'll also hear the funny story of how she met the 53-year-old she's seeing. 
What do you think of Kayko's take on makeup? Do you believe less makeup is more at this age? Are you using Boom to create that "less is more" look? 
Let us know in the comments!
CHECK OUT OUR MOST POPULAR CONTENT