How to Love Your Favorite Features More With Boom
How to Love Your Favorite Features More With Boom
How do you think about makeup?
Depending on which messages you heard as you grew up, you might look at makeup as a way to hide or disguise a part of yourself you don't like very much. 
Many of us grew up learning how to use makeup to cover acne or rosacea, make our noses appear thinner or our cheekbones higher.
But makeup has another side—one that's less focused on hiding the parts of ourselves deemed "less than" by some faceless beauty standard. 
Makeup can be used to express yourself and your mood. It can be used to play and have fun. 
It can also be used to draw attention to the features you love most.
Instead of hiding what you dislike, emphasize what you love
We suggest using makeup in a new way. Instead of hiding what you don't like, use makeup to emphasize and enhance the features you love. 

First, take a look at your face in the mirror and decide what you love most about it. It might be your eyes, your nose, your lips, your cheekbones, your beautiful skin—or all of the above. 
As you apply cosmetics, think about enhancing those favorite features to bring your natural beauty forward. 
Not sure where to start? Below we share some tips for emphasizing beautiful eyes, lovely lips or a gorgeous complexion.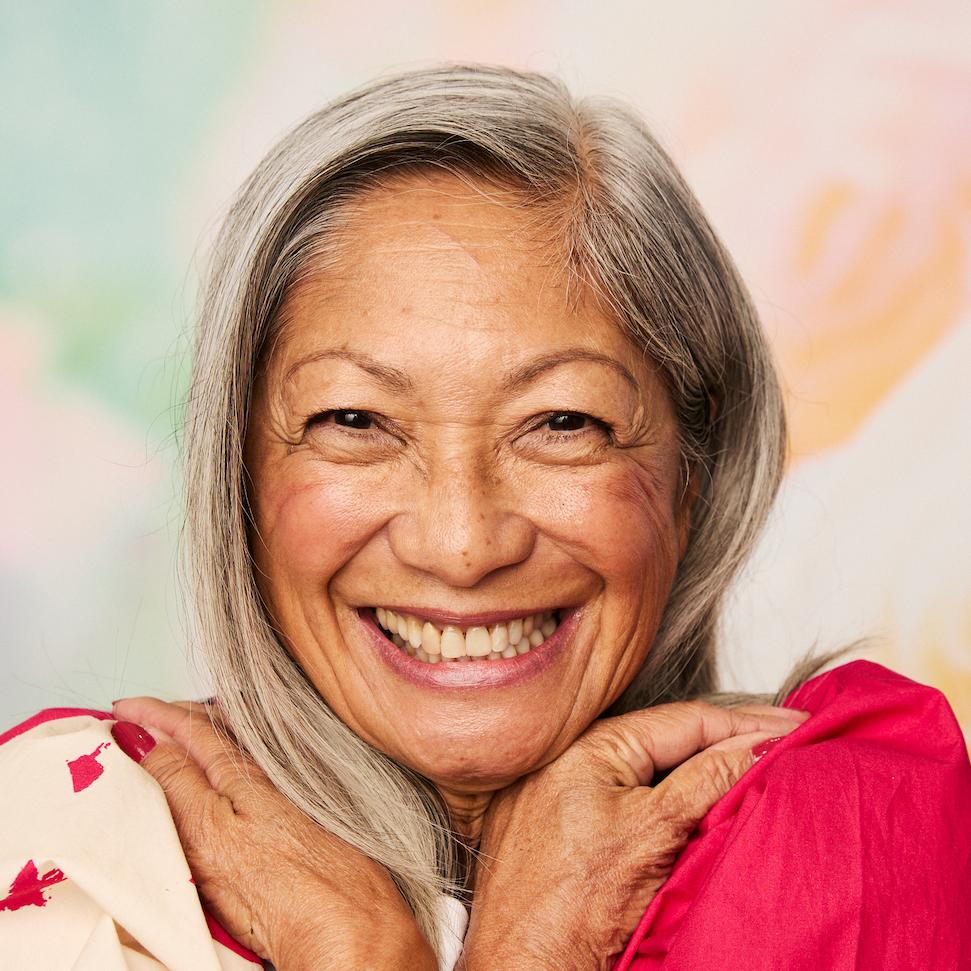 Eyes that shine
If you love your eyes, you're not alone. For many, it's their favorite feature. It's also often the first thing others notice about you. 
To highlight your eyes, begin with a light-enhancing eyeshadow, like Boomstick Glimmer®. 
Unlike powder cosmetics that can accentuate fine lines, this cream-based cosmetic stick draws attention and light to your eyes—not your makeup. 
Next, add a layer of mascara. We suggest Boom Bright™, our non-clumping, non-flaking mascara. 
Boom Bright lengthens, separates and defines the shorter, more delicate lashes we tend to have as we age for a beautiful pop of definition. 
This hypoallergenic, water-based mascara lasts all day without clumping or flaking, but still comes off easily at night to protect your delicate lashes. 
Last, lightly define your brows to help frame your eyes. 
We suggest Boom Brow™, our brow shaping mousse. Designed for ease of use, this lightweight mousse brushes on in moments to add subtle definition, volume, shape and color enhancement to your brows. 
Available in two versatile colors, Boom Brow also holds your brows in place for all-day comfort. 
To apply Boom Brow, use the ergonomic applicator to brush it into your brows in an upward and outward direction. 
Want more volume or color? Just add another layer when the first has dried.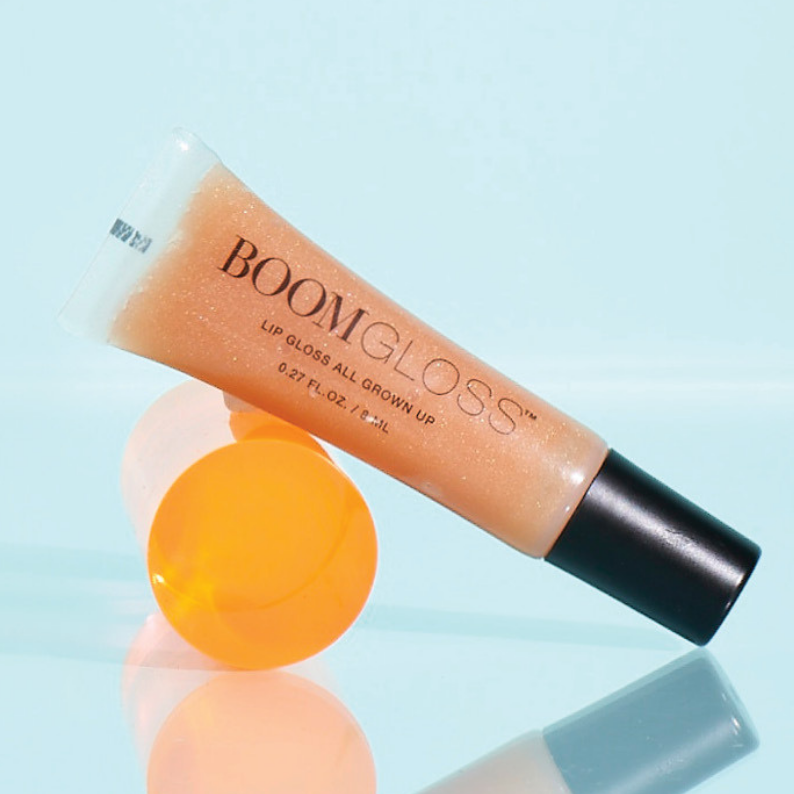 Luscious lips

Got lovely lips? Rich, moisturizing lip products can help them look even better. 
First, apply your favorite lipstick. If your lips tend towards dryness, stick with a creamy, moisturizing lipstick like Boomstick Color® or Boomstick Rose Nude™.
Next, emphasize your lips' shape and fullness by applying a creamy highlighter, like Boomstick Glimmer, to your cupid's bow and the center of your lips. 
Last, apply a layer of moisturizing Boom Gloss™. This translucent gloss seals in color and moisture with a subtle, sophisticated shine that's just right for pro-age women. 
Glowing skin
Are gorgeous skin and a glowing complexion your favorite features? Lucky you! Boom can help you enhance them.
First start with a luxurious moisturizer, like Boomsilk®. Made with certified organic extra virgin olive oil, honey and beeswax, Boomsilk soothes and hydrates your skin for a dewy, soft finish. 
Next, apply Boomstick Color to the apples of your cheeks and use your fingertips to blend. Want a sun-kissed look? You can also apply this creamy Boomstick to your forehead, neck and décolletage for an all-over glow. 
Prefer a softer, rosy glow? Try Boomstick Rose Nude instead. This creamy Boomstick adds instant rosy vibrance to your skin.
Last, dab Boomstick Glimmer under your brow bones and on the tops of your cheekbones and blend. This creamy highlighter brings out the radiance of your skin with subtle shimmer and a natural-looking glow. 
These tips will help you bring out the beauty of your favorite features. Going out for a special occasion? You can combine any or all of these tips together for a look that really wows. 
Tell us… How do you emphasize your favorite features? 
CHECK OUT OUR MOST POPULAR CONTENT