How to Build Safe, Meaningful Friendships Online

How to Build Safe, Meaningful Friendships Online

Humans are inherently social creatures. 
We're hardwired to seek companionship. Healthy friendships—especially with other pro-age women like ourselves—help support our physical, mental and emotional well-being. People with active social lives often live happier, fuller, more pleasurable lives.
Healthy online friendships can be an important part of your social circle—especially when it's difficult to meet up with friends in person. The internet gives you the opportunity to meet new people and make friends you can reach at any time of day or night. 
The virtual world also makes it easier to meet people with different backgrounds and stretch beyond our comfort zones. 
Building meaningful online friendships might be tough at first. Maybe it takes a little longer to feel connected with others in ways that feel "real." It might also be difficult to interpret someone's tone or intention through text on a screen.

Clarifying your goals first can help you find the right fit. Before you start your search, ask yourself questions like: 

What kind of online friendships am I looking for? 
What's my goal in cultivating these relationships?
Who do I want to be online?
The answers to these questions can help you decide where to look for your online community and how to approach others online.

Making Connections
The internet is a vast place, where you can find a community for every possible interest. But when there are so many options available, how do you even know where and how to start?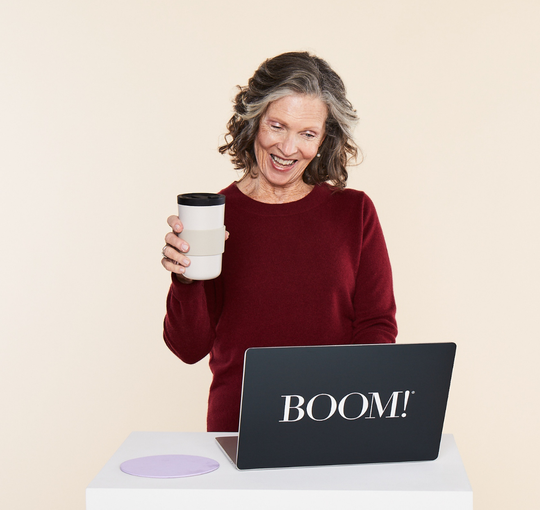 One easy place to begin is by searching for people or communities you're already connected with.

Try reaching out to friends you haven't spoken to in a while, like those from a book club you used to belong to or who live in cities you've called home in the past.

If you browse online alumni groups, you may even find friends from your high school or college days you've forgotten or lost touch with. 

With these friends, you already have some shared history and a place to begin the conversation.
If you enjoy an activity like cross stitch, painting or dance, you can look for community groups that share your interests. Many fascinating, pro-age women have connected with one another on Boom's Facebook page, during Boom Ladies' Night and on Instagram.
Or, if you're passionate about travel, art or music, discussion groups on a forum like Reddit, Proboards or Discourse might serve your needs. There are even online services built for finding friends in your area, like Bumble BFF and Meetup. 
Want to learn something new and meet new people? Sign up for an online class. The class setting provides an easier way to break the ice. If you take a class through a local community college or university, you're also more likely to meet people who live near you.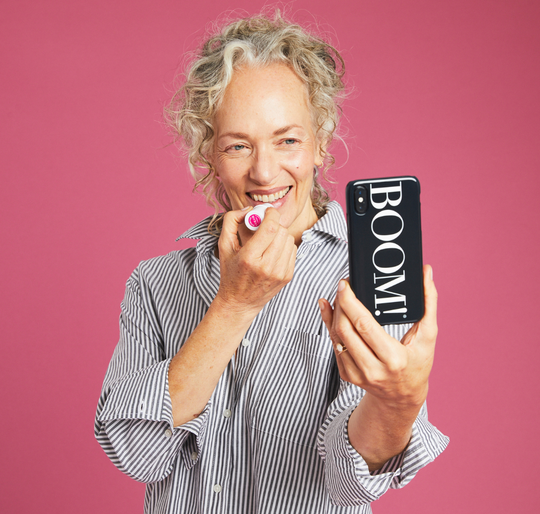 Get or Give Advice

Feeling shy?
Whether you're an introvert or extrovert, joining online conversations can feel daunting.
Going into a conversation with a purpose can help lessen social anxiety. Ask for help with something you're new at or offer advice on a topic you're knowledgeable about.
If you're an expert knitter, offering your assistance to beginners in a knitting group can help you feel more confident and provide the comfort of familiarity while you learn to navigate online relationships. Just a beginner yourself?
Try asking questions of the more experienced community members—they'll likely relish the opportunity to give their input! 

Giving and receiving help is a great way to meet and connect with others and feel good about your contributions in the world.

Deepening Relationships Online

Are you hoping to build deep, personal relationships online? 
Just like in person, online relationships develop faster when you're sharing real conversations.
To build deeper, more meaningful friendships with others online, look for groups that are interested in discussing profound topics. You might find such conversations in journaling or meditation communities. 
If you're searching for support on a particular issue like grief or illness, you may find online support groups helpful. 
Just as you can't expect to stay close to in-person relationships if you don't put in the time, your online friendships will require investment.

When getting to know your new online friend(s), take interest in the other person or people, show up often and really engage in the conversation. Revealing your true self—in ways that feel comfortable—will help deepen your online relationships.

Finally, remember that communicating online is different from communicating in person. When you're meeting with friends online and off-video, the important element of body language is absent. Someone's intended tone can be hard to read. Give others the benefit of the doubt whenever possible—this will help you, and them, feel welcome.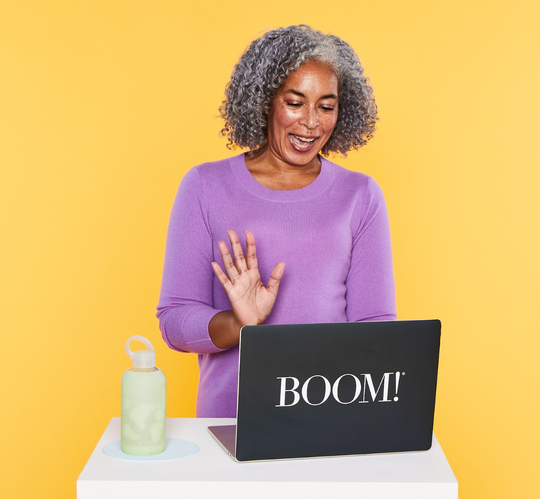 Online Safety

Experts advise that you keep personal information private, including your address, full name and phone number, and never share any financial information. 

When posting photos, try not to share images that might reveal your location, like where you live or work—at least until you know who you're connecting with.

Trust your instincts. If you suspect fraud, disengage or double-check with an official source. You can also report fraud and scams to government officials.

As you build your online friendships, you'll find that they can feel as deep and fulfilling as any other relationships. The energy and kindness you bring makes you a wonderful friend to know—online or IRL (in real life).
Have you made friends online? How did you build those relationships?
CHECK OUT OUR MOST POPULAR CONTENT