Vicki Lambert is a 57-year-old former teacher and long-time water fitness instructor in Minnesota. She's also a frequent solo traveler who recently became a certified diver in Hawaii.
This active woman isn't afraid of her age—she embraces it and takes pride in calling herself an "elder" now.
Today, she invites you to join her for her evening skincare routine. 
Find out which Boom this intrepid adventurer chooses to renew her skin in the video below.
1. "I love, love, love this exfoliant."
Vicki's evening skincare routine begins with Boom Scrub™, our deep pore cleanser and exfoliating wash.
She likes to apply it first, then let it sit on her skin to deep clean pores while she brushes her teeth. That's a great tip for those of us who feel too impatient to wait five minutes. 
As she washes Boom Scrub off her skin she says, "It smells so fresh, and my skin feels so clean and soft. I love, love, love this exfoliant."
Boom Scrub exfoliates with oat kernel flour rolled in jojoba esters, a natural emollient. These gentle ingredients roll across your skin to loosen dry, dead cells and reveal the fresher, softer skin beneath.
2. "...my single favorite product, Boom Nectar."
Next, Vicki applies her "single favorite product," Boom Nectar®. 
Made with a nourishing blend of essential oils, nut oils and botanical extracts, Boom Nectar moisturizes and hydrates the skin around your eyes, face, neck and hands. 
Vicki says, "I thought at first, it's just a little bottle. But then I realized, I don't even put a full squirt, not even a drop, barely, just a tiny, tiny, tiny drop and it's plenty enough."
Our concentrated formula doesn't contain any unnecessary extras or questionable ingredients like parabens or phthalates; just pure, wholesome, natural ingredients, all certified organic.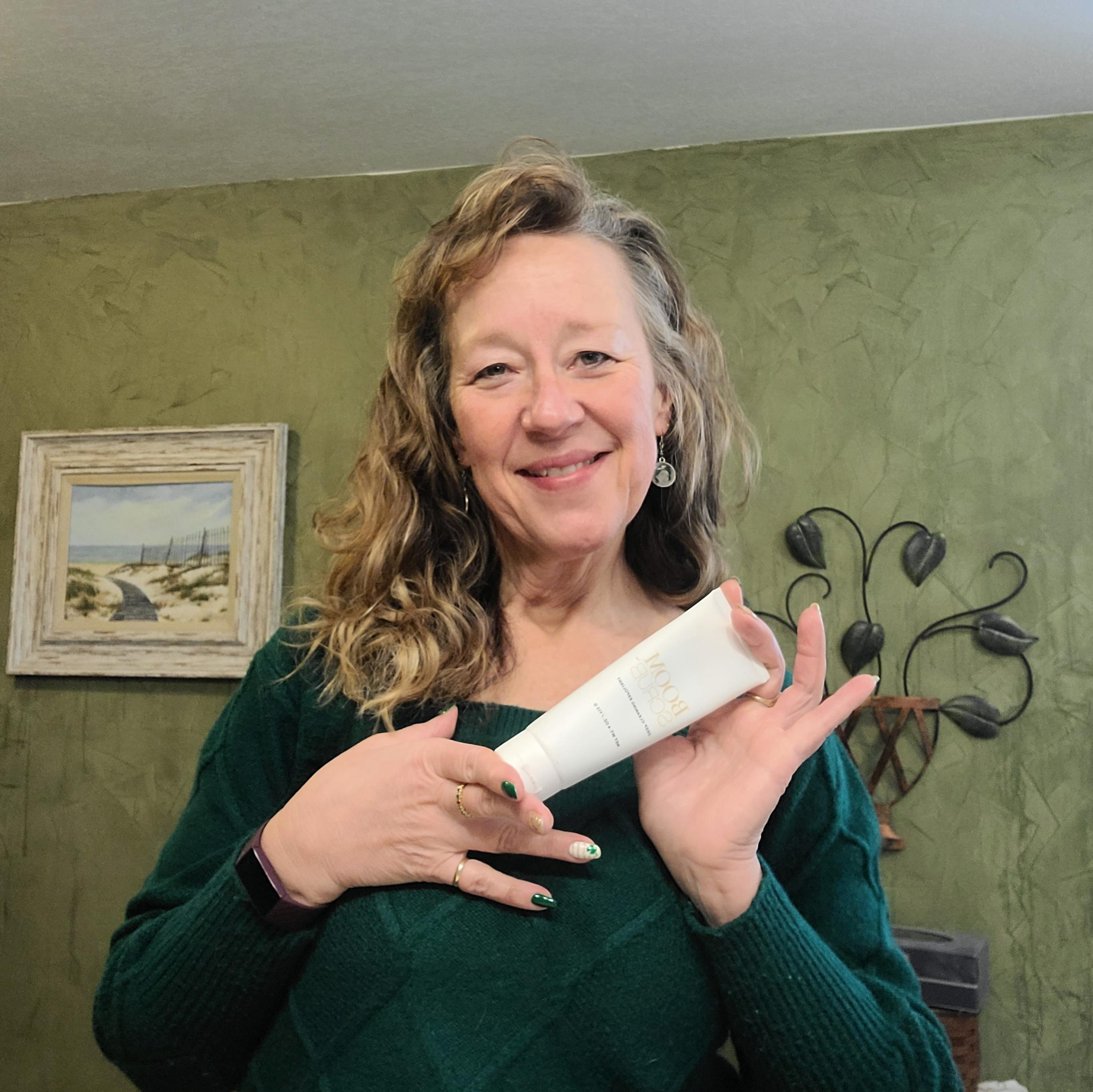 "My favorite part," Vicki says, "is how soft my skin feels after gently applying Boom Nectar."
3. Boomsilk for "beautiful, soft skin everywhere."
Applying Boomsilk® is the last step in Vicki's nighttime routine. 
This all-natural, organic moisturizer can be used anywhere on your body to soften, soothe and nourish your skin. 
Vicki uses it on her face to balance her skin. A side benefit? She loves the gentle (natural) scent.
"I've got just beautiful, soft skin everywhere," she says. After this last step, Vicki feels clean and fresh. 
"I have never felt like this," she adds. "In my nearly 60 years, I have never felt this amazing using any kind of a moisturizer or cleanser, ever."
We're so glad to play some part in her feeling so good. 
Tell us… What does your nighttime skincare routine look like? How does your skincare make you feel?
CHECK OUT OUR MOST POPULAR CONTENT