Deborah's Easy, Everyday Contouring Makeup
Deborah's Easy, Everyday
Contouring Makeup
Deborah Christensen, today's featured Boom Ambassador, hails from Alberta, Canada.
With her sensitive skin and active lifestyle, this former Zumba instructor carefully chooses what goes on her face. Deborah prefers simple, natural-looking makeup with high-quality ingredients. 
That's why she loves Boom. 
"Everyone should know about these products because they have totally changed my life," Deborah says.
Today, Deborah demonstrates how she creates her breezy daily look with Boomstick Trio®, complete with subtle contour and radiant glow.
Watch the video below for Deborah's step-by-step demo.
1. Moisturize with all-natural ingredients.
Deborah begins her daily makeup routine with Boomstick Glo®, our all-natural moisturizer in a convenient stick. 
Boomstick Glo contains olive oil for superb moisture, honey for its humectant properties and beeswax for a natural occlusive layer that keeps moisture in and impurities out. 
She glides Boomstick Glo across her forehead, down her nose, under and around her eyes, along her chin and "lovely smile lines." Then, she gently smoothes it into her skin for a visible, dewy glow.
2. Add easy, blendable color.
Next up is Boomstick Color®, our sheer, universal, berry-colored cosmetic designed for all skin tones. Deborah uses this multitasker for lipstick, blush, bronzer and contour color.
She says, "Put Boomstick Color everywhere the sun would touch your skin, if you were exercising and feeling a little flushed after or if someone told you a joke and you blush. Those are the natural spots that you want to highlight."
She applies Boomstick Color to the apples of her cheeks and blends it up around her eyes, then to the sides and end of her nose "for a contouring effect." Next, Deborah applies some along her forehead, the bottom of her chin and sides of her neck.
Lastly, Deborah uses Boomstick Color on her lips. 
"I like to use a brush because I have a very small, light-colored upper lip," she says. "Take some Boomstick Color, outline your top lip, fill it in, and there you have it—a beautiful, natural-looking shade that enhances your smile. "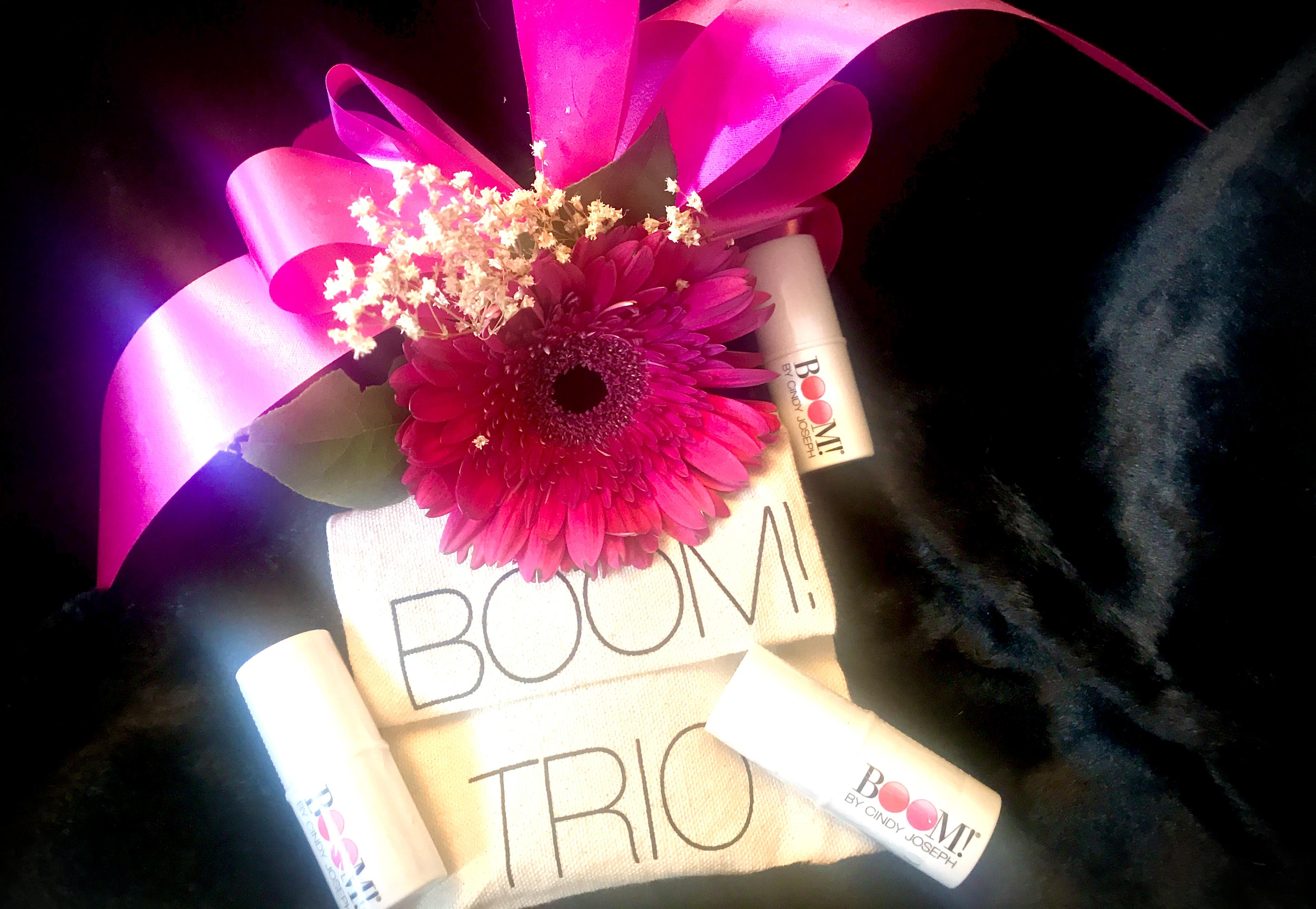 3. Finish with some shimmer.

Boomstick Glimmer®, our pearlescent highlighter, is "a real favorite," Deborah says. "I don't always use it every day but I most often do because it's very subtle."
She applies this creamy cosmetic under her browbones and along her cheekbones, dabbing it onto her chin and the edge of her upper lip.

She also applies Boomstick Glimmer down her nose for enhanced definition. 
"I really like it. It really does help my eyes pop...and my cheekbones," Deborah says.
For extra shimmer in a low-cut top, she applies Boomstick Glimmer along her collarbones. 
"And there you have it," Deborah says. "Three little sticks, three or four minutes and your face is ready to help you go and face whatever you're going to do today."
We love Deborah's radiant glow.
What do you think of Deborah's tips? Do you incorporate contouring into your daily makeup routine?
CHECK OUT OUR MOST POPULAR CONTENT