At BOOM!, we know that being pro-age can make life better because we've seen the proof.
Hundreds of women have shared their stories of embracing silver hair and natural beauty, finding love after 50 and beginning new adventures and second acts later in life. 
But can being pro-age actually help you live longer? Recent evidence suggests it can.
A new study published in 2022 followed over 150,000 women between the ages of 50 and 79 for 26 years.
During that time, information was collected on health factors, demographics and behaviors. They also measured levels of optimism through surveys.
The researchers found that high optimism was linked to a 5.4% increase in lifespan and a 10% greater likelihood of living to 90 or beyond. 
This link held regardless of health conditions, socioeconomic status and even behaviors (like drinking or diet).
This suggests that optimism and a positive outlook could be major contributors to living longer. 
The study also confirmed that these women lived healthier for longer. 
Researchers speculate that positivity and optimism improve our resiliency, helping us to bounce back from injury, illness and challenge more quickly.
All of this is great news for our Boom community since that's what being pro-age is all about.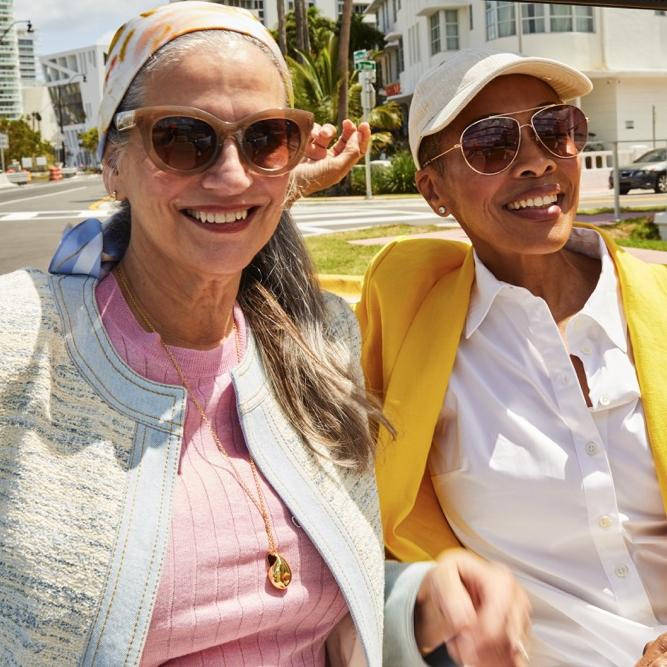 Pro-age women embrace a future full of possibilities, health and vibrancy at every age. 
We're also able to find pleasure and joy even in the face of challenges.
Best of all, research shows that optimism is modifiable, which means that even those of us who aren't naturally optimistic can learn to be more positive.
All of that adds up to a healthier and longer pro-age life. 
Tell us… What do you see as a benefit of being a positive, pro-age thinker?
CHECK OUT OUR MOST POPULAR CONTENT