Choosing Beauty for Fun, not Fear

BOOM!'s founder, Cindy Joseph, was an inspiration in everything that she did. 
From her gleaming silver hair to her personal style to her brilliant smile, Cindy exuded confidence and joy, inspiring thousands of women to adopt a pro-age mindset.
Cindy also taught us to live for fun, not out of fear.
She recognized that when it comes to beauty products and techniques, many women are motivated by fear of looking their age.
Because Cindy knew that women become more—not less—with age, she encouraged us to make decisions about our beauty routines from a place of pleasure and fun instead.
"What I like to tell everyone: If you have silver hair or crow's feet or gravity dragging your skin down—that's a great thing," Cindy said. "It means you've lived. You have wisdom."
"Now, if you're thinking about cosmetic surgery," she continued, "or even just dying your hair, ask yourself: What is motivating you? Are you doing this for fun or out of fear? If it's for fun, and you're celebrating your life, go for it. If you're doing it out of fear, reevaluate what you're doing."
But why does it matter whether we're motivated by fun or fear? Read on to find out.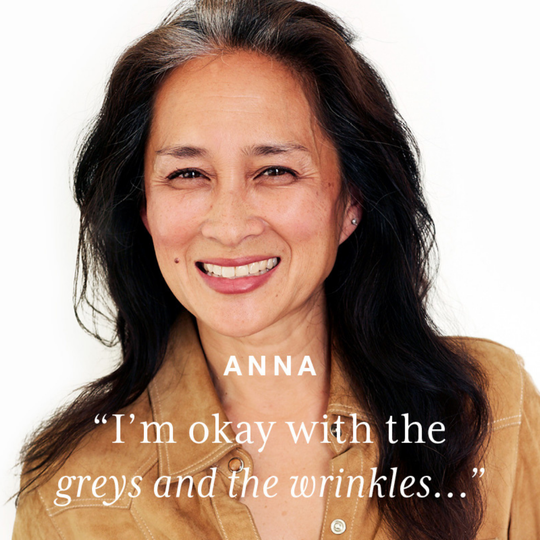 How We React to Fear
Our miraculous bodies have evolved over thousands of years to protect us from harm.
When we're afraid, our bodies respond. Cortisol is released, causing breath and heart rates to increase. Our muscles tighten and peripheral blood vessels in our skin restrict. Insulin is released to prepare us for quick action. 
All of these physiological changes prepare us to fight or flee the danger we perceive.
Shifts in the way we live now mean we rarely confront imminent life-and-death situations anymore. Yet our fight-or-flight response is slow to change.
In the absence of immediate threats, we often become anxious about future or theoretical threats instead.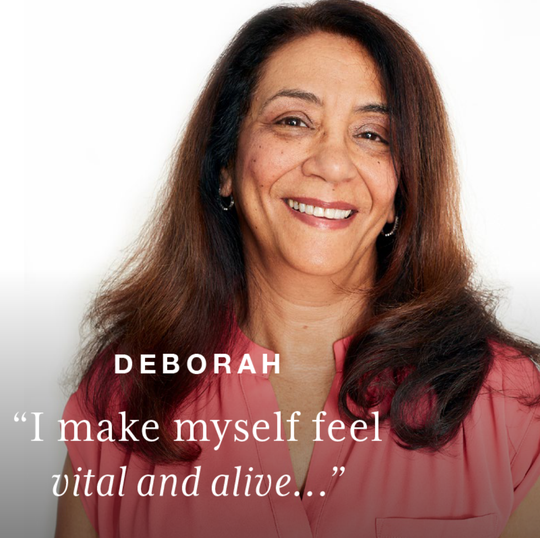 How We React to Fun
Fun, joy, pleasure and happiness, on the other hand, trigger a cascade of positive reactions in our bodies. 
When we're happy or excited, the skin flushes as blood rushes to the surface, increasing circulation. That speeds cell turnover and repair—in addition to creating a flattering glow. 
Happiness boosts the immune system, keeping us healthier longer. Cortisol release is dampened, which decreases inflammation and even helps us sleep better.
When we're having fun, our bodies release serotonin, endorphins and oxytocin, which make us feel good, deepen our bonds with others and cause us to seek out more pleasurable experiences.
Digestion, metabolism and energy levels all improve when we're happy.
Studies show that happy people instinctively eat better and exercise more, creating a feedback loop of health and happiness.
What Does Fear Have to Do with Makeup?
The messages we hear all day, every day have a big influence on how we think and feel.
We're bombarded by anti-aging messages on television and in movies, books, ads and magazines. As a result, we often internalize messages about what women over 50 should look like, wear and do.
Cindy Joseph recognized the effect these messages have on women. She began the Pro-age Revolution to counteract anti-aging culture and help us embrace ourselves and our beauty at every stage of life.
After decades as a makeup artist and later as a model, Cindy also understood that how we look is deeply dependent on how we feel.
"If you're motivated by fear, the fear is going to show through," she said. "Your joy, your happiness, your self-confidence is what makes you beautiful.
Choose Fun
That's why Cindy encouraged us to choose fun and pleasure over fear in every part of our lives, including our makeup and skin care habits.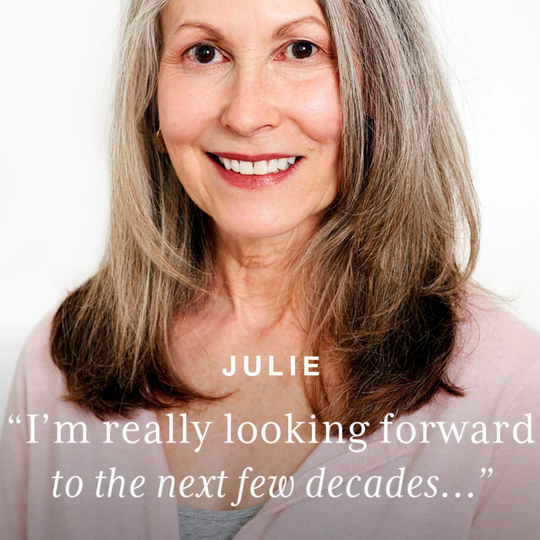 Of course, that doesn't mean we can't choose to dye our hair or get botox or anything else. "There are no 'shoulds' here," Cindy said. "Everything is open. You go for it!"
"You have to do what's right for you! If you want to have a purple mohawk, and it makes you happy, do it! But notice what's motivating you. Are you doing it out of fun or out of fear? You're in control. Do it because it makes you happy."
We hope you'll choose fun and pleasure every day of your life.
Tell us… What do you think of this pro-age lesson? How do you choose fun over fear in your life?
CHECK OUT OUR MOST POPULAR CONTENT