Boom Skin Cycling: A Gentle Version of a New Skincare Trend
Boom Skin Cycling:
A Gentle Version of a
New Skincare Trend
Have you heard about the trendy skincare routine called "skin cycling?"
Skin cycling is a process intended to help shed dead, rough skin and promote new skin growth by cycling between an exfoliant, a retinoid and a moisturizer over a four-day period.
Some of these routines call for chemical exfoliants, like AHA or BHA, and topical retinoids, which are vitamin A derivatives.
Side effects of these products can include burning, rash, redness, itching, irritation, peeling and even blisters and welts. They also greatly increase the skin's sensitivity to the sun.
As we age, our skin becomes thinner, drier and more delicate. It often becomes more sensitive as well, making many chemical exfoliants and retinoids too harsh for women in their 60s, 70s, 80s and beyond. 
We suggest gentler care for aging skin to avoid unpleasant side effects. 
The cycle described below will leave your skin softer and smoother without the risk of itchy, scaly, red or irritated skin.
Day 1 - Exfoliation
At night before bed, wash with Boom Clean® to remove makeup, dirt and other impurities from the surface of your skin.
You'll use this gentle cleanser every night to prepare your skin for the other steps in the cycle. 
Then apply Boom Scrub™ to wet skin and gently massage. Leave Boom Scrub on for five minutes to deep clean pores and remove dead, dull cells to reveal softer, smoother skin beneath.
Boom Scrub's exfoliating agent is oat kernel flour rolled in jojoba esters.
Rather than cutting or gouging, these round particles roll across your skin, breaking up dead cells so they can be washed away. 
Finally, moisturize with all-natural Boomsilk® before bed to wake up to dewy, fresh skin.
Day 2 - Skin renewal
On night two, after cleansing, apply vitamin-packed Boom Gold™, our all-natural facial oil. Gently tap Boom Gold into the skin around your eyes, nose and mouth. 
Then apply a few drops of Boom Nectar® to your whole face.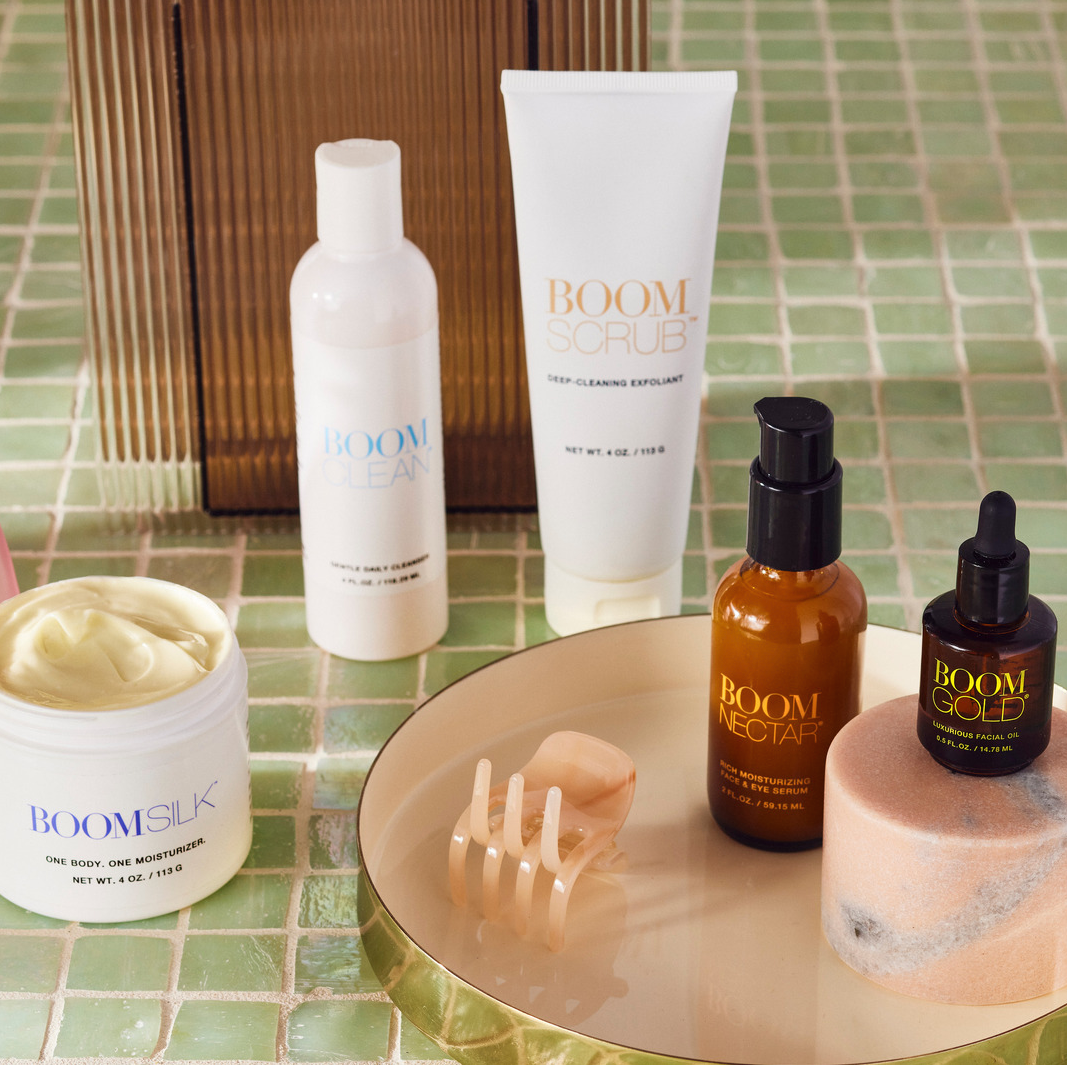 This rich, moisturizing serum contains all-natural ingredients chosen for their vitamins, oils and emollients. 
The vitamin A in these liquid moisturizers comes from natural plant ingredients like raspberry seed, grapeseed and rosehip oils and is converted in your skin to a more dilute and gentle form of retinoic acid.  
These luscious serums support and refresh your skin with natural ingredients that won't overwhelm, damage or dry out your skin. 
Days 3 and 4 - Skin rest and moisture
The next two evenings, cleanse then apply all-natural Boomsilk. This allows your skin to rest and regenerate. 
Each morning, you should apply a gentle sunscreen to protect your skin from the sun's damaging rays.
We suggest Boom Sun™, our SPF 30+ sunscreen made with a gentle mineral filter and moisturizing natural oils. Your skin will be softer, smoother and more radiant with every cycle you complete.
What do you think about skin cycling? Will you try it or something like it?
CHECK OUT OUR MOST POPULAR CONTENT