We really love our core community—the women of the Pro-age Revolution. 
Often, however, our customers share with us how other people in their lives enjoy Boom too, including husbands, dads, kids and grandkids.
Today, we're highlighting a few of those stories to show you some of the ways your loved ones can Boom. 
Enjoy these stories that show that Boom is for everyone.
Boom for Dads
Janet sent us this story about sharing Boom Cotton® with her 94-year-old father and how it helped him feel good around company again. 
"My father is 94 and my mother is 88. My dad doesn't like to shave much these days because of the terrible condition it leaves his skin in. It's dry and he has huge shavings of skin coming off his face. He has a moisturizer, but after an hour the skin starts peeling very badly again. 
I applied Boom Cotton to his face and eight hours later I had him look in the mirror at how nice his face still looked. No peeling at all and beautifully moisturized.
So I gave him your product when I left and ordered more for myself.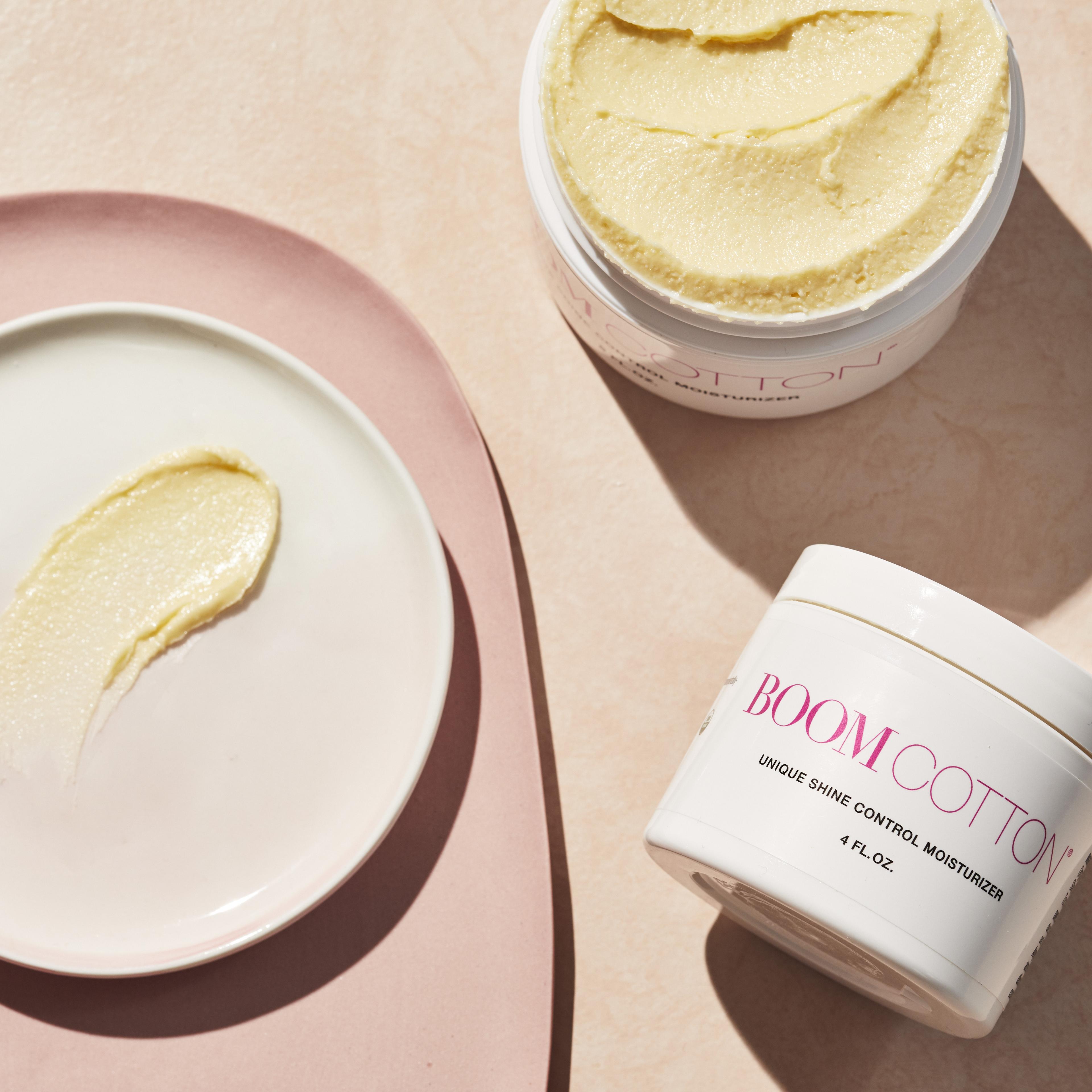 The next time I visited, the Boom Cotton was gone. He used it all. I now buy my dad your product for his face. 
My dad wasn't shaving because he hated the way his skin peeled in front of company. At 94, that was still important to him."
Boom for Husbands and Partners
The next story comes from Kim, who now buys the largest size of Boomsilk® so there's enough for her and her husband. 
"I absolutely love this moisturizer! Perfect for the winter months when my skin becomes extra dry. I love the glow that I get when I put it on my face! I try to use all-natural products in my home and on my body so I'm really happy with the ingredients in Boomsilk. I originally bought the small tub to see if I liked it. Guess what? My husband started dipping into it. Promptly purchased the largest size since we're both using it now."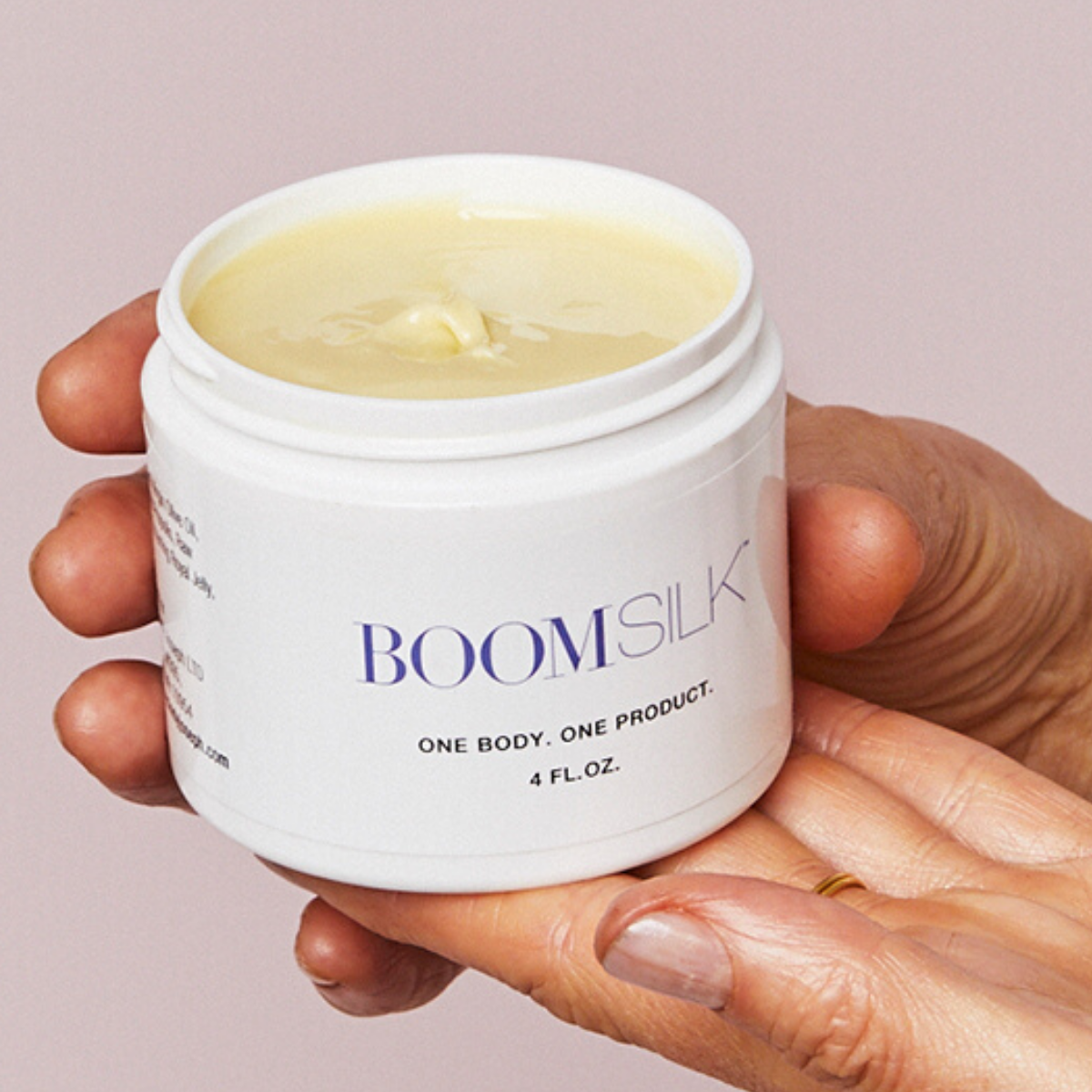 Jann shares how her "rugged" husband enjoys Boomstick Glo® so much he calls it "the good stuff."
"I use Boomstick Glo on my lips periodically throughout the day. My rugged husband puts his hand out for the Boomstick to apply to his own lips. He calls it 'the good stuff.' Oh the benefits of Boomstick Glo!"
Finally, Evelyn shares how her partner pooh-poohed Boom at first—until he tried it.
"My partner is always complaining about the scaly skin around his nose. I suggested he try some of my Boomsilk.
Of course, he gave me the 'look' and the phrase, 'This is for women.' My comment was 'Don't knock it until you try it.'
He applied it at bedtime for three days, and the scaly skin was gone.
I can see I will be ordering another jar soon. I have been using Boom for years, and they have been the best skincare products for me."
Boom for Sons
This story comes to us from Scott, who admits he "proudly stole" his mother's Boom—and promptly fell in love. 
"I'm a 27-year-old guy and I proudly stole my mom's Boomsilk after trying it. I then had to buy two more Boomsilk, two Boom Calm… and Boom Brow as a sorry gift."
Boom for Grandkids
Next, Geraldene shares how Boom Sun™ protected every member of her family from sunburn on a recent trip. 
"We just spent a week at the Lake of the Ozarks in Missouri. We were out on a boat or in the water every day. I used Boom Sun at least every couple of hours on my grandson (age 7), my daughter (age 40) and me (age 72). We all got a tan but none of us got a sunburn—so we had no miserable days. I have to say I was really impressed with it and very pleased."
Then Lynne explains why she keeps Boomstick Glo on hand all winter long for her grandkids. 
"Boomstick Glo is the best base layer for my skin and has helped prevent the dry and scaly patches I used to experience frequently in winter.
I also use it on my grandkids before they head out in the snow. They each have a Boomstick Glo in the seat pocket of the car so they can treat dry lips and chapped cheeks when I pick them up from school. Boom for the whole family!"
Boom for All
Finally, Reshaun and Carole share how everyone in their families enjoys Boomsilk and Boomstick Glo.
"We have been using Boomsilk for a few years now and love how it protects our skin in the dry winter season. I have children aged 13–18 who all use Boom, and my husband has it on his nightstand. Great product!"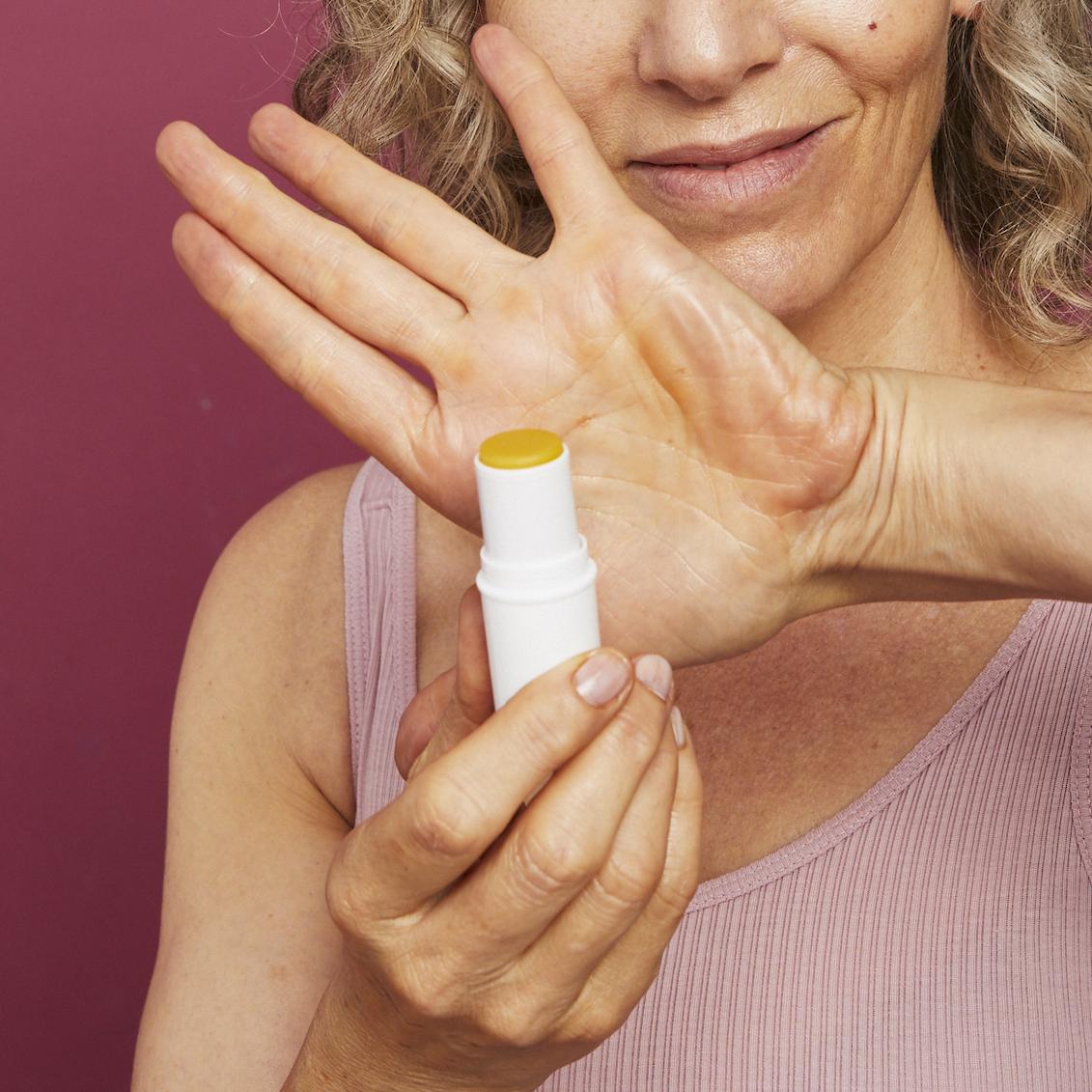 "I've been using Boomstick Glo for years. I put it on cracked skin and chafed grandkids. This last tube was requested by my daughter (40) because it protects her skin from the chlorine in the pool. She can't go in the pool anymore without it!"
Now we'd love to hear from you. Does anyone else in your family use Boom? Share your story in the comments below.
CHECK OUT OUR MOST POPULAR CONTENT