Boom Bright's Packaging: How to Upcycle Your Wand to Help Wildlife Conservation Efforts



Here at BOOM!, we care about the future of the environment. It's challenging, but it's also fun for us to think of innovative ways we can be better stewards of the planet. 
We're always selective about the ingredients that go into our products. We use sustainably sourced all-natural ingredients whenever possible—especially for our skin care. (It's been that way at BOOM! for the last 10 years.)
Beyond that, we're also starting to reimagine our packaging for all our products. 

For us, it was a no-brainer to use a sugarcane biopolymer to create the tube for our mascara, Boom Bright. This sugarcane tube does not depend on fossil fuels for production as regular plastics do. Instead, this eco-friendly tube relies on a regenerative agricultural system that supports healthy soils and increased biodiversity where it's produced. 
Best of all, when you're finished with your Boom Bright mascara, you can clean out this sugarcane tube and easily recycle it with your regular household recyclables. 


Boom Bright's mascara applicator is not quite as easy to recycle as the tube. This posed a challenge for us when we were designing Boom Bright.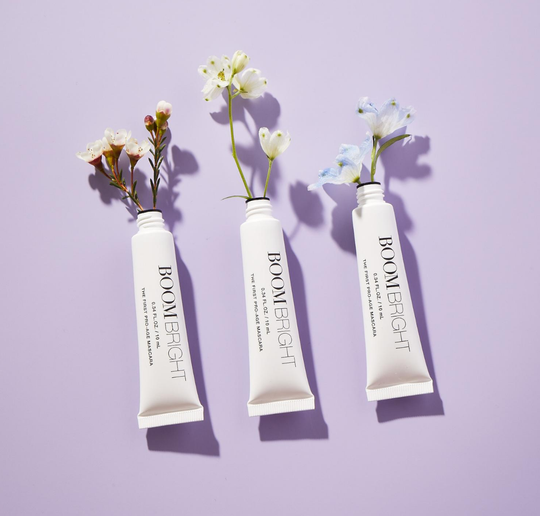 How could we manage the environmental impact of customers needing to dispose of their mascara applicator when they were finished with Boom Bright? 
Many times, cosmetic applicators—like mascara wands—are not recyclable because of how the components are engineered. During the product research and development phase of Boom Bright, we thought long and hard about this issue until we came up with the answer. 
Our solution: You can upcycle your mascara wand by donating it. In doing so, you can help us support an amazing cause to rehabilitate animals back into the wild.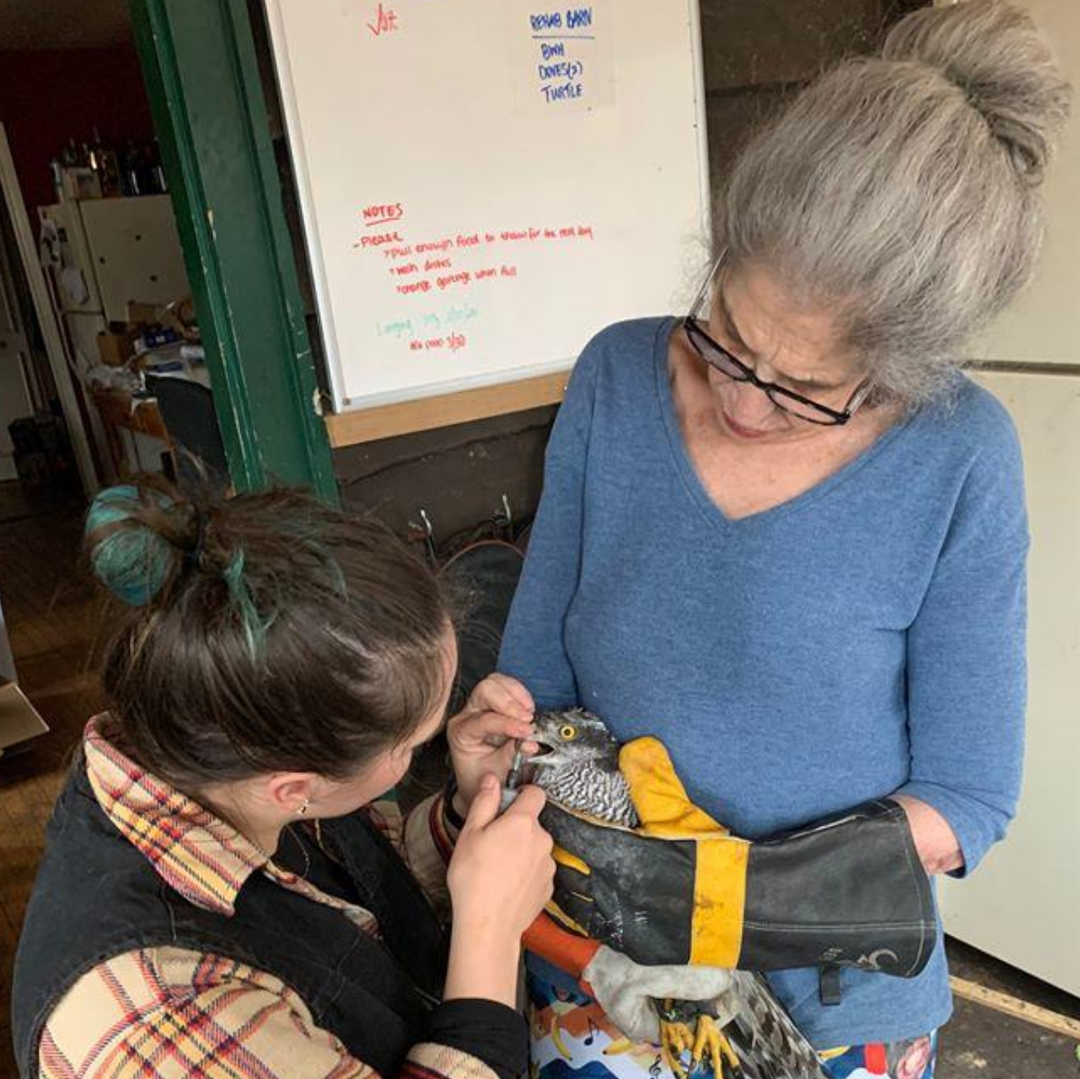 Did you know there are wildlife rehabilitation centers and refuges all over the United States and in Canada that accept cleaned, used mascara wands? These centers use these wands to clean the fur and feathers of wild, rescued animals.  


The program is called Wands for Wildlife. 

Boom Bright's wand just happens to be perfect for it. Our wand features combs that are extremely close together. This makes our wand ideal for removing fly eggs or larvae from animals or birds—especially in hard to reach places. That's important because this is often a critical step in reintroducing these beautiful creatures back into the wild. 
(By the way, many wildlife rehabilitation centers also accept cleaned out droppers in addition to wands. They use droppers to administer medicine. If you love Boom Gold, this is something to consider when you're finished with your organic facial oil.)
To get a little more inspiration about wildlife conservation efforts, we took a trip out to the Adirondack Wildlife Refuge and Rehabilitation Center to interview the founder, Wendy Hall. Along with being a dedicated conservationist, Wendy is a pro-age enthusiast too. (Notice her gorgeous silver hair.) 

We thought it would be fun to share with you the important work that Wendy is doing, along with many other wildlife rehabilitators across the country. 
Wendy grew up in Brooklyn, New York. She graduated high school with a GED and put herself through nursing school. 
She then began her career as a geriatric nurse. This experience truly helped shape her pro-age philosophies. She got to know many older patients whose outlook on life and inner beauty shined through. She told us it is what is on the inside that made these patients seem the most beautiful to her.


Aside from nursing, Wendy's other passion is wildlife. From the beginning, Wendy cared tremendously about wildlands, environmental conservation and the importance of protecting wildlife. Eventually, she moved to upstate New York to open the Adirondack Wildlife Rehabilitation and Refuge Center.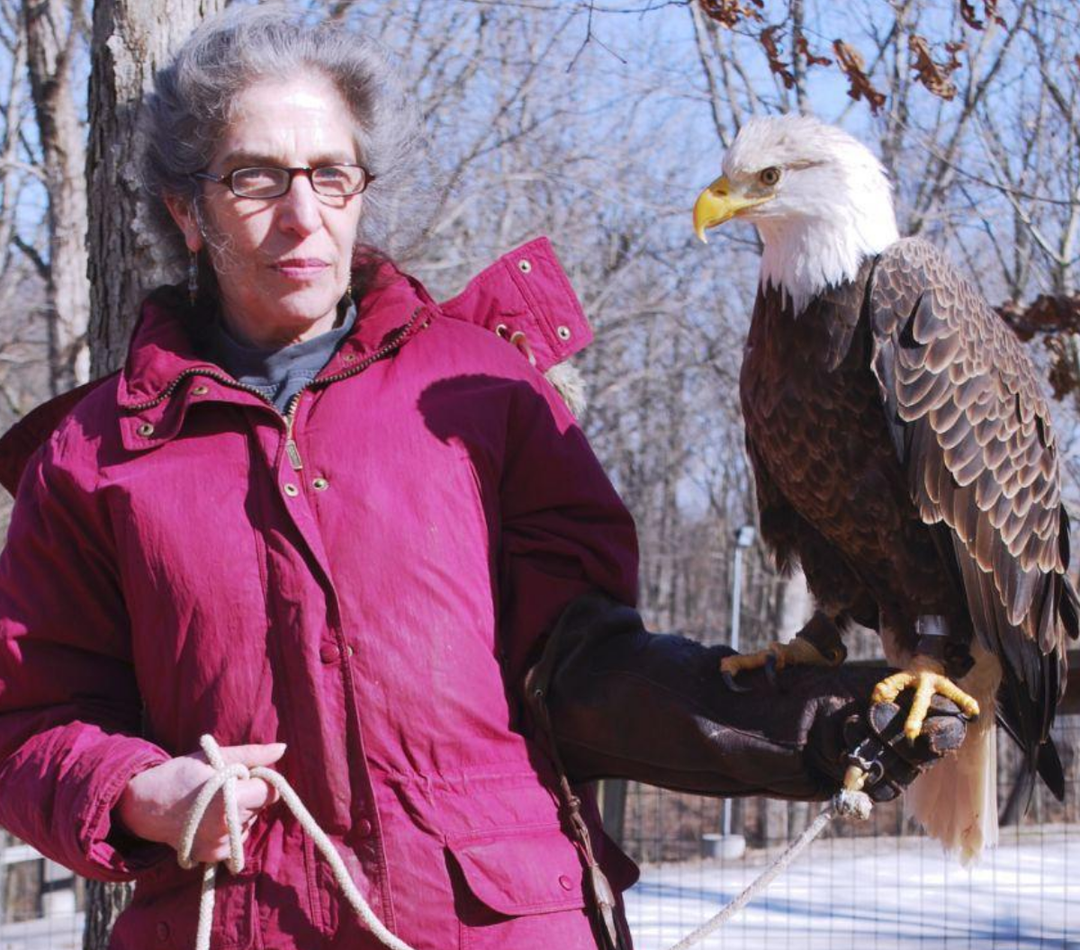 The Center functions as a spot where the general public can learn about certain species of wildlife and the critical roles each species may play in ecology. The Center also rehabilitates animals in need of care so they can be released back into the wild. 


The land where the Center is located uses many permaculture principles that require whole-system, ecological design to efficiently mimic the cyclic systems of nature. 
For instance, the bear indicator species on site have a vegetarian-based diet where their waste is used to help regenerate the soil.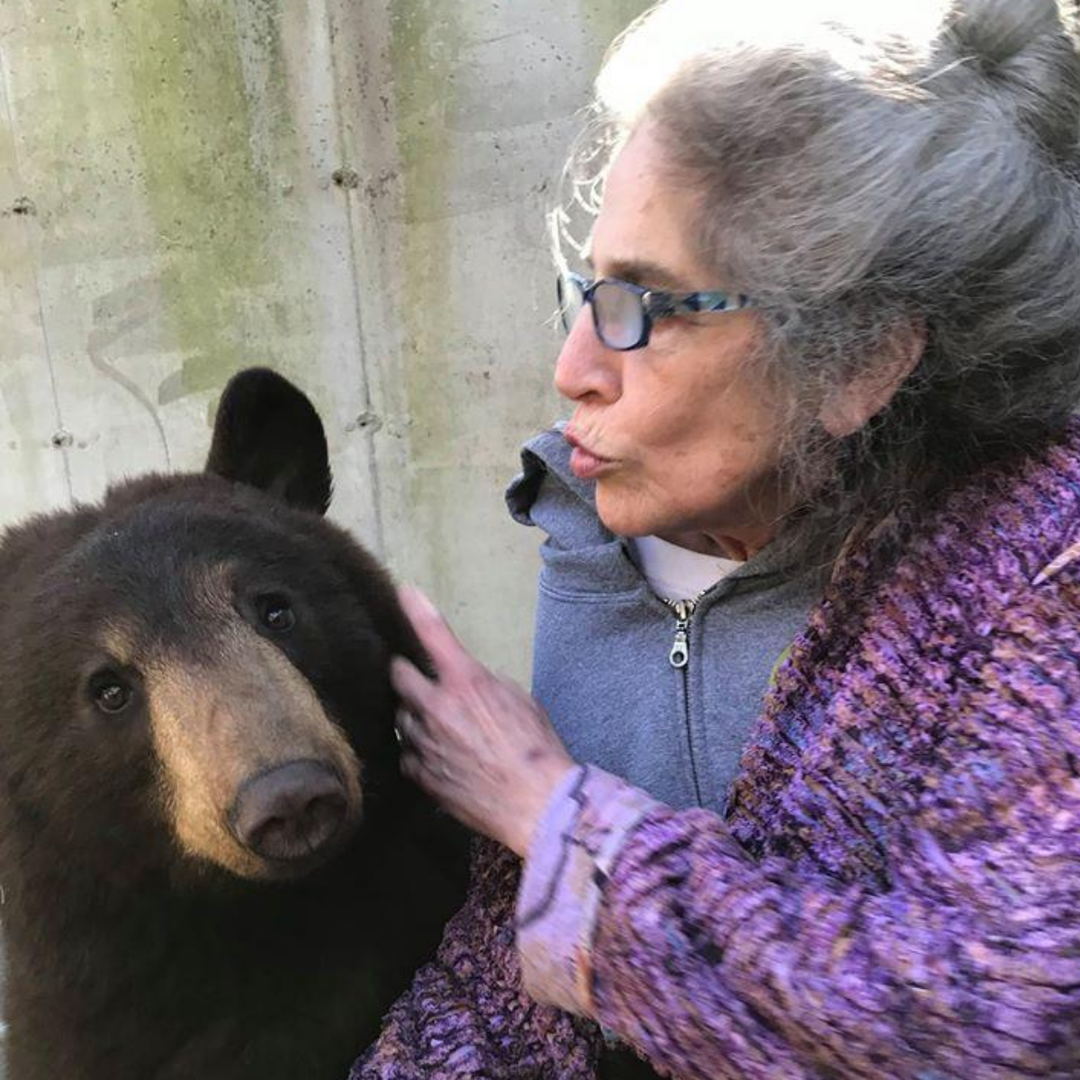 The Center also upcycles all their cardboard boxes to act as functional elements in the composting system they've created. The compost and resulting healthy soil help to grow food and sustain increased biodiversity. The forest on site helps to keep the water clean. 
Wendy believes, "People should have nature in mind when they create anything. People at the very least should be better earth stewards." 
Their center certainly emulates that philosophy.
We invite you to hear part of the conversation that Boom's Sustainability Expert, Marin enjoyed with Wendy. She talks about her own conservation efforts as well as how Boom Bright's wand specifically helps to rehab animals.
We hope you're as inspired as we were after we sat down with her. 
A Conversation With Wendy Hall
From the start, Boom has always cared about animals, which is why we choose ingredients that don't destroy habitats. It's also a major reason we are cruelty free and will never test any of our products on animals. 
We'd like to encourage our Boom community to upcycle Boom Bright wands or Boom Gold droppers to help rehabilitate animals back into the wild. 
In addition to the Adirondack Wildlife and Rehabilitation Center, there are so many wildlife rehabilitation or refuge centers throughout the country willing to accept these components. 


You can do a google search of centers located closest to you, or we've listed a handful below who will gladly accept them. 
If you are doing a google search, please reach out to the specific center to ensure their particular facility is willing to accept these. We hope you find this post informative and, as always, we'd love to hear your thoughts!

Centers Already Willing to Accept Boom Bright Wands and Boom Gold Droppers:


Adirondack Wildlife Refuge and Rehab Center:
977 Springfield Rd, Wilmington, NY 12997 
Evelyn Alexander Wildlife Rescue Center:
228 W. Montauk Hwy, Hampton Bays, NY 11946 
Aark Wildlife Rehabilitation and Education Center:
1531 Upper Stump Rd, Chalfont, PA 18914
Treehouse Wildlife Center Inc:
23956 Green Acres Rd, Dow, IL 62022
Wildlife Center of North Coast:
89686 Oregon Route 202 Astoria, OR 97103
What do you think of this? Are you taking steps in your personal life that benefit the health of the planet? If so, we'd love to hear what you're doing in the comments below!
CHECK OUT OUR MOST POPULAR CONTENT