LaJuan Carter-Dent: Pro-wisdom. Pro-now. Pro-self.
LaJuan Carter-Dent:
Pro-wisdom.
Pro-now. Pro-self.
Boom Ambassador LaJuan Carter-Dent is a professional singer-songwriter who has worked with Stevie Wonder and Celine Dion, among others.
She's also a vocal coach who helps her students find and embrace their unique voices.
LaJuan tried the Boomstick Trio months ago and fell in love. She appreciates BOOM!'s authentic and honest approach to beauty. 
In this video, LaJuan shares her unique perspective on what it means to be pro-age.
Pro-age = pro-wisdom
BOOM!'s founder, Cindy Joseph, always said that we become more as we age… not less. 
Boom Ambassador LaJuan agrees. For her, being pro-age means being pro-wisdom. 
"Every day you are on this planet, every experience you have—good and bad—is going to have a lesson wrapped up in it."
As we age, we take those lessons with us. They add to the wisdom and depth of experience we can share with others.
When we embrace our experience and wisdom, we become pro-age.
Pro-age = pro-now
Some women spend a lot of time looking backward—mourning what they've lost. Others only concentrate on looking forward—fearing what the future holds. 
But LaJuan believes being pro-age means living in the now. 
She says, "Pro-age means being pro-now. Not chasing who you were 20 years ago and trying to be that person again, or worrying about who you may be 20 years from now. It's about being present, living in the moment."
When we live in the present and appreciate all that we have right now, we enjoy every part of our lives so much more.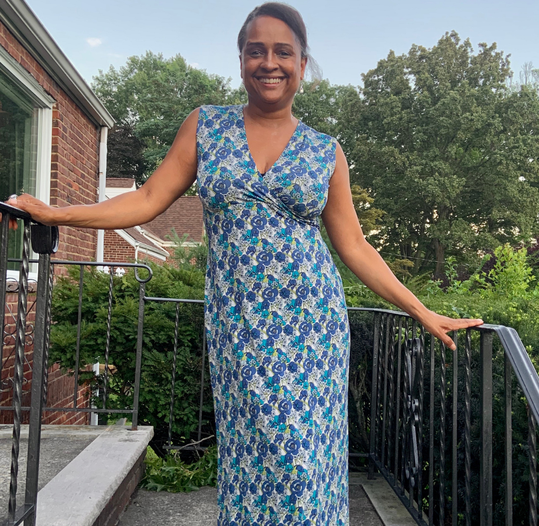 Pro-age = pro-self
Women often put their own needs last, after children, spouses, other family or employers. 

But LaJuan points out that "if we don't take care of our own physical, emotional and mental health, we will not be our best selves for those we love and care about."
She believes that being pro-age means being pro-self. 
When we care for ourselves we have more to give… and we also show other women how to prioritize their own health and well-being.
Loving and trusting ourselves, living in the now and taking good care of ourselves makes the world a better, more pro-age place.
Do you agree with LaJuan? Are you pro-wisdom, pro-now or pro-self?
CHECK OUT OUR MOST POPULAR CONTENT