Cher Matthews' Regimen For Silky-Smooth Skin

Cher Matthews' Regimen For Silky-Smooth Skin

Cher Matthews set a goal to have completely natural hair by the time she reached 65. 
So she stopped dyeing her hair in November of 2019. 
Since her gorgeous silver-white hair grew out, she's only become more committed to embracing her natural beauty. "I'm not ever going to color my hair again," she says.
But Cher found that she sometimes looked washed out—especially on Zoom calls.
That is, until she discovered Boom. 
Today, Cher shows you her favorite Boom skincare products and describes her routine. 
Watch her video below or read on for details.
1. The best of both worlds.
Cher's skincare routine starts with cleansing—and a twist. 
First, she shows you Boom Clean®, our daily cleanser. "It's clean, it's fresh and it makes you feel fresh," she says. 
Made with gentle, non-toxic ingredients, Boom Clean removes makeup, dirt and impurities from your skin without drying it out. In fact, Boom Clean contains three different skin conditioners, so your skin is left clean and soft, not dry or irritated.
Next, Cher says, "If I want a little bit of a deeper clean, then I use Boom Scrub. It's light enough to use every single day but exfoliates all the dead cells and makes you feel fresh."
Boom Scrub™ is our daily exfoliant made especially for women over 50. This gentle scrub helps remove dead, dry skin without abrasions or irritation. 
And here's Cher's twist: she mixes Boom Clean and Boom Scrub in her hand to cleanse and exfoliate in one step. 
"That is my everyday cleanser. I truly get the best of both worlds… I get a daily exfoliation and a daily cleanse," she says.
2. Skin that feels like silk
Cleansing and exfoliating are important for healthy skin, but after, it's important to replace your skin's moisture. 
Cher reaches for Boomstick Glo®, our convenient moisturizing stick. 
Boomstick Glo is made with all-natural ingredients from the beehive, including honey, beeswax, bee pollen and propolis. Boomstick Glo can be used anywhere on your body for soft, supple skin.
Cher says, "My favorite place to use it is right here, on the tops of my hands."
At 7 grams, Boomstick Glo is about double the amount in the average lipstick tube and can last months, even with daily use.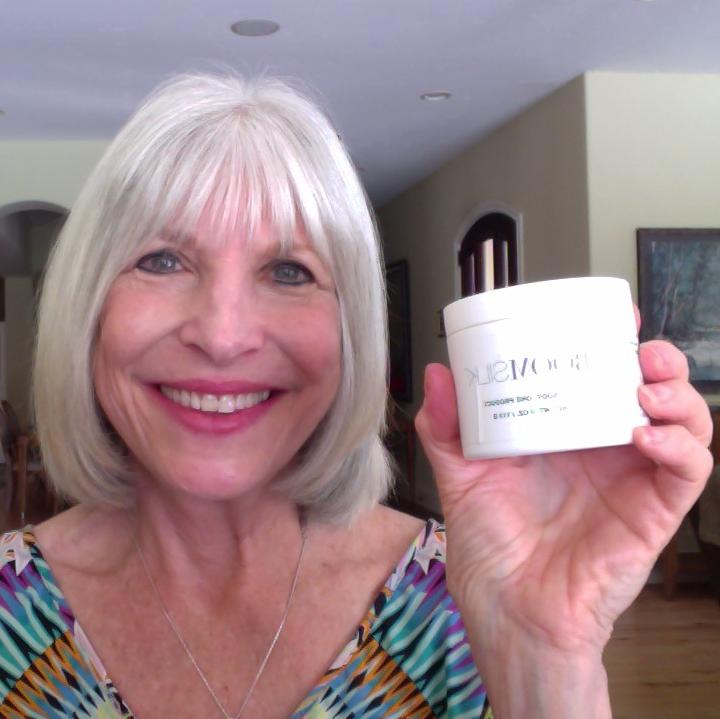 It also fits easily into your pocket or purse for quick touch-ups on the go. 
"What's great is that, all through the day, I can just put this on and it makes my skin feel like silk," she adds. 
3. Boom Nectar "feels so wonderfully soft."
Just before bed is a great time to apply potent liquid moisturizers to your skin. 
That's just what Cher does next with Boom Nectar®, our moisturizing serum. 
Cher says, "It is so rich and it sinks into your skin. It smells great."
Boom Nectar contains 16 natural ingredients hand-selected to restore your skin's moisture, radiance and glow. 
Simply dab Boom Nectar onto your face, neck, décolletage or hands and watch as the rich serum softens and soothes dry, rough or irritated skin. 
"I use Boom Nectar all over my face and it's part of my nightly routine. I let it sink in and then it just feels so wonderfully soft," Cher adds.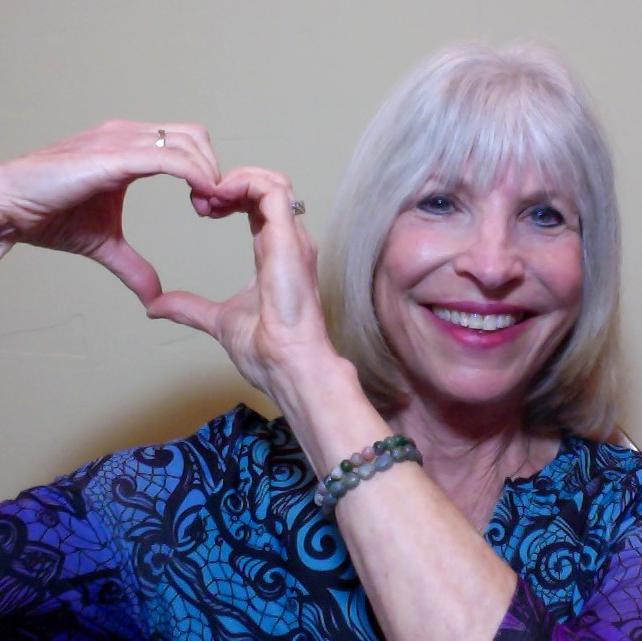 4. For your most delicate skin.
"The other thing I use from time to time," Cher says, "is Boom Gold. You only need a drop. I use this on the delicate areas of my skin."
Boom Gold™, like our serum, is a liquid moisturizer—and this moisturizer is pure luxury.
Made with organic oils that nourish, moisturize and brighten, Boom Gold brings a shine-free radiance to your skin. 
As Cher says, just a drop or two is all you need to revitalize the skin of your face, neck, décolletage and hands. 
Cher applies a single drop of Boom Gold to her ring finger and then gently taps it under her eyes.
"You know, I found out that this is the most sensitive area and when I just put a little bit of the Boom Gold there, it sinks in and moisturizes."
She also dabs this luxurious, lightweight oil on her upper lip, which she's noticed is often dry.
"I do use it like gold," she adds. "You need so little of it to go a long way."
5. The all-day moisturizer.
The final step in Cher's skincare regimen is Boomsilk®—her favorite Boom (and our best-selling moisturizer).
"I actually use Boomsilk all over my body," she says. "It is my absolute favorite hand moisturizer." 
She applies this silky moisturizer in the morning and says, "What's amazing is, when it comes to nighttime, I can still feel the moisture of Boomsilk."
Designed for use all over your body, Boomsilk contains only natural ingredients, like organic extra virgin olive oil, honey and beeswax, to nourish every part of your skin.
Cher uses Boomsilk all over, including her forearms, which tend to be dry. 
Another great feature of Cher's skincare? Convenience.
She says, "If I'm traveling I just drop them in the bag. They go right in. And I am ready to go. Everything I need—morning, day and night—is in this little wonderful Boom Bag."
That's Cher's recipe for beautiful skin. 
What do you think of Cher's regimen? What's your skincare routine? Tell us about it in the comments below.
CHECK OUT OUR MOST POPULAR CONTENT