Let us set the scene for you.
You're excited...you just ordered a Boom! Bag™ (Plus)! Maybe you're new to Boom and want to dive right in. Maybe you've been a Boom fan for years and want to replenish your favorites. 
The day arrives. You open the package and pull out the organic cotton makeup bag to see it's filled to the brim: Boomstick Trio®, Boomsilk® moisturizer, Boom Clean® daily cleanser, Boom Scrub™ exfoliant, Boom Nectar® serum and Boom Gold™ facial oil.
Here comes the fun part...experimenting with all of your new Boom. But where should you start? We have a few practical tips to help...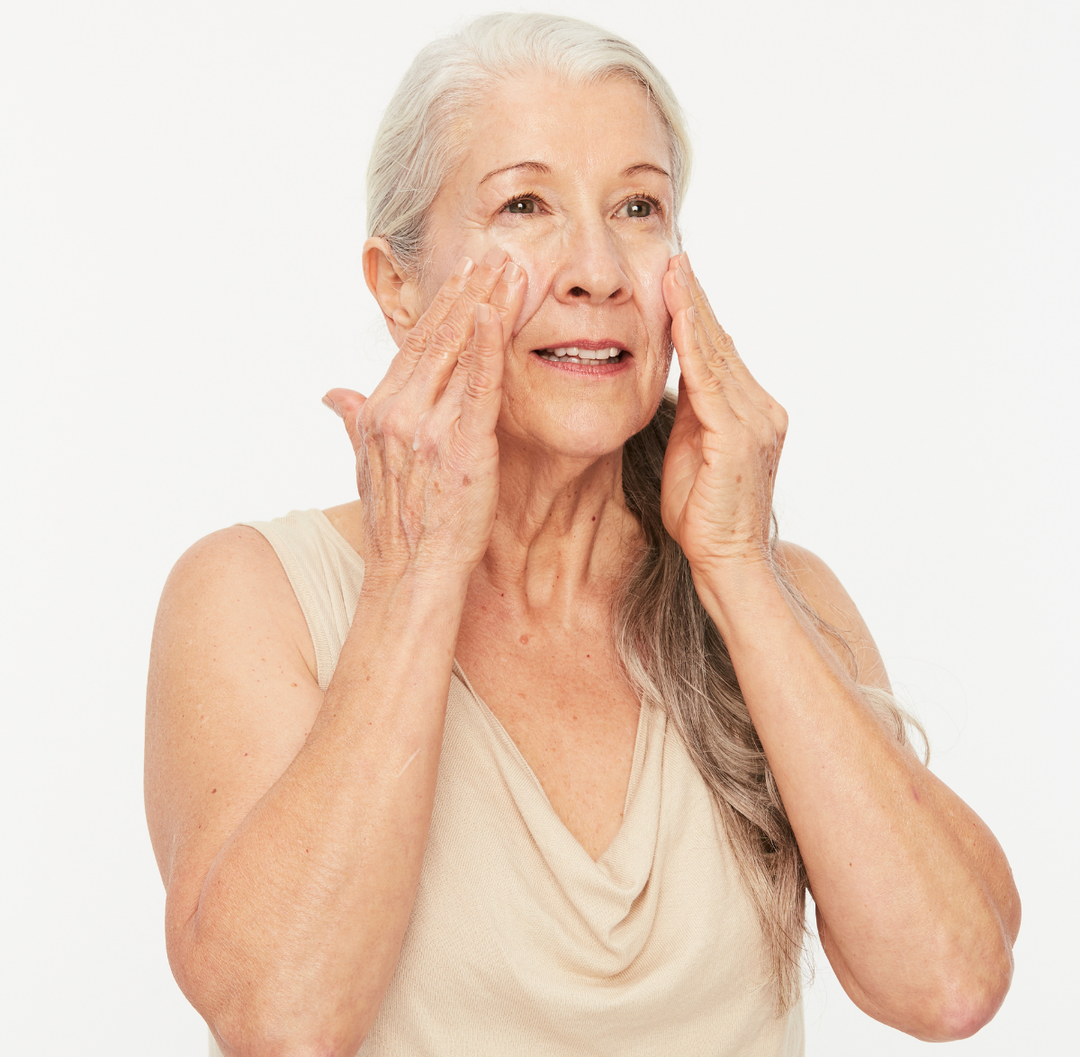 1. Washing & Exfoliate

When implementing or updating a makeup or skin-care routine, we suggest starting with a fresh, clean face. 
We designed Boom Clean, our daily facial cleanser, to gently remove makeup, dirt and impurities. 
Just squeeze a bit into your hand, lather in your palms if desired, then massage over your face. Rinse with warm water or a washcloth. Simple!
Now that your face is clean and conditioned, let's give your pores a little extra attention. For that, you'll grab your Boom Scrub. 
This gentle exfoliating mask removes buildup, clearing your pores and making them appear smaller.
Use your fingertips to apply Boom Scrub as a quick mask at the sink or in the shower. Give it five minutes, then rinse with warm water or a washcloth to reveal a toned, revitalized look. 
All clean and refreshed? Great. Time to moisturize.
2. Hydrate, soothe, renew
Your Boom! Bag (Plus) includes our most advanced moisturizers: Boom Gold and Boom Nectar. Both provide powerful antioxidant activity to promote the look of beautiful skin.
Boom Gold, our lightest moisturizer, contains eight luxurious oils. Add a few drops to your palm or directly onto your fingertips, then dab lightly onto your face and neck. Your skin will appear hydrated and revitalized without a trace of shine.

On the richer side, Boom Nectar is a robust face and eye serum. Containing humectants like jojoba oil and beeswax, Boom Nectar helps skin attract and retain moisture while providing a natural barrier against environmental stressors, leaving your skin with a radiant glow. You can apply it the same way as Boom Gold, paying special attention to the eye area.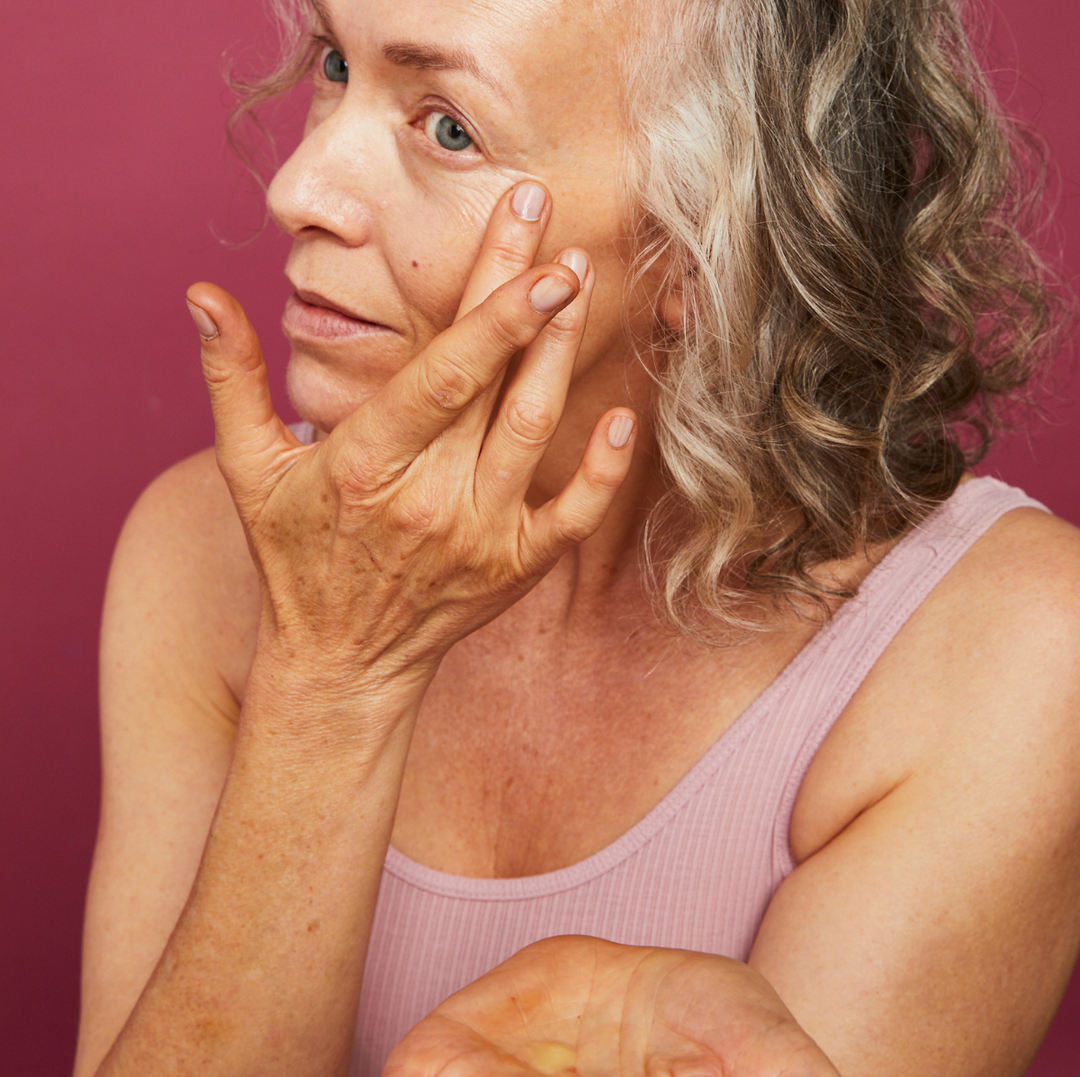 How you use these moisturizers is entirely up to you. Due to the difference in finish, some customers prefer Boom Gold in the daytime and Boom Nectar at night. Some use Gold on a very hot day and Nectar when experiencing the drying effects of indoor environmental control. 
Moisture layering is another popular route. If you'd like to use these two together, apply Boom Gold first. Experiment with different combinations until you discover what works best for you and your skin.
3. Simple, natural moisture 
We suggest following up Boom Gold and Boom Nectar with Boomsilk, our full-body moisturizer.
Designed to give your skin a dewy, silky finish, Boomsilk's formula has just five all-natural ingredients. 
Rich emollients beeswax and honey soften, soothe and calm your skin, alleviating temporary redness or discomfort. 
Extra virgin olive oil has been used for centuries to moisturize and nourish the skin, renewing the look of your beautiful skin.
Remembering that a little goes a long way, apply Boomsilk to your face, hands, elbows, heels...and anywhere else. Any time of day, you can enjoy Boomsilk's hydrating, calming sensation from your forehead to your feet!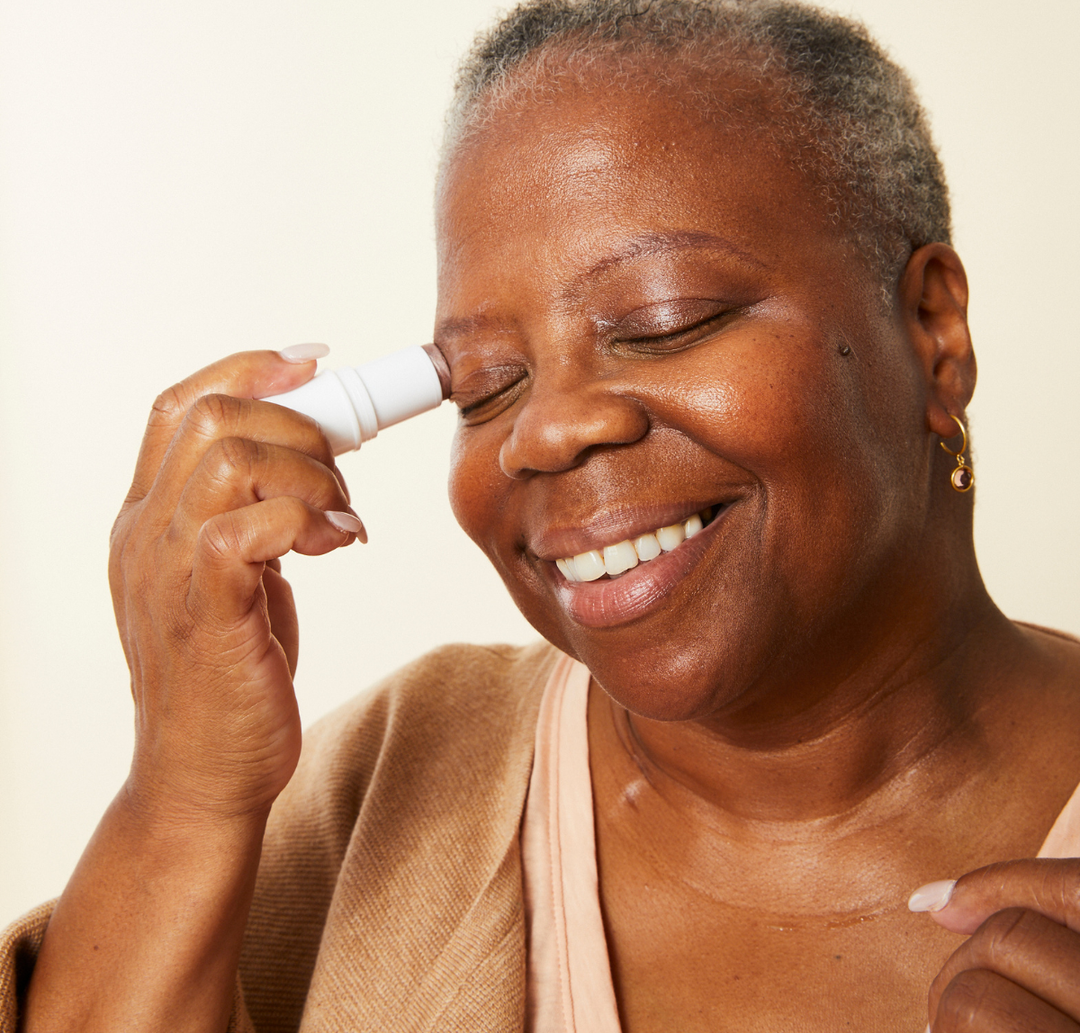 4. Next up: Boomsticks
When applying the Trio, we recommend Boomstick Glo as the first step. Dab it around your eyes and mouth, lips and any dry patches, blending with your fingers. If you're feeling thoroughly moisturized after the previous steps, feel free to skip this step for now. Glo is so compact you can easily pop it into your pocket or purse and rehydrate while you're on-the-go.
Since moisture makes the perfect primer for makeup, you're ready for Boomstick Color, which we call "the color of happiness." Its universal berry tone looks lovely on all complexions. The secret is its sheer formula, designed to look like you're blushing with pleasure, happiness or excitement.
Dab Boomstick Color directly onto your cheekbones, upper forehead, the sides of your neck and your clavicles, then blend with your fingertips. Start with a small amount, allow the color to settle, then add from there if desired.
For a hint of sparkle, apply Boomstick Glimmer next. Dab its natural-looking radiance onto your eyelids and the sides of your eyes, blending with your fingers as you go. 
Want more sparkle? Try applying Glimmer to your shoulders, décolletage, cheekbones—or anywhere else. 
You may have noticed we left your lips for last. Apply Boomstick Color to your lips all the way to the lipline. Feel free to use a brush if you prefer, or simply dab directly from your Boomstick. Draw a little more attention by adding Boomstick Glimmer to the center of your upper lip and your cupid's bow.
5. Honor yourself.
We hope you've enjoyed getting to know your Boom better and some of our ideas of how you might use a few Boom favorites together. 

As with all Boom products, there's no right or wrong way to use them. This is just a guide to get you started, but we suggest you experiment. Figure out what works best for you and your skin and build a routine you find the most pleasurable. Above all, do what you love. Do what honors you. 
Tell us: Do you already have a few Boom favorites? What do you love? How do you use it? As always, we'd love to hear from you!
CHECK OUT OUR MOST POPULAR CONTENT