A 5-Step At-Home Facial To Revitalize Your Skin (and You)

Your skin is an important part of you and it deserves as much care and attention as you can give it. 
The job your skin does is enormous… From protecting you from injury to preventing water loss to providing a barrier against germs, your skin works hard every minute of every day. 
Giving your skin a little extra loving care once or twice a month can revitalize your skin, leaving it refreshed. And who couldn't use a little extra pampering?
If you'd like to do something nice for your skin (and yourself), we have just the thing: an at-home facial. 
A facial gives you a chance to deep-clean your skin and replenish moisture lost to the elements. It can also help you get the most from your skin-care products. 
Just as important, a good at-home facial can help you feel cared for and relaxed. 
Read on for step-by-step instructions for this monthly at-home facial that will leave your skin glowing and your heart soaring.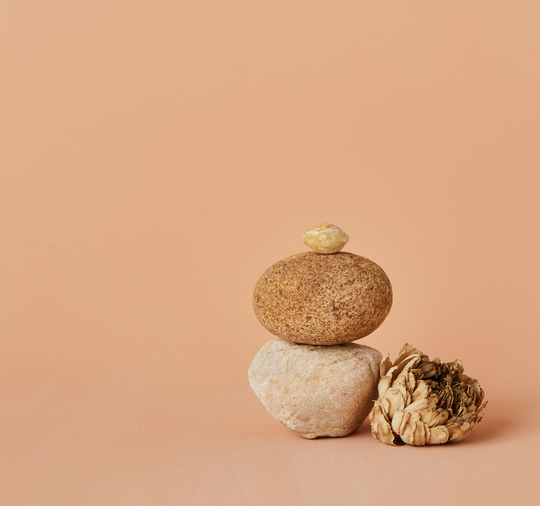 1. Set the scene.
Relaxation is so good for you—and your skin. To get the most from your at-home facial, set the scene for relaxation and pleasure. 
Pick a time when you won't be disturbed or distracted. Then, turn on music that relaxes you.
If you have a diffuser, choose a soothing, peaceful scent.
Make sure the room is a pleasant temperature for you. Put on a comfortable robe or pajamas and give yourself a few minutes to relax before you begin.
2. Gently cleanse. 
Begin your facial with a gentle cleanser to remove makeup, pollution, dirt and impurities. 
We suggest Boom Clean, our daily cleanser. Formulated especially for women over 50, it gently and thoroughly cleanses without removing your skin's natural, protective oils. 
To use Boom Clean, squeeze a dime-size amount into your palm and gently lather. Apply to damp skin and gently massage it in. Then, rinse with warm water. 
3. Reveal your freshest skin.
Our skin becomes less efficient at shedding dead skin cells after 50. Exfoliation is crucial for helping to remove dead skin cells. Not only does this make your skin feel smooth, it also helps even skin tone and boost cell turnover. 
Removing dead cells also makes your skin-care products more effective by allowing them to penetrate your skin more deeply. 
After 50, skin is thinner and more delicate. Exfoliation that's too rough can cut or scratch your skin, leaving you vulnerable to redness and infection.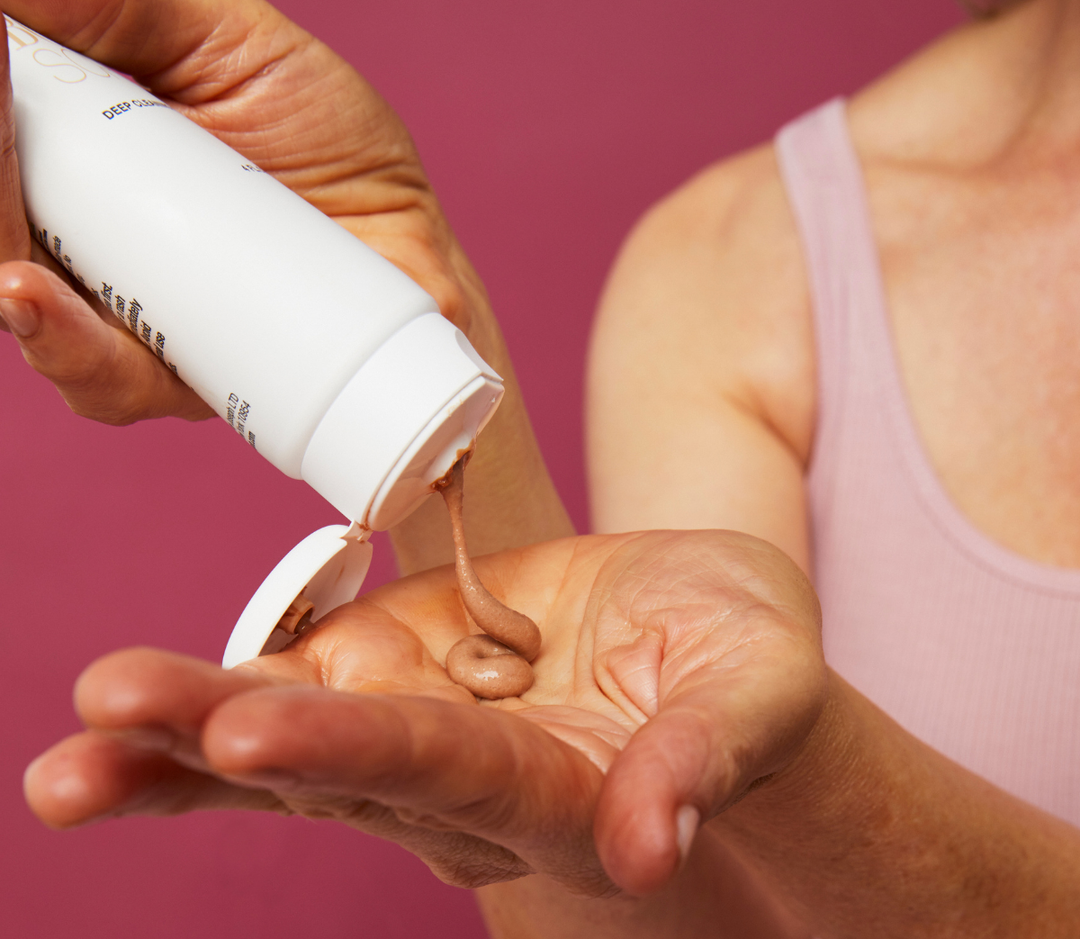 To avoid this, be sure to use a gentle exfoliant like Boom Scrub. Boom Scrub contains natural oat kernels to remove dead skin and deep-clean your pores without damaging your skin. 
Massage Boom Scrub onto your face and neck. To get the full benefits, leave it on for five minutes, then remove with warm water. 
4. Treat your pores.
The next step in your skin transformation is a steam treatment. 
Steam opens your pores to let moisture in. It also increases circulation, which can speed healing and cell turnover.
To steam your face, fill a heat-safe bowl with hot water and lean over it. If desired, drape a towel over your head to contain the steam better.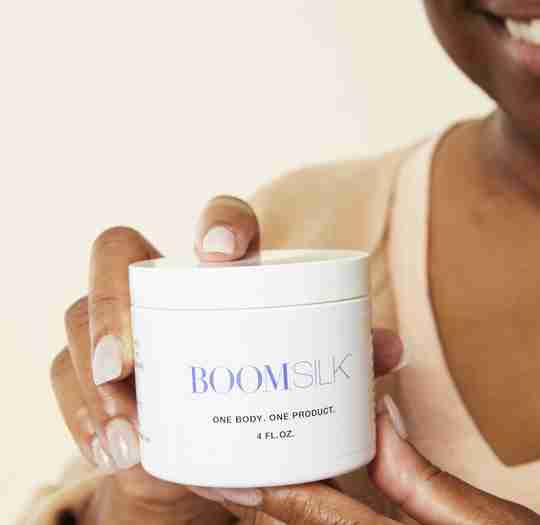 Want to really make it feel like you're at the spa? Add a drop of essential oil for a restful aromatherapy experience.
Steam your pores for around 10 minutes before moving on.
5. Massage in moisture.
Now that your skin is clean and soft, lock in all that goodness with a moisturizing lotion with a barrier ingredient like beeswax.
We suggest Boomsilk, our best-selling moisturizer. This all-natural cream contains beeswax, which helps to seal in the moisture you've delivered to your skin with your facial. 
Gently massage Boomsilk into your skin, concentrating on areas that tend to be drier like the cheekbones, jawline and forehead. 
As you massage, make small circles at your temples to relieve pressure and gently drag your fingers downward toward your chin to aid in circulation and reduce swelling.
By the end of your home facial, you'll be relaxed and your skin will be dewy and glowing. Just like you would after the spa, be sure to drink plenty of water to help flush out toxins and get a good night's sleep.
Have you ever tried an at-home facial? Tell us what you think about them below.
CHECK OUT OUR MOST POPULAR CONTENT