6 Ways To Shift to a Pro-age Mindset This Year

6 Ways To Shift to
a Pro-age Mindset
This Year

We are constantly bombarded with anti-aging messages. 
From anti-aging products to ageist stereotypes in ads and on television, we're constantly being told to hide, disguise or lie about our age. 
After decades of this onslaught, many of us unconsciously internalize ageist messages. 
Boom's founder, Cindy Joseph, was among the first to point out just how wrong these negative stereotypes about age really are. 
Cindy recognized that women become more, not less, with age.
Contrary to what we're often told, women become wiser, more experienced, more confident and more beautiful with age. 
Shifting to a pro-age mindset can help us shake off ageist beliefs and enjoy each year of our lives that much more. A pro-age mindset helps us embrace our true worth and beauty.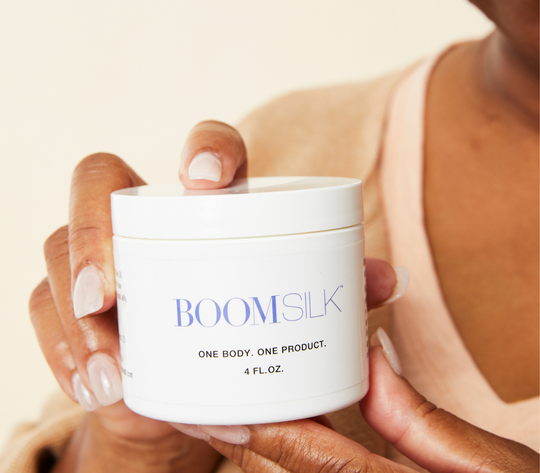 Is it time for you to shift to a pro-age mindset? Here are six ways to embrace it this year.


1. Simplify your beauty routine.
Here at BOOM!, we always say less makeup is more, especially after 50. 
One of the easiest ways to shift to a pro-age mindset is to adopt a pro-age makeup and skin care regimen. 
Start off simplifying your routine by clearing out products you haven't used in a while. 
Then, choose products that do double, or even triple, duty like Boomsilk, our luxurious whole-body moisturizer or the Boomstick Trio, our multitasking cosmetic sticks.
2. Start something new.

Picking up a new, creative hobby, taking a class or meeting new people are amazing ways to put yourself into a pro-age mindset. 


Embracing innovative, creative outlets and interests makes every day a new adventure. It allows you to love your life at every age and stage.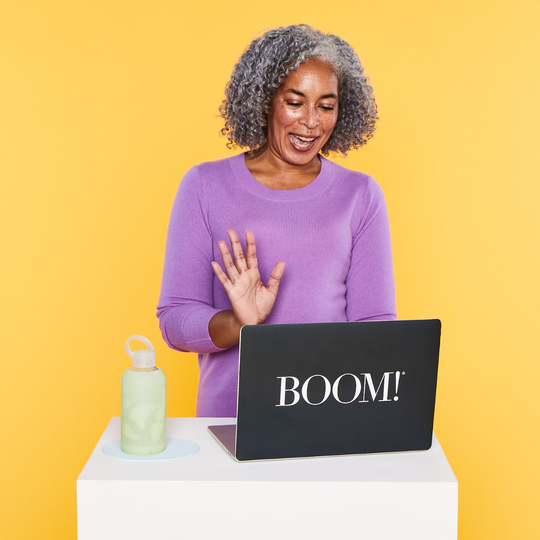 Is there something you've always wanted to do or try? This is the time to go for it. 

3. Join us for Boom Ladies' Night.


Once a month, we invite Boom Ambassadors to join our COO, Colleen Taylor, on Facebook for live discussions on pro-age beauty and life. 
If you're looking for a little pro-age inspiration, watch a recording of a past Ladies' Night. 
You can also follow us on Facebook to be alerted the next time we go live on Boom Ladies' Night.

Then, join our community for an empowering evening of pro-age discussions, makeup tips, silver-hair stories and more.
4. Go makeup-free for a week.

If you're used to wearing a full face of makeup every day, your natural face can begin to look unfinished to you. 

Reset your expectations and your mindset by committing to go makeup-free for a week, a day or even an afternoon. 
After that, if you still want to, start adding back cosmetics until you get to a place that feels comfortable, easy and you.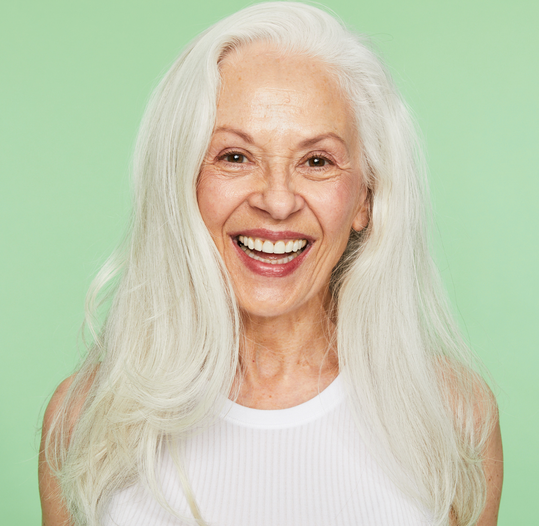 5. Try silver hair.
We've been told over and over and over that silver hair "ages you." It's akin to "giving up" or "letting yourself go." 
But it's simply not true. And more than ever before, women are realizing it. 
Over the last 10 years, thousands of Boom women have grown out their gorgeous silver hair. Many of these pro-age women report feeling and looking better than ever before. 
If you've been on the fence about growing out your silver hair, this might be the time to give it a try. 
Want some inspiration? Check out these incredible silver-haired women for advice, tips and more. 
6. Add pro-age affirmations to your environment.
If you're prone to critical self-talk, you might find pro-age affirmations useful. 
Affirmations help you reframe your thoughts around challenging topics. Positive phrases like, "Every age is a new kind of beautiful," "I become more with age, not less" or "Aging is a gift," can help you shift your mindset.
Try writing your affirmation on sticky notes and placing them in helpful locations like the bathroom mirror or refrigerator.
The pro-age steps you take today will help you enjoy each year of your life even more. 
Tell us… are you already a pro-age woman? If so, how are you embracing life right now? Or if not, are you inspired to start? 
CHECK OUT OUR MOST POPULAR CONTENT