6 Tips to Take Your Makeup From Winter to Spring
6 Tips to Take Your
Makeup
From
Winter to Spring
Spring is the season of growth, renewal and return. 
As we warm and stretch towards the sun, you may wish to adjust your makeup routine. 
The brighter light of spring means we can go easier on almost every aspect of our makeup routine and focus on playing up radiant, shimmering skin and eyes instead. 
If you're ready for spring, we have a few tips to help you transition your look. 
You can use this makeup approach for brunch, an afternoon wedding or any other springtime occasion.
1. Go light on bronzer and blush.
Bright spring days are a great time to use a lighter hand with blush and bronzer. 
A sun-kissed look is still lovely and flattering, but try just a dab of Boomstick Color® on your forehead, the apples of your cheeks and down the sides of your neck. 
Then use your fingertips to blend until you see the level of color you prefer.
2. Play up your radiant skin.

Next, add a radiant glow with Boomstick Glimmer®.

This pearlescent highlighter gives your skin a subtle glow.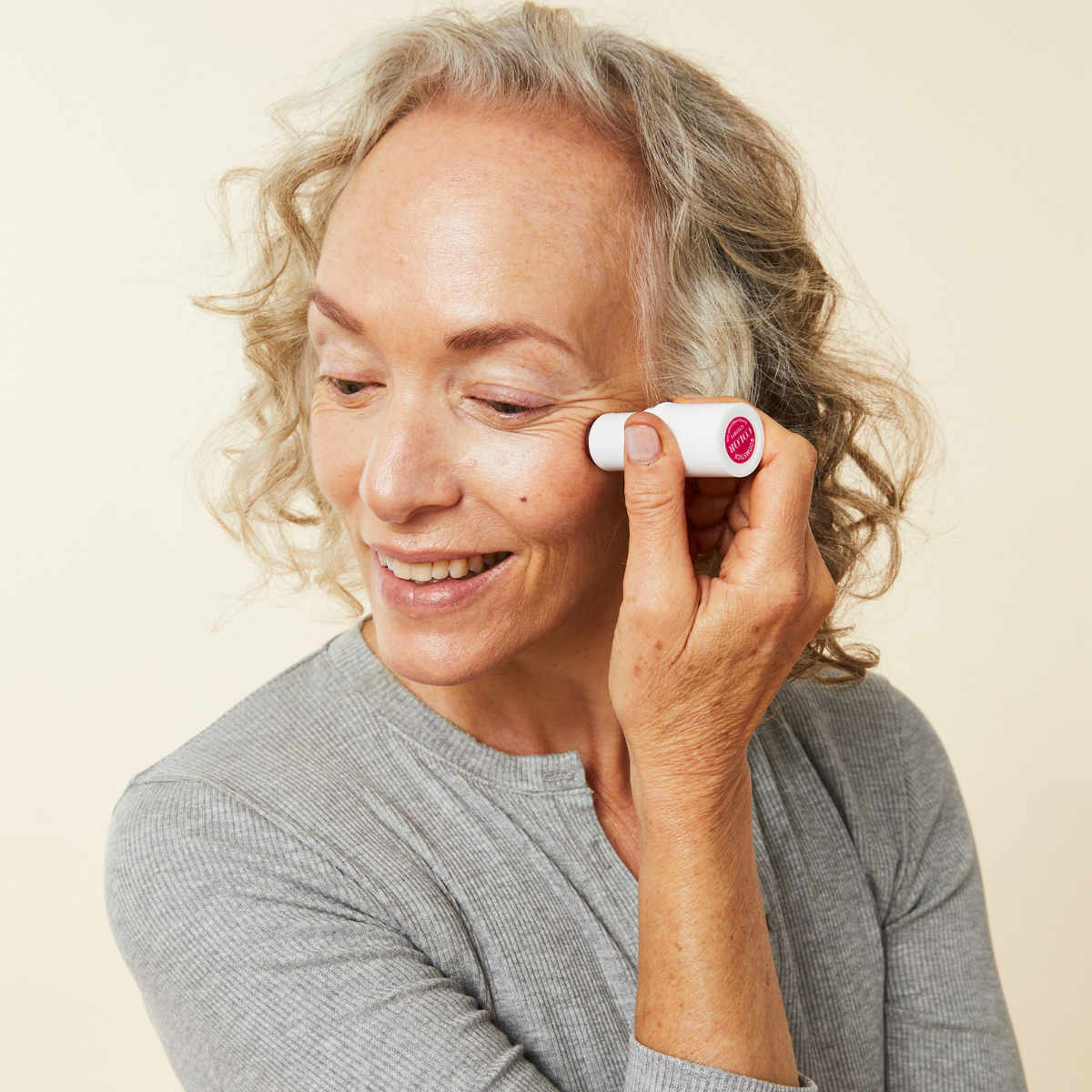 Glide it on your brow bones, the tops of your cheekbones and down the sides of your neck. Then, blend.
Wearing a low-cut top? You can also apply this creamy cosmetic to your shoulders and décolletage for extra radiance.
3. Bright, shimmering eyes
Create a bright, shimmery eye look perfect for spring by applying Boomstick Glimmer to the center of your lower lid. 
Then use your fingertip to dab Boomstick Glimmer onto the inner corners of your eyes.
This makes the eyes look wide-open and draws light to the area.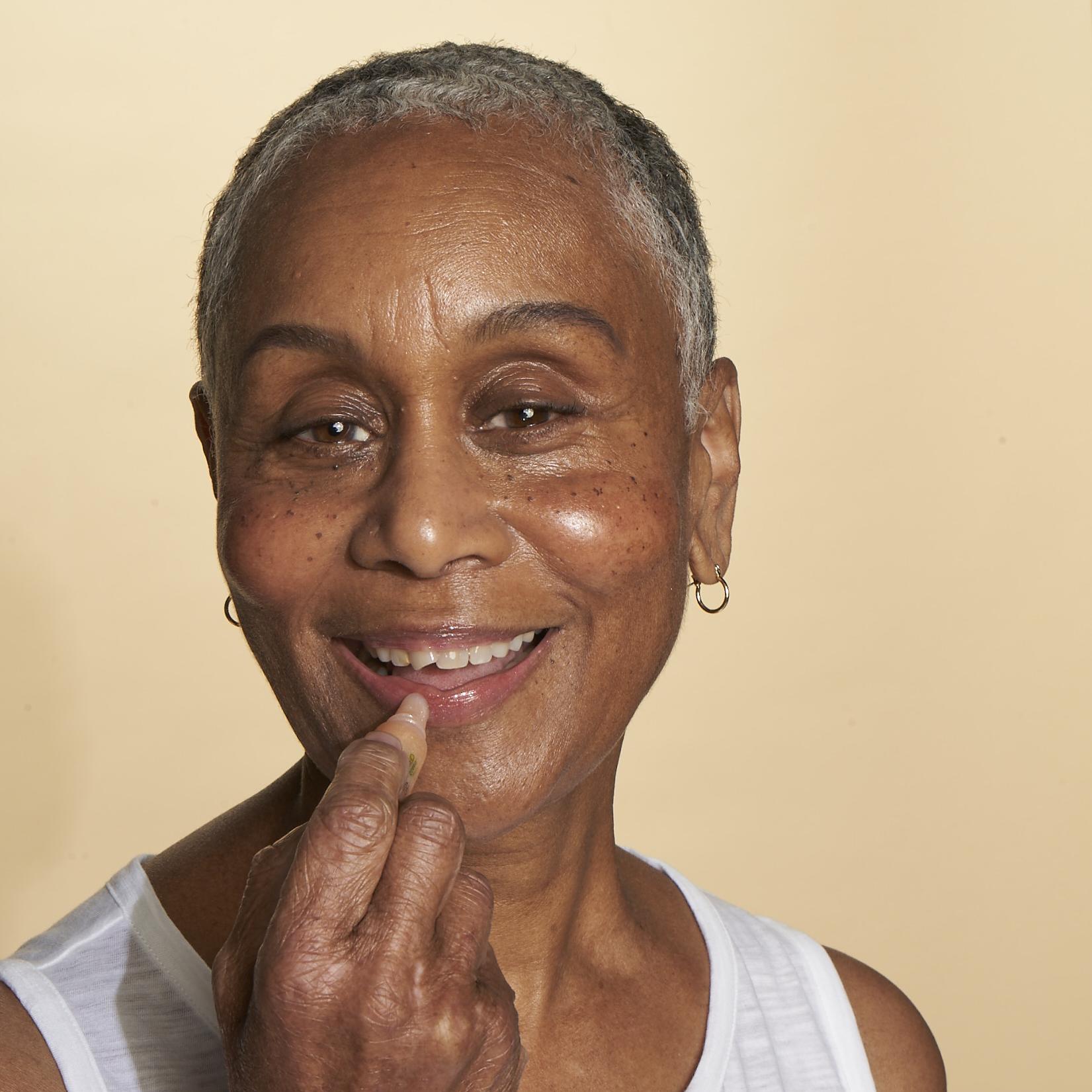 4. Fun and sophistication in one
Soft, supple lips are never out of season. Create this look by applying a layer of Boomstick Color to your lips.

Next, dab Boomstick Glimmer onto the center of your lips and your cupid's bow. 

Finally, finish with a layer of hydrating Boom Gloss™ for fun, sophisticated shine that also locks in color and moisture.
5. Add natural-looking definition to brows.
Next, add volume, definition and shape to your eyebrows with moisturizing Boom Brow™. 
Boom Brow is our newest cosmetic, designed especially for women over 50.
This lightweight shaping mousse subtly defines your eyebrows with a few simple swipes of the ergonomic wand. 
Just brush Boom Brow onto your existing brows in an upward and outward direction for beautiful, natural-looking volume and definition that lasts all day.
6. Layer on a gentle mascara.
Last, add a layer or two of a gentle, moisturizing mascara, like Boom Bright™. 
Made for sensitive eyes, Boom Bright lengthens and separates your lashes without harmful chemicals or harsh ingredients. 
With a buildable, non-flaking formula, Boom Bright lasts all day but is also easy to remove with warm water or a moisturizer—so you won't risk your delicate lashes taking it off. 
The soft black color is perfect for spring and complements silver hair beautifully.
With these six tips, your spring makeup will shimmer and shine—and highlight your own unique beauty.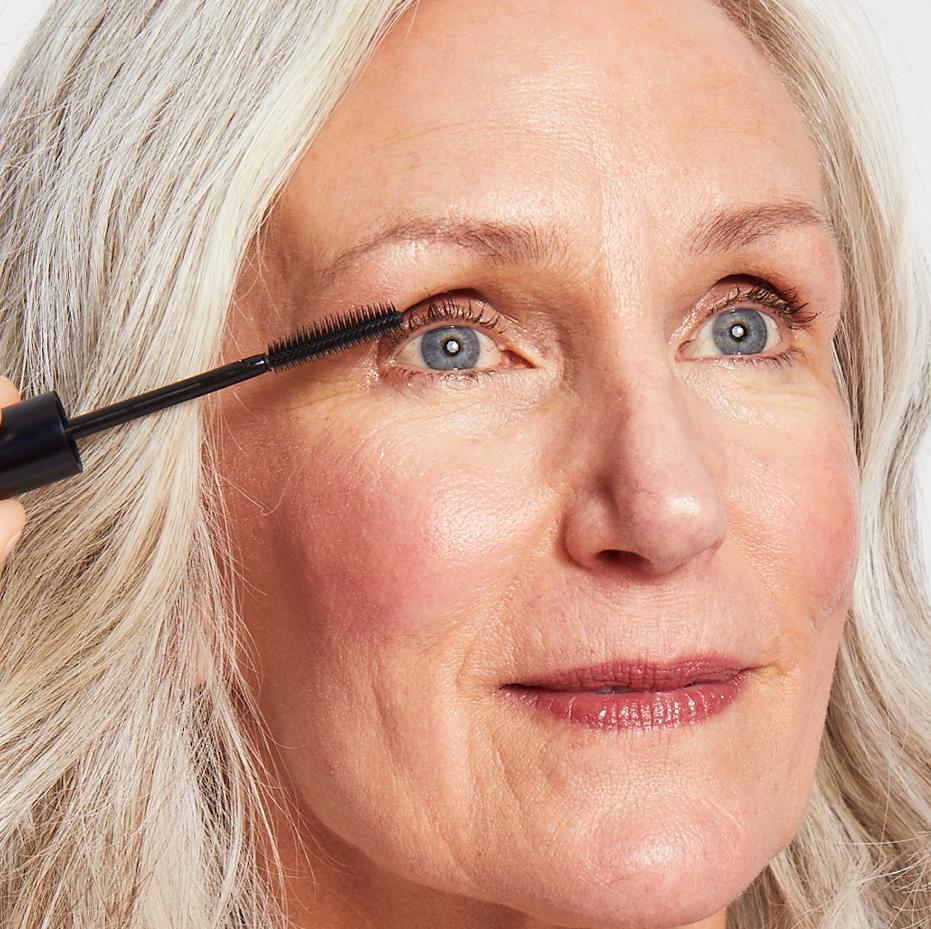 Do you do anything different with your makeup in spring? Share your tips in the comments below.
CHECK OUT OUR MOST POPULAR CONTENT