6 More Unusual Ways to Use Your Boom
6 More Unusual Ways
to Use Your Boom
Our Boom Ambassadors are a constant source of inspiration. 
From their pro-age lives and stories to their amazing skincare and makeup tips, we love hearing how each woman in our thriving community Booms.
Occasionally, one of these amazing women will share an especially useful or unusual tip. 
Today, we're highlighting a few of the most unusual tips we've seen lately. Which is your favorite?
1. Boom Scrub for more than your face.
During Ladies' Night, two of our Ambassadors shared how they use Boom Scrub™, our gentle exfoliating wash, on more than just their face. "I don't just use Boom Scrub on my face," said 57-year-old Carla Blaha. "I use it on my arms." 
"I also use it on my heels," added 53-year-old Kate Christensen. 
Boom Scrub helps remove dead, dry cells to reveal the fresher softer skin beneath, so it's great for renewing and refreshing areas of skin that get particularly dry (like heels) or lots of sun exposure (like arms).
2. Boomstick Glimmer for under-eye circles.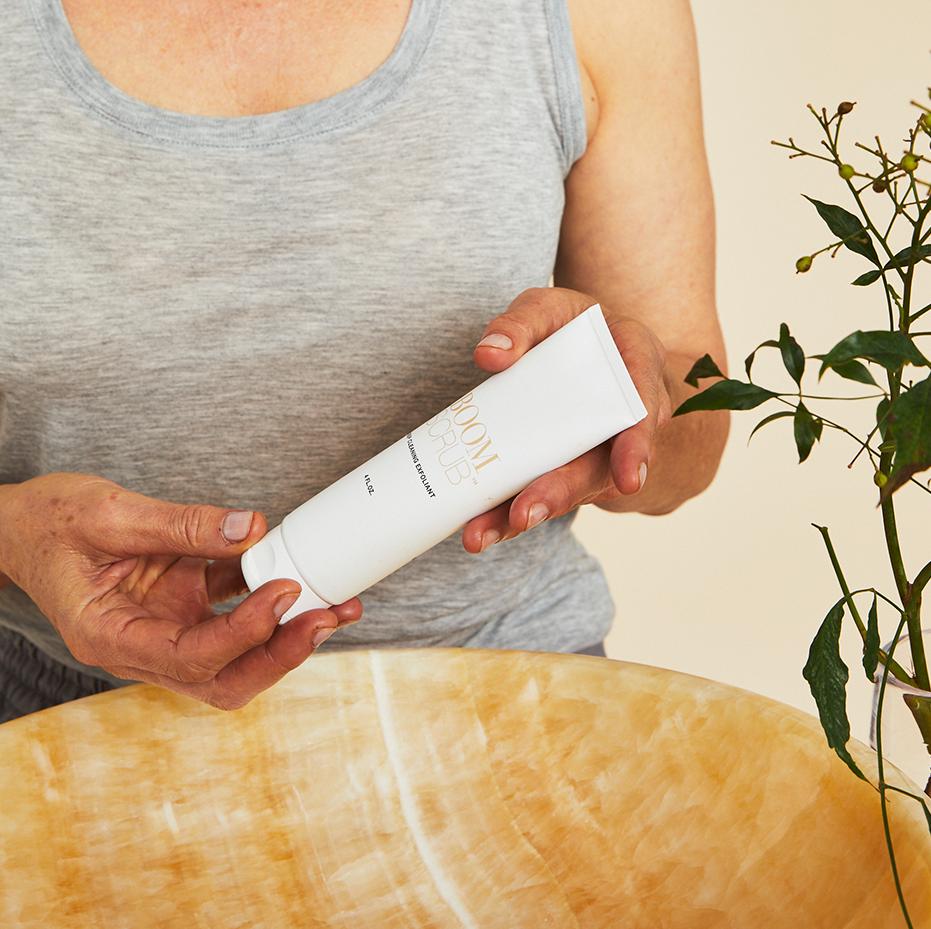 80-year-old Marlo Faulkner has allergies that cause darkness under her eyes. That's why she dabs a bit of Boomstick Glimmer® there.
This creamy highlighting cosmetic adds subtle radiance to your skin wherever you apply it. The pearlescent shimmer of Boomstick Glimmer catches the light to highlight bone structure and eyes—or to soften the appearance of under-eye circles.
Marlo says, "You can see it doesn't change the color, it simply brings light to that area."
3. Boomsilk for smooth, shiny hair.
During Ladies' Night, special guest Laura Hunt Newman shared this tip for Boomsilk® she discovered after a very long travel day.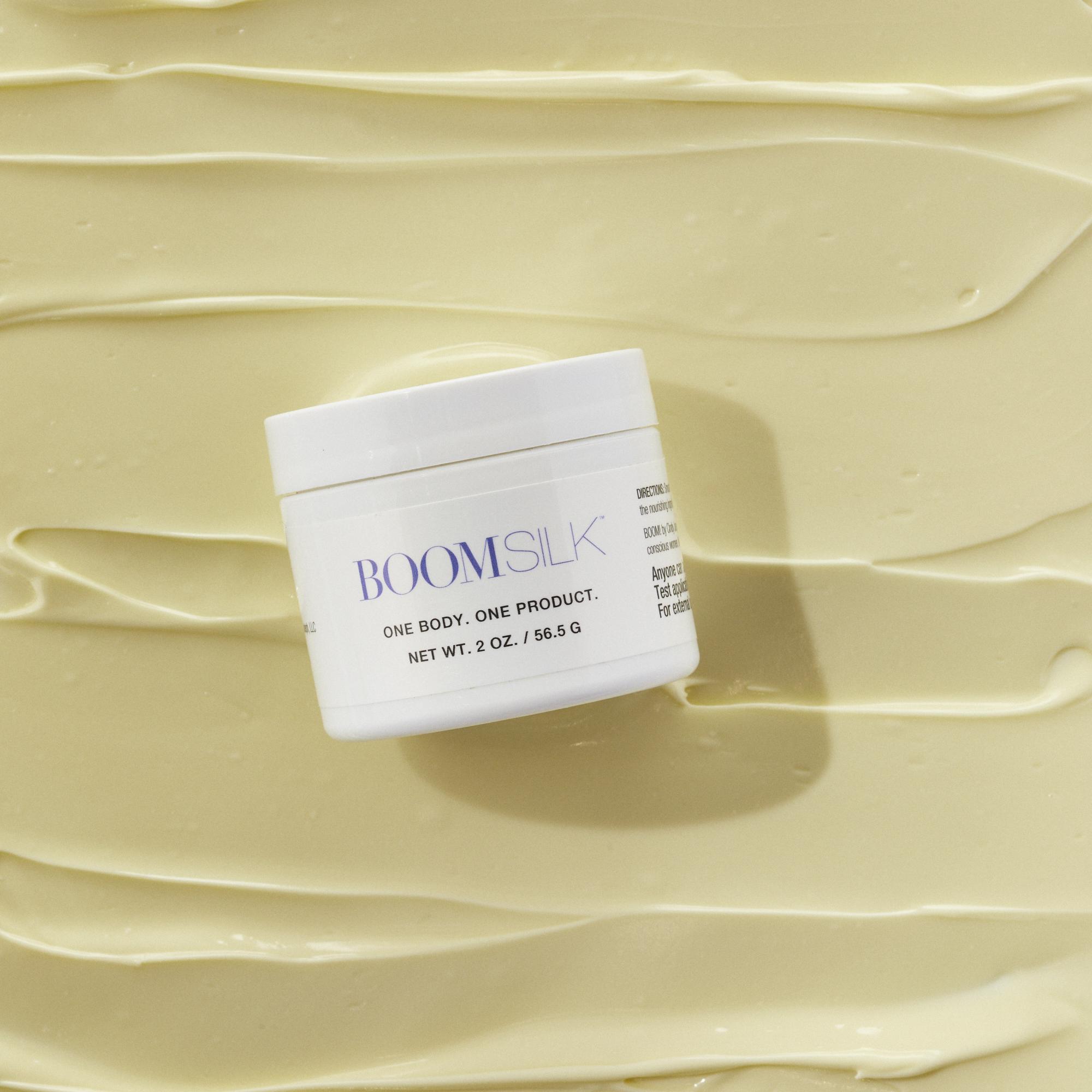 "First of all," she said, "I slathered Boomsilk all over my face because I had just not slept the entire night, and then I was like, oh, I wonder if I could just, like, put some of this in my hair?"
So Laura applied a touch of our all-natural moisturizer to her wet hair before blow drying and saw softer, smoother, shinier hair. 
4. A shimmering boost for thinner lips.
During the same Ladies' Night in which Laura shared her Boomsilk tip, special guest Tania King shared another she uses to give her thin upper lip a volume boost.
"I put Boomstick Glimmer on the outline," she says, "and it really kind of broadens my lips a little bit, makes them look a little bit nice and full."
5. Boom Calm for calm skin and a peaceful mind.
65-year-old Evelyn Villa is a yoga instructor in California. During Ladies' Night, Evelyn told us she uses all-natural Boom Calm® to moisturize her skin and calm her mind before yoga class.
This liquid moisturizer's blend of calming essential oils includes calendula, lavender and geranium, which work together to soothe your senses—and your skin.
6. Add subtle shimmer to an unusual place.
Want one more way to use Boomstick Glimmer, our creamy highlighter? Beth Dolan is a busy producer, writer and podcaster in southern California. 
Beth takes shimmer to the next level by dabbing a bit of creamy Boomstick Glimmer on the tip of her nose for a hint of dewy radiance. 
We love these unusual Ambassador tips—and we hope you love them too.
Tell us… Do you have any unusual uses for Boom? If so, we'd love to see them in the comments below.
CHECK OUT OUR MOST POPULAR CONTENT