6 Easy Tips For Lovely Lips After 50

6 Easy Tips For
Lovely Lips After 50

Want lovely lips for a special occasion, date, holiday or get-together? 
Getting great-looking lips after 50 is as easy as changing up your makeup routine.
Your lips get their plumpness from collagen, which begins to decline in your early 20s. 
By the time you reach your 50s, your lips can begin to look thinner. Creases and fine lines become more prominent, too.
Because of these changes, your old makeup techniques may not work as well as they used to. Many makeup tips, products and demos are designed for the lips you had in your 20s… not the lips you have now. 
But with just a few adjustments to your makeup routine, your lips can look as beautiful as ever.
Read on for six tips to care for your lips and help them look their absolute best now—and in all the years to come.
1. Exfoliate.

Just like the rest of your skin, your lips can use a little extra help shedding dead, dry skin cells to stay smooth and soft. 
Exfoliate your lips regularly with an exfoliant like Boom Scrub™.
Designed especially for the more delicate skin we have after 50, this gentle exfoliating scrub helps remove dead, dry skin without redness or irritation. 
You can safely use Boom Scrub to reveal fresh, soft skin anywhere on your body. Gently exfoliate the thinner skin on your lips no more than once a week.
2. Use a balm with occlusives.
After 50, our skin thins and loses moisture more quickly.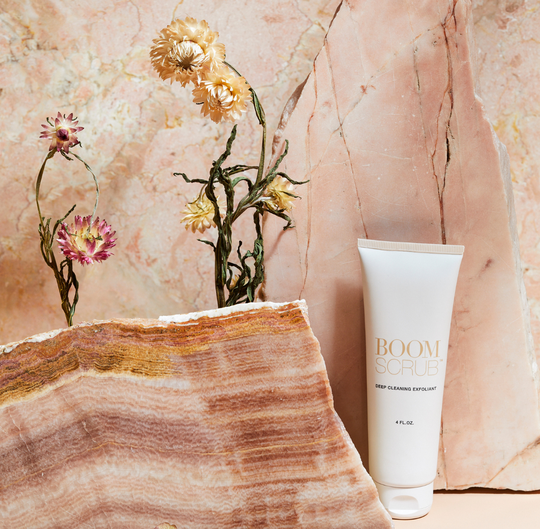 Our lips are several layers thinner than the rest of our skin, making them particularly susceptible to moisture loss.

We don't have oil glands in our lips, which means they can't recover from dryness on their own.
To keep your lips soft and supple, use a lip balm with a thick occlusive, like beeswax, to soften your skin and keep moisture in. 

We suggest Boomstick Glo,™ our all-natural moisturizer in a convenient stick. 
This moisturizer is made with organic olive oil, honey with naturally occurring royal jelly, and beeswax with pollen and propolis. 

Olive oil and honey nourish your lips, while beeswax keeps moisture locked in tight, so be sure to apply Boomstick Glo after you shower or wash your face. Then, carry it with you for easy touch-ups on the go. 
3. Fill your lips with Color.
You may have heard of "over-lining" as a way to make your lips appear plumper.

But after 50, over-lining can actually call more attention to any creases or fine lines around your lips.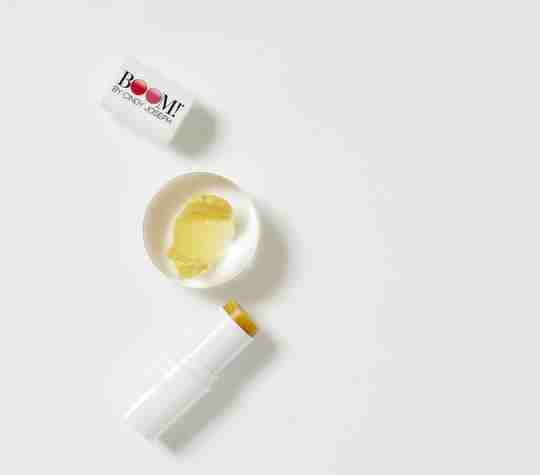 Instead, maximize your lips' volume by filling your lip up to and including the ridge of your lip line with a creamy, natural-looking lip color. 

We suggest Boomstick Color™. This multitasking cosmetic stick is your lipstick, blush and bronzer all in one.

Its deep berry color is sheer to let your natural skin tone shine through. That means it flatters every skin tone in every season. 
4. Try a subtle lip contour.
After applying Boomstick Color, apply a lighter shade in the center of your upper and lower lips. 
This subtle contouring effect enhances lip shape and volume.
To create this look, we suggest dabbing Boomstick Glimmer,™ our pearlescent highlighter, onto the center of each lip. 
5. Highlight above and below your lips.

A bit of shimmer just above and below each lip emphasizes the edge of your lip line, helping your lips appear fuller.
To achieve this look, use your finger or a brush to apply a bit of Boomstick Glimmer to your cupid's bow—just above the center of your upper lip line.
Then, dab it just beneath your lip line at the fullest part of your lower lip. 
You can also use this creamy highlighter on your eyelids and brow bones to subtly enhance your facial structure. 
6. Add gloss on top.

A shiny gloss can make lips appear fuller and provide further protection from moisture loss. 
Gloss also contributes dewiness to your overall look. 
Before you step out the door, add a layer of lightly-tinted or translucent lip gloss for sophisticated shine and fullness.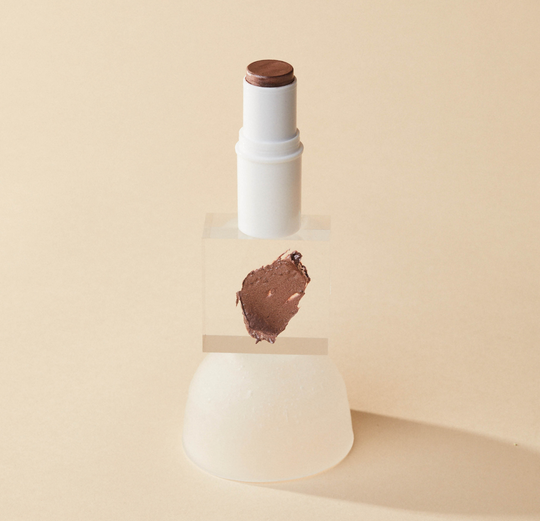 Avoid sticky, tacky glosses that sit on top of your lips. Instead, choose a gloss that moisturizes as it provides shine like our new Boom Gloss.

Your lips' skin is thin and delicate, so look for a gloss made with gentle, safe ingredients that won't irritate or inflame your skin. 

With these six tips, your finished lips will look lovely and luscious. 
What do you think? Do you have any other tips for beautiful lips after 50?
CHECK OUT OUR MOST POPULAR CONTENT