5 Quick Boomstick Tips from the Silver-Haired Michele West

"Silver sister." "Wildflower spirit" "Grayt days ahead." 
Those are just a few ways that Michele West describes herself and her ongoing journey towards embracing (and loving) her gorgeous silver hair.

Michele decided to quit dyeing her hair and go all-natural about 18 months ago. At the time, she thought, "What do I have to lose?" 
Now, at age 56, she can't stop talking about all she's gained from her new silver look. As Michele said on Instagram…
"What you get from a box vs. what you get from Mother Nature:
$$$ vs. Free


Time vs. Free Time


Worry vs. Peace


Panic vs. Patience


Self Inspection vs. Self Reflection"
"Self Inspection vs. Self Reflection." We love that!
When Michele decided to try her "Self Reflection" natural hair color, she wanted to create a natural makeup look to match. That's how she discovered BOOM!
As our newest Ambassador, Michele is giving her five tips for using Boom! with her new silver look. Watch the video below or read on to hear Michele's five makeup tips.
Tip #1: Two Moisturizers, Instead of One
Here at BOOM!, we often recommend using only a single, full-body moisturizer, but Michele likes combining two Boom moisturizers to give her skin a little extra radiance. 
Michele starts by applying our solid moisturizing stick, Boomstick Glo, on any dry spots on her face. That may include her T-zone, cheeks, eyelids, under eye area and lips.
Tip #2: Apply Tints of Happiness with a Makeup Brush
Michele calls our Boomstick Color the "jewel of the Boomstick Trio."
You can apply this multitasking Boomstick anywhere you naturally blush to create the "tints that happen when you're happy." It's that look of pleasure you might get when you're laughing, working out or just enjoying yourself. 
To create this look of happiness, Michele begins by applying a streak of Boomstick Color directly on her upper cheekbones and the very top of her forehead. 


Then Michele blends in this color with a long makeup brush until she sees the natural-looking blush she wants.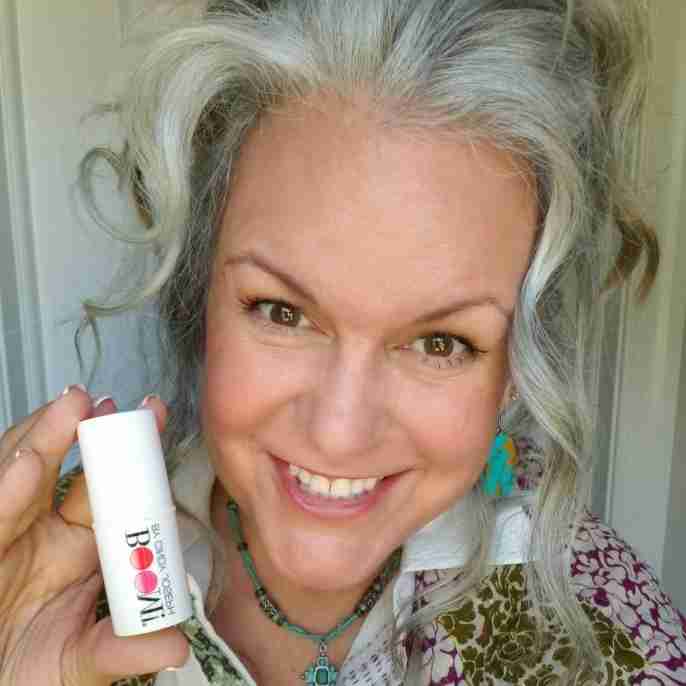 (You can also use your fingers to blend in your Boomstick Color if you wish, but she prefers a makeup brush.)
Michele also adds Boomstick Color directly onto the sides of her neck with her makeup brush to complete this look of happiness.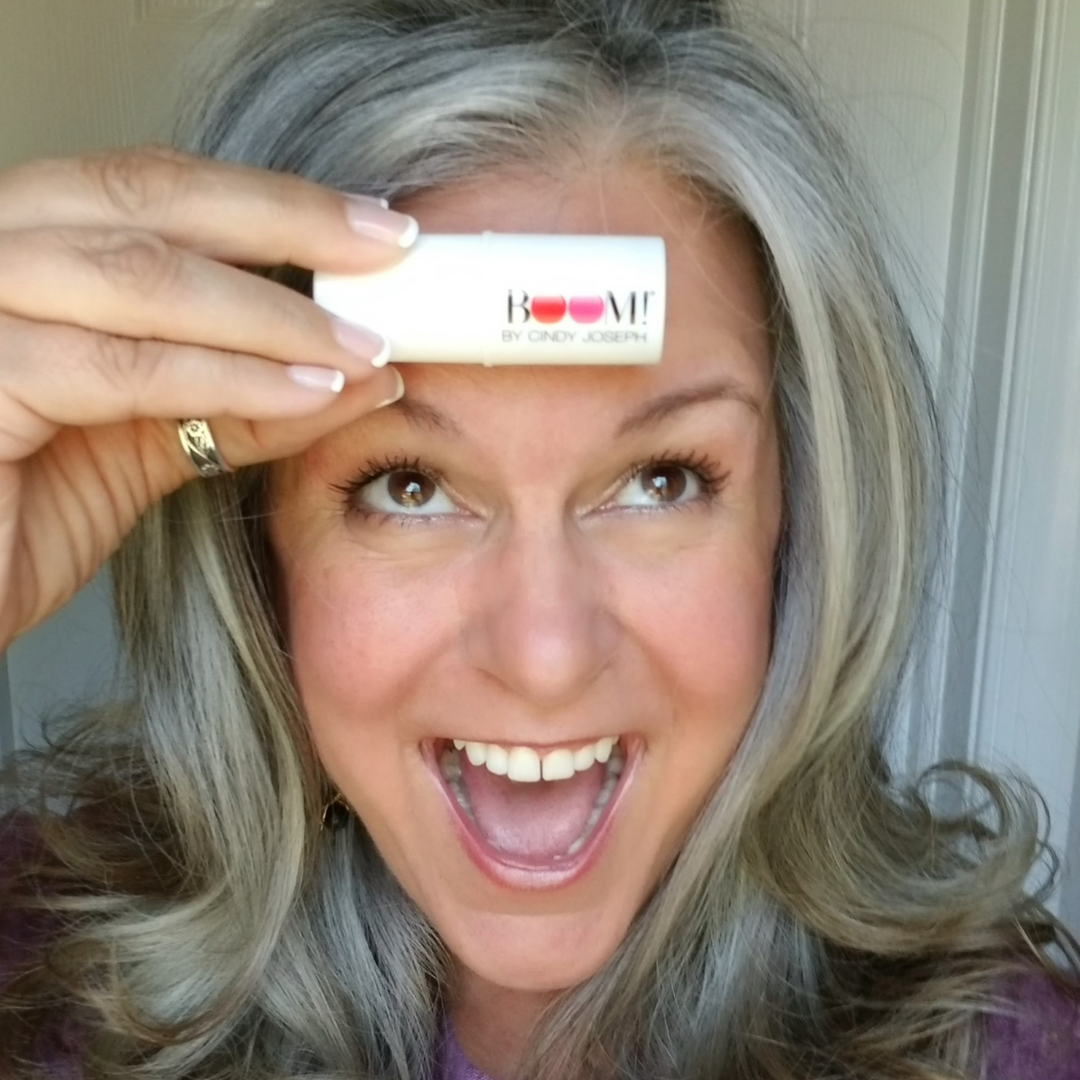 Tip #3: Create a Shimmery Look for Eyes and Cheeks

Michele likes to apply Boomstick Glimmer next. First, she uses this shimmery Boomstick as an eyeshadow. Rather than dabbing Boomstick Glimmer directly onto her eyelids, Michele likes to use a small applicator. To copy her example, just touch your applicator to your Boomstick, then dab onto your eyelids. 
Next, she uses Boomstick Glimmer as a second hint of color for her cheeks. She dabs this shimmery Boomstick directly onto her upper cheekbones, on top of the existing color. Then Michele uses her makeup brush once more to blend in this new shimmery color.  
Tip #4: Finish with a Natural-Looking Lip Color 
Very last step: Michele dabs Boomstick Color directly onto her lips to complete her all-natural look. (Boomstick Color is designed to work with every woman's skin color, so it can easily blend to create a natural-looking lipstick for you, too.)
And that's it! You're ready to go.
Michele did all this in less than four minutes. If you'd like more details about any of these five steps, be sure to watch her video above. 
For now, we'd love to hear from you. What do you think of Michele's tips? Were they useful to you? 
Also, do you have other ways you apply our Boomstick Trio or any other Boom favorites? We'd love to hear how you're using Boom below.
CHECK OUT OUR MOST POPULAR CONTENT