What does your summer look like? Is it filled with sun, sand, fun, friends, family and travel? 
Summer is a beautiful and often busy time of year. If you aren't prepared, however, you could end up burned, chapped and miserable. 
Today, we're sharing some Boom essentials for a fun, comfy and safe summer season. 
Toss them in your bag every time you head out for summer fun.
1. Moisturizer
Many women have told us how they keep Boomstick Glo® with them all the time to soften dry lips, soothe dry skin and protect against further moisture loss.
This all-natural moisturizer is made with organic extra virgin olive oil, honey and beeswax for super soft skin that's always within arm's reach.
Toss Boomstick Glo into your pocket, beach bag or backpack for quick moisture touch-ups whenever you need them, whether you're hiking, driving, flying or spending the day at the beach.
2. Hat, long sleeves and pants
Looking for easy, low- or no-cost ways to stay safe this summer?
Wearing a hat along with long sleeve tops and pants can help protect your skin without sunscreen. 
Darker and brighter colored clothing and thicker fabrics protect better than thin, light fabrics. A white t-shirt, for example, has an estimated SPF of only five.
A hat can help protect your hair, scalp, eyes and face (though it's still a good idea to wear SPF and sunglasses as reflected rays can still cause damage). 
Don't already have a sun bonnet? Our Pro-age Hat helps you look good and keeps you protected all summer long.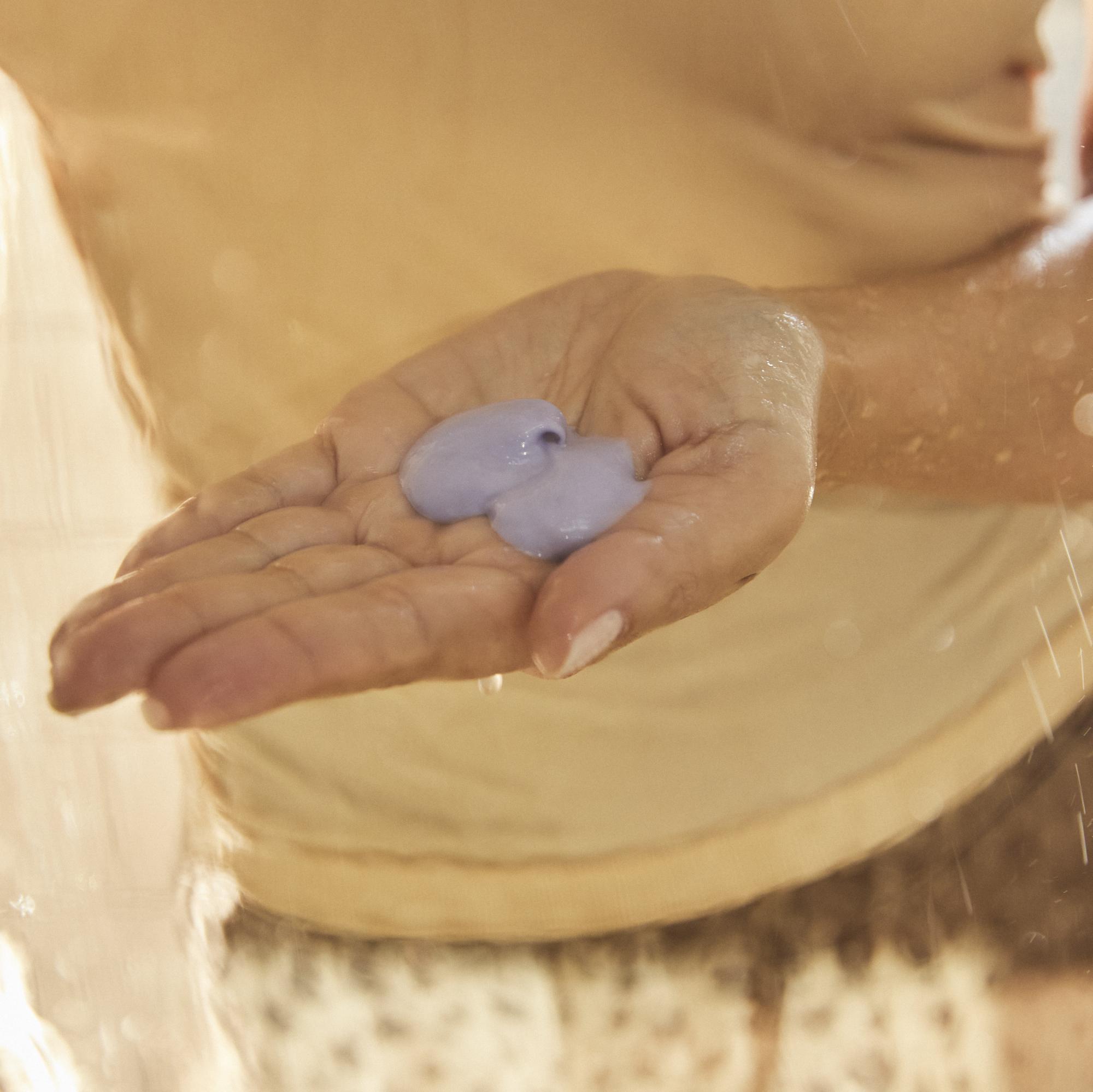 3. Purple shampoo
Speaking of hair, did you know that sunlight, pollution, salt water and chlorine can all dull the natural shine and brilliance of your hair? 
Melanin pigment gives color to skin and hair and also protects you from sun damage. 
That's why silver, white and blonde hair, which have little to no melanin, are particularly susceptible to damage and yellowing from the sun. 
A purple shampoo can help neutralize the warm tones that bloom when silver, white and blonde hair are exposed to these elements.
We suggest Boom Silver™ Shampoo and Conditioners. 
This nature-inspired haircare system cleans, hydrates and restores the brilliance of silver, white and blonde hair with just one or two washes. 
Our gentle shampoo neutralizes the dull, warm tones that sun, salt and chlorine damage can do, while our conditioners restore softness, shine and bounce for beautifully manageable hair.
4. Easy, convenient makeup
Don't feel like running home to do your makeup between the beach and dinner out?
With the Boomstick Trio®, you don't have to.
Designed for quickness, convenience and beauty, these three Boomsticks include an all-natural moisturizer, a pearlescent highlighter and a multitasking lipstick, blush, bronzer and contour.
These three Boomsticks fit easily in your pocket or beach bag and can, in just minutes, take you from a day in the sun to a night on the town.
5. After-sun lotion
Got a little too much sun, wind or waves on your skin? We have just what you need.
We designed Boom Calm® to gently cool and soothe skin exposed to extreme weather.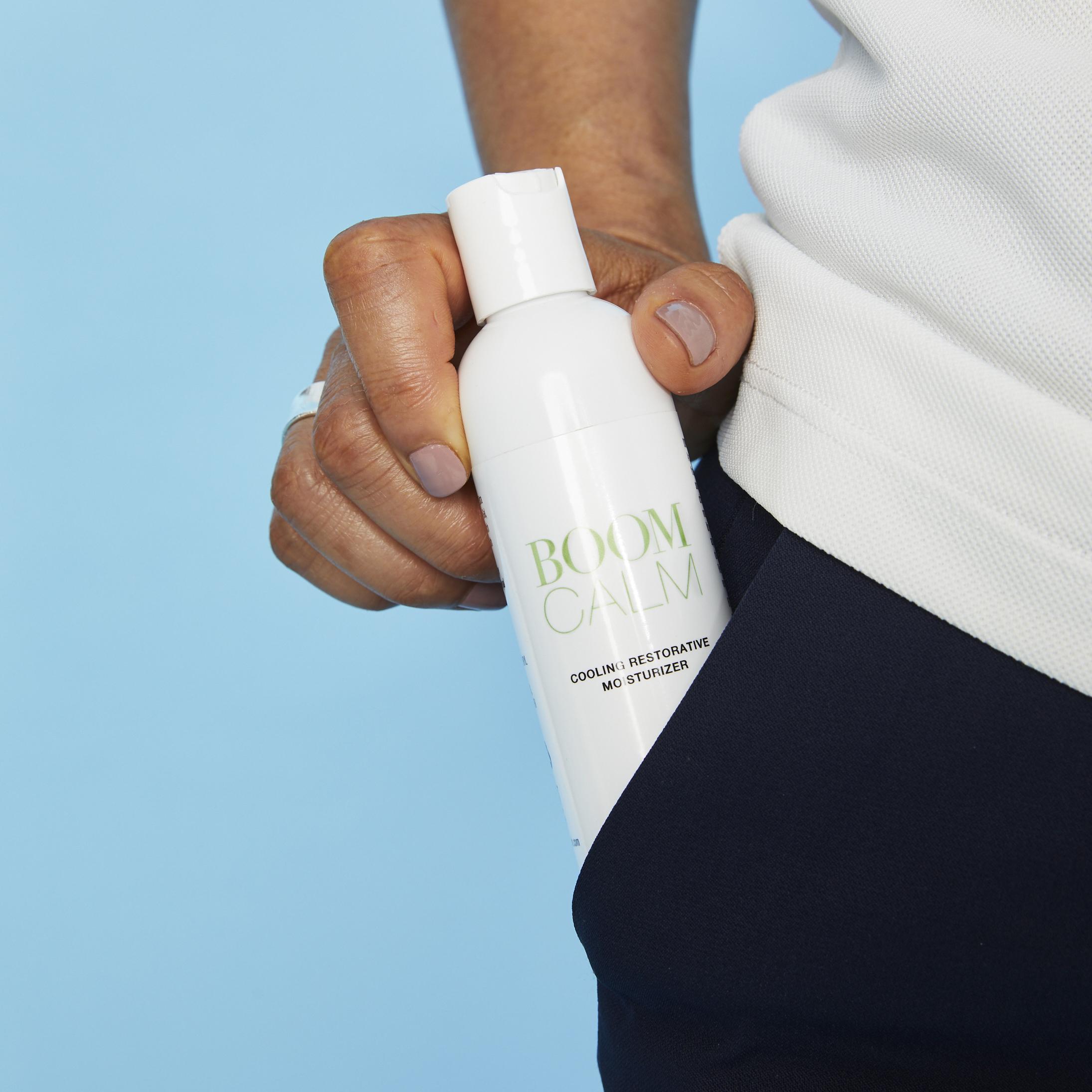 With calendula, geranium and lavender essential oils, this liquid moisturizer restores hydration and calms the skin in moments. (We suggest keeping it in the fridge for extra cooling power.)
These Boom summer essentials will keep you cool, calm and protected all season long.
Tell us, what's your favorite Boom for summer?
CHECK OUT OUR MOST POPULAR CONTENT