4 Ways to Share Boom With Those You Love
4 Ways to Share
Boom With
Those You Love
We love our Boom community. 
We love it even more when our Boom community grows through women sharing our pro-age products and philosophy with others they care about.
Have you ever thought about sharing Boom with others? 
Maybe you have friends or family who would enjoy our simple, easy-to-use cosmetics and gentle skincare. Or perhaps you have a friend struggling to embrace their age or natural beauty who could benefit from a pro-age shift. 
Below, we describe four ways you can share the Boom way with everyone you care about.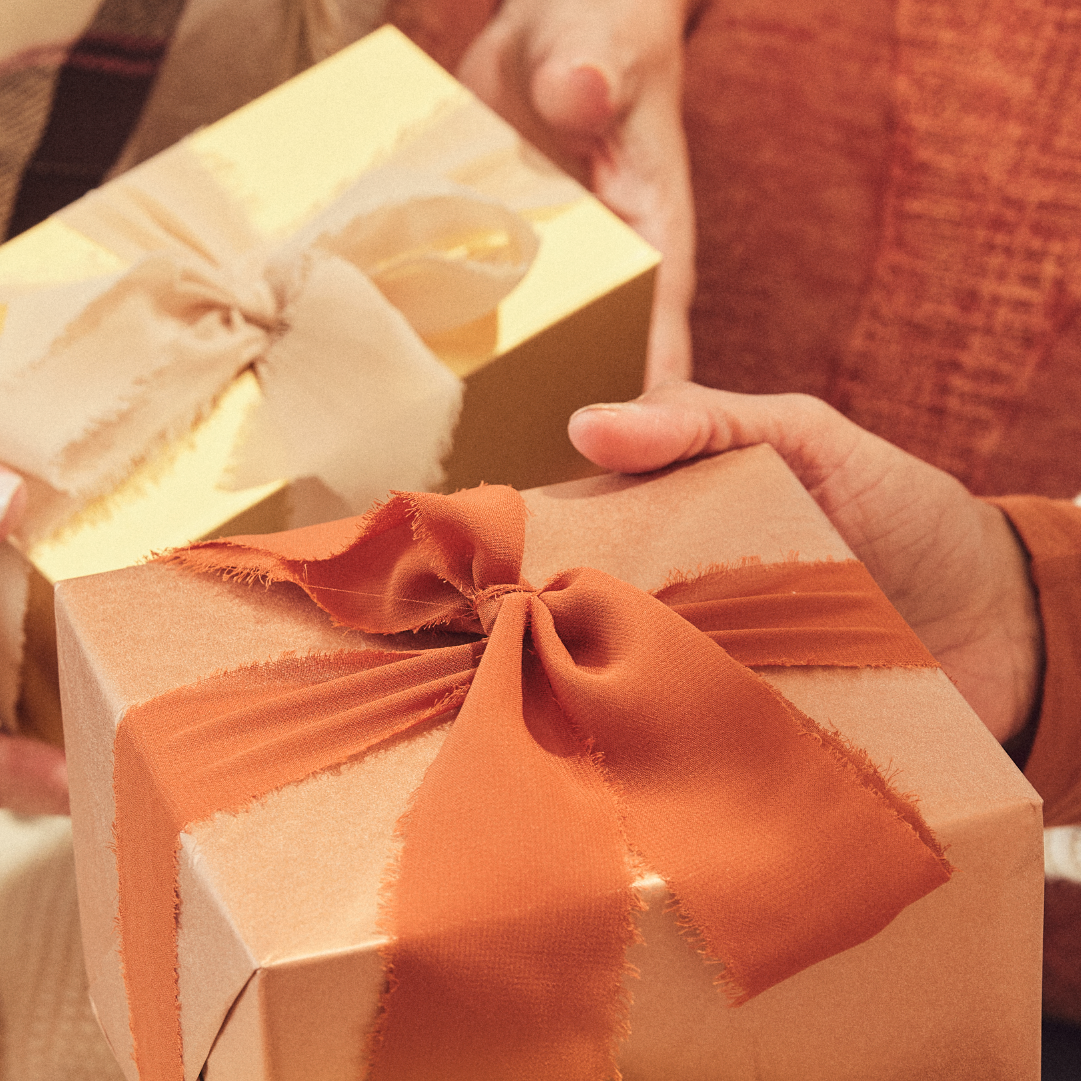 1. Give Boom as a gift.
Cosmetics can be a difficult gift to give. Most come in hundreds of shades and formulas, making it almost impossible to select the right makeup for someone else.
Boom makes it easy.
Boom cosmetics blend to match every skin tone, so you'll never have to worry about choosing the wrong shade. 
They're also ideal for women who are thinking about simplifying their routine, switching to cream makeup or want to enhance without covering up their natural beauty.
Our gentle skincare products also work for every woman, even those with sensitive or reactive skin.
Our line of all-natural moisturizers is formulated to be gentle, soothing and effective on every skin type from oily to dry. 
Plus, our satisfaction guarantee makes it easy to give Boom for birthdays, anniversaries, holidays and much, much more. 
2. Host a spa day or night.
A spa day with friends makes self-care even more fun. That's why we suggest inviting a friend or two over for a Boom spa day.
It's easy to share Boom skincare with others. 
Begin with Boom Clean® and Boom Scrub™ facials, followed by Boom Gold™. Or treat yourselves to a luxurious mani-pedi with Boom Scrub and Boomsilk®, followed by nail painting. 
Add wine, tea or snacks and you've got all the ingredients for the perfect girls' night in. 
3. Boom Ladies' Night
If you've attended one of our Boom Ladies' Nights, you know how full these events are of pro-age inspiration, fun and unusual makeup tips, jokes, joy and more. 
So why not watch it with your friends?
Whether you attend live so you can ask questions in our Facebook group or watch one of our replays, Ladies' Night is a great way to enjoy pro-age encouragement together with the women you love. 
4. Share your pro-age lifestyle.
Whether you've embraced silver hair, your age, your natural beauty or a pro-age mindset, you're an advocate for the Pro-age Revolution.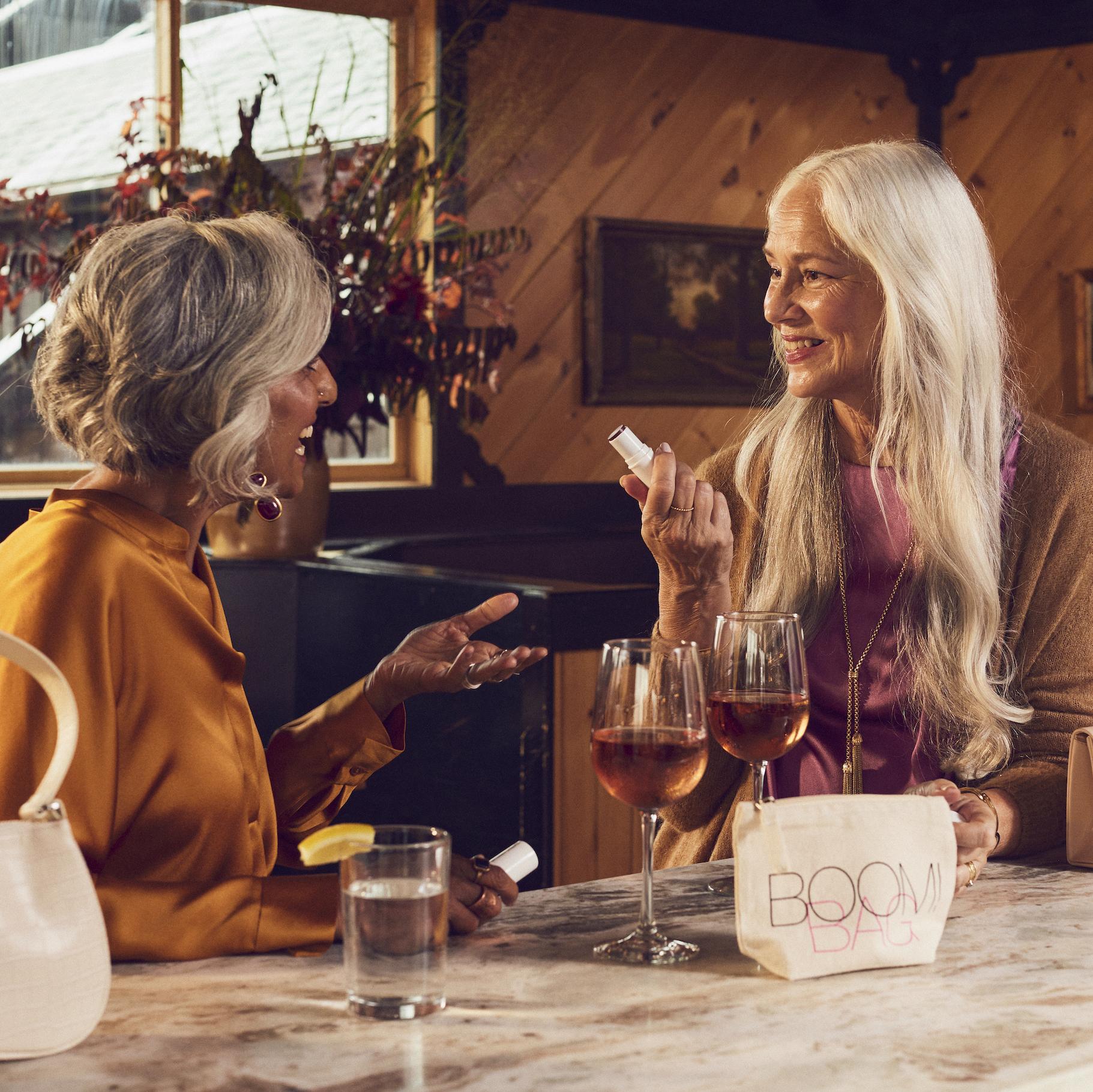 Celebrating your birthday, starting a second act at 60, 70, 80 or beyond and becoming a Boom Ambassador are all ways of sharing the Boom philosophy with those you love and the world.
Your pro-age life is an inspiration to everyone around you—and one of the most important things you can do to make the world more pro-age. 
Tell us, how do you share Boom with others? Has your pro-age lifestyle had an impact on anyone you know?
CHECK OUT OUR MOST POPULAR CONTENT