4 Ways Our Skin Changes After 50
Skin is amazing. 
Your largest organ has an equally large job: it protects you from heat, cold and injury and guards against infection and pathogens.
Over time, metabolic shifts and accumulated exposure to the elements begin to change the skin you live in.
How these changes play out is largely a matter of genetics, with some effects from environmental exposure, diet and lifestyle choices. 
No matter how these changes affect you, taking good care of your skin is so important as you age. 
Below are four ways your skin changes with age and how to give it extra loving care now and in the years to come.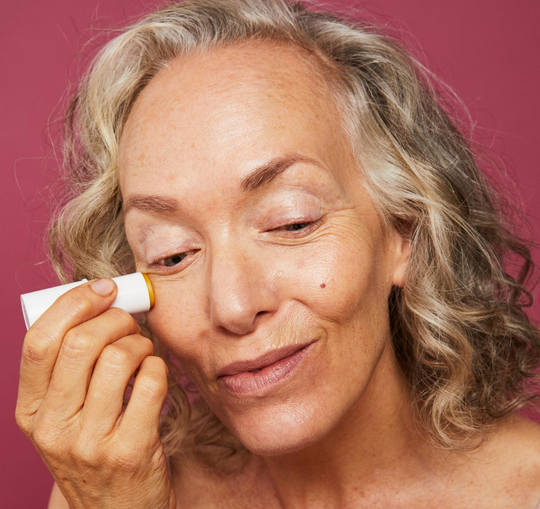 1. Your skin produces less oil.
Sebum is the oil produced by your skin that provides luster to your complexion. It traps moisture in and provides protection against environmental pollutants.
Sebum also contains fats that may help guard against UV rays.
As we age, sebum production decreases. Your face, arms, hands and legs may become more dry as a result. You may also be more susceptible to sun damage.
To help your skin feel softer and prevent flakey or itchy skin, moisturize more often and more deeply. Applying moisturizer while your skin is still wet from a shower or bath traps more moisture in your skin. 
Reapply anytime you've been exposed to harsh weather. We suggest carrying a moisturizer with you like Boomstick Glo so you can apply touch-ups whenever your skin feels dry.
We also suggest staying out of the sun as much as possible. When you can't stay out of the sun, take other precautions to protect your skin. 
During Boom Ladies' Night, two of our Boom Ambassadors shared how they protect their skin from the sun. Mireya uses a high-SPF sunscreen daily after applying Boom Cotton, while Dina mixes sunscreen with her Boomsilk moisturizer when she can't stay out of the sun. 
2. Skin gets thinner.
After age 20, we produce less collagen, the protein that makes our skin appear plump. As a result, our skin may look and feel thinner—and be more prone to abrasions and tears.
At the same time, hormone shifts can slow our body's healing response.
We suggest you protect your most delicate skin by staying out of the sun and moisturizing well. Use a moisturizer with safe, natural ingredients like beeswax and honey to help guard against harsh weather and prevent moisture loss. 
We suggest Boomsilk, made with beeswax, honey, olive oil and pollen among other all-natural ingredients.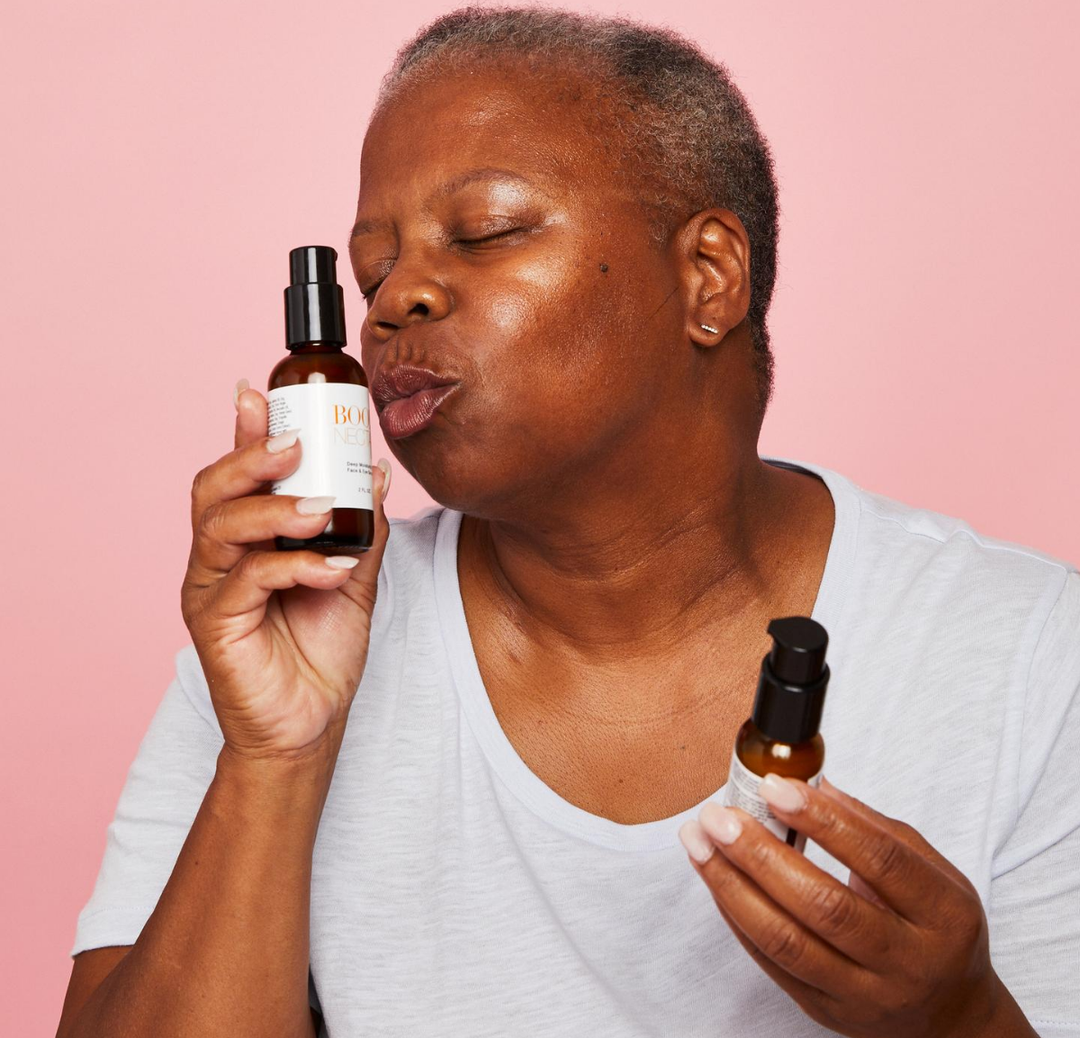 You can use Boomsilk on every part of your body for maximum skin protection.

You can also apply a serum like Boom Nectar under your moisturizer.
3. Cell turnover is slower.
As we age, our circulatory system becomes less efficient. That leads to slower cell turnover and regeneration, which can make skin feel dull or coarse. Our skin may also heal more slowly from abrasions or breakouts. 
Lack of sleep—also common after 50—can contribute to these processes. Try to get seven to eight hours of sleep per night, when possible. 
To help your skin regenerate and clear away dead skin cells, try using a gentle exfoliant like Boom Scrub. Daily exfoliation reveals your freshest, newest skin and stimulates the circulation in your face.
4. Your skin loses elasticity.
The protein in our skin responsible for firmness and elasticity is called elastin. Your body typically stops making elastin at or around puberty, and what remains breaks down over time based on genetics and environmental exposure. 
As elastin diminishes, skin no longer "snaps back" as easily from stretching, resulting in fine lines and wrinkles.
You can help your skin adapt to these changes by shielding your skin from sun and pollution. Wear a hat or seek shade whenever possible. Use a moisturizer with beeswax to protect your skin from pollutants in the air. Finally, drink plenty of water to help keep your skin looking plump and dewy.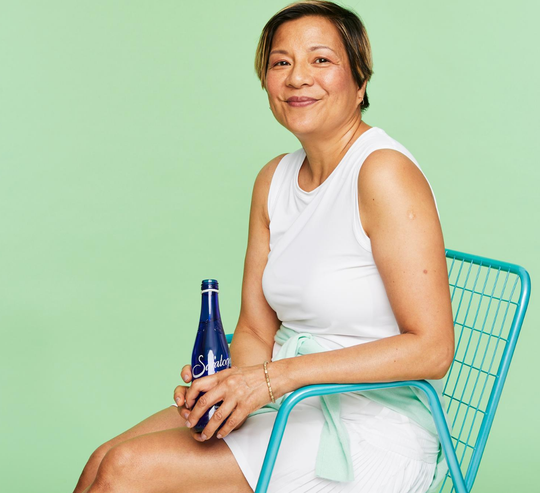 You can also embrace fine lines and wrinkles as beautiful signs of living. Consider how decades of smiles and laughter have also led to those fine lines—and love each one.
Has your skin changed with age? How do you manage those changes?
CHECK OUT OUR MOST POPULAR CONTENT