4 Tips for Naturally Beautiful Brows After 50

4 Tips for Naturally
Beautiful Brows After 50

Your eyebrows are more important than they may seem at first glance.
Besides having a few practical purposes, eyebrows frame your eyes—often your most noticeable feature—and the rest of your face. Your eyebrows also help convey your thoughts and emotions to others. 
Some scientists even believe eyebrows are more important than the eyes in recognizing other people.
We're often asked for advice on how best to accentuate our eyebrows as we age. 
After 50, hormone shifts can cause our brows to thin, especially on the outer edges. Your eyebrow color and texture may be changing as well. 
As a result, the way you define your brows will likely change. 
In the following guide, we offer four tips for beautifully natural-looking brows in your 50s and beyond.
1. Start with skin care.
Keep dry skin at bay by regularly exfoliating your skin, including the skin under your eyebrows, with a gentle exfoliant like Boom Scrub™ .
Boom Scrub removes dry, dead skin cells and deep cleans the pores to reveal your freshest, softest skin.
Afterwards, hydrate the skin with a lightweight moisturizer that won't leave your skin greasy. We suggest our liquid moisturizer Boom Gold™, which absorbs quickly, leaving your skin smooth and supple.
2. Pencils, markers, gels or powders?
There are so many brow products out there—how do you decide which one is right for you?
Brow pencils and markers can require a lot of time and skill to get right.
That's why we suggest Boom Brow™, our new lightweight shaping brow mousse. 
Boom Brow clings to your existing brows to add subtle definition, color and volume and can help hold the shape of your brows for a naturally beautiful look. 
Designed for ease of use, Boom Brow enhances your brows with just a few sweeps of the ergonomic wand.
To use Boom Brow, simply remove the applicator and comb it into your brows in an upward and outward direction, using short strokes. Then allow it to dry. For more definition or color, add a second coat. 

The moisturizing formula holds your brows in place for all day comfort.
3. Let your brows guide you.
When selecting a brow product, it's best to choose a shade that's close to the natural shade of your brows.
Too dark and your brows may look harsh. Too light and your brows won't do their job of framing your face.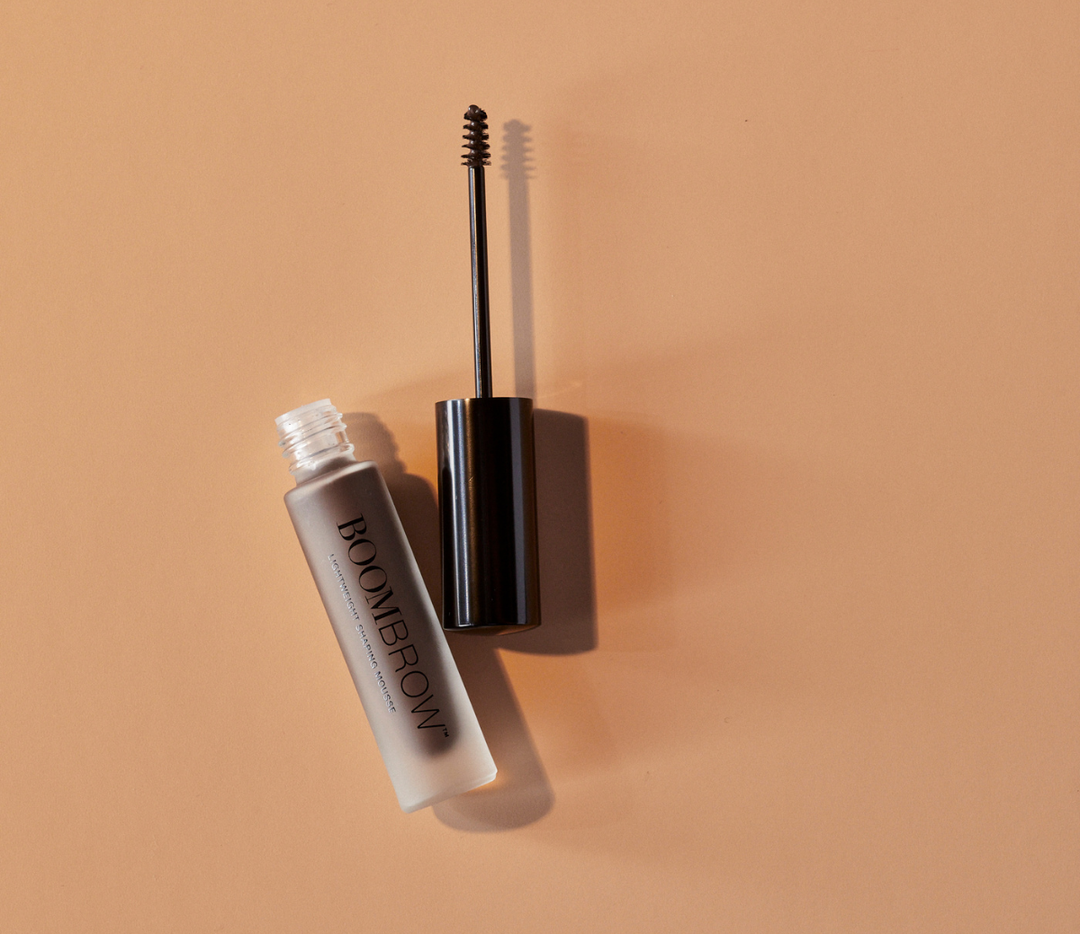 That's why we created Boom Brow in two simple shades: Taupe for light to medium brows, and Medium Brown for medium to dark brows. 
These two versatile shades add subtle color enhancement for natural-looking brows.
An extra bonus? Both shades beautifully compliment silver hair.
4. Use a light hand.
Over-drawing or over-filling your brows can result in an unnatural look. 
As it's far easier to add more product than it is to any take away, we suggest using a light hand and a "less is more" approach when applying your brow mousse or gel.
Be sure to step back frequently to look at your full face in context before adding more. 
Accidentally make a stray mark? Try using your finger or a brush to smudge or blend it out, or use a bit of moisturizer on a cotton pad to remove it. 
With these tips, your brows will subtly frame your face and help call attention to your favorite features. 
Tell us… Do you define your brows? If so, what's your preferred method?
CHECK OUT OUR MOST POPULAR CONTENT